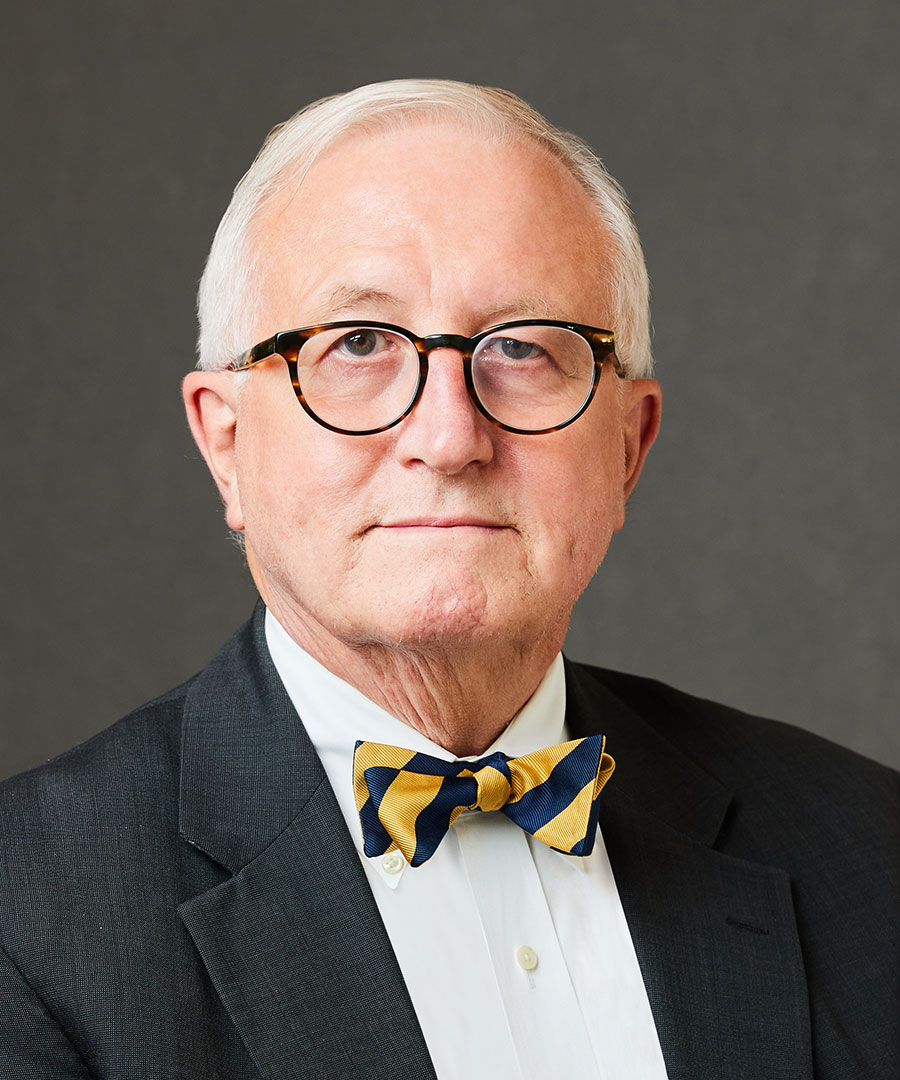 Hon. Harlin DeWayne Hale (Ret.)
Contact Case Manager
Julia Ford
609 Main Street Suite 3930
Houston, TX 77002
T: 713-470-6769
F: 281-710-7599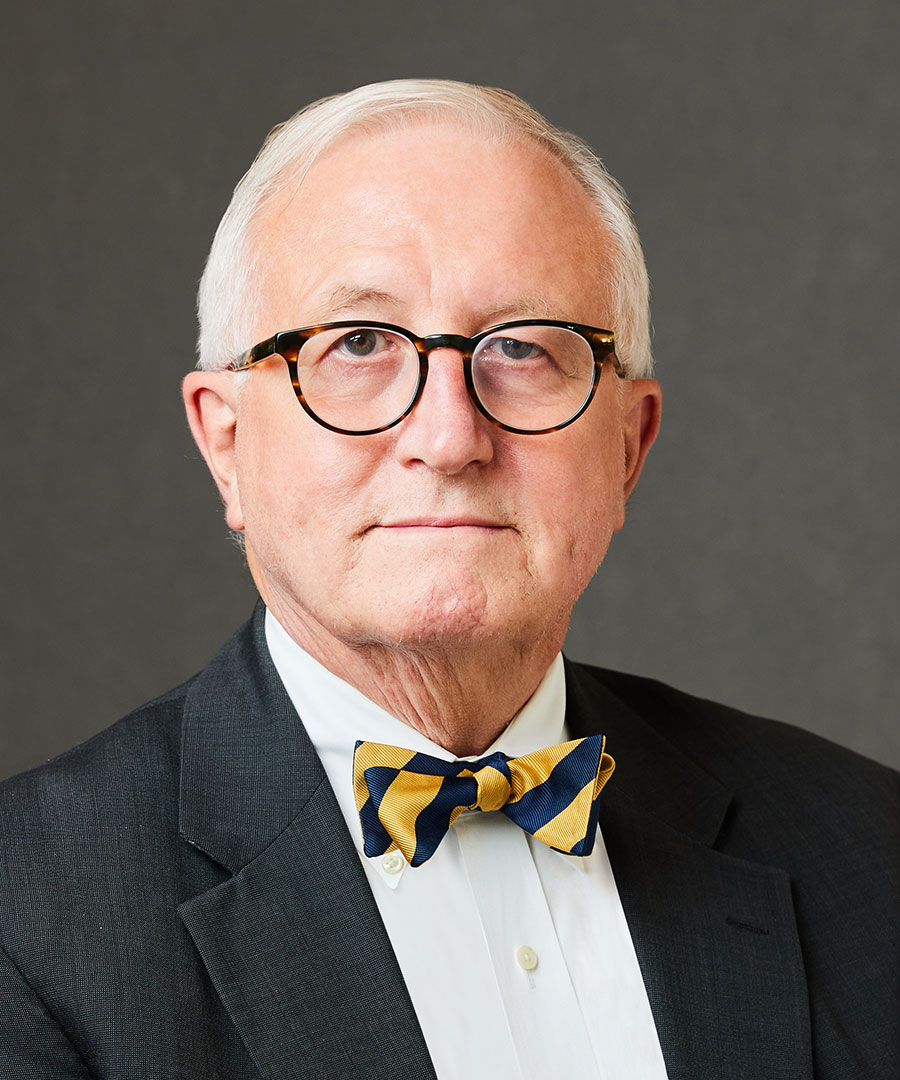 Hon. Harlin DeWayne Hale (Ret.)
Contact Information
Julia Ford
609 Main Street Suite 3930
Houston, TX 77002
T: 713-470-6769
F: 281-710-7599
General Biography
Practice Areas
Banking
Bankruptcy
Business Commercial
Federal Law
Real Estate & Real Property
Honors, Memberships, and Professional Activities
Background and Education
Judge Harlin D. Hale joins JAMS after serving on the U.S. Bankruptcy Court for the Northern District of Texas for almost 20 years, including a two-year term as chief judge. He presided over thousands of cases, authored over 160 opinions and was cited favorably by the U.S. Supreme Court in Czyzewski v. Jevic Holding Corp., 137 S.Ct. 973 (2017). Prior to his time on the U.S. Bankruptcy Court, Judge Hale had a distinguished career in private practice in the areas of bankruptcy, banking, real estate and business/commercial work. Prior to his appointment to the bench, he served as regional partner in charge of the bankruptcy practice at Baker & McKenzie in Dallas, overseeing a range of matters involving complex chapter 11, health care insolvency and the bankruptcy of one of the country's largest poultry producers.
Judge Hale has received numerous awards and recognitions connected to his legal career, including the prestigious 2021 American Inns of Court Bankruptcy Inn Alliance Distinguished Service Award, which recognizes a judge or attorney specializing in bankruptcy law who has exhibited ongoing dedication to the highest standards of the legal profession, the rule of law, and personal ethics and integrity. He received the William L. Norton Jr. Judicial Excellence Award from the American Bankruptcy institute in 2019. Judge Hale is a fellow of the American College of Bankruptcy, a member of the American Law Institute and a member of the Honorable John C. Ford American Inn of Court. Judge Hale is also a visiting professor at Southern Methodist University's Dedman School of Law, where he teaches creditors' rights.

Judge Hale developed experience in the following matters both on the bench and in private practice.
Representative Matters
Banking

Intercreditor disputes
Lien priorities
Lender liability claims

Bankruptcy

Plan issues in chapters 9, 11, 12 and 13
International insolvency issues under chapter 15
Adversary proceedings
Discharge and dischargeability actions
Trustee litigation

Business Commercial

Contract disputes
Lease issues
Validity of notes and mortgages
Foreclosure issues
Disputes under the Uniform Commercial Code

Federal Law

S. Bankruptcy Code
Fair Debt Collection Practices Act
Fair Credit Reporting Act

Real Estate & Real Property

Lien validity and priority
Foreclosure litigation
Leases
Honors, Memberships, and Professional Activities
Memberships and Affiliations
Member, American Bankruptcy Institute, 2003–present
Fellow, American College of Bankruptcy, 2015–present
Member, American Law Institute, 2007–present
Member, Commercial Law League, 2003–present
Member, Dallas Bar Association, 1983–present

Bankruptcy Section, 1984–present

Member, Federal Bar Association, 2002–present
Member, John C. Ford American Inn of Court, 2000–present
Member, State Bar of Texas, 1984–present
Member, Louisiana State Bar Association, 1982–2022
Member, American Bar Association, 1983–2022
Fifth Circuit Governor, National Conference of Bankruptcy Judges, 2011–2014
Chairman, Bankruptcy Section, State Bar of Texas, 2011–2012
Selected Awards and Honors
Bankruptcy Inn Alliance Distinguished Service Award, American Inns of Court, 2021
Judge William L. Norton Jr. Judicial Excellence Award, American Bankruptcy Institute, 2019
Outstanding Mentor Award, Dallas Bar Association, 2013
Outstanding Mentor Award, State Bar of Texas, 2013
LSU Law Hall of Fame, 1987
Selected Publications and Presentations
Participated in approximately 120 seminars as a speaker sponsored by such organizations as the Federal Bar Association, Center for American and International Law, American Bankruptcy Institute, Commercial Law League, Texas State Bar, Mississippi Bankruptcy Conference, LSU Law School, University of Texas School of Law, and American College of Bankruptcy
Author of numerous articles for legal periodicals, including The Federal Lawyer, the ABI Journal and the Commercial Law World magazine
Co-author of the bankruptcy section of the SMU Annual Texas Survey of the SMU Law Review, 2018–present
Background and Education
United States Bankruptcy Judge, Northern District of Texas – Dallas Division, 2002–2022

Chief Judge, 2020–2022
Judge, 2002–2020

Private Practice, Dallas, 1983–2002

National Partner, Baker & McKenzie, 2000–2002
Partner; McGuire, Craddock, Strother & Hale; 1998–2000
Partner, Hale Spencer, 1986–1998
Associate, Strasburger & Price, 1983–1986

Law Clerk to the Honorable James Dennis, Associate Justice, Louisiana Supreme Court (now judge on the U.S. Court of Appeals for the Fifth Circuit), 1982–1983
J.D., Paul M. Hebert School of Law (LSU), 1982

Order of the Coif
Associate Editor, Louisiana Law Review

B.S., Louisiana State University, 1979
Home Office
HOME OFFICE
Available to Travel
Disclaimer
This page is for general information purposes. JAMS makes no representations or warranties regarding its accuracy or completeness. Interested persons should conduct their own research regarding information on this website before deciding to use JAMS, including investigation and research of JAMS neutrals. See More
Search our global directory of mediators, arbitrators and ADR professionals.
FIND A NEUTRAL