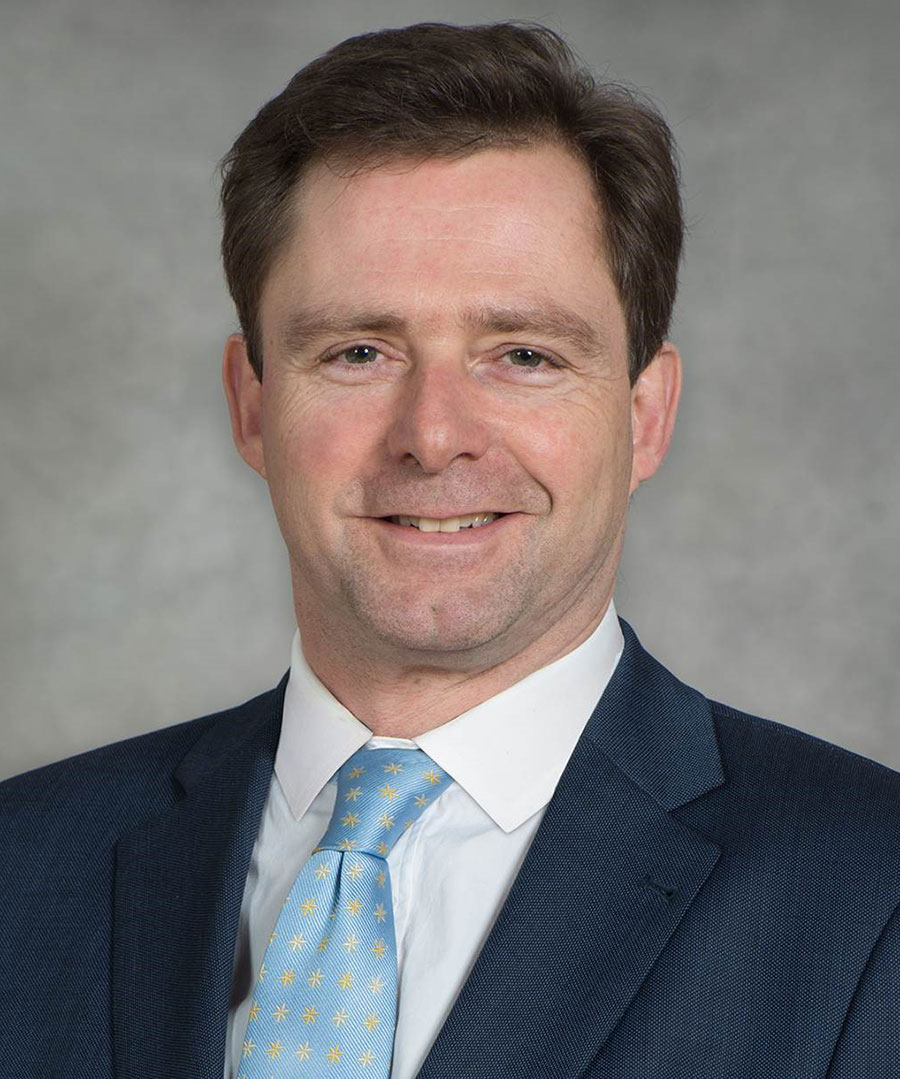 James Healy-Pratt, Esq. |
JAMS Mediator, Arbitrator, Referee/Special Master, Neutral Evaluator, Hearing Officer
Contact Case Manager
Burton King
620 Eighth Ave. 34th Floor
New York, NY 10018
T: 212-607-2758
F: 212-751-4099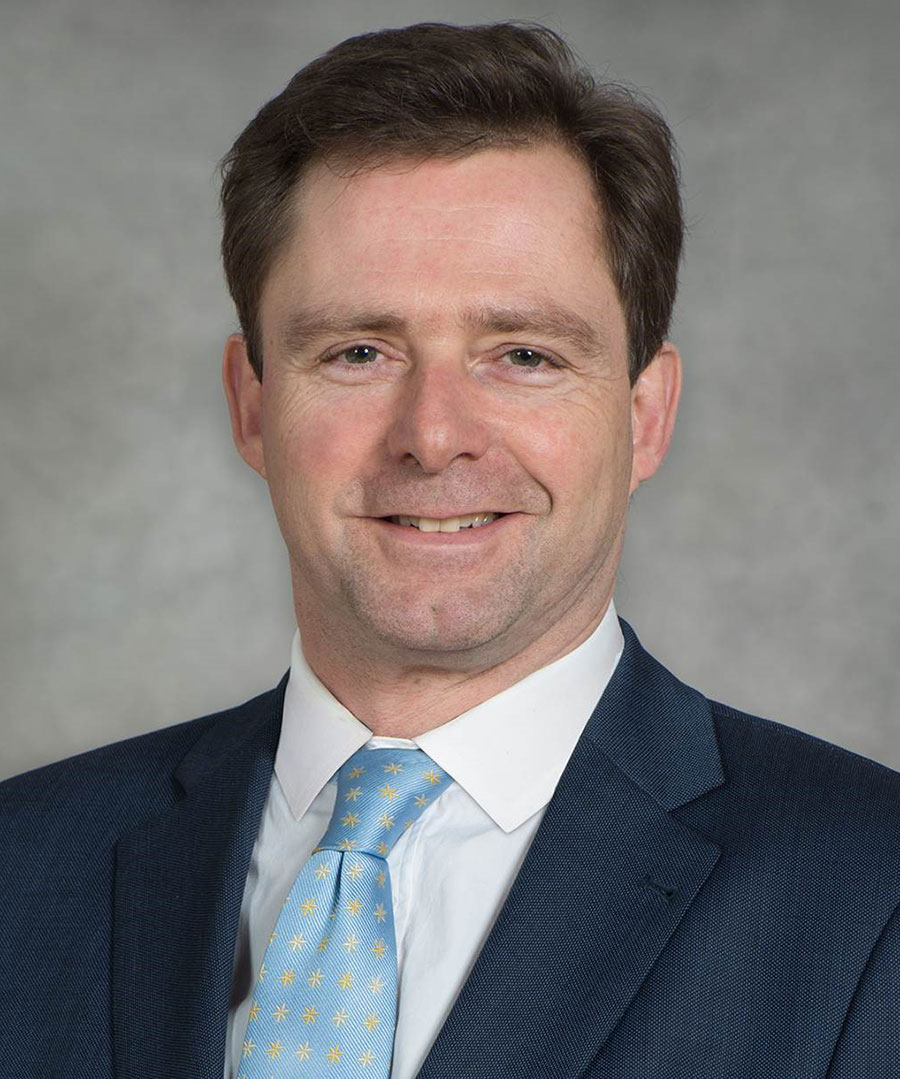 James Healy-Pratt, Esq.
Contact Information
Burton King
620 Eighth Ave. 34th Floor
New York, NY 10018
T: 212-607-2758
F: 212-751-4099
General Biography
Practice Areas
Aviation
Class Action and Mass Tort
Insurance
International & Cross-Border
Personal Injury Torts
Telecommunications
Honors, Memberships, and Professional Activities
Background and Education
James Healy-Pratt, Esq., qualified as an English and Irish solicitor and New York attorney, is widely considered Europe's "go-to" aviation lawyer for a range of commercial and tortious disputes. Mr. Healy-Pratt has been a longstanding and active proponent of mediation and arbitration, both from within the insurance industry and in private practice. Having acted as counsel in over 1,000 mediations, he brings first-hand experience of the process from matters on five continents. Uniquely, he has represented both insurers and plaintiffs in complex international litigation, arbitration and mediation.
Mr. Healy-Pratt has an extensive background managing high-profile aviation, insurance, class-action, mass tort and personal injury disputes, and has been involved in most large aviation disputes worldwide over the past 30 years. This includes disputes relating to international sanctions (US, EU and UN), as well as insurance coverage disputes between all risk and war risk insurers and reinsurers.
As former group general counsel of a leading international insurer based in London, Mr. Healy-Pratt led a team of global lawyers primarily in the areas of international marine, aviation and transport, and non-marine insurance and reinsurance, as well as general commercial and regulatory legal affairs. This included extensive European Union (EU) antitrust and sanctions (US, EU and UN) matters relating to the international insurance market.
Mr. Healy-Pratt is currently appointed as a Deputy High Court Judge, in the King's Bench Division, at the Royal Courts of Justice in London. He also is Her Majesty's Deputy Coroner for East Sussex. In this role, Mr. Healy-Pratt handles a wide range of commercial matters, including a recent international dispute involving cryptocurrency and NFT hacking.
ADR Experience and Qualifications
30 years of unique complex case management experience from both a corporate insurance defense perspective and the plaintiff perspective, including high-value commercial insurance coverage disputes and international sanctions and regulatory infringements
Received Chambers and Partners highest ranking in the Aviation: Claimant category: Senior Statesman
A unique view from both sides of the mediation table and arbitration bench over the past three decades; understanding and managing reputational and financial risk for insurers, as well as emotional and financial closure for families and individuals
Holds unrivalled track record of winning the highest aviation settlements in many countries
A proven mediation philosophy of discreet, efficient and pragmatic engagement leading to successful disposal of international disputes.
Accredited mediator and arbitrator, Royal Aeronautical Society
Representative Matters
Aviation

Mr. Healy-Pratt is a licensed helicopter pilot and has directly handled (as attorney or insurance representative) over 1,000 mediations related to aviation disputes in the United States, Canada, United Kingdom (UK), EU, Asia-Pacific region, Africa and Australia. He is particularly experienced in high-value wrongful death claims relating to high-net-worth individuals, as well as catastrophic personal injury claims involving burns.
Examples of high-profile aviation mediations and negotiated settlements include the following:

Papillon Grand Canyon Helicopters fatal crash, 2019
The "missing" Malaysian Airlines Flight MH370, Indian Ocean, 2014
The "shot-down" Malaysian Airlines Flight MH17, Ukraine 2014
Lord Ballyedmond helicopter crash; Norfolk, U.K.; 2014
Air Asia and Garuda Flight 200 disasters in Indonesia, 2007
Air France 447 Airbus disaster over the North Atlantic, 2009
Kenya Airways and Ethiopian Airlines disasters in Ivory Coast and Lebanon, 2000 and 2010



Class Action and Mass Tort and Insurance

Mr. Healy-Pratt was significantly involved in the resolution of the class action, mass tort and complex insurance and reinsurance disputes arising from the 9/11 terrorist attacks. Many of the aviation disasters involved hundreds of fatalities. He has also been involved in the successful resolution of insurance coverage disputes between all risk and war risk insurers relating to multiple classes of business.



Personal Injury Torts

Mr. Healy-Pratt has three successful decades of experience of the resolution of high-net-worth wrongful death cases relating to aviation, with unrivalled experience with international personal injury cases involving burn injuries. This experience comes from representing aviation insurers, as well as plaintiffs, in jurisdictions across the globe. As HM coroner, he is often involved in high-profile, complex medical matters related to hospital treatment, mental health facilities and prisons.



Telecommunications

Mr. Healy-Pratt has significant experience in space law, involving satellite launch, orbit and recovery matters, as well as the mediated resolution of product liability and commercial warranty issues related to satellites in orbit.
Honors, Memberships, and Professional Activities
Honors, Memberships and Professional Activities
Appointed Deputy High Court Judge, Queen's Bench Division, London, U.K.
Completed Virtual ADR training conducted by the JAMS Institute, the training arm of JAMS
Course Director, Judicial College (of England & Wales), 2019–present
Member, Royal Aeronautical Society, 1994–present
Honorary Treasurer, Coroners' Society of England and Wales, 2017–present
Leading Individual, Aviation, Who's Who Legal Ranking, 2018–present
Speaking Engagements

Lecturer, Aviation Law, Cranfield University, 2010–2019
Guest Speaker (as an international legal aviation expert), BBC, ITV, Sky, NBC and CNN
Keynote Speaker, Lloyds of London and international conferences in the U.K., EU, North America, Asia, Australia and UAE on aviation and insurance topics, 1999–present
Articles and Publications

"International Claims in Emergency Evacuation Incidents," Journal of Personal Injury Law, 2017: Aviation Law
Co-Author, The Law of Aviation Insurance, Butterworths, 3rd ed., 2000
"Insurance and Software Bugs," International Annals of Air and Space Law, 1999
Background and Education
Her Majesty's Assistant Coroner; East Sussex, England; 2016–present
Her Majesty's Assistant Coroner; West Sussex, England; 2019–present
Cranfield University, 2012–present

Visiting Lecturer, International Aviation

Stewarts Law LLP

Partner, 2006–2019
Head of Aviation and International Injury
Member, Executive Committee
Trustee, The Stewarts Foundation

Admitted as Solicitor, Law Society of Ireland, 2018
Admitted as Solicitor, England and Wales, 2006
MS Amlin PLC

Group General Counsel, 2000–2006

Admitted to U.S. federal courts, 1997
Admitted to New York Bar, 1997
University College London, 1994

PGCert., Air & Space Law
LL.M., International Law

Global Aerospace Limited

Senior Legal Adviser, 1992–2000

Chambers of Guy Storey QC
Barrister to Gray's Inn (Entrance Scholar), 1991
Inns of Court School of Law, 1991
University of Durham
Licensed turbine helicopter pilot, Eurocopter EC120 type rating
Home Office
HOME OFFICE
New York, New York
NY Times Building, 620 8th Ave, 34th Floor, New York, NY 10018
View Location Details
Available to Travel
Disclaimer
This page is for general information purposes. JAMS makes no representations or warranties regarding its accuracy or completeness. Interested persons should conduct their own research regarding information on this website before deciding to use JAMS, including investigation and research of JAMS neutrals. See More
Search our global directory of mediators, arbitrators and ADR professionals.
FIND A NEUTRAL