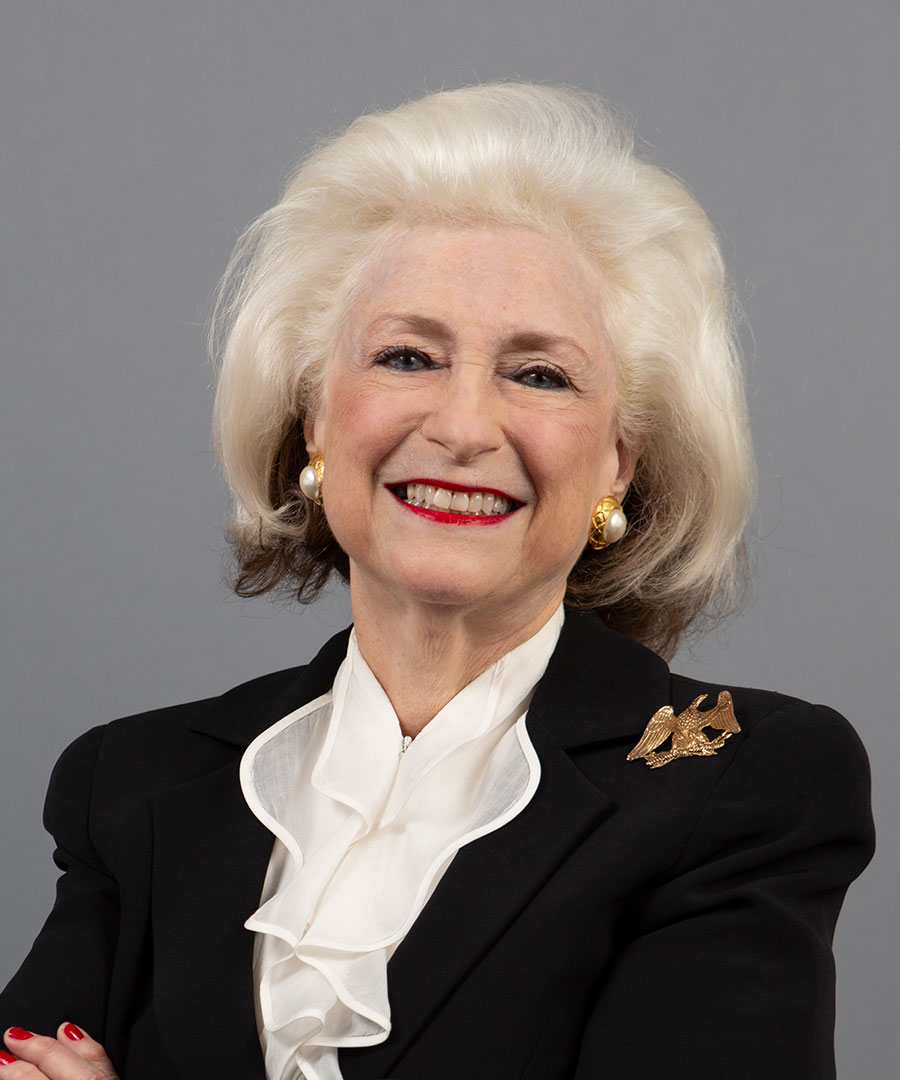 Hon. Sherry Klein Heitler (Ret.)
General Biography
Practice Areas
Business & Commercial
Construction Defect
Employment Law
Family Law
Insurance
Personal Injury/Torts
Product Liability
Professional Liability
Real Estate & Real Property
Honors, Memberships, and Professional Activities
Background and Education
Hon. Sherry Klein Heitler (Ret.) joins JAMS with 26 years of experience on the bench serving New York State with excellence. During her career, in recognition of her work ethic and ability, four chief administrative judges appointed her to positions with diverse responsibilities. She served as chief of policy and planning for the New York State Unified Court System. Prior to this, she served as the administrative judge for civil matters in New York County and as an associate justice of the Appellate Term of the New York State Supreme Court, First Department.
During Justice Heitler's lengthy terms on the bench, she handled thousands of cases in multiple areas of the law. Justice Heitler's career has spanned the full breadth of matrimonial, administrative, appellate, criminal, civil matters involving asbestos mass tort cases, personal injury, commercial and residential landlord/tenant, business/commercial, insurance coverage disputes, as well as special proceedings. Her expansive experience also includes medical malpractice, dental malpractice, legal malpractice, property damage, sexual harassment and contract claims.
Throughout her career, Justice Heitler has been a leader in civic and community organizations and associations, and she frequently chairs and lectures for professional programs.
After graduating with her bachelor's degree from Hunter College of the City of New York, Justice Heitler received a Master of Arts from New York University. Thereafter, she obtained her Juris Doctor from Fordham University School of Law.
Justice Heitler has experience in multiple spheres. She was elected to serve in the New York County Civil Court and the New York Supreme Court, where she evaluated, settled and tried all types of cases. Prior to becoming a judge, she served as an arbitrator in the New York Civil Court and founded her own law firm.
While serving as the administrative judge for civil matters in New York County, Justice Heitler was on call 24/7 for emergency applications and was responsible for the asbestos dockets which had thousands of cases.
During her tenure as chief of the Office of Policy and Planning (OPP), Justice Heitler implemented new procedures and policies for approximately 300 problem-solving courts (PSCs), which included drug courts, opioid courts, integrated domestic violence courts, veterans' courts, driving while intoxicated courts, human trafficking intervention courts, mental health courts and adolescent diversion courts. Justice Heitler was also responsible for reviewing and suggesting new policy for the statewide foreclosure inventory. This involved improvements to case processing and making the foreclosure process more transparent and user-friendly for litigants. She also met with plaintiff and defense practitioners, bank representatives and loan servicers to implement best practices.
Representative Matters
Business & Commercial

Broad experience handling business disputes, including breach of contract, insurance coverage and partnership dissolutions

Class Action/Mass Torts

Facilitated numerous settlements as coordinating judge for the New York City asbestos litigation (NYCAL) over six years, often involving large groups of plaintiffs and defendants; issued hundreds of discovery and summary judgment decisions, and heard appeals from rulings by the NYCAL special master

Employment Law

Presided over many cases involving the New York State and New York City Human Rights Laws; issues included discrimination, sexual harassment, hostile work environment, wrongful termination, executive compensation and retaliation

Estate, Probate and Trust/Guardianship

Oversaw numerous Mental Hygiene guardianship matters, conducted hearings to determine if a person was incapacitated and in need of a guardian, and monitored cases in which a guardian had already been appointed

Family Law

Handled numerous matrimonial matters as principal of her law firm
As a judge, resolved or tried complex financial and custody disputes, and received referrals from other judges to settle high-conflict cases involving children
Oversaw a Matrimonial Part with a caseload of matters involving custody, status of the divorce, equitable distribution, child support and maintenance disputes

Health

Presided over Mental Hygiene Law hearings in the following hospitals: Bellevue Hospital Center, Metropolitan Hospital Center, Manhattan Psychiatric Center and Kirby Psychiatric Center

Personal Injury/Torts

Presided over all types of personal injury and tort matters, including Labor Law, premises liability, general negligence, construction defects, negligent hiring and supervision, wrongful death and product liability
Extensive experience settling personal injury cases involving New York City, the NYCTA, Con Edison, NYC Health and Hospitals, and other agencies

Professional Liability

Presided over many medical malpractice cases involving the failure to warn, wrong diagnoses, inappropriate care and follow-up supervision
Presided over professional liability cases, including architectural and legal matters

Real Estate & Real Property

Presided over numerous cases involving both commercial and residential real estate, condominium and cooperative associations; issues included land use, interpretation of leases, mortgage foreclosures, receiverships and Mitchell-Lama Program

Teaching/Training

Justice Heitler is very committed to the ongoing process of legal education. She consistently participates in the clinical externship programs offered by metropolitan area law schools and regularly invited law students to intern in her chambers.

Adjunct professor at Fordham Law School dedicated to issues concerning the role of the judge, decision-making, trial techniques and the settlement process
Organized numerous foreclosure conferences to train judges and support staff how to ensure compliance with best practices, new legislation and case law
Implemented and provided ongoing training for statewide working groups for judges and court personnel in the Problem Solving Courts
Honors, Memberships, and Professional Activities
Over the years, Justice Heitler has served in many different roles in these organizations and has been honored by many of them.
Co-Chair, Governor's Blue Ribbon Commission on Forensic Custody Evaluators, 2021–2022
Association of Justices of the Supreme Court of the State of New York 2003–present
The Supreme Court Justices Association of the City of New York 2002–present
The Women's Bar Association 1999–present
Jewish Lawyers Guild 1994–present
The Association of the Bar of the City of New York 1993–present
The New York State Bar Association 1993–present
National Organization of Women 1993–present
Judges and Lawyers Breast Cancer Alert (JALBCA) 1992–present
Fordham Law School Advisory Council 1990–present
Law Secretaries' and Law Assistants' Collegium of Supreme and Surrogates' Courts 1992–present
Association of Law Secretaries to the Justices to the Supreme and Surrogates' Courts in the City of New York 1982–present
New York County Lawyers Association 1979–present
Fordham Law Alumni Association 1977–present
United Jewish Appeal 1966–1986
Selected Awards and Honors
New York Women's Bar Association

Florence E. Allen Award, 2022
Doris S. Hoffman Service Award, 2015
President's Special Award, 2010

New York County Lawyers' Association

Boris Kostelanetz President's Medal, 2015
Justice Louis J. Capozzoli Gavel Award, Committee on the Supreme Court, 2012
Civil Court Practice Section Award, 2010, 2015

New York State Assembly Citation, 2013
Chief Justice Harlan Fiske Stone Memorial Award, New York City Trial Lawyers Association, 2013
Women's History Month Award, Gender Fairness Committee, 12th Judicial District, 2013
Award for Distinguished Service to the Courts, Association of Law Secretaries to the Justices of the Supreme and Surrogates' Courts, 2012
Cardozo Award, Jewish Lawyers Guild, 2010
Selected Publications
As chief of the Office of Policy and Planning, Justice Heitler oversaw the publication of numerous manuals that were distributed at the conferences to update judges and court personnel regarding new laws, trial techniques and case updates.
Background and Education
Interim Dean of the New York State Judicial Institute, Appointed by Chief Administrative Judge Lawrence K. Marks, January–July 2021
Justice of the New York State Supreme Court

Chief of Policy and Planning for the New York State Court System, Appointed by Chief Administrative Judge A. Gail Prudenti, 2015–2020
Administrative Judge, Civil Matters, First Judicial District, New York County, Appointed by Chief Administrative Judge Ann Pfau, 2009–2015
Associate Justice, Appellate Term, First Judicial Department, Appointed by Chief Administrative Judge Jonathan Lippman, 2007–2009
Supreme Court Justice, Elected (certificated three times), 2000–2020

Acting Justice, New York Supreme Court

Appointed by Chief Administrative Judge Jonathan Lippman, 1996–2000

Judge (elected), Civil Court, City of New York, 1994
Adjunct Professor of Law, Fordham University School of Law, 2010–present
Instructor, Bernard Baruch College, City of New York, 1981–1985
Partner, Heitler & Levy, P.C., 1979–1993
Law Assistant, Civil Court, City of New York, 1977–1979
Admitted to the Bar, New York State, First Judicial Department,1977
J.D., Fordham University School of Law, 1976
Assistant Director of Admissions, Long Island University, Brooklyn Campus, 1966–1973
M.A., New York University, 1966
Substitute Teacher, New York City Public Schools, 1965
B.A., Hunter College of the City of New York, 1965
"I am happy to relay that [Justice Heitler] did a terrific job, was personable and practical from start to finish."
Home Office
HOME OFFICE
New York, New York
NY Times Building, 620 8th Ave, 34th Floor, New York, NY 10018
View Location Details
Available to Travel
Disclaimer
This page is for general information purposes. JAMS makes no representations or warranties regarding its accuracy or completeness. Interested persons should conduct their own research regarding information on this website before deciding to use JAMS, including investigation and research of JAMS neutrals. See More
Search our global directory of mediators, arbitrators and ADR professionals.
FIND A NEUTRAL