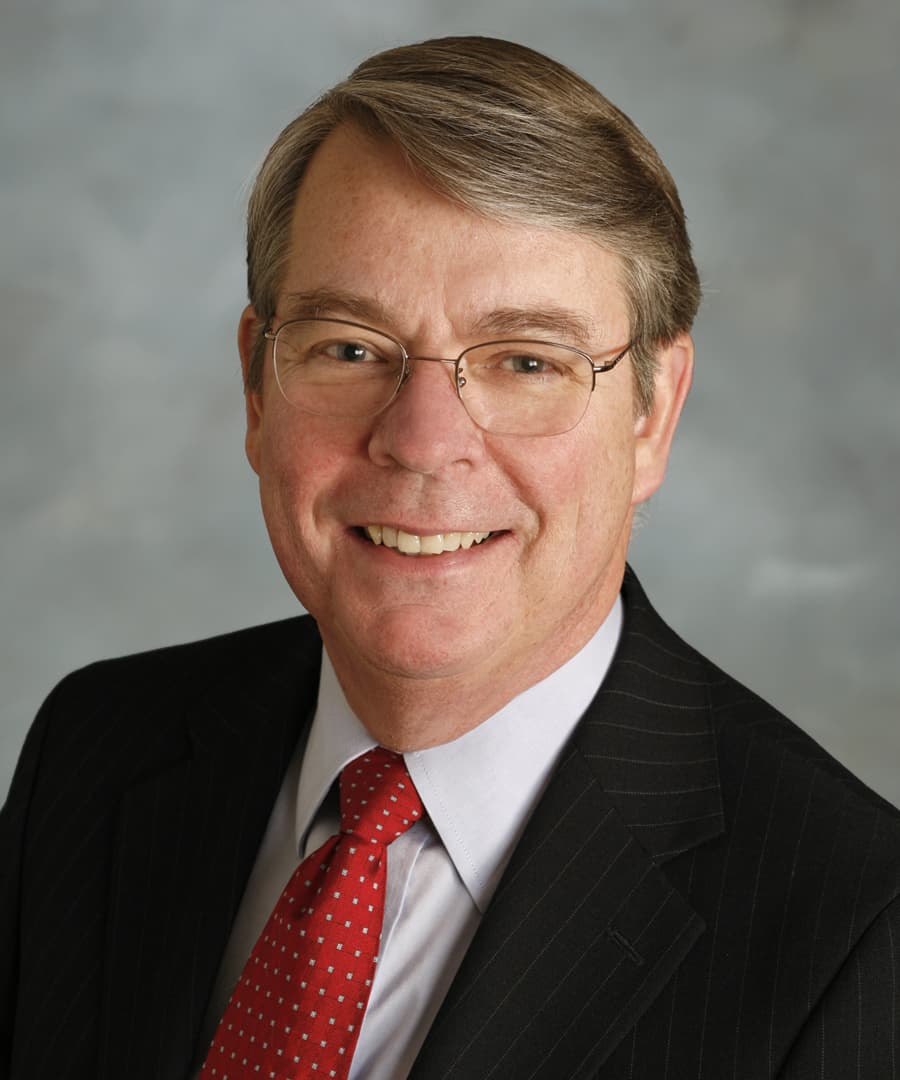 Hon. John F. Herlihy (Ret.)
Hon. John F. Herlihy (Ret.)
Contact Case Manager
Jesika Lee
160 W. Santa Clara St., Suite 1600
San Jose, CA 95113
T: 408-346-0767
F: 408-296-5267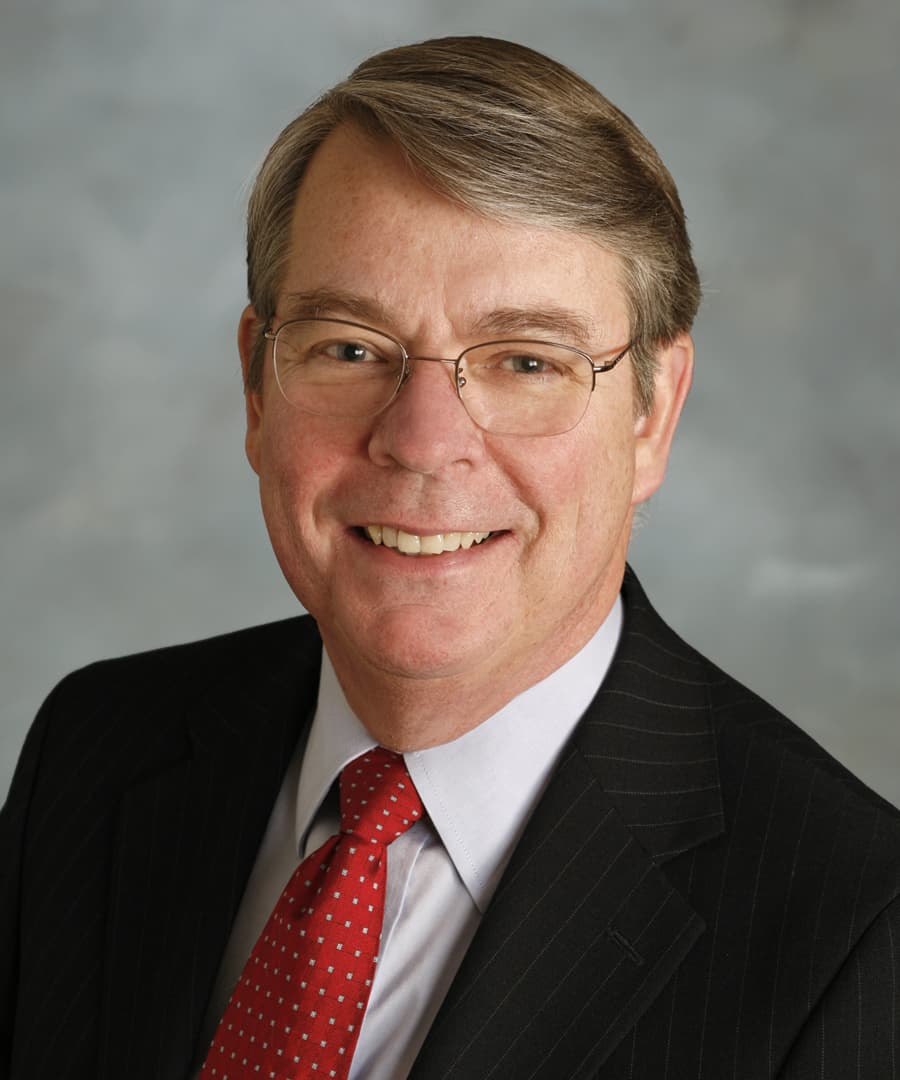 Hon. John F. Herlihy (Ret.)
Contact Information
Jesika Lee
160 W. Santa Clara St., Suite 1600
San Jose, CA 95113
T: 408-346-0767
F: 408-296-5267
General Biography
Practice Areas
Business Commercial
Class Action and Mass Tort
Employment
Insurance
Intellectual Property
Personal Injury Torts
Professional Liability
Real Property
Special Master Discovery Referee
Honors, Memberships, and Professional Activities
Background and Education
Hon. John Herlihy (Ret.), former Supervising Judge of the Civil Division of Santa Clara County Superior Court, has extensive experience in dispute resolution. He has case managed, settled, and tried thousands of civil cases including some of the county's most complex civil litigation during his 29-year judicial career, of which more than half was spent settling and hearing civil cases.

Judge Herlihy is well regarded by counsel as a very knowledgeable, thorough, and fair jurist with a good command of the facts and issues who takes time to closely consider the issues in a case. He understands that the high cost of traditional litigation in terms of money, time, and emotion necessitates effective ADR solutions. He is available to handle all of your ADR needs including discovery disputes, early neutral evaluation, mediation, and arbitration.
---
ADR Experience and Qualifications
Settled thousands of cases and tried bench and jury trials of all types of civil litigation while serving as a trial court judge for over 29 years
Handled civil law and motion, settlement conferences, and case management conferences while presiding as a case manager judge
Trained in mediation and advanced mediation courses by Pepperdine University Faculty at the Continuing Judicial Studies Program, California Center for Judicial Education and Research
Representative Matters
Business Commercial

Claims of improper distribution of funds, and constructive fraud with regards to a dispute over investments in a commercial real estate development company
Case involving one member of an LLC breached the fiduciary duty to another by buying out interest in company without divulging information that company was going to receive very favorable public attention that would affect the value of the company
Claim by software company that manufacturing company failed to pay for ERP software; buyer claimed seller misrepresented the functionality of the software to meet the business needs of the buyer
Dispute between business owners over the exercise a buy-out agreement and the right of first refusal
Case in which a supplier to high tech companies sued employee for alleged embezzlement of funds used to conduct business operations in a foreign country
Handled case in which a minority shareholder sued controlling shareholders for breach of fiduciary duty after a they went to work for another company after the winding up of the original company
Breach of contract matter involving change orders and charge backs between an electrical subcontractor and a general contractor
Handled matter regarding a debt owed to a lending institution that was subsequently sold to a collection agency which allegedly violated the provisions of the Fair Debt Collection Practices Act.
Misappropriation of trade secrets case where a software company claims former board member started a competing company and took trade secrets
Dispute alleging millions of dollars in lost revenue because of artwork outsourced by a gaming company that was unusable or late
Alleged misrepresentations regarding a breach of contract for equipment, goods, and consulting services; one party had a deed of trust against the others' commercial property and attempted to foreclose
Minority shareholders and former employees alleged breach of fiduciary duty against former controlling shareholders and officers and directors of the corporation causing stock value dilution
Investors and entities sued promoters, partnership, and corporate partner of a brew pub for conspiracy, breach of fiduciary duty, and fraud
Unfair competition cases
Software company claimed breach of fiduciary duty of company director and theft of trade secrets against director and another software company
Mobile phone developer claimed that stock brokerage and software company conspired and stole trade secrets, breached NDA, and used the trade secrets to enhance cell phone based stock trading
Served as a CCP 638 Referee in a commercial financing dispute between a bank and a large oil reseller where the bank overfunded the customer by $1.9M and customer alleged claims of bad faith and economic duress

Class Action and Mass Tort

Class action against multi-national company for violating unfair competition law (UCL); class contended that the computer processor did not perform as advertised and that manufacturer of computer processor manipulated test results
Two separate class actions against the same temporary employment agency for alleged wage and hour violations including statement violations, unpaid overtime wages, waiting time penalties, and PAGA penalties
Class action filed against software company for alleged Y2K problem in software
Class action wage-and-hour against national company
Class action for failure of manufacturer to use new resin in producing plastic pipe used in plumbing for residential home developments which caused the pipe to fail
Class action against national fast food company for failure to honor gift cards after a period of time had elapsed
Class action against mortgage company for not accounting for interest correctly on mortgages

Construction

Dispute involving two contracts between the same parties in which one party was forced to reconstruct a food processing plant because of construction defects and as a result refused to make payments on the subsequent, unrelated contract
Dispute arising out of a construction contract between general contractor, developer and subcontractor for allegedly inflated invoices
Alleged breach of a contract based on a modified form of the American Institute of Architects Document with guaranteed maximum price using modified AIA general conditions in which the owner failed to purchase builders "all-risk insurance."

Employment

Matter alleging wrongful termination in violation of public policy in addition to 12 other claims including solicitation of employees after termination and violations of B&P code section 17200
Wrongful termination and retaliation claims after a complaint of illegal and discriminatory conduct was filed
Case alleging that gender discrimination, marital discrimination, and pregnancy discrimination as the causes of termination
Matter involving claims of discrimination due to disability based on medical issues and not the inability to program in the programming language that was required for employment
Claim that employer, a multi-national company, failed to pay the legal minimum wage and overtime compensation; employee also sought compensation for missed meal breaks, interest, penalties, and attorney's fees
Matter involving claims of discrimination based upon age, gender, and race by employer and claims of sexual harassment by the employee; employee also sought protections as a whistleblower
Dental assistant alleged that the dentist sexually harassed her including unwanted touching and vulgar and offensive comments related to her sexual orientation
Wrongful discharge and racial discrimination against defense contractor
Wrongful discharge due to retaliation for filing disability claim against multi-national company
Wrongful termination and hostile work environment by aide against city councilman
Wrongful termination and sexual harassment and failure to investigate by employee against manager and hotel
Wage-and-hour class action against national company

Insurance

Insureds filed a declaratory relief action, contending right to Cumis counsel on the grounds of conflict of interest because the attorney retained by insurer refused to pursue the affirmative defenses of trademark misuse and violation of the antitrust laws, solely to serve the financial interests of insurer
Subrogation actions
Uninsured and underinsured motorist claims

Intellectual Property

Mobile phone developer claimed that stock brokerage and software company conspired and stole trade secrets, breached Non-Disclosure Agreement (NDA), and used the trade secrets to enhance cell phone based stock trading
Class action filed against software company for alleged Y2K problem in software
Trademark and trade dress dilution claim by professional sports team against professional sports league
Software company claimed breach of fiduciary duty of company director and theft of trade secrets against director and another software company

Personal Injury Torts

Wrongful death car accident due to design defect in roadway; suit against public entity
Terminated employee writes alleged libelous comments about employers on the internet
Wrongful death due to speed contest
Traumatic brain injury claim by two men in a pickup truck rear-ended by cement truck
Two individuals broke both feet in leap from second story of a burning apartment building without working smoke detectors
Libel and slander by an insurance agent against another insurance agent for the same national insurance company
Traumatic brain injury suffered by seven-year old in a ten foot fall from an unguarded elevation in an apartment complex
Automobile accident caused anisocoria condition resulting in permanent vision problems which interfered with computer programmer's work and lifestyle
Disabled person in wheelchair not strapped down in bus when bus driver made sharp turn causing wheelchair to tip over and person became a quadriplegic
Product defect case involving airplane engine and lubricant manufacturer; improper maintenance by airplane maintenance company resulting in airplane crash. Crash survivor sustained traumatic brain injury to both frontal lobes resulting in permanent cognitive loss
Product defect case against child car seat manufacturer involving permanent serious injury to child
Product defect case against ladder manufacturer resulting in permanent serious injury to contractor
Product defect case against medical device manufacturer resulting in permanent serious injury

Professional Liability

Midwife pulled too hard on cord causing young mother to go through numerous surgical procedures resulting in hysterectomy
Medical malpractice: cardiologist told patient over telephone that her symptoms were not related to her heart condition. Woman went to work and died from a cardiac condition within a few hours after the telephone consultation
Dental malpractice case: dentist slipped with drill and cut a minister's lingual nerve under the tongue causing permanent slurred speech and other impairments
Legal malpractice: lawyer misadvising clients on the usury law relating to financing real estate purchase
Accountant malpractice: accountant misadvised client regarding tax laws
Real estate broker malpractice: clients claimed that broker gave improper investment advice
Medical malpractice: oncologist sued for wrongful death of patient for failure to use latest medical studies on chemotherapy treatment for non-Hodgkin's lymphoma
Medical malpractice: retained sponge case involving cardiac surgeon during open heart surgery

Real Property

Dispute over a commercial lease in which landlord claims retroactive rent payments from tenant in a commercial lease for an error by landlord in calculating tax assessments; tenant asserted, inter alia, defenses of statute of limitations, waiver, estoppel, and laches
Case alleging breach of commercial lease and constructive eviction of a restaurant where landlord failed to comply with repairs ordered by city involving an underground sewage system
California's Investigative Consumer Reporting Agencies Act (ICRAA) case in which a background check company provided a potential tenant's report, which had 64 errors, to a landlord resulting in that person being denied housing
Case regarding real estate commission of almost $7 million dollars for the sale of a $116 million dollar shopping center where the issue revolved around whether it was an open or exclusive listing
Handled case between city and developer to lease airport land to build hangers for private aircraft; city, after developer repudiated the agreement, claimed damages for lost lease revenue, tax revenue, and jet fuel revenue
Dispute about a prescriptive easement based on the use of a driveway for over 25 years which affected the final sale of the property
Real estate broker's license since 1976
Real estate broker sued for incorrect investment advice given to long time customers
Fraud and breach of commercial lease by tenant against property owner
Quiet title action to settle claims to numerous properties by former significant others and one of their parents
Complex real estate purchase and sale agreement drafted to temporarily circumvent the subdivision map act resulting in claims of breach of contract and quiet title by both parties
Adjacent landowners on hillside development: uphill owners claimed breach of CCR by downhill owners who blocked view with trees; downhill owners claimed uphill landowners caused unnatural water flow onto their property
Commercial landlord filed unlawful detainer action against commercial tenant for breach of lease. Tenant countered that landlord fabricated claims because tenant had subleased the property for over $1 million more than the tenant paid on the master lease
Actions against title companies for failure to show cloud on title in title report
HOA suits over various issues
Honors, Memberships, and Professional Activities
Completed Virtual ADR training conducted by the JAMS Institute, the training arm of JAMS.


St. Thomas More Award, St. Thomas More Society of Santa Clara County, 2008
Judge of the Year, Santa Clara Trial Lawyers Association, 2007
Commendation from the Mayor of the City of San Jose for service on the Mayor's Gang Prevention Task Force, 1992
Commendation from the Board of Supervisors for the County of Santa Clara for service on the Justice System Advisory Commission, 1990
Co-chair, ADR Bench Bar Committee
Member, Civil Advisory Committee, ADR Subcommittee, and Case Management Subcommittee, Judicial Council for the State of California
Member, San Francisco Bay Area Intellectual Property Inn of Court, 1999-2002, various years
Member, Santa Clara County Bar Association, 1974-present
Adjunct faculty and lecturer in law, Santa Clara University Law School, 1984-2010
Judge, International Trademark Association (INTA), Saul Lefkowitz Regional Moot Court Competition, 2009-2010 and 2010-2011
Created and teaches a college course in ADR for paralegals, De Anza College, various years
Publications:

Consultant, California Judges Benchbook: Civil Proceedings-Trial 2nd ed., which covered extensively topics related to case management and settlement of civil cases, California Center for Judicial Education and Research, 2008-present
Consultant, California Judges Benchbook: Civil Proceedings-Before Trial 2nd ed., California Center for Judicial Education and Research, 2006-2008
ADR Profiles
Background and Education
Judge, Santa Clara County Superior Court, 1990-2009 (Supervising Judge Civil Division, Civil Case Manager Judge)
Judge, Santa Clara County Municipal Court, 1982-1990
Commissioner, Santa Clara County Municipal Court, 1980-1982
JAG Captain, California National Guard, 1980-1985
Deputy District Attorney, Santa Clara County, 1976-1980
Civil Attorney, Hansen & Herlihy, 1974-1976
J.D., University of California Hastings College of the Law, 1974
(Editorial Associate and Author, Constitutional Law Quarterly)
B.A., with Distinction & Honors in Political Science, San Jose State University, 1971
"Judge Herlihy has a touch and intellect that are very effective."

– Attorney
"[Judge Herlihy] talked everyone into staying, kept at it, and against all odds got the settlement done."

– Named partner at regional firm
"[Judge Herlihy] has a great ability to work with people and size them up and recognize the strengths and weaknesses of both parties."

– Named partner at regional firm
Home Office
HOME OFFICE
Silicon Valley, California
160 W. Santa Clara St., Suite 1600, San Jose, 95113 CA
View Location Details
Available to Travel
Disclaimer
This page is for general information purposes. JAMS makes no representations or warranties regarding its accuracy or completeness. Interested persons should conduct their own research regarding information on this website before deciding to use JAMS, including investigation and research of JAMS neutrals. See More
Search our global directory of mediators, arbitrators and ADR professionals.
FIND A NEUTRAL