Sponsored by:
New York City Bar
and Committee on Career Advancement and Management
Spotlight on JAMS Speaker: Robert B. Davidson, Esq.
January 15, 2014 | 6:30 pm - 8:30 pm
Topic: International Arbitration: Trends and Opportunities

In a sober economic climate, law firms of all sizes have seen unpredictable or shrinking demand for many legal services. Some evidence, however, suggests a rise in international arbitration. New York in particular has recently expanded its capacity for hearings through the opening of the New York International Arbitration Center and the dedication of a specific Commercial Division justice to resolved disputes arising from these proceedings. Why is international arbitration picking up speed? What forces are driving this? And how can the attorneys, law students, and ADR service providers take advantage of the trend?
Location:
New York City Bar Association
42 West 44th Street
New York, NY 10036
Please visit the New York City Bar Association website for further details and registration.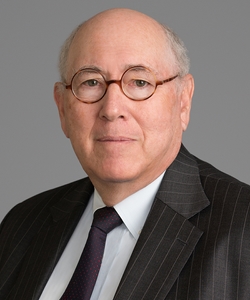 Business/Commercial
Construction
Employment
Engineering and Construction
Financial Markets
Insurance
Intellectual Property
International & Cross-Border
Life Sciences
Securities
Surety