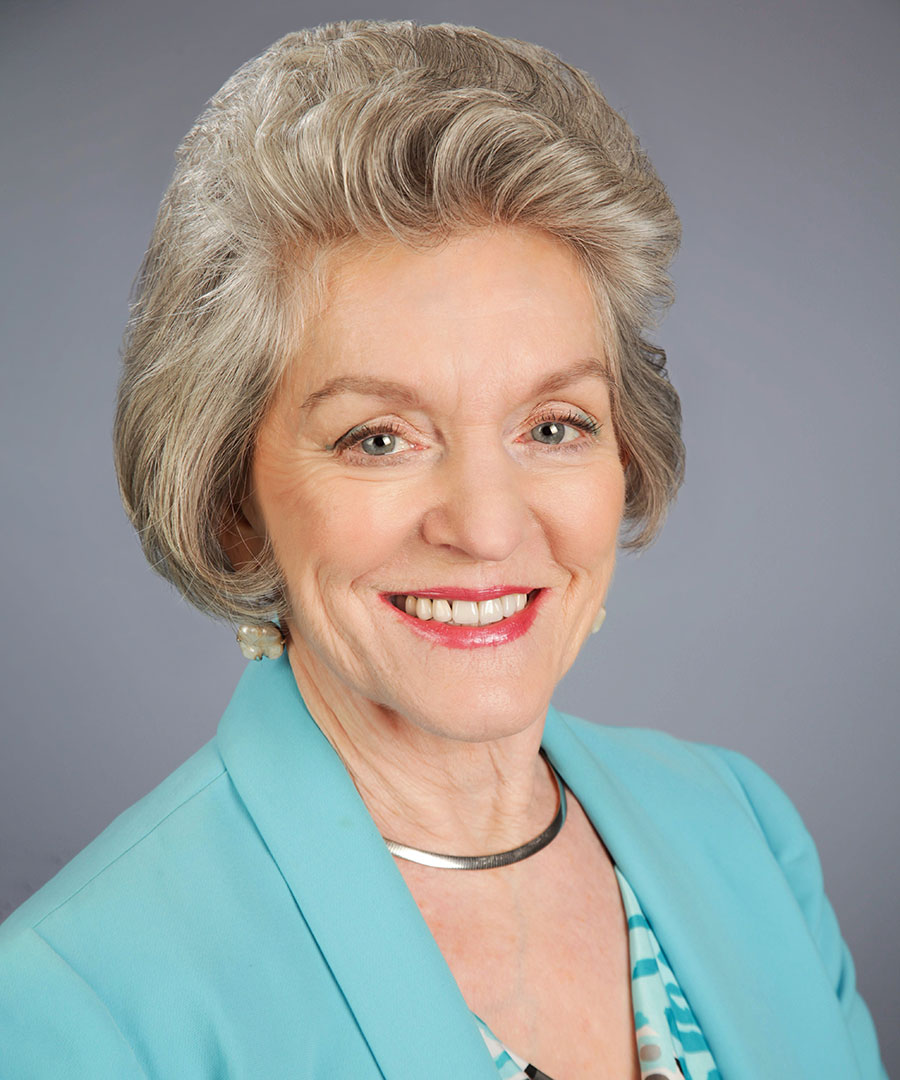 Justice Faith Ireland (Ret.)
JAMS Mediator, Arbitrator, Referee/Special Master, Neutral Evaluator and Hearing Officer
Justice Faith Ireland (Ret.) |
JAMS Mediator, Arbitrator, Referee/Special Master, Neutral Evaluator and Hearing Officer
Contact Case Manager
Michele Wilson
1420 Fifth Ave. Suite 1650
Seattle, WA 98101
T: 206-292-0457
F: 206-292-9082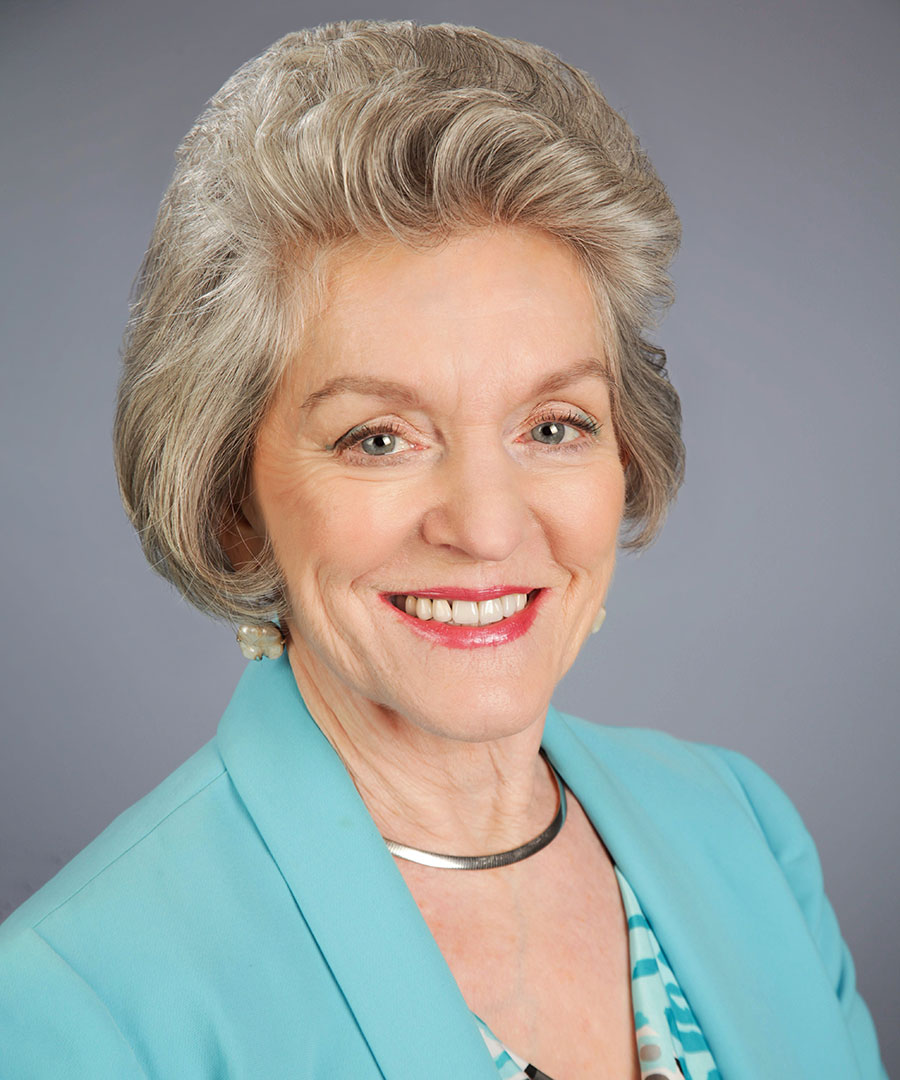 Justice Faith Ireland (Ret.)
JAMS Mediator, Arbitrator, Referee/Special Master, Neutral Evaluator and Hearing Officer
Contact Information
Michele Wilson
1420 Fifth Ave. Suite 1650
Seattle, WA 98101
T: 206-292-0457
F: 206-292-9082
General Biography
Practice Areas
Appellate
Arbitration
Business & Commercial
Class Action & Mass Tort
Construction
Employment Law
Health Care
Higher Education & Title IX
Insurance
Personal Injury/Torts
Professional Liability
Real Estate & Real Property
Honors, Memberships, and Professional Activities
Background and Education
Justice Faith Ireland (Ret.) is highly sought after for her skills in arbitration, mediation and neutral analysis. Justice Ireland has a reputation for quickly getting to the heart of each matter by relating to all parties using empathetic listening skills. She helps parties assess risk and the financial and emotional costs of litigation, and is tenacious in achieving resolution. In addition to her experience as a justice, her tenure as a superior court judge qualifies her as a court- or party-appointed special master or discovery referee.
Justice Ireland's 20-plus-year judicial background includes being a justice of Washington State Supreme Court for civil, criminal and constitutional matters, as well as matters relating to the administration of justice in all courts in Washington. While serving as a King County Superior Court judge, she dealt with matters involving criminal felony, civil litigation, juvenile offenders, child welfare and mental illness. Prior to joining JAMS, Justice Ireland spent nearly 15 years as a neutral, offering services such as mediation, arbitration and appellate neutral analysis. While in private practice, as an attorney, her experience included representing insurance carriers, individuals and corporations in tort litigation, business, tax, family law and real estate matters.
Representative Matters
Business & Commercial

Breach of contract disputes regarding a membership platform that provides business tools for content creators to run a subscription service

Business dispute involving automobile dealership

Consumer credit dispute involving unreasonable account closure

Partnership dispute that involves intellectual property and breach of fiduciary duties claims between two environmental non-profits

Mediation of contract, business and investment disputes
Scott v. Trans-System, Inc., Supreme Court 148 Wash.2d 701
Trucking company dissolution and survival
Labriola v. Pollard Group, Inc., Supreme Court 152 Wash.2d 828
Consideration in noncompete agreement
Kitsap County v. Mattress Outlet/Gould, Supreme Court 153 Wash.2d 506
Constitutionality of restriction of commercial speech
State v. WWJ Corp., Supreme Court 138 Wash.2d 595
Manifest error of constitutional magnitude in civil cases

Construction

Dispute of claims of defective roofing shingles resulted in damage to two properties
Neutral analysis of indemnity agreement effect on judgment

Employment Law

Title IX education discrimination dispute

Dispute over final paycheck claim alleging punitive damages and attorney fees

Claims of employment discrimination

Employment discrimination on basis of disability discrimination

Employment discrimination on basis of gender & military discrimination

Dispute between different govt agencies regarding overtime for employees

Employment dispute over compensaton and severance pay

Neutral analysis matters

Wrongful withholding of wages
Employment discrimination and wrongful termination
Employment discrimination, intentional interference element
ERISA constitutional issues

Arbitrations in cases involving school employment, auto sales employment retaliation, medical employment wrongful termination and breach of contract
Mediations of matters involving discrimination allegations, wrongful termination and wage disputes

Retired Public Employees Council of Washington v. Charles, Supreme Court 148 Wash.2d 602

Benefit plans; employer contribution rates

Wingert v. Yellow Freight Systems, Inc., Supreme Court 146 Wash.2d 841

Lost wages during overtime

Drinkwitz v. Alliant Techsystems, Inc., Supreme Court 140 Wash.2d 291

Minimum Wage Act; employees' exempt status

Estate Probate Trusts

Trials involving probate including cases with torts litigation and competing heirs.
Mediations in will contests or intestate succession where stock portfolios, real estate or business interests at issue

Family Law

Neutral evaluation of a CR 60 motion to vacate dissolution
Mediations in dozens of family law cases involving high-net-worth estates, including disputed values for stock portfolios, real estate, family-owned businesses or professional practices

Government/Public Agencies

Neutral evaluation in case involving disclosure of records obtained by agency from company
Neutral evaluation in case involving prevailing-party attorneys' fees under a public records request
Neutral evaluation in case involving writ of prohibition against government agency
King County v. Central Puget Sound Growth Management Hearings Bd., Supreme Court 142 Wash.2d 543
Zoning and planning; prime agricultural lands
Benchmark Land Co. v. City of Battle Ground, Supreme Court 146 Wash.2d 685
Zoning and planning; conditions of development

Insurance

Dispute over distribution of life insurance proceeds
Neutral evaluation in case involving duty of good faith to investigate as well as policy period condition
Neutral evaluation in case involving refusal to defend and the Consumer Product Safety Act
North Pacific Ins. Co. v. Christensen, Supreme Court 143 Wash.2d 43
Determining operator for purposes of UIM claim
Ellwein v. Hartford Acc. and Indem. Co., Supreme Court 142 Wash.2d 766
Bad faith and unfair practices; expert witness
Hayden v. Mutual of Enumclaw Ins. Co., 141 Wash.2d 55
Loss of use exclusion regarding loss of crop
Schwindt v. Commonwealth Ins. Co., Supreme Court 140 Wash.2d 348
Action against insurer; statute of limitations accrual
Harris v. Drake, Supreme Court 152 Wash.2d 480
Insurer work product; privilege for expert

Personal Injury/Torts

Personal injury dispute involving a dog attack

Discrimination dispute involving treatment of a minor of Asian descent by a product demonstrator at a big box store

Mediations of wrongful death and personal injury cases, including vehicle and aviation cases
Neutral analysis matters

Public property, licensees and liability of property owners to licensees employees
Appellate court decision tolling statute; violation of separation of powers
Damages in auto case where plaintiff died from unrelated illness
Relief from judgment, alleging perjury
Scope of new trial for juror misconduct
Evidence admissible in childbirth suit
Class action case under consumer protection; individual reliance element
Consumer protection; apparent manufacturer
Vicarious liability of sellers for defects caused by third parties

Wagg v. Estate of Dunham, Supreme Court 146 Wash.2d 63
Action for recovery against insurance proceeds
Sackett v. Santilli, Supreme Court 146 Wash.2d 498
Constitutionality of court rule regarding jury trial
Thompson v. King Feed & Nutrition Service, Inc., Supreme Court 153 Wash.2d 447
Damages regarding destroyed building
Philippides v. Bernard, Supreme Court 151 Wash.2d 376
Wrongful death; financial dependence in loss of consortium action
Right-Price Recreation, LLC v. Connells Prairie Community Council, Supreme Court 146 Wash.2d 370
Defamation at government hearing

Professional Liability

Mediation of significant professional liability tort matters
Neutral analysis matters:

Medical malpractice, wrongful death and recovery by parent
Legal malpractice attorneys' fees for the subsequent lawsuit

Miller v. Jacoby, Supreme Court 145 Wash.2d 65
Need for expert testimony in malpractice claim
Winbun v. Moore, Supreme Court 143 Wash.2d 206
Discovery rules in malpractice case

Real Estate & Real Property

Neutral evaluation in case involving liability of company for acts of agent
Neutral evaluation in case involving redemption statute and former condominium lenders
Neutral evaluation in case involving municipality and eminent domain
Neutral evaluation in case involving the Washington State Deeds of Trust Act; liability of guarantors
Grundy v. Thurston County, Supreme Court 155 Wash.2d 1
Seawater applicability of common enemy doctrine
Denaxas v. Sandstone Court of Bellevue, L.L.C., Supreme Court 148 Wash.2d 654
Escrow duties regarding legal description
Kim v. Lee, Supreme Court 145 Wash.2d 79
Equitable subrogation; priority of creditors
Manufactured Housing Communities of Washington v. State, Supreme Court 142 Wash.2d 347
Eminent domain regarding mobile home parks
Halverson v. Skagit County, Supreme Court 139 Wash.2d 1
Damage from levees owned by independent entities; county liability
Honors, Memberships, and Professional Activities
Completed Virtual ADR training conducted by the JAMS Institute, the training arm of JAMS.


Current Memberships and Affiliations
Member, Alternative Dispute Resolution Section, American Bar Association
Member, King County Bar Association
Member, Washington Defense Trial Lawyers
Member, Washington State Association for Justice
Admitted to Practice

Washington
S. District Court for the Western District of Washington
Supreme Court of the United States
Professional Service and Training
Advanced Mediation Practice, Institute for Dispute Resolution, Pepperdine University School of Law, 2005
Board Member, Law Fund (funding indigent civil legal services, 2004
Executive Committee Member, Council on Public Legal Education, 2002
Chair, Judicial Education Committee, Washington State Supreme Court, 2000
President, Washington Chapter, American Judicature Society, 1997
Founding Member, Judicial Education Leadership Institute, 1989
President, Superior Court Judges Association, 1995
Member, Gender and Justice Task Force, Washington Supreme Court, 1988
Conference Chair, National Association of Women Judges, 1987
Board Member, Washington Women Lawyers, 1974
Board Member, Washington State Trial Lawyers Association, 1972
Community Service
Chair, TVW (statewide public access television), 2005
Vice-Chair, Sheriff's Blue-Ribbon Panel (seeking performance improvements in King County law enforcement), 2006
President (1998) and Advisory Board Member, Austin Foundation (enriching the lives of at-risk youth through free fitness training)
Member, Board of Directors, Seattle No. 4 Rotary, 1999
President, Wing Luke Asian Museum, 1970
Representative Awards and Honors:
Carl Maxey Award (promoting diversity), Washington State Association for Justice, 2010
Judicial Leadership Award, Access to Justice, 2005
Passing the Torch Award, Washington Women Lawyers, 2004
Woman of Distinction Award, Puget Sound Business Journal, 2004
William O. Douglas Award, Washington State Trial Lawyers, 2003
President's Award, Washington Women Lawyers, 1994
Distinguished Service Award, Judicial Education Leadership Institute, 1994
Judge of the Year, Washington State Trial Lawyers, 1991
Chinese Man of the Year, Chinese Community Service Association (for efforts establishing the Wing Luke Asian Museum), 1972
Representative Publications and Speaking Engagements
WSBA: Webinar, Sept. 2021

Appellate Mediation and Fundamentals of Appeal

JAMS Sponsored Webinar: Dec. 2020

Ethical Dilemmas in Litigation and ADR

WSAJ: Auto Deskbook, Vol. II, Oct. 2019
Chapter 11: Successful Mediation: The Mediator's Perspective
Seattle University School of Law, Aug. 2019
Participatory Mediation Practical with Professor Ronald Clark
WSBA: Uniform Common Interest Ownership Act, Dec. 2018
Ethics: Competence, Conflicts and Concealment
KCBA Appellate Section, Oct. 2018
Using an Appellate Coach to Win in the Supreme Court
WSBA: Legal Lunchbox, Jan. 2018
Sex Trafficking Justice: Aspiration, Inspiration, Risk and Reward in the "Impossible" Case
Ethics Program Originator and Panel Moderator
WSBA: Trial Advocacy Program, Oct. 2017
Effective Trial Court Performance: How to Stay Out of Trouble With the Judge and Staff
WSBA: Cutting-Edge Civil Rights Issues, Nov. 2016
Panelist: Police Misconduct, Homeless Rights and Prisoners' Rights
WSBA: Senior Lawyers, June 2014
Identity, Learning Theory and the Law
WSAJ: Wow Conference, June 2011
Toward Eliminating Bias in the Courtroom
Rubric CLE, Oct. 2010
Democracy Under Citizens United
WSAJ: and Oregon Trial Lawyers Convention, Aug. 2010
Overcoming Implicit Bias
AARP: Diversity and Aging in the 21st Century, June 2009
Age Discrimination: Remedies and Resources
WSBA: Sidebar With the Bench, Dec. 2008
Effective Mediation Preparation
Washington Women Lawyers, Sept. 2008
Credibility and Gender in the Courtroom
WSTLA Conference, Aug. 2008
Finding Justice in Mediation
WSBA: Civil Settlement Strategies, Sept. 2006
Mediation: Distributive or Integrative Bargaining
Background and Education
Owner, Faith Ireland, Just Results, 2005–2019
Justice, Washington Supreme Court, 1999–2005
Judge, King County Superior Court, 1983–1999
Faith Enyeart and Associates, 1974–1984
McCune, Godfrey & Emerick, 1970–1973
M.S., with honors, Taxation, Golden Gate University, 1984
J.D., Willamette University School of Law, 1969
B.A., University of Washington, 1965
"Thank you so much for your efforts and guidance in helping the parties reach settlement today."
– Commercial Litigation Attorney
Upcoming Events
Past Events
Disclaimer
This page is for general information purposes. JAMS makes no representations or warranties regarding its accuracy or completeness. Interested persons should conduct their own research regarding information on this website before deciding to use JAMS, including investigation and research of JAMS neutrals. See More
Search our global directory of mediators, arbitrators and ADR professionals.
FIND A NEUTRAL