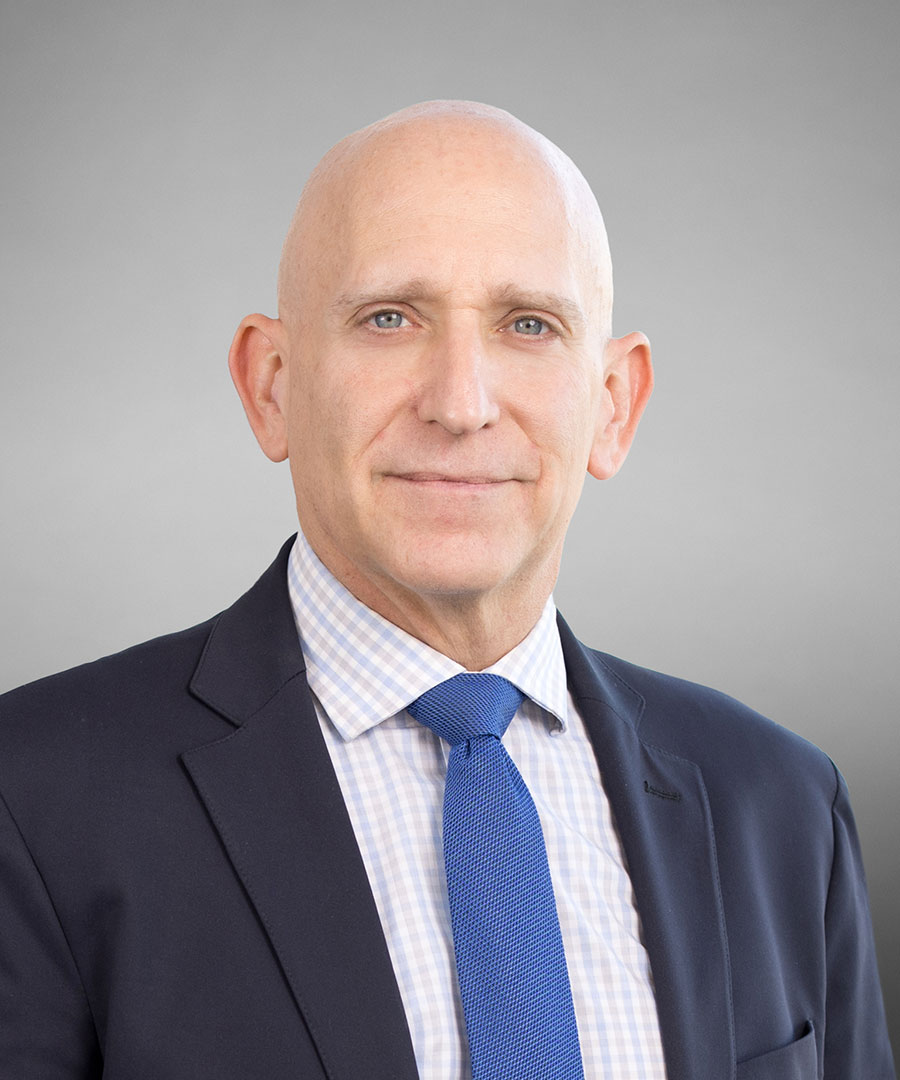 Marc E. Isserles, Esq.
JAMS Mediator, Arbitrator, Referee/Special Master, Neutral Evaluator, Hearing Officer
Marc E. Isserles, Esq. |
JAMS Mediator, Arbitrator, Referee/Special Master, Neutral Evaluator, Hearing Officer
Contact Case Manager
Anthony Messina
620 Eighth Avenue 34th Floor
New York, NY 10018
T: 212-607-2753
F: 212-751-4099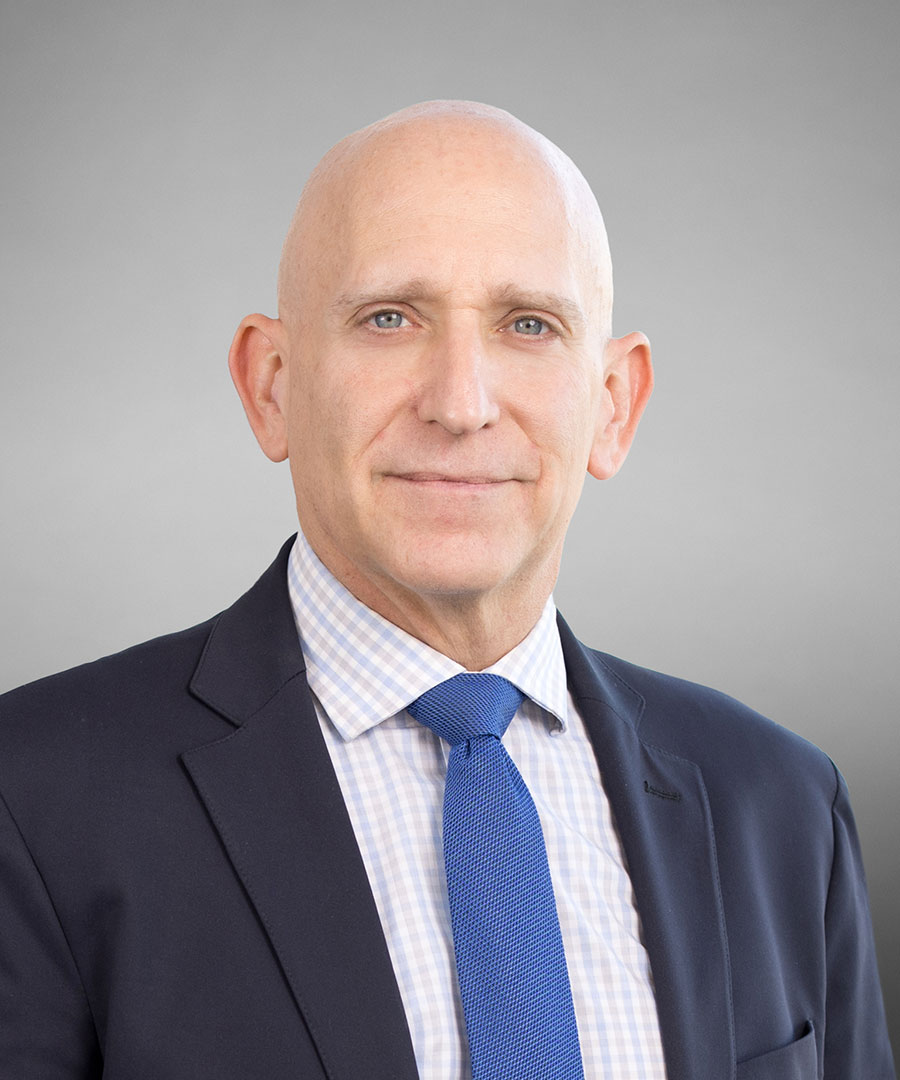 Marc E. Isserles, Esq.
JAMS Mediator, Arbitrator, Referee/Special Master, Neutral Evaluator, Hearing Officer
Contact Information
Anthony Messina
620 Eighth Avenue 34th Floor
New York, NY 10018
T: 212-607-2753
F: 212-751-4099
General Biography
Practice Areas
Appellate
Arbitration
Business/Commercial
Class Action/Mass Torts
Employment
Entertainment/Sports
Insurance
Intellectual Property
Real Estate & Real Property
Securities
Honors, Memberships, and Professional Activities
Background and Education
Marc E. Isserles, Esq. is a skilled commercial mediator and arbitrator with over twenty years of litigation experience in complex business, employment and intellectual property disputes, with an emphasis on copyright matters. A former law clerk to U.S. Supreme Court Justice Stephen Breyer and a founding partner of a top New York City litigation boutique, Mr. Isserles brings to his mediation practice the skills of a seasoned litigator, legal strategist, and nuanced legal thinker. Mr. Isserles is known for his keen analytical skills, judicious temperament, thorough preparation, and ability to quickly grasp both sides of a complicated issue while keeping an open mind.

Mr. Isserles is an experienced mediator and arbitrator in a wide variety of substantive areas, including: intellectual property (copyright, trademark, and patents), entertainment, breach of contract and license agreements, distribution and franchise agreements, software development and new technologies, publishing and royalty disputes, partnership and LLC disputes, disputes between members of a family or small business, fraud, breach of fiduciary duty, theft of trade secrets, attorneys' and other professional fee disputes, employment discrimination, FLSA wage and hour, employee compensation and bonus disputes, retaliation and whistleblower claims, public accessibility and civil rights, insurance coverage, bankruptcy, appellate, class actions, securities, legal and professional malpractice, ERISA and environmental. Mr. Isserles also serves as a neutral on various court panels, including the mediation program for the U.S. District Court for the Southern District of New York and the Supreme Court, Commercial Division for New York County.
Representative Matters
Bankruptcy

Co-mediated claims in excess of $1 billion by bankruptcy trustee against secured lenders seeking to avoid security interest in hundreds of thousands of purported fixtures of automobile manufacturer.

Business/Commercial

Mediation

Mediated numerous partnership and LLC member disputes, including dissolution and break-ups, compensation claims by departing partners/members, and breach of fiduciary duty and similar claims brought against departing partners/members
Mediated numerous fee disputes between law firms and former clients; between law firms acting as co-counsel; and between law firms and departing partners
Mediated numerous disputes between software developers and clients, in a wide variety of industries, over issues including design and functionality of software, timing of software development, and fees
Mediated numerous licensing disputes in a wide variety of industries involving claims by licensor for payment and/or licensee's claims that product or service was deficient
Mediated numerous publishing and royalty disputes, including disputes between authors and book publishers, disputes between book publishers and on-line platforms, disputes between publishers, and an antitrust dispute between book sellers and book publishers
Mediated several disputes between investors and lending company over proper calculation of investment returns

Mediated 8-figure contract termination dispute between medical device maker and marketing and commercialization partner

Mediated commercial lease dispute between restaurant chain and landlord of shopping center over alleged breach of provision limiting landlord's ability to lease adjoining properties to similar restaurants

Mediated high 8-figure contract dispute between major consulting firm and Fortune 500 client over scope and quality of consulting services

Mediated asset purchase agreement dispute between buyer and seller over right to receive earn-out payment and alleged misrepresentations made during transaction

Mediated Judiciary Law Section 487 claim by plaintiff against adversary's law firm for alleged false statements made to court during litigation

Mediated 7-figure breach of contract action between payment solutions provider and client over calculation of referral fees

Mediated multi-party contract and tort action over development of a solar energy project

Mediated indemnification claim between parties to merger agreement relating to potential liabilities to third parties

Mediated dispute between parties to purchase agreement for community solar project involving alleged failure by seller to make adequate disclosures about operation of project by utility company

Mediated claim between cloud storage company and medical provider client over loss of business and patient data following a security breach

Mediated pre-litigation partnership dispute between founders of creative production company over work effort, management styles, and profit allocation

Mediated 8-figure dispute between immediate family members over alleged mismanagement of family real estate business and trusts

Mediated termination of software services contract due to financial difficulties related to COVID-19 and alleged "frustration of purpose"

Mediated nine-figure dispute between investors in aerospace company and CEO of company

Mediated nine-figure dispute between analyst and hedge fund over termination and forfeiture of compensation arising out of alleged improper side agreements
Mediated dispute between global placement agent and private equity fund over placement fees
Mediated dispute between manufacturer of military-related products and owner over value of owner's share of real estate
Mediated seven-figure dispute between principals and owners in two telecommunications companies with over 15 years of history
Mediated enforcement action against major food and beverage chain over alleged failure to properly prevent and remedy various data security breaches in connection with mobile application
Mediated business separation between two high-profile NYC medical doctors
Mediated dispute between real estate company and commercial tenant over termination of restaurant lease
Mediated eight-figure dispute between major international airline and manufacturer of aircraft engine over lease of two aircraft engines
Mediated eight-figure dispute between former and new owners of crypto-currency exchange over payments allegedly owed to founders
Mediated contract dispute between major telecommunications provider and device manufacturer
Mediated dispute between commercial lender and historic church over loan default and potential loss of church property
Mediated interpleader action brought by bank relating to distribution of trust funds, and counterclaim alleging mismanagement by trustee.
Mediated dispute between former and new owners of restaurant over alleged theft and unauthorized control by former owners
Mediated dispute between major financial services firm and recruiting firm over breach of "off limits" provision
Mediated dispute over distribution agreement between molecular diagnostics company and manufacturer and distributor of clinical laboratory supplies for alleged failure by distributor to meet minimum purchase requirements.
Mediated dispute between exclusive global placement agent and private equity fund for alleged failure to pay placement fee
Mediated enforcement action between state attorney general and ticket resellers over sale and marketing of allegedly "speculative" tickets
Mediated dispute between aviation engineering services company and engineering design consultant over unpaid invoices and alleged project delays and deficient performance
Mediated dispute between online broker and technology company over unlawful termination of distribution agreement for portfolio solution
Mediated subrogation claim brought against electrical company for alleged faulty wiring causing collapse of turbines
Mediated tortious interference claims brought by owner of solar panel company against investor and investor's attorney
Mediated subrogation claim brought on behalf of parts manufacturer where customer payments were wrongfully diverted following security breach of computer system
Mediated Telephone Consumer Protection Act claim against major media company
Mediated subrogation claim brought against shipper for heat damage to valuable wine
Mediated dispute involving alleged breach of provision requiring exclusive negotiations with potential acquirer of pharmaceutical company
Mediated dispute between restaurant and adjoining building, and its contractors, over scaffolding that was allegedly interrupting restaurant's business
Mediated dispute between warehouse and contractor over amount and nature of invoices for clean-up work following major storm
Co-mediated high eight-figure dispute between biotechnology company and contractor over management of clinical trial
Mediated dispute between former joint ventures over alleged usurpation of opportunity for financing a new hedge fund
Co-mediated nine-figure fraud action against major law firm and bank in connection with sale of mortgage fund securities
Co-mediated dispute over attempted foreclosure of commercial mortgage for a shopping center
Mediated breach of contract dispute between property owner and interior designer over forged checks and unauthorized transactions
Mediated dispute between former spouses and family members over alleged failure to return money used to purchase real estate
Mediated multi-million dollar dispute over alleged obligation to negotiate agreement to build telecommunications pipeline
Co-mediated negligence and fraud action brought by receiver and shareholder class against officers and directors of failed bank
Mediated several claims against shippers and terminals involving damage to cargo during Superstorm Sandy
Mediated numerous claims arising out of several asbestos settlement trusts

Arbitration

Arbitrated dispute between shareholders and company over alleged default under promissory note
Arbitrated dispute between music manager and performer over alleged overpayments under contract
Arbitrated several disputes over alleged breach of settlement agreement
Arbitrated eight-figure dispute between compliance technology companies over failed partnership arrangement
Arbitrated numerous collection actions brought by information services provider and customers
Arbitrated claim by legal expert against law firm for unpaid invoices
Arbitrated claim by contractor against major shipper for wrongful termination of contract
Arbitrated dispute between contractor and homeowner over fees allegedly due after homeowner terminated contractor
Arbitrated claim by major law firm against former client and client's new law firm for unpaid contingency fee
Arbitrated breach of contract dispute between major hotel chain and organization arising out of failure to use reserved hotel rooms and meeting space for conference
Arbitrated dispute between members of architectural services firm over alleged diversion of firm's clients and funds.

Class Action/Mass Torts

Mediated purported nationwide class claim brought against major retailer for violation of the Fair and Accurate Credit Transactions Act
Co-mediated personal injury and property claims arising out of major accident at construction site
Mediated nationwide class action brought by purchasers against major automobile manufacturer over alleged engine defects

Employment

Mediated and arbitrated numerous gender, race, age, and disability discrimination disputes in a wide variety of industries
Mediated and arbitrated numerous whistleblower and other retaliation claims arising under various statutes
Mediated and arbitrated numerous FLSA (and state and local law) wage and hour disputes
Mediated and arbitrated numerous employee/executive compensation and bonus disputes
Mediated several FMLA disputes

Environmental

Mediated enforcement action for cleanup of superfund site
Mediated contract dispute over responsibility for legacy environmental clean-up costs between buyer and seller of chemical compound manufacturing business
Co-mediated multi-million dollar property claims and third-party contribution claims, arising out of major environmental accident at water storage facility

ERISA

Mediated multi-party ERISA action involving 9-figure alleged underfunding and mismanagement of hospital pension fund

Insurance

Mediated insurance dispute between insurer and insureds over insurer's obligation to make payments under policy prior to insured's resolution of contractual indemnification claim
Mediated class action brought by life insurance policy holders over allegedly improper cost of insurance charges
Arbitrated dispute between bankruptcy trustee and insurance carriers over effect on insurance coverage of bankruptcy plan provision limiting recovery against former officer and directors
Arbitrated dispute between malpractice carrier and insured over duty to defend and informed consent policy exclusion
Co-mediated multimillion dollar malpractice action against law firm in connection with coverage advice given to insurance carrier in property damage litigation arising out of a major construction accident
Co-mediated multi-party insurance coverage dispute arising out of $1 billion proposed class action settlement of tort claims
Co-mediated insurance coverage dispute between primary and excess carriers over allocation of settlement
Co-mediated coverage dispute arising out of settlement of products liability claims brought against major manufacturer following a fire

Intellectual Property

Mediated numerous high-profile copyright infringement and co-ownership disputes brought against major record labels, publishing companies, composers, and recording artists
Mediated numerous trademark licensing and trademark infringement disputes in a wide variety of industries
Mediated nine-figure trade secret misappropriation claims relating to use of alleged trade secrets in an FDA application for new drug
Mediated trademark licensing dispute over alleged sales by licensee in unauthorized channels
Mediated copyright and trademark dispute between major costume manufacturer and manufacturer of allegedly counterfeit goods
Mediated Visual Artists Right Act dispute between a group of visual artists and large municipality over alleged removal and mutilation of protected works
Mediated dispute between jewelry designer and celebrity actress over alleged failure by actress to market and support the product
Mediated copyright ownership dispute between authors of a musical
Mediated dispute between talent agency and "influencer" over termination of representation agreement
Mediated dispute between art collector and major gallery over sale of famous surrealist painting
Mediated dispute between media company, major record company, and product placement agency relating to production of music video
Mediated 8-figure dispute between major toy manufacturer and two former executives who started their own company and allegedly misappropriated exclusive license of former company
Mediated dispute between former management company and major R&B recording artists over termination of management agreement
Mediated copyright infringement claim by photographer against book publisher for using unlicensed photograph
Mediated right of publicity claim brought by individual against health care organization for unlicensed use of photo
Mediated multi-million dollar contract and royalty dispute between new artist and managers
Mediated nine-figure royalty licensing dispute between owner of business method patents and licensee/purchaser of business
Mediated multi-jurisdictional copyright infringement actions arising out of exploitation of music publishing rights under licensing agreements
Co-mediated copyright dispute over design of web portal for hotel chain
Co-mediated copyright dispute between photography rightsholders and textbook publisher
Co-mediated dispute between foreign government and U.S. research center over patent royalties allegedly derived from laboratory research conducted in foreign country

Malpractice

Mediated numerous legal and other professional malpractice disputes

Public Accessibility and Civil Rights

Mediated 14-year old Fair Housing Act and civil rights dispute between developers of affordable housing complex and town
Mediated numerous Title III ADA public accessibility claims against major retailers and restaurants
Mediated numerous Fair Housing Act accessibility claims against commercial developers and design professionals
Mediated appeal of Section 1983 excessive force claim involving alleged wrongful detention and arrest of a train enthusiast
Mediated equal protection "class of one" claim brought by homeowner against town and town officials

Real Estate & Real Property

Mediated numerous real estate and real property disputes, including building and construction issues; lending and financing; disputes between investors; landlord and tenant disputes; property management; and land use and other real property restrictions
Honors, Memberships, and Professional Activities
Presenter, "Effective Mediation Advocacy: Skills and Strategies for Litigators," Annual Presentation, Association of the Bar of the City of New York, 2018-2022
Completed Virtual ADR training conducted by the JAMS Institute, the training arm of JAMS
Lecturer in Law, Columbia Law School, Negotiation Workshop, 2018-2019
Neutral on various court panels, including the mediation program for the U.S. District Court for the Southern District of New York and the Supreme Court, Commercial Division for New York County
Background and Education
Founding Partner, Shapiro, Arato & Isserles LLP, 2009-2014
Partner and Associate, Cohen & Gresser LLP, 2005-2008
Associate at Parcher, Hayes & Snyder, O'Melveny & Myers, and Jenner & Block, 2000-2005
Law Clerk to Hon. Stephen G. Breyer, U.S. Supreme Court, 1999-2000
Law Clerk, Hon. Laurence H. Silberman, U.S. Court of Appeals for the D.C. Circuit, 1998-1999
J.D., magna cum laude, Harvard Law School, 1998; Joshua Montgomery Sears Prize (for highest grade point average during second year), 1996-1997; Notes Editor, Harvard Law Review, 1996-1998
B.A., Sarah Lawrence College, 1993
"Marc helped us reach an exceptional result in a case that could have created huge expense and agita for years to come. Settlement would never have happened without his tenacity, resourcefulness and strategic approaches. After several disheartening rounds of talks with opposing counsel, it was clear that we didn't have a chance of settling the case unless a miracle happened. Marc brought that miracle into being. Prior to his entrance into the case, opposing counsel's proposals went from bad to worse, and attempts at bringing him into the real world failed. Then, enter Marc Isserles from stage left. The rest is history. I have worked with a good number of top notch mediators, arbitrators and judges over the years and I have never had the privilege of working with anyone who has been able to reach this kind of result."
"In 45 years of commercial litigation practice, Marc Isserles is the best mediator with whom I've ever had the pleasure to work. Marc was instrumental in a settlement of a very complex case, the most contentious (both at the client and counsel levels) matter in which I have ever been involved. Based on his knowledge of the law and understanding of the people involved, Marc was able to move both parties to positions that I never thought possible before the mediation….For those looking for a dedicated and quite skilled mediator, I highly recommend Marc without any reservations whatsoever."
"Marc is the one of the best prepared and effective mediators I've worked with. Some mediators ignore the law and simply want to knock heads together. Not Marc. He came into a highly contentious mediation with a thorough and nuanced understanding of both the parties' arguments and the state of the law, and showed the ability throughout the day to convincingly distill the parties' positions into their strengths and weaknesses. He was able to significantly narrow the chasm between the parties' negotiating positions during the in-person session and worked tenaciously with counsel afterwards to get the parties to a point where we were able to ultimately resolve the matter. I couldn't recommend him more highly."
"Marc was a pleasure to work with and is a very effective mediator. He was well-prepared for the mediation session and he impressed with his command of the pre-mediation materials and his understanding of both side's positions. At the mediation he very effectively moved each side such that we were able to settle, with Marc's continued help, a few weeks after the formal single day mediation session ended. Marc stayed with the matter and I am certain the case would not have settled without his dogged and thoughtful help throughout. He is among the best mediators I have worked with and I now regularly recommend him to clients."
"Excellent legal knowledge and first rate Mediation skills. I would recommend him highly. I would rank Mr. Isserles among the best Mediators I have encountered."
"Indefatigable! Marc worked tirelessly—with patience, creativity, and empathy—to resolve the unresolvable. Thoroughly prepared, thoughtfully firm, and convincingly direct, he won the respect of two ferociously antagonistic adversaries. Undaunted by obstacle after obstacle, he steadfastly moved the parties to a fair resolution. I recommend him for all manner of disputes."
"Marc is professional, prepared, persuasive, effective and has a fantastic bedside manner when dealing with the senior-most executives of corporations, explaining the risk in terms that resonate, yet taking the temperature down to a level where cooler heads can thoughtfully deliberate on their respective risk profiles. What's more, Marc was literally available on a moment's notice over the Christmas holiday as my client was aiming to ink a settlement prior to the New Year. Only by virtue of his positive encouragement and full engagement, Marc succeeded in getting the ball across the goal line with a few hours to spare."
"Marc is tireless, has a brilliant legal mind, and is relentless in getting cases settled. Last year, I mediated three cases with him that were each difficult to settle—and he got all three of them resolved. He is one of precious few mediators in the country who are truly impactful in getting your case settled."
"Marc has a rare ability to find common ground and promote compromise in even the most difficult circumstances. He masters not only the facts, but also the dynamics of the relationship between the parties, and then combines his obvious intelligence with a strong practical sense, and even with a sense of humor, to pursue creative avenues of agreement. His down-to-earth manner makes it easy for both lawyers and their clients to have confidence in his judgment. I always recommend him when asked for a good mediator."
"Marc is one of the best Mediators I've used. He tackled a difficult and highly contentious matter with just the right touch. Keeping the parties 'at the table' for several months as we sparred over the many issues to be addressed, he was ultimately able to help us get to final resolution. A job well done was truly and greatly appreciated by all involved."
"Marc mediated a challenging joint venture dispute where the parties initially agreed on very little. Marc spent the time to master the facts. He was constructively insistent, delving into the merits – strengths, weaknesses, misunderstandings, inflammatory rhetoric, all of it with the goal of finding common ground if possible. There were several key points in our negotiations where common ground did not seem possible. Marc was patient, even keeled, and intellectually rigorous. He is not a passive messenger. I would use him again without reservation."
"He recently mediated a hotly contested partnership dispute over two sessions and many emails and phone calls. He is incredibly patient, practical and good humored. He has a good sense of the realistic value of a dispute while remaining sensitive to personal factors affecting all sides. He works well with confident, sophisticated clients. I highly recommend him – he never gives up."
"I found Marc to be insightful, pragmatic, and doggedly persistent. I think he'd be effective and I wouldn't hesitate to mediate with him in any kind of civil action, but the case that we settled with him happened to be a music copyright substantial similarity matter, and his understanding of music notation and theory was particularly advantageous."
"I've mediated several cases with Marc, including one where prior settlement efforts had failed. Marc is very knowledgeable, always well prepared and tireless in his efforts. But what sets him apart is his patience, temperament and his ability to get through to even the most difficult clients and counsel and talk them off of their intractable positions. Marc's efforts don't end at the end of the mediation day, and he will continue to work for a deal if he believes there is any chance of resolution. I won't hesitate to work with Marc again and highly recommend him as a mediator."
"Simply put, Marc Isserles is in the top tier of JAMS mediators and as we know JAMS is at the top of the ADR heap. I've successfully mediated two very different employment cases with Marc – one involving the criminal conviction discrimination claim of a low-wage earner, and the other controlled departure of a high-ranking executive in the pharmaceutical industry who claimed disability and protected leave discrimination. In each case, Marc was relentless in his pursuit of common ground for the respective parties, clear and consistent in articulating his vision of an achievable settlement, and open and compassionate about the pressures that were impacting and motivating each side. With his understated, prepared, and honest manner, Marc was able to draw both sides into the realm of reality necessary to achieve resolution. I would wholeheartedly recommend Marc to mediate any type of employment dispute!"
"We all admired how focused Marc was on mastering the facts and law and procedural history of a complicated case that the parties had been litigating for almost 7 years before he became involved. Because he learned the case so well, his assessment of the strengths and weaknesses of the parties' positions had a great deal of credibility. Without a doubt, I do not believe a settlement would have been possible. We also appreciated that Marc took time even before the mediation sessions began to get to know our clients and to hear from them directly about their thoughts on the case. And we were amazed at his skills in overcoming the extraordinary levels of distrust and division that existed in our case - not just between the plaintiffs and defendants but also as between different defense factions. Marc deftly moved entrenched, hostile parties together and was able to accomplish the two separate settlements that were necessary in order to resolve one litigation. It took a lot of skill to do that, as well as great tenacity and patience. Thanks again, Marc."
"Marc is a top-notch mediator who I have used on multiple occasions. He instills confidence by being well prepared and through his excellent active listening skills, impartiality, and ability to communicate complex issues clearly and accurately. He is extremely smart, empathetic, and determined to facilitate a resolution."
"Marc not only got knee-deep in some of the facts critical to the case and resolving it, he was tenacious in working with both sides to set realistic and reasonable expectations after years of hard fought and expensive proceedings. The case would not have resolved without his dedication and ongoing assistance over multiple days. I have already recommended him to other counsel; he is smart, fair, and highly effective."
"Marc is an extraordinarily effective mediator, and clearly one of the very best in the country. He is smart, extremely well-prepared, hard-working, and creative. He helped us settle a highly sensitive and contentious matter – and was able to do so at the end of a very long day even after it seemed like the parties were at a complete standstill."
"Marc was an excellent mediator in our hard-fought retaliation case. He was absolutely essential to our achievement of a terrific result. Very late in the day--approximately 7pm--I was frustrated because we had put in a huge effort, but were nowhere close to a resolution and I was prepared to walk out. Marc encouraged me to stay with it, suggesting a pivot in the approach to the negotiation. Because he had earned our trust, we followed his lead (which was spot on) and he then quickly guided us to the end. I highly recommend him!"
"Marc is a talented and tireless mediator who continued to act in the best interest of each party by relentlessly pursuing settlement even after the formal mediation ended. The extra effort produced a compromise neither party believed possible and resulted in a fair resolution for all involved."
"Mr. Isserles is an intelligent, persuasive, thoughtful, empathic and patient mediator. He is a pleasant person to spend the day with and is careful to always keep the focus on the clients. These qualities enable the parties to reach a handshake without even realizing their arms had been twisted."
"Marc has that rare and perfect combination of mediator skills - patience, persistence, personable, and razor-sharp smarts. He quickly masters legal issues and gets to the heart of a dispute and what drives each side. He masterfully helped resolve my multi-party action involving a number of strong personalities."
"Marc did a herculean job of mediating a very complex case… After two very long and grueling mediation sessions in person at JAMS, both of which went well into the night, he continued to press forward with both sides for several months thereafter, until the parties were finally able to negotiate and agree upon a Settlement Agreement. His insights and mediation skills are excellent and I would not hesitate to use him on my next mediation. Few mediators would have stuck with this case for as long as he did."
"Marc quickly got up to speed on a business dispute that involved seasoned business owners and investors. He was able to deftly handle both the issues and positions taken by both sides to steer them in reaching a sensible resolution. My client was able to avoid arbitration and resolve related litigation as a result, in large part, of Marc's skill set and efforts."
"I would not hesitate to work with Marc again and indeed, look forward to doing so. He was thorough, prepared, insightful and went the extra mile to get our case resolved. He was a pleasure to work with but more important, he was incredibly effective."
"After the parties experienced an unsuccessful and very contentious mediation with another mediator, Mr. Isserles stepped in and managed to professionally and expeditiously resolve the parties' complex partnership dispute in less than a day."
"Marc Isserles was able to settle a multifaceted commercial case involving multiple parties, in which no one going into the mediation believed would ever settle. The case, which had already been through a full hearing before the California Labor Board, in connection with a breach of an Artist's Manager contract, was extremely contentious. Marc quickly assessed the situation, identified the issues and managed to deal with some extremely difficult clients on both sides of the table. He had thorough knowledge of the law, knew the history of the case and effectively used this information to work with both sides. Marc persevered even when he was told by both sides there would be no settlement. Before the evening ended, a deal memo was signed. I recommend Marc without reservation."
"Marc Isserles served as a mediator in a complex commercial dispute involving numerous disputed legal and factual issues. Throughout the process, Marc demonstrated great skill, patience and understanding in dealing with the parties and their respective claims. He is smart, open-minded and demonstrated a unique ability to come up with possible creative solutions for settlement throughout the mediation process - all the while maintaining the respect of the litigants and counsel. I would certainly recommend Marc to be a mediator in any commercial dispute and feel confident that his involvement will be favorably received by all participants."
"Mr. Isserles served as mediator in a commercial contract dispute. He quickly became conversant with the factual and legal issues involved in the case and, just as important, identified the practical impediments to settlement and brainstormed with the parties how they could best be overcome. Before the day of mediation ended, we had reached a complete settlement that might not have been attainable with a less skilled mediation professional."
"Marc has the qualities found in only the very best mediators - intelligence, attentiveness, creativity, and persistence. I very much look forward to working with Marc again."
"In a wage & hour case he mediated for us, Marc helped us reach a resolution that we weren't sure was going to be possible. Marc was well-prepared, engaged, and persistent, and had a good manner with our clients. He stayed with the case after the mediation session, leading to a final resolution just days later."
"Marc helped us resolve a business dispute in which personal feelings ran high. He showed intelligence and attention to detail, and dealt with the parties with energy and humor. We would recommend him highly."
"Marc did a great job in a relatively small but emotionally-charged employment/bonus case. I thought he...showed excellent judgment and excellent people skills in bringing the parties to the right compromise figure. Importantly, he showed creativity and doggedness in working through a very tricky procedural issue after the parties had agreed on the settlement amount. In a good and respectful way, he wouldn't let us go home and give up, and we eventually found a way through the issue."
"Marc is a highly effective, intelligent mediator with a remarkable work ethic. In a highly contentious employment case, he was personable and patient, well-prepared, and completely impartial. Marc was instrumental in bringing about a good result for all parties. I would recommend him without reservation.
"After my client had great experience with Marc in New York, we flew him across the country to help with a contentious disability discrimination case by a former executive. He quickly cut to the core issues in the case – legal, factual, and emotional – and guided the parties to a resolution in the weeks after mediation when lengthy and expensive litigation seemed imminent. His insights and reads were all spot-on, and the client was extremely happy to have invested in his expertise."
"Marc Isserles did a great job at our mediation. We showed up with fairly low expectations given how far apart the sides were, but left with an agreement. Marc was prepared at the outset and drilled down throughout the process on the merits and motivations of the parties. He then used a practical approach to help direct the parties to resolution. I would highly recommend Marc and plan to use him again if the need for a mediator arises."
"Marc was remarkably attentive to my clients and their desire to understand and engage in the negotiation process. He maintained his laser focus, sharp analysis and patient demeanor throughout a prolonged mediation session. I feel very fortunate to have had him handling our case and would easily recommend him to my colleagues and others in the field."
"Marc is an excellent mediator, who I would highly recommend. I had a complex and difficult employment matter that we could not resolve. Through Marc's hard work, patience, guidance and expertise both sides reached a fair agreement. It wasn't easy but Marc brought us together. Myself and my attorney greatly appreciate his professionalism."
"Marc is a stellar mediator. He was prepared, patient and intelligent. He went above and beyond all expectations by following up after the mediation to facilitate a successful settlement in a complex commercial dispute. I highly recommend him as a mediator"
"I would highly recommend Mr. Isserles as a mediator for a broad range of commercial disputes. Mr. Isserles has served as mediator for our clients on two separate occasions involving commercial contract disputes in vastly different industries, both of which were successfully resolved. The resolution in each matter was due in large part to Mr. Isserles' preparation, patience and creative thinking"
"Marc served as the mediator in a 'business divorce' case in which our client, an investment advisor, was seeking to expel one of its three owners and managing members. Our client, of course, wanted him out as soon as possible while paying him as little as possible. He wanted the opposite. Emotions were very high on both sides. Marc did an extraordinary job in guiding the parties to a settlement that both could (unhappily) live with. He was calm, rational, insightful and listened well but also knew when to point out weaknesses or push back. After an initial in-person session, he worked with us for more than a month as the parties exchanged offers and counter-offers against the backdrop of a difficult and deteriorating business environment. He was unfailingly responsive and constructive. He was also instrumental in helping the parties overcome several instances in which it appeared they had reached an impasse. I would enthusiastically recommend Marc for any commercial dispute."
"Marc is an extraordinarily skilled mediator who can quickly master the legal and factual issues, and most importantly, communicate effectively with strong personalities. He has a unique ability to candidly communicate difficult information that a party would prefer not to hear in a respectful and empathetic manner. Marc's patience, diligence and persistence are especially impressive."
"In my many years of practice and many mediations, Marc is one of the best mediators I've encountered. He was thoroughly prepared and did not hesitate to press both sides. And he has the right temperament for the long, tense days that mediations often require."
HOME OFFICE

New York, New York
NY Times Building, 620 8th Ave, 34th Floor, New York, NY 10018
View Location Details
Upcoming Events
Past Events
Disclaimer
This page is for general information purposes. JAMS makes no representations or warranties regarding its accuracy or completeness. Interested persons should conduct their own research regarding information on this website before deciding to use JAMS, including investigation and research of JAMS neutrals. See More
Search our global directory of mediators, arbitrators and ADR professionals.
FIND A NEUTRAL