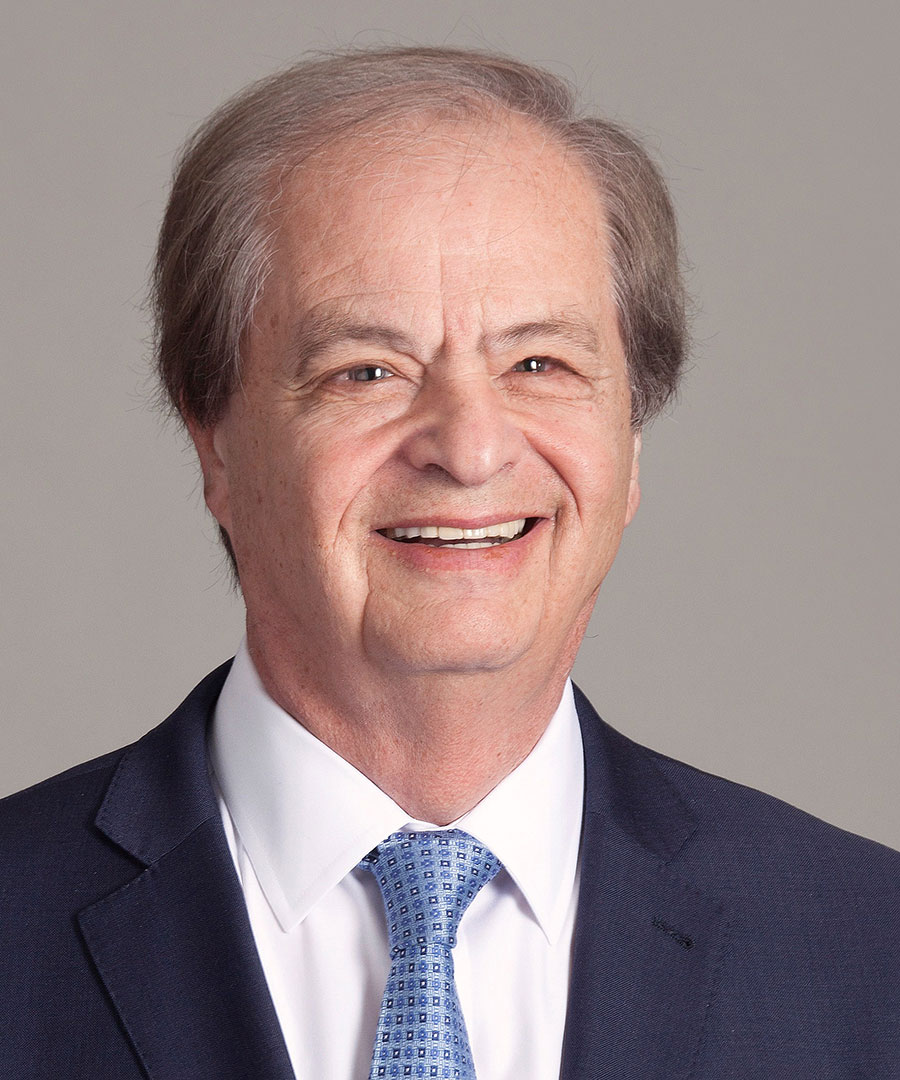 Hon. Moshe Jacobius (Ret.)
JAMS Arbitrator, Mediator, Special Master/Referee, Neutral Evaluator
Hon. Moshe Jacobius (Ret.) |
JAMS Arbitrator, Mediator, Special Master/Referee, Neutral Evaluator
Contact Case Manager
Kayleigh Evans
71 S. Wacker Drive Suite 2400
Chicago, IL 60606
T: 312-705-9317
F: 312-655-0644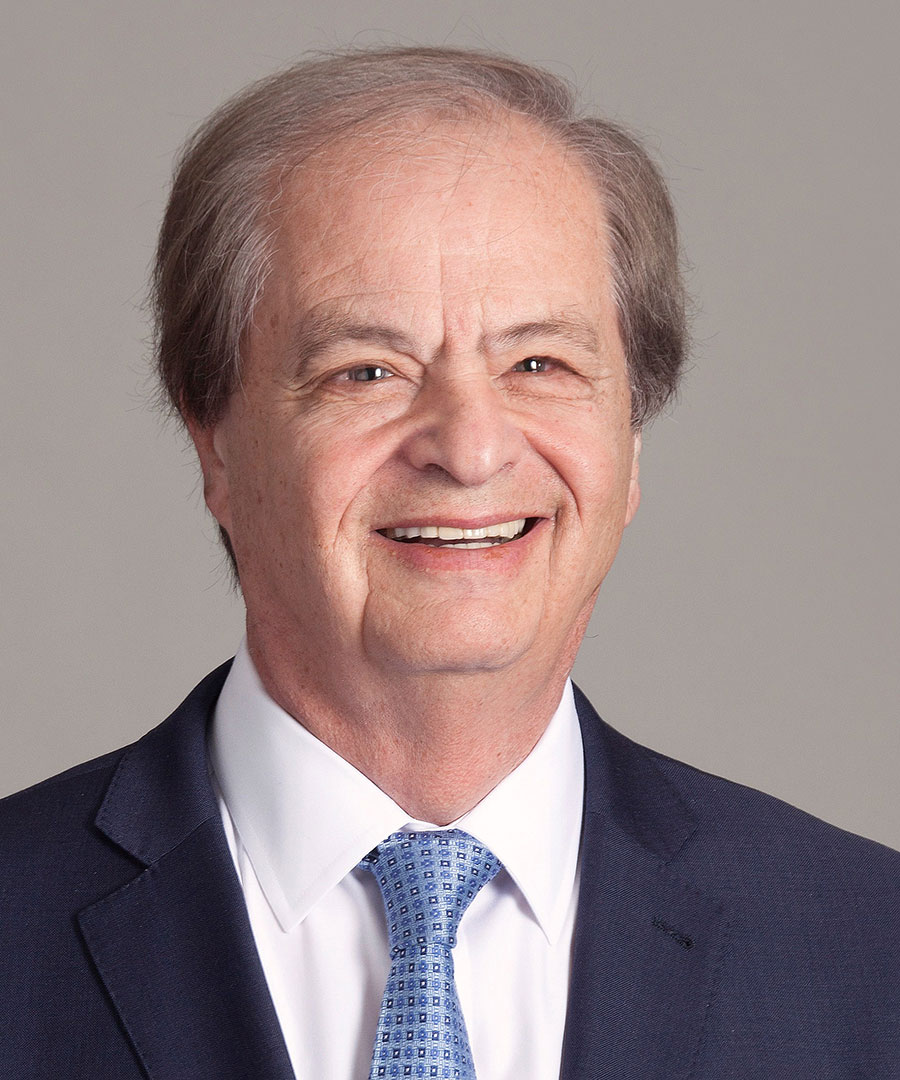 Hon. Moshe Jacobius (Ret.)
JAMS Arbitrator, Mediator, Special Master/Referee, Neutral Evaluator
Contact Information
Kayleigh Evans
71 S. Wacker Drive Suite 2400
Chicago, IL 60606
T: 312-705-9317
F: 312-655-0644
General Biography
Practice Areas
Administrative Law
Arbitration
Business & Commercial
Civil Rights
Class Action & Mass Tort
Employment Law
Family Law
Insurance
Real Estate & Real Property
Honors, Memberships, and Professional Activities
Background and Education
Hon. Moshe Jacobius (Ret.) joins JAMS in Chicago following a distinguished 31-year career as a Cook County Circuit Court judge, including service as presiding judge in both the Chancery and Domestic Relations divisions.
Judge Jacobius has extensive experience in family law matters and spent 20 years in the Domestic Relations Division, including 10 years as presiding judge. During that time, he heard hundreds of motions and arguments, and presided over scores of trials involving custody, large estates and substantial business holdings. As the head of one of the nation's busiest family court dockets, Judge Jacobius brought increased civility and efficiency to the handling of domestic relations matters in Cook County.
Judge Jacobius led the Chancery Division from 2010 to his retirement, managing 30 judges hearing equity matters such as injunctions and declaratory judgments as well as foreclosures and mechanic's liens. Judge Jacobius has been described as a leader on issues involving access to justice. One such effort was a program he launched during the Great Recession of 2008, when there were as many as 8,000 foreclosure cases per judge in the division. In response to the housing crisis, Judge Jacobius led improvements to the court's mortgage foreclosure mediation program, which aimed to provide homeowners with free counseling and legal assistance early on in the foreclosure process. Many Illinoisans were able to remain in their homes as a result.
Judge Jacobius immigrated to the United States at the age of 10. He is professionally proficient in Hebrew and spent time as a teacher in Chicago public schools prior to pursuing a legal career. A respected jurist known for his keen wit and wide smile, Judge Jacobius brings a wealth of life experience to his ADR practice.
Representative Matters
Administrative Law

Khan v. Department of Healthcare and Family Services, IL App 191212 (1st Dist. 2020) (Dispute involving a doctor's suspension as a Medicaid provider)
Jankovich v. Illinois State Police, IL App 160706 (1st Dist. 2017) (Concealed carry license dispute)
Mannie v. State Department of Insurance, IL App 172940-L (1st Dist. 2018) (Dispute involving an insurance license)
Orrico v. Village of Oak Lawn Firefighters' Pension Fund, IL App 162126 (1st Dist. 2017) (Disability dispute involving an employee)

Business & Commercial

Tufo v. Tufo, IL App 192521 (1st Dist. 2021) (Family business dispute involving fiduciary duty)
Medical Insurance Consulting Group, Inc. v. Welldyne, 16 CH 4258 (Patent dispute regarding a pharmaceutical company)
Global Mail. Inc. v. White, IL App (1st) 181778 (1st Dist. 2019) (Franchise tax dispute)
Horwitz v. Sonnenschein, IL App (1st) 161909 (1st Dist. 2018) (Dispute involving a law firm partner's defrauding claims)

Civil Rights

Stroger v. Regional Transportation Authority, 201 Ill.2d 508 (Dispute involving Regional Transportation Authority Act)
Susan v. Romanian Orthodox Episcopate of America, IL App 120697 (1st Dist. 2012) (Dispute involving the First and Fourteenth amendments' authority)

Class Action & Mass Tort

Barber v. American Airlines; Gelb v. Air Con Refrigerating, 00 CH 1511, 326 Ill.App.3d 809 (1st Dist. 2001) (Ruling made on class certification motion)
Presided over and issued rulings in several Biometric Information Privacy Act (BIPA) cases and approved several settlements

Employment Law

Village of Posen v. Illinois FOP Labor Council, IL App 1333329 (1st Dist. 2014) (Termination dispute involving public employees.)
Village of Chicago Ridge v. Chicago Ridge Firefighters Pension Board of Trustees, IL App 152089 (1st Dist. 2016) (Dispute regarding retirement benefits)

Family Law

Silverstein v. Silverstein, 352 Ill.App.3d 12269 (1st Dist. 2004) (Marital dispute involving business valuation)
Mills v. Mills, IL App 102728-U (1st Dist. 2011) (Marital dispute involving length of time together)
In re Heroy, IL 120205 (1st Dist. 2017) (Dispute involving attorneys' fees)

Insurance

Crane v. Allianz Underwriters Ins. Co., IL App 180223 (1st Dist. 2020) (Complex litigation dispute regarding insurance coverage)
Illinois Tool Works, Inc. v. Ace Specialty Insurance Co., IL App 181945 (1st Dist. 2019) (Coverage dispute involving environmental contamination)
Pekin Ins. Co. v. AAA-1 Masonry and Tuckpointng, Inc., IL App 160200 (1st Dist. 2017) (Dispute between subcontractor and insurance company)
Markel Ins. Co. v. Energym Gymnastics, Inc., IL App 190092-U (1st Dist. 2019) (Insurance coverage case involving sexual misconduct)

Real Estate & Real Property

People's Bank of Arlington Heights v. Atlas, IL App 133775 (1st Dist. 2015) (Mortgage foreclosure dispute involving a commercial loan)
P. Morgan Chase Bank v. Talaganov, IL App 180578 (1st Dist. 2018) (Dispute over foreclosure petition)
Six Corners Same Day Surgery, et al. v. Maccionne, et al., 11 CH 18215 (Dispute involving a medical practice and building LLC)
Handelman v. Anderson Ill. Appellate Court, 1-01-2716 (2004) (Construction dispute involving violation of multiple restrictions)
Honors, Memberships, and Professional Activities
Memberships and Affiliations
President, Jewish Judges Association
Board Member, Decalogue Society of Lawyers
Past Member, Special Custody Committee, Illinois Supreme Court
Past Member, Security Committee, Illinois Supreme Court
Member, Associate Judge Selection Committee, Circuit Court of Cook County
Member, Executive Committee, Circuit Court of Cook County
Selected Awards and Honors
Gary Wild Memorial Award, North Suburban Bar Association, 2021
Advocate for Diversity, Diversity Scholarship Foundation, 2017
Seymour Simon Justice Award, Jewish Judges Association, 2011
Lifetime Achievement Award, Decalogue Society of Lawyers, 2008
Background and Education
Circuit Court of Cook County, Illinois, 1991–2022

Presiding Judge, Chancery Division, 2010–2022
Presiding Judge, Domestic Relations Division, 2000–2010

Office of the Illinois Attorney General, 1975–1991

Counsel to the Attorney General, 1988–1991
Chief, General Law Division, 1983–1988
Chief, Industrial Commission, 1982–1983
Assistant Illinois Attorney General, 1975–1982

Teacher, Chicago Board of Education, 1969–1974
J.D., cum laude, DePaul University College of Law, 1975
M.A. History, University of Illinois at Chicago Circle,1969
B.A., History (minor in Psychology), University of Illinois at Chicago Circle, 1967
Upcoming Events
Past Events
Disclaimer
This page is for general information purposes. JAMS makes no representations or warranties regarding its accuracy or completeness. Interested persons should conduct their own research regarding information on this website before deciding to use JAMS, including investigation and research of JAMS neutrals. See More
Search our global directory of mediators, arbitrators and ADR professionals.
FIND A NEUTRAL