JAMS New York Mediation Week 2014
Sponsored by: JAMS
October 15, 2014 | 6:30 - 7:30 PM, Reception to follow
Spotlight on JAMS Moderator: Hon. Ariel E. Belen, JAMS
The ABA Section of Dispute Resolution has designated the third week of October as the time to promote and celebrate peaceful conflict resolution practices worldwide.

JAMS New York is pleased to offer the following program to promote Mediation Week.
Best Practices in Employment Mediation
CLE: 1.5 Areas of Professional PracticeCredit

In this important program, a panel of employment mediation experts will provide powerful practice tools to advocates who are ready to better prepare, present and negotiate during a mediation session.

Topics to be discussed include:
Recognizing the Unique Dynamics of Employment Mediations
Employment Cases Ripe for Mediation – e.g., wrongful termination, sexual harassment, discrimination, retaliation, whistleblower, ADA matters
How to Prepare a Case for Mediation
The Mediation Session
Effective Negotiation
Using the Mediator to Your Best Advantage
Getting Beyond Impasse
What You Need to Consider if a Case Doesn't Settle
Moderator:
Hon. Ariel E. Belen, JAMS
Panelists:
Jyotin Hamid, Esq., Partner, Debevoise & Plimpton LLP
Douglas H. Wigdor, Esq., Partner, WIGDOR LLP
Jane H. Kauh, Vice President & Senior Legal Counsel, HSBC Securities (USA) Inc.
Karen Yau, Esq. Pro Bono EEOC Mediator
Location
JAMS New York Resolution Center
620 Eighth Ave., 34th Floor
New York, NY 10018
212.751.2700 Phone
212.751.4099 Fax
RSVP: Meredith Stockman at 212.607.2760 or mstockman@jamsadr.com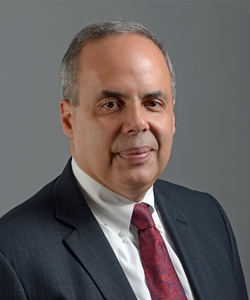 Administrative Law
Appellate
Business/Commercial
Construction
Employment
Entertainment and Sports
Estates/Probate/Trusts
Family Law
Franchise
Governmental Public Agency
Health Care
Insurance
International & Cross-Border
Personal Injury/Torts
Professional Liability
Real Property
Special Master/Discovery Referee