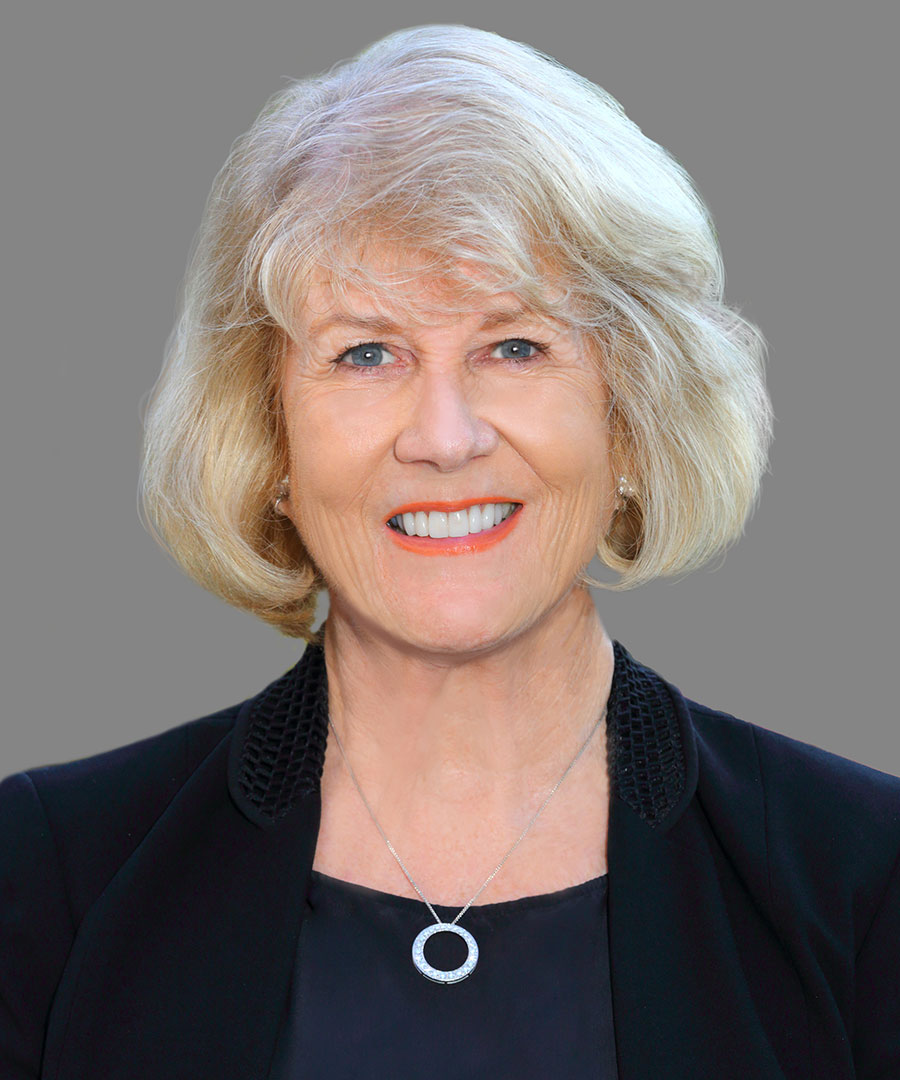 Hon. Judith M. Ryan (Ret.)
Contact Case Manager
Laura Aguilar
5 Park Plaza Suite 400
Irvine, CA 92614
T: 714-937-8256
F: 714-939-8710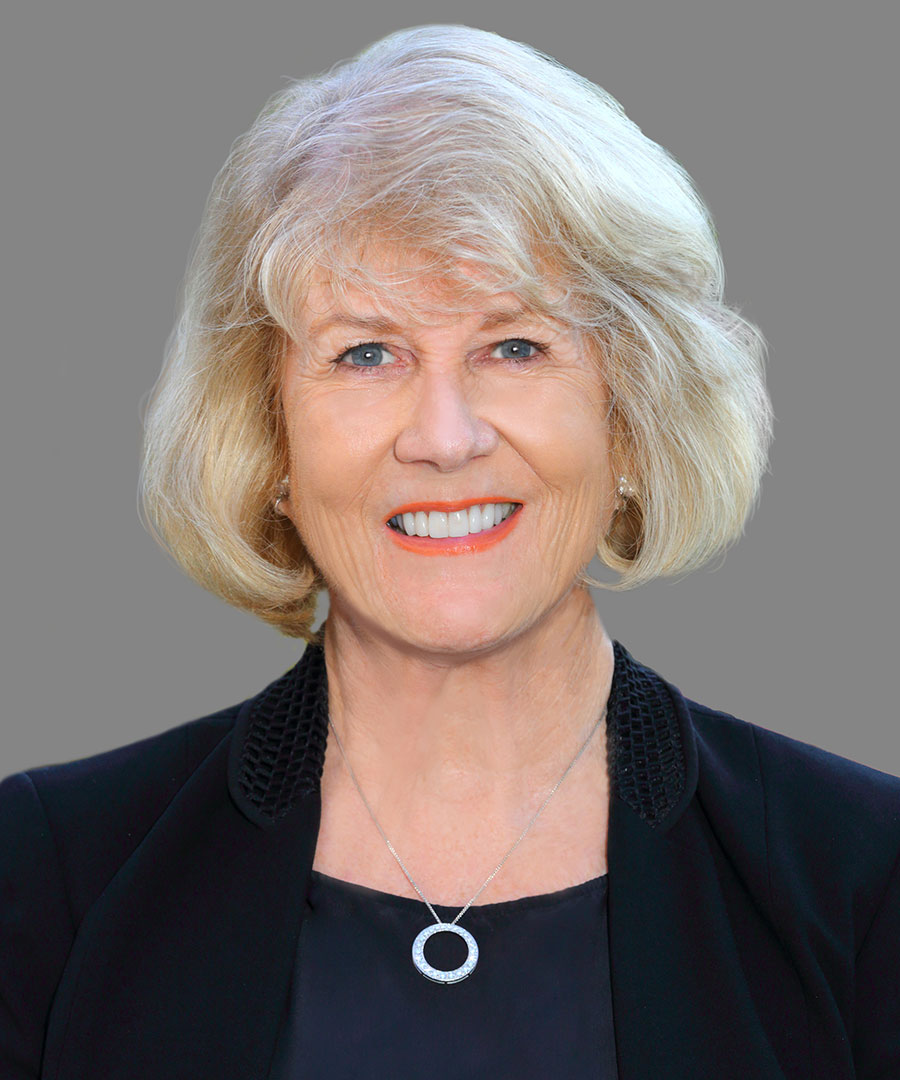 Hon. Judith M. Ryan (Ret.)
Contact Information
Laura Aguilar
5 Park Plaza Suite 400
Irvine, CA 92614
T: 714-937-8256
F: 714-939-8710
General Biography
Practice Areas
Business/Commercial
Construction Defect
Construction
Employment
Insurance
Real Property
Special Master/Discovery Referee
Honors, Memberships, and Professional Activities
Background and Education
Hon. Judith M. Ryan (Ret.)
is known for her keen ability to quickly grasp the strengths and weaknesses of a case and is highly effective in guiding parties toward settlement. Judge Ryan is universally described as being prepared, interprets the law and applies the facts in her arbitration hearings, and returns awards with a reasoned opinion in a timely fashion.
ADR Experience and Qualifications
Full time mediator/arbitrator since 1989 with extensive expertise in a wide variety of matters including business/commercial, construction (defect and coverage issues) and employment disputes
Referee in state court proceedings and Special Master in state and federal courts
Thirty-two years' experience resolving civil disputes as a lawyer, judge and arbitrator through trials, arbitrations, mediations and voluntary settlement conferences
During her distinguished career on the Orange County Superior Court, handled complex litigation, presided over more than 500 settlement conferences, served as Supervising Judge of the Law and Motion Dept. for two years and selected as one of four initial jurists for the expedited trial program
Handled all aspects of public entity civil liability law and negotiated/litigated employment matters during her tenure at the City of Santa Ana/Santa Ana Police Department
Responsible for all outside litigation nationwide as corporate counsel for Hunt Wesson, Foods, Inc., negotiated and drafted commercial contracts and investigated employment discrimination claims
Representative Matters
Employment

Arbitrated many cases involving employment compensation agreements including executive employment agreements in addition to discrimination cases by employees based on all statutory grounds including age, race, religion, sex, sexual harassment and sexual orientation

General Commercial

Broad range of complex civil cases involving issues of contract interpretation, buy-sell agreements (including appraisals of real property and businesses), unfair competition, and insurance coverage disputes

Partnership Disputes

Determined partnership disputes and dissolutions involving a variety of businesses including professional medical and legal partnership disputes which have required accountings

Product Development

Has arbitrated numerous product development disputes in a variety of technical industries including the cable industry and medical device development

Real Property

Real property matters have included large commercial landlord/tenant disputes, development agreements, construction disputes including defect and environmental issues and property appraisal issues
Honors, Memberships, and Professional Activities
Completed Virtual ADR training conducted by the JAMS Institute, the training arm of JAMS.


Recognized as a Top 30 California Neutral, Daily Journal, 2006
National Association of Women Business Owners "Remarkable Woman Award" for professional involvement and contribution to the community, 2006
Recognized as a Top 50 California Neutral, Daily Journal, 2003
Loyola Law School, Orange County Distinguished Alumna of the Year, 2003
The Robert "Sam" Barnes Award, Orange County Bar Foundation, 1998
Marcus Kaufman Jurisprudence Award, Anti-Defamation League, 1994
Franklin G. West Award, Orange County Bar Association, 1992
Woman of Achievement in Law Award, Orange County YWCA, 1989
Recipient of numerous Letters of Recognition and Appreciation from various Bar Association Sections and Community Organizations including:


California Peace Officers Association
Orange County Bar Association Business Litigation Section
Orange County Bar Association Corporate Counsel Section
Orange County Trial Lawyers
Women in Leadership (WIL)
Young President's Organization (YPO)
National Legal Secretaries Association

ADR Profiles
Background and Education
Full time Mediator and Arbitrator, 1989-present
Judge, Orange County Superior Court, 1982-1989
Judge, Orange County Municipal Court, 1981-1982
Attorney, Santa Ana Police Department, Santa Ana, CA, 1977-1981
Corporate Counsel, Hunt Wesson Foods, Inc., Fullerton, CA, 1974-1977
Private law practice, Torrance and Redondo Beach, CA, 1972-1974
Research Attorney, Los Angeles County Superior Court Appellate Department, 1971-1972
ADR training includes Advanced Mediation Training, Pepperdine Univ. School of Law, Inst. for Dispute Resolution (1994) and Certification for Int'l Arbitration, Int'l Center for Arbitration (1994)
J.D., Loyola University, 1970
B.A., University of Southern California, 1966
"What stands out is her ability to be fair to both sides and extremely pleasant. She's highly sought after and at the top of her game…"

-Prominent OC Attorney
Home Office
HOME OFFICE
Available to Travel
Disclaimer
This page is for general information purposes. JAMS makes no representations or warranties regarding its accuracy or completeness. Interested persons should conduct their own research regarding information on this website before deciding to use JAMS, including investigation and research of JAMS neutrals. See More
Search our global directory of mediators, arbitrators and ADR professionals.
FIND A NEUTRAL