Contact Case Manager
Judy Stephenson
8401 N. Central Expressway Suite 610
Dallas, TX 75225
T: 214-891-4523
F: 214-720-6010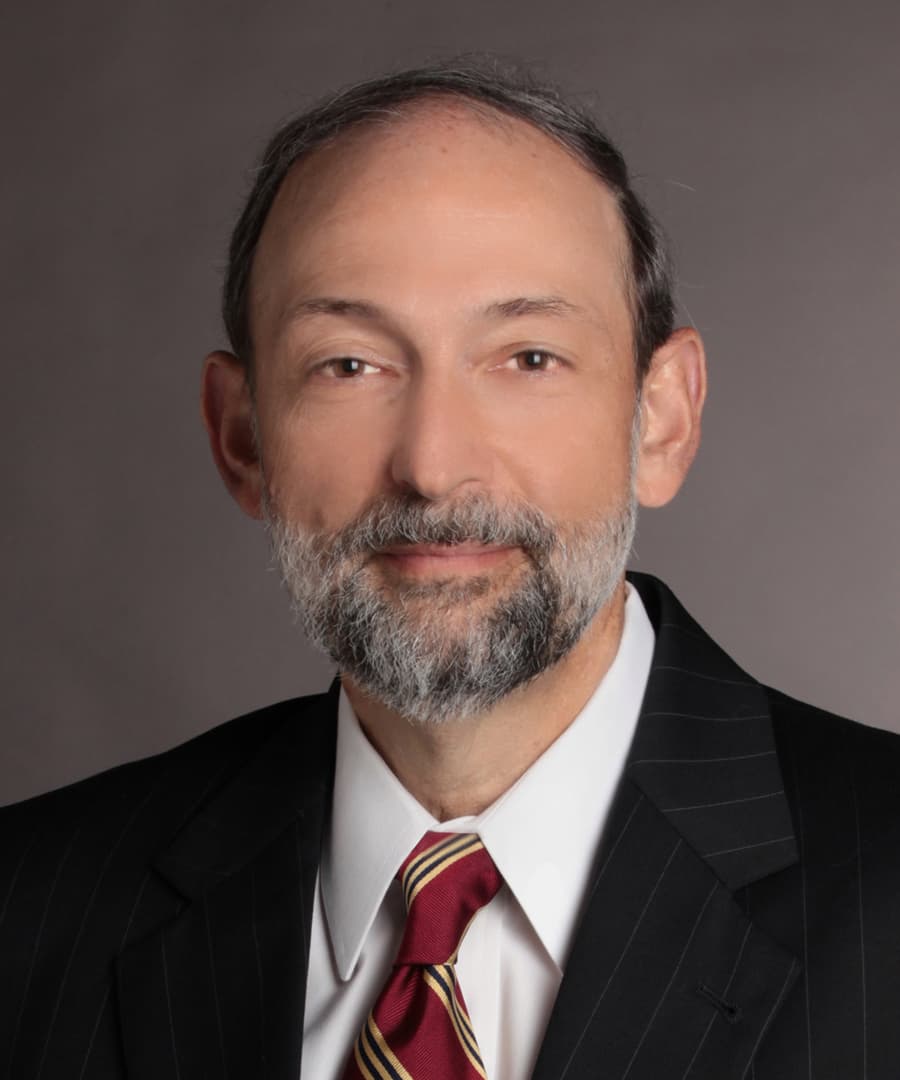 Hon. Jeff Kaplan (Ret.)
Contact Information
Judy Stephenson
8401 N. Central Expressway Suite 610
Dallas, TX 75225
T: 214-891-4523
F: 214-720-6010
General Biography
Practice Areas
Appellate
Business/Commercial
Civil Rights
Class Action/Mass Torts
Employment
Federal Judge
Insurance
Intellectual Property
Life Sciences
Personal Injury/Torts
Professional Liability
Special Master
Honors, Memberships, and Professional Activities
Background and Education
Hon. Jeff Kaplan (Ret.) joined JAMS after nearly 20 years of service as a federal and state court judge. During his 18 years as a federal magistrate judge for the Northern District of Texas, Judge Kaplan presided over more than 60 jury trials and authored more than 2,100 opinions and recommendations in a variety of civil cases, including intellectual property, class action, employment, personal injury, civil rights, insurance, and complex business disputes. He is highly respected for his integrity, impartiality, and ability to quickly grasp and analyze complicated legal issues.
Prior to his appointment to the federal bench, Judge Kaplan served as a state appellate judge, where he participated in more than 220 appeals and authored more than 80 opinions, and as a civil trial lawyer representing clients on both sides of the docket.
ADR Experience and Qualifications
Successfully mediated sexual abuse case brought by student against public school district
Settled multi-million-dollar federal antitrust action against manufacturer of industrial pumps used in petroleum and power industries
Conducted settlement conferences in civil rights, employment, and contract disputes
Representative Matters
Business/Commercial

$10 million civil RICO and fraud action brought by national insurance company against more than 60 chiropractors, telemarketers, and lawyers in five states
Breach of contract, breach of fiduciary duty, fraud, and negligent misrepresentation action brought by pet products company against distributor arising out of failed negotiations for recapitalization and financing
Settled lawsuit between church and religious denomination's governing body involving dispute over financial obligations outlined by parties' trust agreement
Trade secret dispute between former business partners involving right to use technology for virtual payment of health insurance claims

Civil Rights

Civil rights and wrongful death action brought against city involving fatal police shooting
First Amendment retaliation case brought against county and newly-elected sheriff by five former deputies
High-profile civil action brought by former school board trustee against local television station and reporter for alleged violations of federal and state wiretap laws
High-profile multi-million-dollar civil RICO and tort action brought by physician against anti-abortion activists and organizations over protest activities

Class Action/Mass Torts

Putative class action against owners and operators of dating service website
Securities fraud class action brought by shareholders of nationwide specialty retailer
Shareholder derivative action against directors of Fortune 500 company

Employment

Disability discrimination case brought by former regional sales manager of multinational corporation
High-profile sexual harassment and discrimination case brought by high-ranking female official in municipal fire department
Sex discrimination case brought by former assistant police chief of major city

Insurance

Coverage dispute arising out of multiple lawsuits against bus company brought by families of 40 passengers killed or injured in accident
Coverage dispute involving damage to recycling facility
Coverage dispute involving interpretation of pollution exclusion provision of commercial liability insurance policy

Intellectual Property

Patent and trademark infringement action involving glyconutritional dietary supplements
Patent infringement action brought against more than 40 defendants involving base design for blow-moulded plastic containers
Patent infringement action brought against pharmaceutical company involving multifocal intraocular lens device
Patent infringement action brought against telecommunications providers involving fiber optic information transmission system
Patent infringement action brought by national research university involving polymer-free liquid crystal display (LCD) technology
Patent infringement action involving PIN-less debit bill payment system
Trademark infringement action between owners of competing adult entertainment clubs
Trademark infringement action between two large hospitals over use of the name for a pediatric facility

Personal Injury/Torts

$5 million medical malpractice action brought by Army veteran against VA Hospital alleging failure to timely diagnose and treat perforated esophagus

Securities

Multi-million-dollar securities fraud action brought by Securities and Exchange Commission involving sale of nonexistent "prime bank" securities
Honors, Memberships, and Professional Activities
Completed Virtual ADR training conducted by the JAMS Institute, the training arm of JAMS.


Board Certified in Civil Trial Law (1987-present) and Civil Appellate Law (1993-present) by Texas Board of Legal Specialization
Judge of the Year, Dallas Chapter of American Board of Trial Advocates, 2007
Consistently received 90% approval rating in Dallas Bar Association Judicial Evaluation Poll
Board of Editors, Federal Courts Law Review, 2001-2007
Emeritus Member, William "Mac" Taylor Inn of Court (President, 2002-2004)
Master, Barbara M.G. Lynn Inn of Court (Intellectual Property)
Dallas Bar Association (Board of Directors, 2004)
Life Fellow, Texas Bar Foundation
Federal Magistrate Judges Association
Federal Bar Association
State Bar of Texas, District 6A Grievance Committee, 1993-1994
District 6A Nominating Committee, Texas Bar Foundation
Background and Education
U.S. Magistrate Judge, Northern District of Texas, 1994-2012
Justice, Fifth District Court of Appeals, Dallas, Texas, 1991-1992
Attorney, Private Practice, 1982-1991 and 1993-1994
Briefing Attorney, Fifth District Court of Appeals, Dallas, Texas, 1981-1982
J.D., Southern Methodist University, 1981
B.A., cum laude, Vanderbilt University, 1978
"Judge Kaplan was an excellent mediator. Very intuitive, in full command of the process, and able to politely steer the parties and counsel to a reasonable resolution."
Home Office
HOME OFFICE
Available to Travel
Disclaimer
This page is for general information purposes. JAMS makes no representations or warranties regarding its accuracy or completeness. Interested persons should conduct their own research regarding information on this website before deciding to use JAMS, including investigation and research of JAMS neutrals. See More
Search our global directory of mediators, arbitrators and ADR professionals.
FIND A NEUTRAL