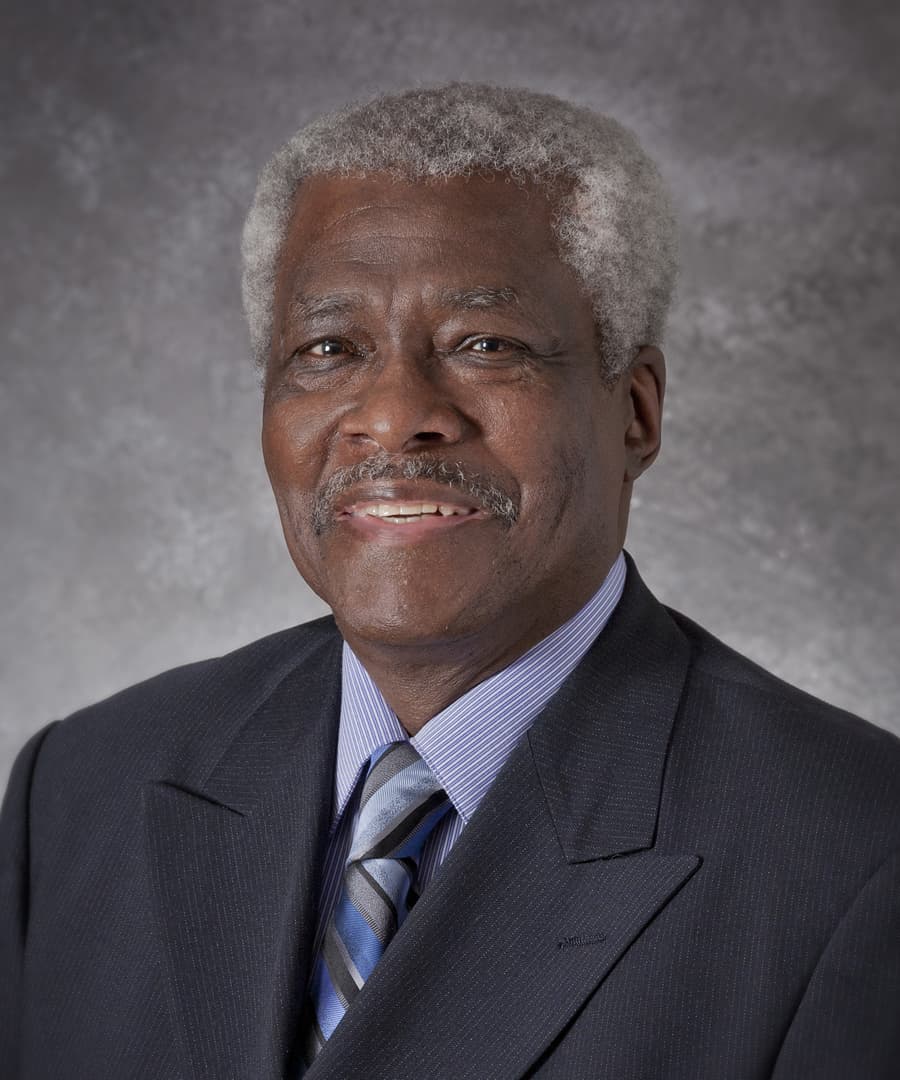 Hon. Arlander Keys (Ret.)
Hon. Arlander Keys (Ret.)
General Biography
Practice Areas
Banking
Business/Commercial
Civil Rights
Class Action
Employment
Federal Judge
Insurance Coverage
Intellectual Property
Personal Injury/Torts
Professional Liability
Securities
Honors, Memberships, and Professional Activities
Background and Education
Hon. Arlander Keys (Ret.), joins JAMS after nearly two decades of distinguished service as a United States Magistrate Judge for the Northern District of Illinois. During his time on the bench, Judge Keys presided over thousands of civil and criminal matters in both the pretrial and trial stages of litigation. In civil matters, his focus was on the supervision of pretrial discovery, including ruling on motions to compel and motions to quash, and conducting settlement conferences in cases referred to him by district judges for settlement negotiations.
As a labor lawyer with the National Labor Relations Board and, later, as Regional Counsel for the Federal Labor Relations Authority, the Judge's primary focus was on settling cases. Judge Keys is widely known for his persistence in and ability to bring parties together in a constructive dialogue. In this regard, he has conducted over 2,000 settlement conferences in nearly every area of law.
ADR Experience and Qualifications

Significant mediation experience in the labor and employment arena, in both individual and class contexts, involving allegations of discrimination based on race, sex, religion, age, national origin, disability, hostile working environment, and sexual harassment
Mediation of hundreds of cases involving state and federal consumer protection laws with a special expertise in class action matters, including matters brought under the:

Fair and Accurate Credit Transactions Act (FACTA)
Federal Truth in Lending Act (TILA)
Fair Debt Collection Practices Act (FDCPA)
Fair Credit Reporting Act (FCRA)
Telephone Consumer Protection Act (TCPA)

Extensive experience in mediation of personal injuries and other torts, defamation, intellectual property, business/commercial disputes, securities violations, and anti-trust issues
Representative Matters
Banking

Mediated and settled hundreds of matters in the banking and financial services contexts, including FDIC bank takeovers (including D&O liability and contribution issues), mortgage foreclosure, real estate transactions, and sub-prime lending

Civil Rights

Mediated and settled hundreds of cases alleging false arrest, excessive force, malicious prosecution, wrongful death and wrongful conviction against the City of Chicago, Cook County, Cook County Jail, and surrounding suburban villages, as well as the Illinois State Polic

Employment

Mediated ADA claim involving legacy airline carrier and alleged failure to accommodate by requiring employees returning to work after disability leave to compete with other employees for vacant positions for which they were qualified and which they needed in order to accommodate their disability and continue working; Mediated and settled hundreds of single plaintiff and multiple plaintiff discrimination cases and numerous class action cases running into the tens of millions of dollars. Particular expertise in Fair Labor Standards Act (FLSA) and Employee Retirement Income Security Act (ERISA) matters, as well as employment contract enforcement including covenants not to compete. Extensive expertise in adjudicating cases brought under Section 301 of the Labor Management Relations Act (Taft-Hartley Act)

Insurance Coverage

Mediated and settled many cases involving whether insurance companies properly denied (or decreased) coverage for particular losses, including numerous ERISA cases involving individual and group insurance policies. Skilled in the insurance and reinsurance coverage markets

Intellectual Property

Mediated and settled matter involving multiple design trademark infringement claims between competitive manufacturers of automobile accessories; Mediated matter arising out of design trademark infringement claim involving global tennis shoe manufacturers; Supervised discovery in, tried and/or settled thousands of cases in the patent, trademark, and copyright arenas, including involvement in many Markman hearings

Personal Injury/Torts

Settlement of multi-million dollar case brought under the FTCA alleging medical negligence in delivery performed by caesarian section and resulting permanent physical and mental impairments; Mediated and settled multi-million dollar claim of alleged excessive force filed against City, Police Department and six individual officers involving death of an individual who had resisted arrest; Mediated and settled many personal injury cases arising under state law and federal statues (Federal Tort Claims Act and the Jones Act). The state law claims ranged from automobile accidents, slip and fall, premises liability and product liability, and wrongful death, while the federal claims generally involved claims under the Federal Employees Liability Act (FELA), the Federal Tort Claims Act (FTCA), and the Jones Act

Professional Liability

Extensive experience in resolving fee disputes between attorneys and clients. Adjudicated, mediated, and settled numerous legal malpractice and medical malpractice cases

Securities

Adjudicated, mediated, and settled numerous cases involving fraud and misrepresentation and shareholders derivative actions
Honors, Memberships, and Professional Activities
Completed Virtual ADR training conducted by the JAMS Institute, the training arm of JAMS.


Namesake, Hon. Arlander Keys Scholarship, Richard Linn American Inn of Court (Scholarship dedicated to fostering the principles of professionalism, ethics and civility in the practice of intellectual property law open to applicants enrolled in a Juris Doctorate program at an ABA-accredited Historically Black College and University (HBCU) law school in the United States.), 2021-Present
Appointed by the Chief Judge of the United States District for the Northern District of Illinois to the 11-member Racial Justice Diversity Committee for the Northern District of Illinois, which is charged with independently reviewing and making recommendations on any procedures or practices that might be helpful in aiding the Court in addressing racial disparities and evaluating methods that may help overcome any barriers to achieving the goal of equal justice for all. This includes, but is not limited to, obtaining data and studying diversity at all staffing levels of the district court, as well as the general bar, trial bar, court monitors, special masters and receivers, CJA panels and lawyers who serve as lead and liaison counsel in MDL proceedings, 2020-Present
Appointed by the Chief Judge of the United States District Court for the Northern District of Illinois as Chair of the 13-member Magistrate Judge Merit Selection Panel to screen hundreds of applicants for vacant Magistrate Judge positions and to make recommendations to the full Court for appointments to the Court. Also to consider and make recommendations to the Court for reappointments of Magistrate Judges after serving their 8-year terms, 2019-Present
Selected by Illinois United States Senators Richard Durbin and Mark Kirk to serve on 5-person committee to screen applicants and make recommendations to the Senators of candidates for the position of United States Marshal for the Northern District of Illinois
Selected jointly by the City of Chicago and the American Civil Liberties Union (ACLU) to serve as independent consultant (monitor) in overseeing compliance by the Chicago Police Department with the terms of a voluntary settlement agreement regarding the City of Chicago's stop and frisk policy, which settlement agreement avoided a federal lawsuit
Annual participation in Chicago Public Schools primary and secondary educational programs related to Pathways to the Bench, a personal narrative about my rise from the cotton fields of Mississippi during the Jim Crow era to the federal bench
Member, American Bar Association
Member and First Vice President (2002-2003) and President (2003-2004), Federal Bar Association, Chicago Chapter
Member, Cook County Bar Association
Member, Illinois Judicial Council
Member and First Co-Vice President (2000-2012) and Member, Judicial Advisory Committee (2012-present), Just the Beginning Foundation
Liaison for the United States District Court, Seventh Circuit Bar Association
Advisory Committee Member, Study of the Rules of Practice and Internal Operating Procedures of District Bankruptcy Courts

ADR Profiles
"Arlander Keys," 2018 ADR Champions, The National Law Journal, June, 2018
Background and Education
United States Magistrate Judge, United States District Court for the Northern District of Illinois, Eastern Division, 1995-2014
Honorary Doctor of Laws, The John Marshall Law School, 2004
Presiding Magistrate Judge, United States District Court for the Northern District of Illinois, Eastern Division, 1998-2003
Adjunct Professor of Administrative Law, John Marshall Law School, 1998-2004
Administrative Law Judge, Office of Hearings and Appeals, Social Security Administration, Department of Health and Human Services, 1986-1995 (Chief Administrative Law Judge, 1988-1995)
Regional Counsel, Federal Labor Relations Authority, Chicago Region, 1980-1986
Trial Attorney/Trial Expert, National Labor Relations Board, Chicago, 1975-1980
J.D., DePaul University College of Law, 1975
B.A., in Political Science, DePaul University, 1972
Vietnam Veteran, United States Marine Corps, 1963-1967
Home Office
HOME OFFICE
Available to Travel
Disclaimer
This page is for general information purposes. JAMS makes no representations or warranties regarding its accuracy or completeness. Interested persons should conduct their own research regarding information on this website before deciding to use JAMS, including investigation and research of JAMS neutrals. See More
Search our global directory of mediators, arbitrators and ADR professionals.
FIND A NEUTRAL