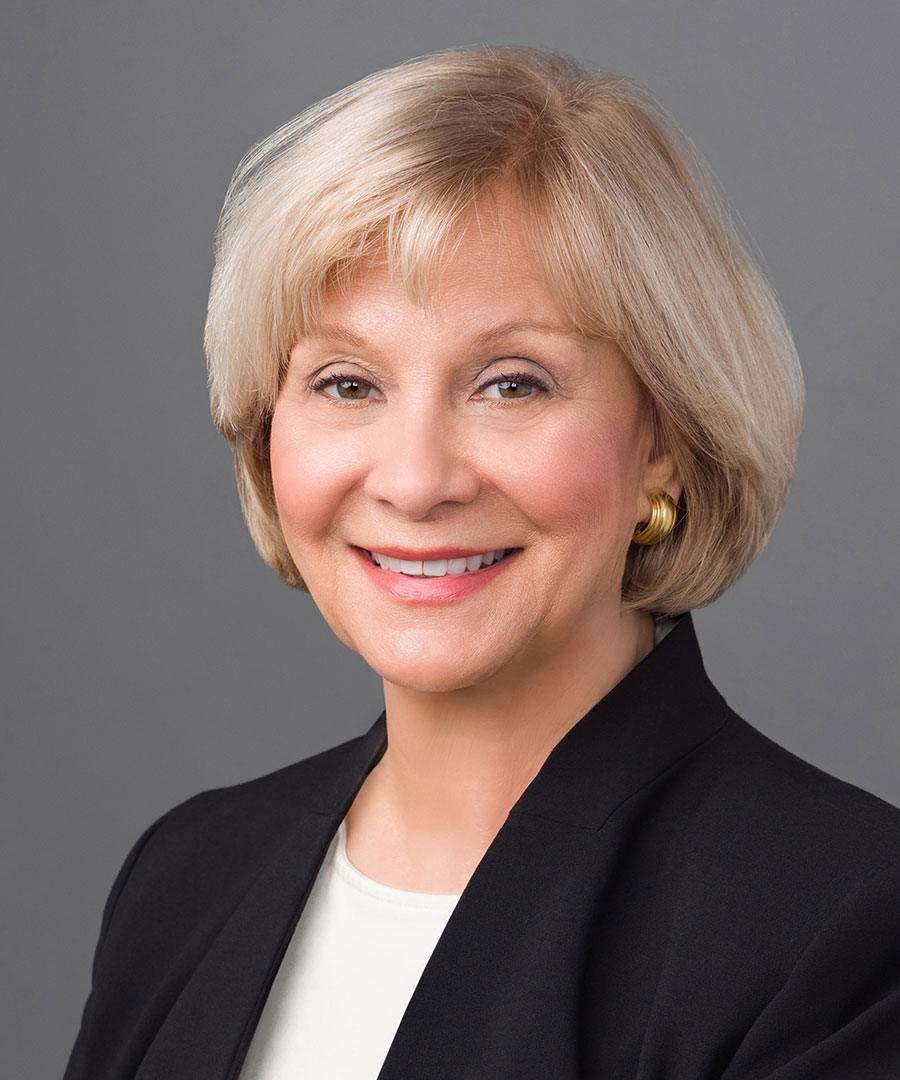 Contact Case Manager
Debbie Holloman
7160 Rafael Rivera Way Suite #400
Las Vegas, NV 89113
T: 702-835-7804
F: 702-437-5267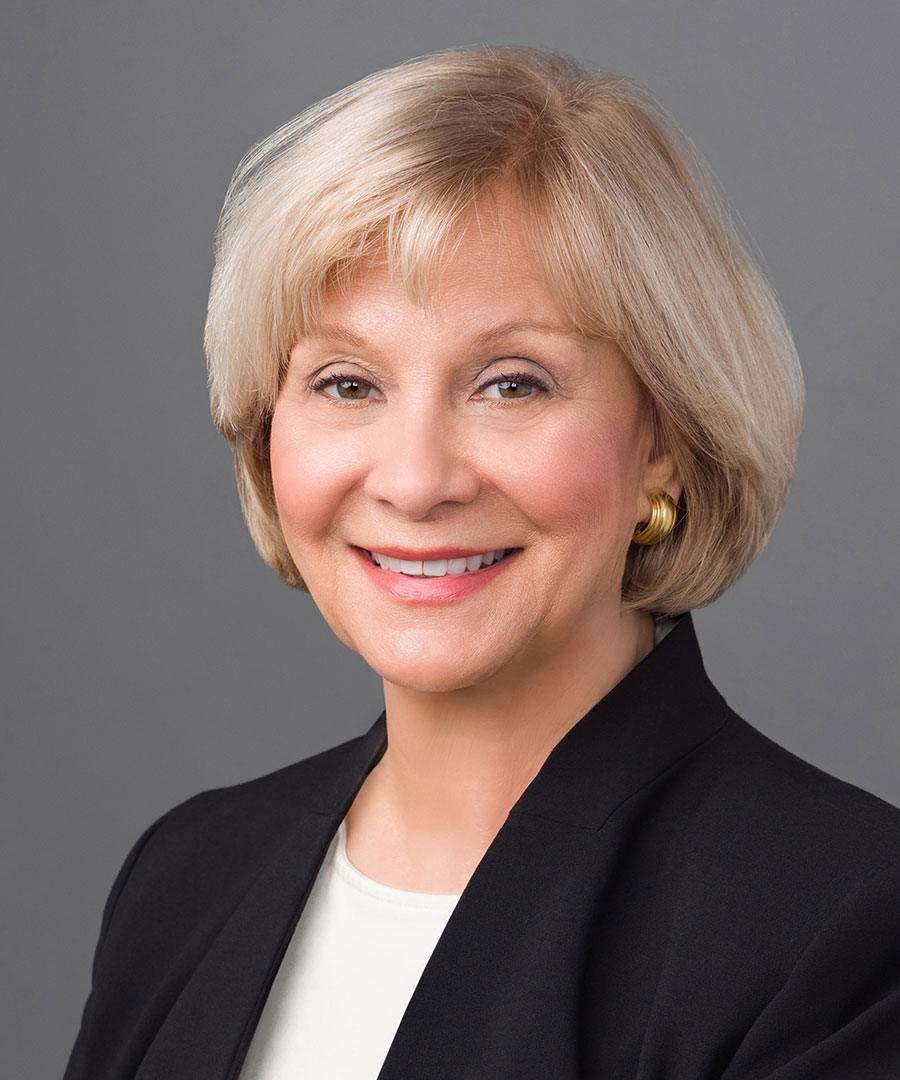 Eleissa C. Lavelle, Esq.
Contact Information
Debbie Holloman
7160 Rafael Rivera Way Suite #400
Las Vegas, NV 89113
T: 702-835-7804
F: 702-437-5267
General Biography
Practice Areas
Business/Commercial
Construction Defect
Construction
Engineering and Construction
Estates/Probate/Trusts
Higher Education & Title IX
Personal Injury/Torts
Professional Liability
Real Property
Surety
Honors, Memberships, and Professional Activities
Background and Education
Eleissa C. Lavelle, Esq. mediates and arbitrates nationwide in complex and high-conflict disputes including construction, real estate, surety, title insurance, business management and dissolution, professional liability, estate and trust administration, and personal injury matters. Ms. Lavelle has served as a neutral for more than 15 years. Ms. Lavelle enjoyed a diverse private practice in national, regional and Nevada law firms for more than 30 years before joining JAMS in 2012.
Ms. Lavelle brings a calm and common-sense approach to every dispute. She is recognized for her persistence, creativity, knowledge and experience in managing complicated cases and contentious disputing parties in mediation and arbitration.
Ms. Lavelle is an adjunct professor of law at William S. Boyd School of Law. She holds an LL.M. Degree in Dispute Resolution (Straus Institute, Pepperdine University School of Law) and was selected as a Fellow of the Chartered Institute of Arbitrators.
Representative Matters
Business/Commercial

Mediated disputes concerning dissolution of many closely held businesses, including professional practices, construction companies and family businesses
Mediated dispute involving allegations of securities fraud
Arbitrated and mediated numerous disputes involving allegations of fraud, breach of fiduciary duty and mismanagement of publicly traded and privately held entities
Mediated and arbitrated consumer disputes involving credit card companies and banks
Arbitrated and mediated numerous disputes involving breach of contract and default on promissory notes and other agreements in the sale of closely held businesses
Arbitrated numerous disputes arising from breach of contract involving casino equipment, software contracts

Construction

Arbitrated dispute between a public college system, contractor and surety involving alleged delay, disruption, and defective construction
Arbitrated disputes between public golf course owner and developer involving alleged defective design and construction
Mediated disputes involving alleged defective construction of residential developments and individual custom homes, including alleged hazardous waste, insurance coverage disputes and involvement of public entities
Arbitrated and mediated disputes among sureties, contractors and public owners involving payment and performance bonds
Mediated construction disputes between subcontractor and general contractor involving non-conforming materials incorporated in a water treatment
Mediated design and defective construction disputes among subcontractors in connection with a federal project involving repair of water tanks on a military facility

Education and Civil Rights Cases

As General Counsel for the Clark County, Nevada School District, mediated and conducted conflict management between and among disputing parents, administrators, employees and trustees
Mediated disputes involving public and private educational institutions
Mediated civil rights disputes involving personal injury, excessive use of force and other Civil Rights claims

Estates/Probate/Trusts

Served as Trustee of trusts involving sale of business, real property, insurance and competing interests among beneficiaries
Mediated disputes alleging improper management of trust estate and breach of fiduciary duty by trustee
Mediated disputes involving beneficiaries of multiple competing trusts
Mediated dispute between family members involving management of a family business
Mediated dispute between disabled mother and paternal grandmother seeking guardianship of minor children

Insurance

Neutral evaluation of claims between Hurricane Sandy victims and FEMA
Mediated claims involving OCIP policies in commercial construction disputes
Mediated coverage issues arising from claims against general contractor for negligent construction
Mediated coverage disputes in cases alleging professional malpractice
Mediated coverage issues in construction defect disputes involving residential developments
Mediated coverage issues in cases alleging officer and director malfeasance

Personal Injury/Torts

Mediated numerous personal injury and wrongful death cases arising from automobile and ATV accidents
Mediated multiple premises liability claims involving the design and maintenance of retail commercial spaces including but not limited to hotels and grocery stores
Mediated several claims involving the design, maintenance, striping and signage of parking lots
Mediated wrongful death case involving alleged negligent design of freeway bypass and signage

Professional Liability

Mediated disputes involving skilled nursing facilities
Mediated disputes involving alleged medical malpractice
Mediated disputes involving alleged dental malpractice
Mediated disputes involving alleged attorney malpractice
Mediated disputes involving alleged malpractice by landscape architects

Real Property

Mediated disputes concerning a master lease between a publicly traded company and its lenders involving multiple properties throughout the country
Mediated numerous title insurance disputes
Mediated and arbitrated cases alleging abandonment of leasehold by anchor tenants in shopping centers
Mediated dispute involving tenant improvements in a warehouse/office complex
Mediated multiple inter-related disputes involving complex, mixed-use development (hotel, residential, time-share, commercial uses) and between developer, master community association and sub-associations
Mediated and arbitrated numerous community association disputes involving federal and state statutory regulations and governing documents
Mediated numerous disputes involving leasing and sale of commercial and residential properties between owners, tenants, buyers and brokers
Mediated work-out agreements between lenders, borrowers and guarantors involving distressed commercial and residential properties
Honors, Memberships, and Professional Activities
Completed Virtual ADR training conducted by the JAMS Institute, the training arm of JAMS.


Recognized as a "Best Lawyer in America," The Best Lawyers in America, 2024
Recognized as a "Best Lawyer in Construction Law" The Best Lawyers in America, 2023
Recognized as a "Best Lawyer," The Best Lawyers in America, 2020-2023
Recognized as a "Super Lawyer," Mountain States Super Lawyers
Adjunct Faculty — Boyd School of Law, University of Nevada, Las Vegas

Real Estate Finance
Negotiation

Fellow, Chartered Institute of Arbitrators
Nevada Supreme Court Settlement Judge
Faculty, National Institute of Trial Advocacy Seminars, Las Vegas, Nevada (Taking and Defending Depositions)
U.S. District Court for Nevada's Section 1983 Inmate Early Mediation Program Mediator Panel
Former General Counsel, Clark County School District
Former Member and Chairman, Clark County School District Bond Oversight Committee
Member

State Bar of Nevada
Utah State Bar
Recent Publications
"Timing Is Everything: Balance Risk and Opportunity to Decide When to Mediate," and "Timing Is Everything: When is hte Best Time to Mediate," JAMS Global Construction Solutions, Spring 2014
"Payment and Lien Statutes Are Potential Landmines," Modern Contract Solutions, 2010
"Negotiation in the Red Zone: Excelling When It's Critical," JAMS Global Construction Solutions, Winter 2017
Speaking Engagements
State Bar of Nevada - April 29, 2021 - Nuts and Bolts of Negotiation
Pima County, Arizona, Bar Association - Zoom Mediations, Arbitrations and Hearings, 2020
Southern Nevada Association of Women Attorneys - Advanced Mediation Strategies, 2017
JAMS Global Engineering and Construction Group Biennial Conference, February 22, 2018 - Facilitative and Evaluative Styles and Strategies in Mediating Construction Disputes
Fidelity National Law Group, October 17, 2017 - Persuasive Pre-Trial Advocacy in Litigation
STRATEGIC MOTION PRACTICE THROUGHOUT LITIGATION: The When, Why and How of Pleading Wars, Discovery Wars, Sanctions and all Sorts of Motions (Panel)
HOW TO MAKE THE MOST OF MEDIATION: Six Things to Consider in the Process (Panel)
State Bar of Nevada, October 6, 2017 - Negotiation Skills
State Bar of Nevada, December 7, 2016 - Ethics in Negotiation and Settlement
"Mediation Advocacy," Nevada State Bar Young Lawyers (panel discussion), 2015
"Effective Use of Experts in Arbitration," State Bar of Nevada Annual Meeting, 2014
"Arbitration Clauses for Commercial Transactions and Disputes," Association of Corporate Counsel, 2014
"Ethical Aspects of Building an Arbitration Practice," American Bar Association Webinar, 2013
"Exploring the Pros and Cons of Mediation," Association of Corporate Counsel (panel discussion), July 2013
"Legislative Update: Common Interest Community Operation, Management and Dispute Resolution," State Bar of Nevada Webinar, 2013
Settlement Conference Training, Clark County District Court Judges, 2013
"Strategies to Streamline Your Arbitration," Southern Nevada Association of Women Attorneys, 2013
"Strategies for Managing Disputes and Claims Without Litigation," Construction Management Association of America, South Nevada Chapter, 2012
Presentations on effective strategies for mediation and arbitration to various private law firms in Nevada and Utah
Background and Education
General Counsel, Clark County School District, Present
L.L.M. Degree in Dispute Resolution, Straus Institute at Pepperdine University School of Law
J.D. and B.A., University of Utah

Phi Beta Kappa and Phi Kappa Phi

Partner, Duane Morris LLP
Partner, Watt, Tieder, Hoffar & Fitzgerald LLP
Shareholder, Lavelle & Associates, PC
State Bar of Nevada's First Bar Counsel
"In mediation and arbitration, Eleissa is "conscientious, relentless, well prepared."

- Prominent Las Vegas attorney
"[Ms. Lavelle] performed phenomenally and made me look like a hero to my office and my client. I remain very grateful for her attention and service in this matter and prior matters."
"Ms. Lavelle had a great understanding of the issues and her background in real estate matters was quite helpful."
"[Ms. Lavelle] balanced the table extremely well."
"[Ms. Lavelle's] bluntness backed by her experience was very effective for all sides."
"Mediator Lavelle listened to my concerns prior to the mediation…and prepared herself for the case issues that arose at the mediation hearing."
"Her ability to present strengths and weaknesses of case and to be persistent" made a decisive difference in the outcome."
"Lisa Lavelle, if there were more of you, a lot could be accomplished."
"Quick and was insightful."
"Ms. Lavelle did a fantastic job. The parties were far apart and at a perceived impasse. Twice she went back and brought the parties closer until the deal was closed. An all-around pleasurable experience."
"Ms. Lavelle was one of the best mediators I have ever worked with. She worked extremely hard over 6.5 hours to get it globally settled in a difficult case. Could not have been more satisfied."
"[Ms. Lavelle] was very patient, tireless in her efforts and her commitment to the process was obvious. Before the mediation began my expectation was no settlement agreement would be reached. Ms. Lavelle is an exceptional mediator."
Home Office
HOME OFFICE
Available to Travel
Disclaimer
This page is for general information purposes. JAMS makes no representations or warranties regarding its accuracy or completeness. Interested persons should conduct their own research regarding information on this website before deciding to use JAMS, including investigation and research of JAMS neutrals. See More
Search our global directory of mediators, arbitrators and ADR professionals.
FIND A NEUTRAL