Contact Case Manager
Jacquelynne Garcia
160 W. Santa Clara St. Suite 1600
San Jose, CA 95113
T: 408-346-0735
F: 408-295-5267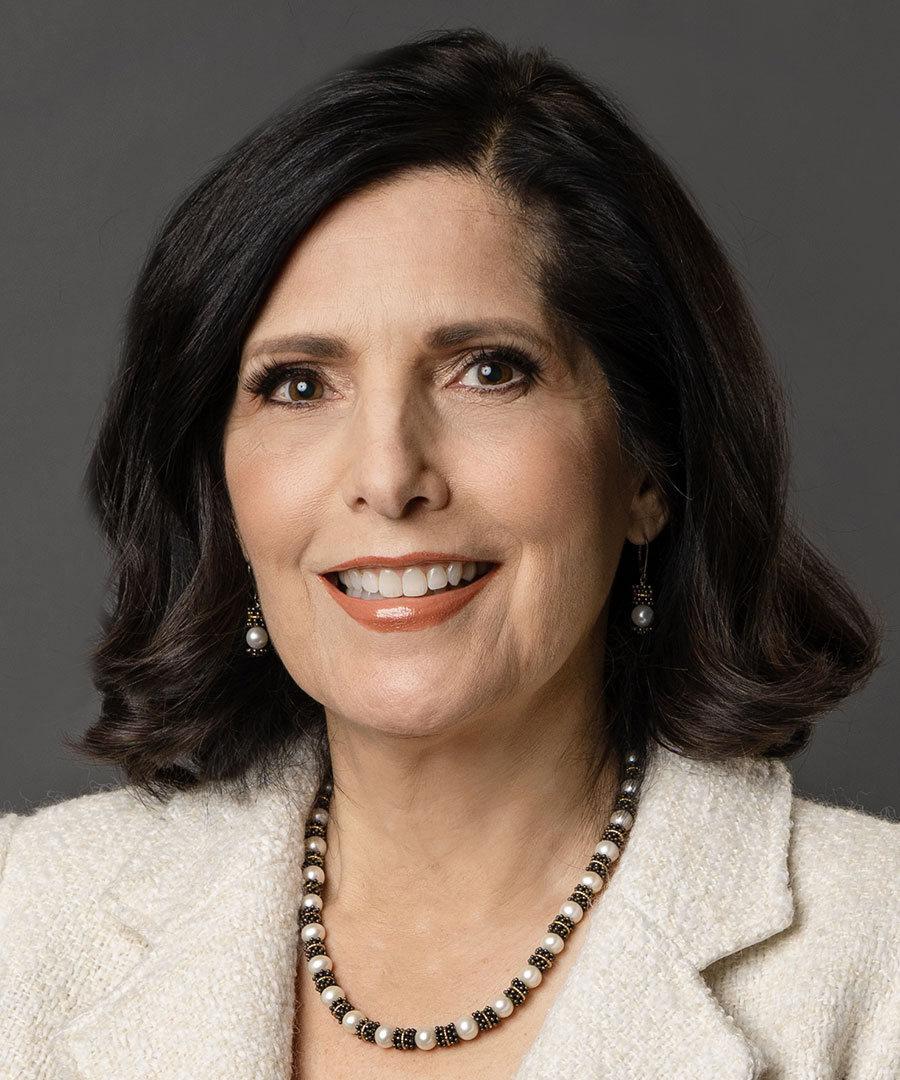 Tamara Lopez, Esq.
Contact Information
Jacquelynne Garcia
160 W. Santa Clara St. Suite 1600
San Jose, CA 95113
T: 408-346-0735
F: 408-295-5267
General Biography
Practice Areas
Business/Commercial
Employment
Estates/Probate/Trusts
Family Law
Governmental/Public Agency
Personal Injury/Torts
Real Property
Honors, Memberships, and Professional Activities
Background and Education
Tamara Lopez, Esq. joins JAMS as a full-time neutral after a seasoned career as an independent mediator and government litigator. She has handled matters involving probate litigation and appeals, conservatorships, trusts, decedent estates, financial elder abuse, personnel, ADA compliance, juvenile dependency and appeals, public health, Public Records Act, school districts, general government, real property, and contract law.
As a neutral, Ms. Lopez utilizes her breadth of legal experience along with personal traits that have made her so successful—intelligence, sound judgment, practicality, diligence, and persuasiveness. Her ability to communicate on a sophisticated level, both intellectually and emotionally, aids counsel and parties in resolving their disputes.
Ms. Lopez brings to her practice a wealth of substantive knowledge. She served in the Office of the County Counsel, Town of Los Gatos, Santa Clara County Water District for over 20 years, handling a broad range of land use and water disputes, including water rights, water use, eminent domain, and relocation. Ms. Lopez most recently provided legal and litigation services for the Department of Health and Human Services Agency, including Adult Protective Services (Financial Abuse Specialist Team "FAST") and the Public Administrator Guardian for probate conservatorship matters. Her other assignments included legal counsel to the Personnel Department, Risk Management, the Public Health Department, the Office of the Sheriff, the Department of Family and Children Services, the Medical Examiner's Office, and school districts.


ADR Experience and Qualifications
Three years of experience as a mediator handling probate, injury, family law, and employment disputes
Court mediator for the Santa Clara County Superior Court and for the Center for Civic Mediation in Los Angeles
Santa Clara County Superior Court "Judge Pro Tem" and court appointed arbitrator
Mediation coach/trainer for the Center for Civic Mediation and Pepperdine Law School
Presented mediation programs for the Professional Fiduciary Association of California, the California Association of County Counsels, and the Los Angeles Bar Association
Representative Matters
Elder Abuse

Multi party trust disputes over elder physical and financial abuse, undue influence, breach of fiduciary duties, conversion, fraud, and distribution issues with blended families and subsequent spouses
Survival actions by family against nursing home regarding allegations of physical abuse and neglect leading to emotional distress and death, misrepresentations by nursing home on nature and quality of goods and services and standard of care failures
Elder financial abuse disputes regarding elders in sale of real property (against agents and brokers and buyer), breach of contract in home improvements, and fraudulent practices of lending institutions

Employment

Mediated cases regarding sexual harassment, hostile work environment, and violation of civil rights in the workplace
Wrongful termination and hiring in age discrimination matter in actions against large union in Southern California
Resolved matter brought by whistleblower in retaliation case regarding demotion and wrongful termination

Estates/Probate/Trusts

Contested conservatorship disputes over physical and financial abuse, capacity, placement, care management, medical care and treatment and end of life decision making issues
Contested accountings by private and professional fiduciaries relating to breach of fiduciary duties, conversion, and fraud
Limited conservatorships (disabled young adults) involving parental disputes over complex behavioral treatment plans, medications, medical treatment, placement, and financial planning within parameters of Special Needs Trust
Multi party trust disputes over elder physical and financial abuse, undue influence, breach of fiduciary duties, conversion, fraud, and distribution issues with blended families and subsequent spouses
Decedent estates with disputes regarding administration, sales/values of real and personal property, rights to pension benefits and distribution, and heirship claims

Family Law

Resolved claims regarding division of real and property brought by unmarried partners
Mediated family disputes involving physical and legal custody, visitation and care, and medical treatment responsibilities

Real Property

Mediated to settlement landlord/tenant disputes involving residential and commercial leases, defaults, termination of tenancy with ADA violation allegations and multi party case alleging constructive eviction on habitability
Resolved complex commercial real estate sale after years of litigation between agent and large family owned trucking company
Breach of contract, fraud, failure to disclose, habitability dispute in sale of real property
Mediated multi tenant dispute with large housing consortium asserting habitability issues in applications of pest control products on multiple properties
Mediated to settlement driveway easement dispute (pending temporary restraining orders in place) between property owners and additional claims regarding privacy violations with use of video devices
Honors, Memberships, and Professional Activities
Completed Virtual ADR training conducted by the JAMS Institute, the training arm of JAMS.


Statewide Deputy County Counsel Recognition Award, 2000, 2012
Co-writer AB 1288, testified before the California Judiciary Committee providing technical counsel on the proposed legislation
Silicon Valley Bar Association, Board of Trustees, 2012, 2016
Santa Clara County Probate Mediation Task Force, 2012
Santa Clara Bar Association:

Board of Trustees, 1999-2003, 2008
Executive Committee, 2001
Women Lawyers Committee

President, 1999
Member, 1995-2011

Minority Access Committee

Chair, 1998
Member, 1994-2004

Judiciary Committee, 2003-2008
Judiciary Budget Task Force, 2004
Chair, Estate Planning and Trust Committee, 2001
Conference of Delegates, 1997, 1998
Long Range Planning Committee, 1998, 1999
Bench Bar Media Police Committee, 1997-present

President's Blue Ribbon Commission on Diversity in the Legal Profession in Silicon Valley, 2006
Brigham Young University, Board of Visitors, 1999-2000
Santa Clara County Medical Association's Bioethics Task Force on Medical Decision Making, 2000
ADR Profiles
Background and Education
Private Practice/Mediator, Tamara Lopez Law, 2013-2016
Santa Clara County City Attorney's Office, 1993-2013
J.D., Brigham Young University, 1987
B.A., California State University, Northridge, 1984
Home Office
HOME OFFICE
Silicon Valley, California
160 W. Santa Clara St., Suite 1600, San Jose, 95113 CA
View Location Details
Available to Travel
Disclaimer
This page is for general information purposes. JAMS makes no representations or warranties regarding its accuracy or completeness. Interested persons should conduct their own research regarding information on this website before deciding to use JAMS, including investigation and research of JAMS neutrals. See More
Search our global directory of mediators, arbitrators and ADR professionals.
FIND A NEUTRAL