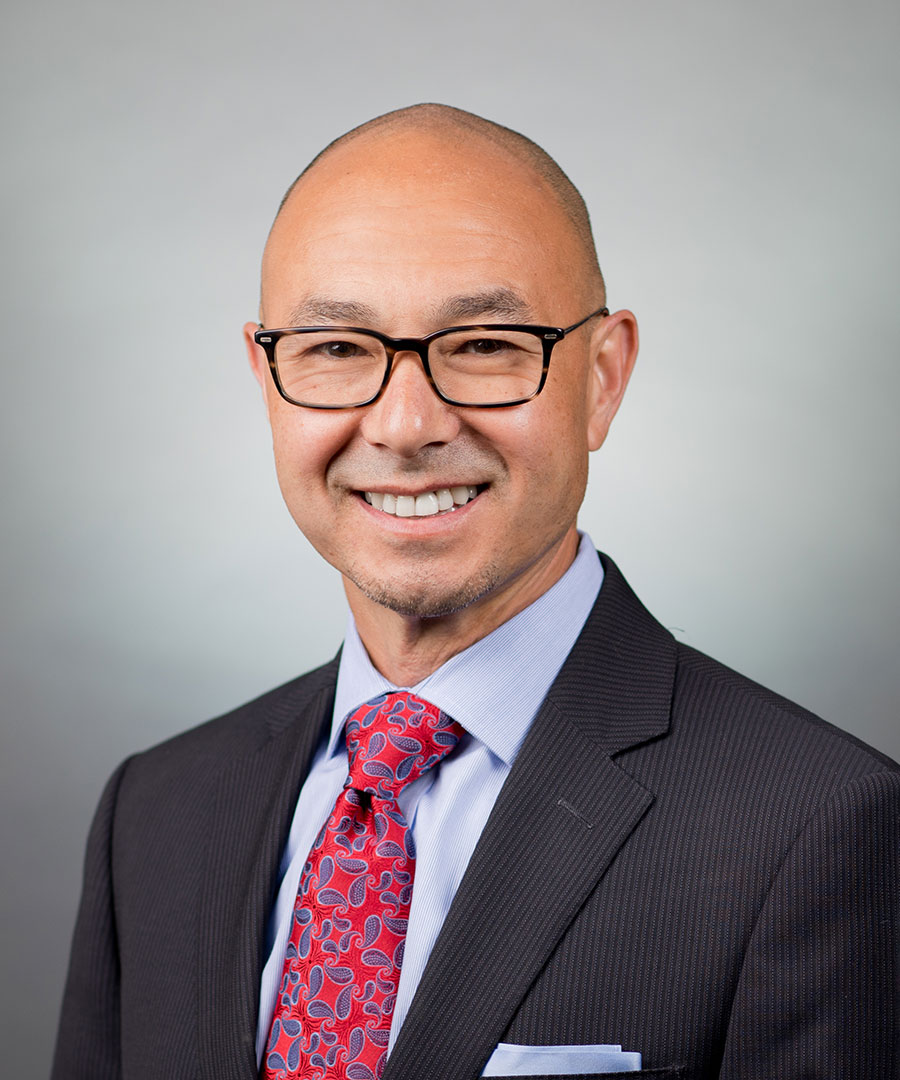 Hon. Jackson Lucky (Ret.)
Hon. Jackson Lucky (Ret.)
General Biography
Practice Areas
Business & Commercial
Employment Law
Family Law
Personal Injury/Torts
Professional Liability
Real Estate & Real Property
Honors, Memberships, and Professional Activities
Background and Education
Hon. Jackson Lucky (Ret.) joined JAMS in 2021 following 13 years as a judge with the Riverside County Superior Court. During that time, he presided over thousands of family law and unlimited civil cases. He served as the supervising judge of the family law division for four years, where he developed multiple alternative dispute resolution (ADR) programs, one of which settled 90% of its cases year after year. In his civil assignment, he was a member of the court's ADR Committee, where he helped develop and participated in multiple settlement programs. He also settled hundreds of family and civil cases.
Judge Lucky is a passionate technologist who has built and programmed computers for decades. His contributions to the computer programming website Stack Overflow put him in the top 11% of over 14 million worldwide users in 2021. Judge Lucky has been an instructor for multiple organizations on virtual ADR. He is sought after to teach lawyers and judges throughout the state of California due to his ability to explain complex legal and technical topics in plain language.
Judge Lucky has been recognized by numerous bar associations for his distinguished service and leadership as a jurist. He was bestowed the Outstanding Jurist Award by the Leo. A. Deegan Inn of Court, named Judicial Officer of the Year by the Riverside County Barristers and jointly awarded the Family Law Legacy Award by the Riverside and San Bernardino bar associations. As the first Korean-American and first AAPI judge in Riverside County, he earned the Trailblazer Award from the Asian Pacific American Lawyers of the Inland Empire. Lawyers have described him as meticulous and well reasoned, but also courteous and approachable. Judge Lucky brings a passion for the law, exhaustive preparation and persistence to his mediation and arbitration practice at JAMS.
Representative Matters
Business & Commercial

Presided over a variety of contract disputes between municipalities and their contractors
Heard many cases involving breach of commercial contracts and breach of fiduciary duty, including multimillion-dollar disputes between wholesalers and retailers, commercial equipment rentals and franchisors/franchisees.
Tried claim between insurance company and electric company on subrogation for bank fire
Presided over dissolution of partnership cases, including real estate trusts, cannabis dispensaries and commercial enterprises
Heard commercial breach of contract and fraud action for fraudulent sale of workers' compensation instruments
Tried case between hospital and vendor as to hospital's contractual obligation to hold vendor harmless for personal injury to hospital's employee

Cannabis

Heard dozens of cases involving cannabis nuisance abatement
Presided over many contract disputes between cannabis business partners

Employment Law

Presided over multiple cases alleging violations of California Labor Code wage and hour laws, including PAGA claims, waiting time penalties, failure to pay overtime, meal and rest breaks, and minimum wage claims
Heard multiple actions alleging failure to make reasonable accommodations based on disabilities
Settled dispute between physician and medical group alleging millions of dollars of unpaid wages
Presided over many cases involving discrimination, retaliation, hostile work environments, whistleblowers and wrongful termination
Heard multiple actions involving employment disputes involving educator plaintiffs against school districts and universities

Family Law

Specially assigned settlement judge for hundreds of high-conflict marital dissolution cases during September and October 2020 to clear the COVID-19 backlog
Fashioned creative settlement solutions for post-dissolution health coverage, parentage determinations and visitation in non-traditional relationships
Decided matters involving complex community property issues, including third-party transfers and community property, Van Camp/Pereira determinations, derivative shareholder actions of a closely held corporation in a dissolution action and various transmutation issues for real property, business property and financial instruments
Determined many custody and visitation issues for special-needs children
Presided over complex issues of child custody jurisdiction, including analysis of the interaction of Qatari law, the UCCJEA and Swedish home state jurisdiction
Mediated and settled decade-long community property dispute between multi-platinum recording artist and former spouse over royalties for streaming, satellite radio, and other music royalties

Land Use

Heard several eminent domain matters during civil law assignment
Presided over cases involving nuisance abatement issues, including business developments and cannabis dispensaries

Personal Injury/Torts

Settled personal injury cases, including multi-car auto accidents and alleged spinal injuries
Conducted trials for motor vehicle accident cases involving catastrophic injuries with multimillion-dollar damages, including pedestrian and bicyclist cases
Presided over premises liability cases involving municipalities, medical facilities and hotels, including catastrophic injury and wrongful death cases
Presided over suit against municipality for penal institution's alleged failure to protect inmates against COVID-19 infection
Heard multiple medical malpractice cases, including improper use of spinal implants, neonatal brain injury and medical battery for allegedly unnecessary vaginal exam of a child
Presided over many personal injury cases with minor plaintiffs against school districts, including causes of action for sexual abuse of students by staff and for sexual assault by other students

Real Estate & Real Property

Heard several cases involving multimillion-dollar land development contracts
Presided over several condemnation matters involving real property
Heard many receivership cases in land development litigation
Mediated and settled multi-million dollar dispute between municipal airport and its former tenant

Sexual Abuse

Heard many cases involving sexual abuse of children by adults and other children
As a judge, tried several civil and criminal cases involving sexual abuse of minors
Taught investigation and prosecution of sexual abuse of children for several years for California District Attorneys Association and California Sexual Abuse Assault Investigators Association
Investigated and prosecuted hundreds of cases involving the sexual abuse of children
Honors, Memberships, and Professional Activities
Memberships and Affiliations
President, Board of Trustees, Riverside County Law Library, 2021
Member, Supreme Court Jury Selection Workgroup, 2020–2021
Judicial Mentor, Asian Pacific American Lawyers of the Inland Empire, 2013–2021
Coach, Trial Advocacy, UCLA Law School, 2021
Trustee, Riverside County Law Library, 2014–2021
Judge, Riverside County Youth Court, 2009–2020
Member, Pretrial Operations and Reform Workgroup, 2019–2020
Chair, Technology Working Group, Center for Judicial Education and Research, 2015–2018
Member, Judicial Council Information Technology Advisory Committee, 2015–2018
Member, Governing Committee, Center for Judicial Education and Research, 2015–2018
Member, Bernard E. Witkin Judicial College Steering Committee, 2013–2021
Member, New Judge Education Workgroup, Center for Judicial Education and Research, 2012
Judicial Master and Past President, Leo A. Deegan Inn of Court, 2009–2017
Mentor, North High School Law and Protective Services Academy, 2011–2015
Family Law Advisory Committee, Riverside County Superior Court, 2008–2015
Member, Riverside County High School Mock Trial Steering Committee, 2009–2013
Member, Ralph N. Kleps Award Committee, 2010–2012
Co-Chair, Information Services Committee, Riverside County Superior Court, 2011–2012
Member, Information Services Committee, Riverside County Superior Court, 2008–2012
Member, High-Tech Committee, California District Attorneys Association, 2005–2008
Member, Sexual Assault Mentoring Program, California District Attorneys Association, 2004–2008
Member, Visual Aids Ad Hoc Committee, California District Attorneys Association, 2000–2003
Organizer, Riverside RUG and Django Girls Inland Empire (computer programmer groups), 2014–2015
Selected Awards and Honors
Outstanding Jurist Award, Leo A. Deegan Inn of Court, 2021
Douglas E. Weathers Distinguished Honoree, Leo A. Deegan Inn of Court, 2019
Judicial Officer of the Year, Riverside County Barristers, 2019
Elwood Rich Outstanding Jurist Award, Leo A. Deegan Inn of Court, 2018
Family Law Legacy Award, Joint Riverside/San Bernardino Bar Associations, 2017
Trailblazer Award, Asian Pacific American Lawyers of the Inland Empire, 2013
Public Safety Award, Riverside County District Attorney's Office, 2007
Selected Publications
"Can You Relate? People v. Sanchez," Riverside Lawyer Magazine, May 2019
Background and Education
Riverside County Superior Court, 2008–2021
Judge, Civil Division, 2019–2021
Supervising Judge, Criminal Division, 2018
Judge, Criminal Division, 2016-2017
Supervising Judge, Family Law Division, 2013–2016
Judge, Family Law Division, 2008–2012
Riverside County District Attorney's Office, 1994–2008
Senior Deputy District Attorney, 2006–2008
Deputy District Attorney, 1994–2006
J.D., magna cum laude, SCALE Program, Southwestern Law School, 1994
Law Review
Moot Court Honors Program
John J. Schumacher Minority Leadership Scholar
B.F.A., DePaul University, 1992
"Lucky's preparation is nothing short of exhaustive..."
"...Judge Lucky cares about the law. It's evident in his demeanor on the bench that you can tell he has a passion for it."
"'Be prepared, because the judge will be,' is especially true of Lucky."
"...you will have confidence that everything you've written, he's read. And you're going to get a well-reasoned decision."
"You want to work hard because he does."
Home Office
HOME OFFICE
Inland Empire, California
Citrus Towers, 3390 University Ave., Suite 450, Riverside, CA 92501
View Location Details
Available to Travel
Disclaimer
This page is for general information purposes. JAMS makes no representations or warranties regarding its accuracy or completeness. Interested persons should conduct their own research regarding information on this website before deciding to use JAMS, including investigation and research of JAMS neutrals. See More
Search our global directory of mediators, arbitrators and ADR professionals.
FIND A NEUTRAL