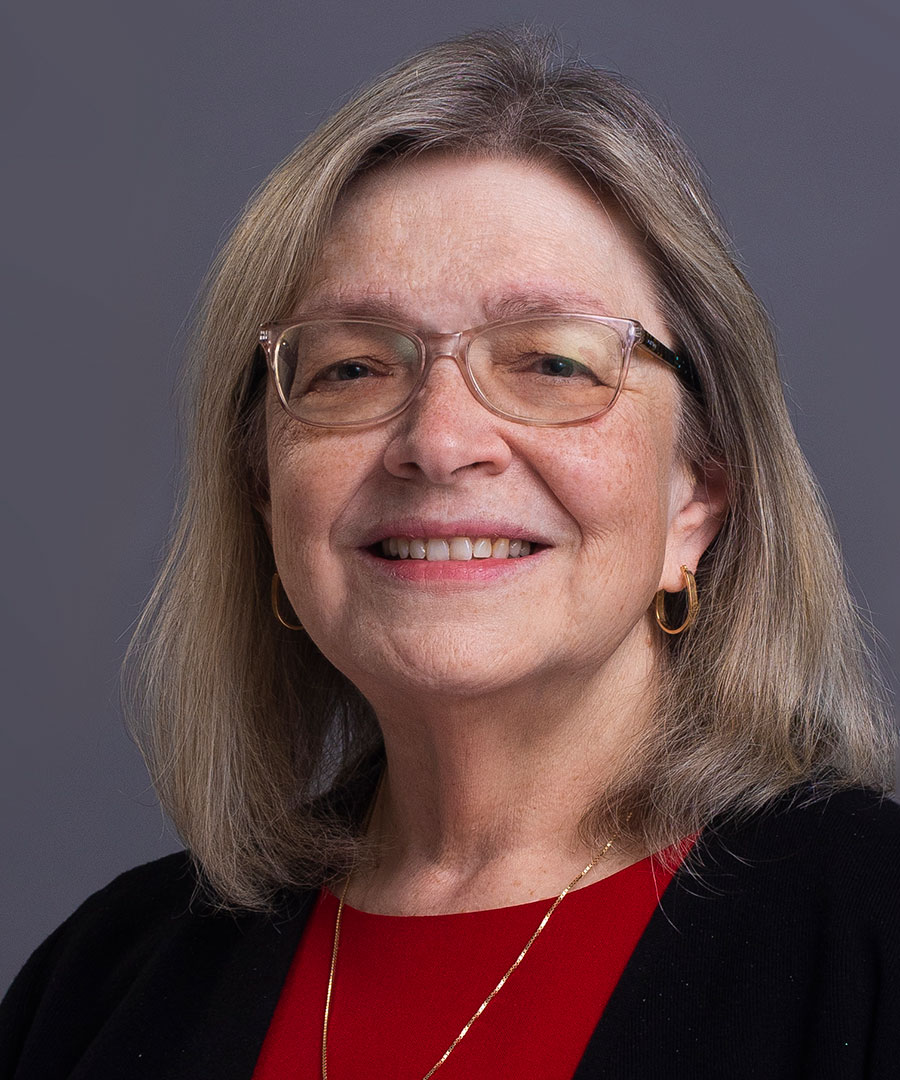 Hon. Bonnie H. MacLeod (Ret.)
JAMS Mediator, Arbitrator and Referee/Special Master
Hon. Bonnie H. MacLeod (Ret.) |
JAMS Mediator, Arbitrator and Referee/Special Master
Contact Case Manager
Gabrielle Thorp
201 Washington Street Suite 3300
Boston, MA 02108
T: 617-228-9124
F: 617-228-0222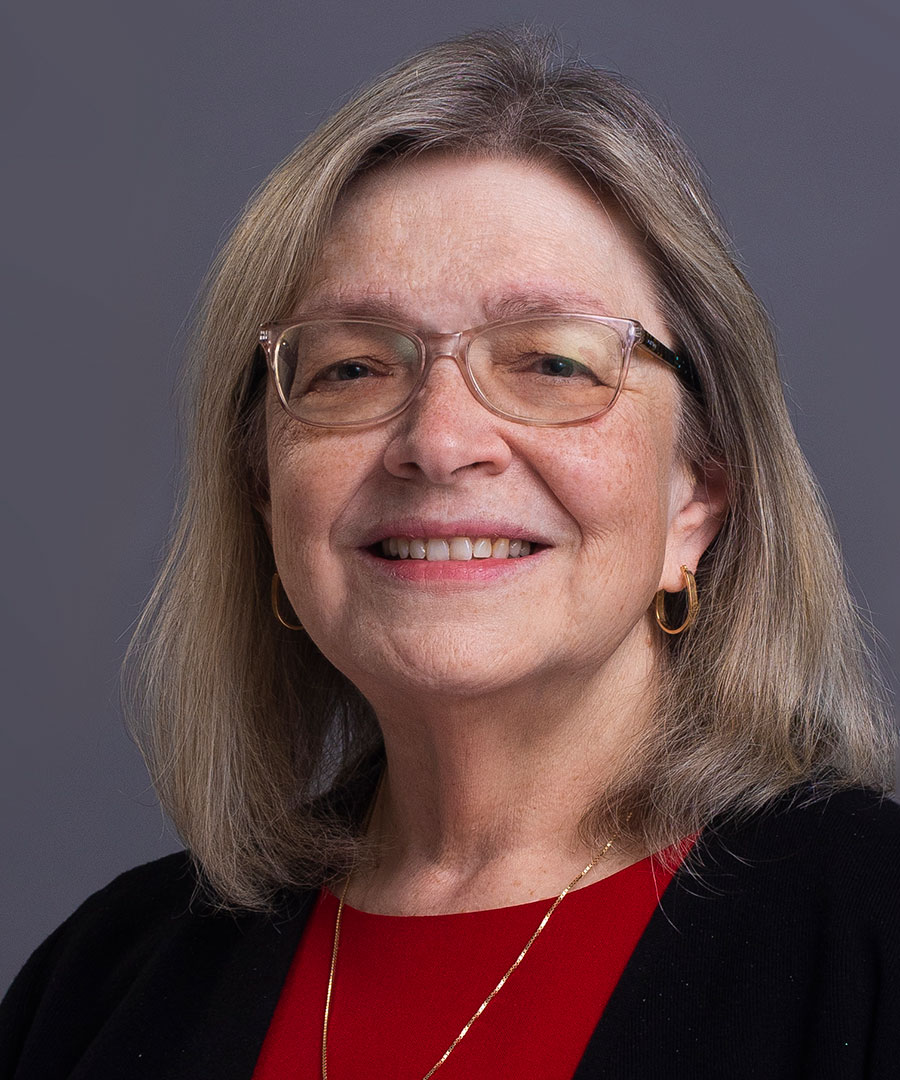 Hon. Bonnie H. MacLeod (Ret.)
JAMS Mediator, Arbitrator and Referee/Special Master
Contact Information
Gabrielle Thorp
201 Washington Street Suite 3300
Boston, MA 02108
T: 617-228-9124
F: 617-228-0222
General Biography
Practice Areas
Arbitration
Business/Commercial
Employment
Personal Injury/Torts
Professional Liability
Real Property
Honors, Memberships, and Professional Activities
Background and Education
Hon. Bonnie H. MacLeod (Ret.) joins JAMS after serving on the Massachusetts trial court for over 27 years, first in the District Court from 1989-2002 and then, from 2002-2016, on the Superior Court, where she served as a Regional Administrative Justice for civil business in Suffolk County.
Prior to her appointment to the bench, Judge MacLeod spent 17 years in the public sector, where she served as the Chief of the Appeals Division in the Middlesex District Attorney's Office and thereafter as First Assistant Bar Counsel and Chief of the Litigation Division in the Office of Bar Counsel. She has been a member of the adjunct faculty at Boston College Law School, New England Law/Boston, Northeastern University Law School and Suffolk Law School, where she recently celebrated her 30th year as an adjunct professor.
Known for her expertise and compassion Judge MacLeod has a well-earned reputation within the legal community for her fair and insightful adjudications.
Representative Matters
Business/Commercial

Successfully mediated dispute involving dissolution of partnership and the division of partnership assets involving joint ownership of a popular Boston restaurant
Adjudicated unfair competition and trademark infringement claim brought by non-profit against unsuccessful applicant for employment
Adjudicated breach of contract dispute between commercial supplier and local restaurant chain

Consumer

Cases involving claims of unfair and deceptive conduct under the Massachusetts Consumer Protection Act (Chapter 93A)
Adjudicated and resolved disputes related to home foreclosure actions, including claims of predatory lending practices

Employment

Numerous cases with employment matters including claims of wrongful termination, retaliation, breach of contract, sexual harassment, hostile work environment, and age, race and national origin discrimination asserted against both private and public employers
Resolved claims under the Wage Act and Whistleblower statute
Adjudicated class action brought by women employed as entertainers at a well known restaurant/bar

Financial Institutions

Several claims by and against financial institutions, mortgage brokers, appraisers and others relating to mortgage foreclosures

Personal Injury/Product Liability/Torts

Numerous personal injury claims involving premises liability against private homeowners, local museums, hospitals and universities and construction sites
Various product liability matters involving serious bodily injuries at work sites including a meat processing plant and a medical facility

Professional Liability

Presided over numerous matters involving claims of medical malpractice and assisted in the resolution of a number of these cases prior to or during trial

Real Estate

Adjudicated claims involving breach of purchase and sales contracts, trespass, boundary disputes, commercial and residential tenancies and interpretation of condominium documents


Available to resolve disputes remotely through a number of videoconferencing options.
Honors, Memberships, and Professional Activities
Completed Virtual ADR training conducted by the JAMS Institute, the training arm of JAMS.


Honors

Recipient, Massachusetts Bar Association's Community Service Award
Distinguished Judicial Service Award, Boston Symposium on Law and Psychology, 2016
Hellenic Bar Association Award for distinguished judicial service, 2004
Honored by the Massachusetts Association of Women Lawyers for judicial service, 2006
Honored by the North Shore Women Lawyers Association as "Judge of the Year," 2002
Honorary Doctor of Laws, Regis College, 2005
Community Service Award, Massachusetts Bar Association, 1988

Memberships & Professional Activities

Panelist, "The INs and OUTs of Virtual ADR," Association of Corporate Counsel (ACC) Northeast, 2021
Member, Massachusetts Bar Association
Chair, Education Committee, 2012-present
Member, Dispute Resolution Section Council, 2016-present
Member, Membership Committee
Member, Judicial Administration Section Council, 2013-2016
Member, Civil Litigation and Judicial Administration sections
Massachusetts Bar Foundation
Oliver Wendell Holmes Life Fellow
Member, Board of Trustees, 2000-2004
Member, Boston Bar Association
Member of the BBA Council, 1980-1984
Member, Women's Bar Association
Member, Essex County Bar Association
Adjunct Lecturer in Law, Boston College Law School, 2012
Adjunct Professor, Suffolk University School of Law, 1986-present
Adjunct Professor, New England Law/Boston, 1977-2002
Adjunct Professor, Northeastern University Law School, 1982-1986
Has presented extensively before legal and professional organizations on a variety of continuing legal education topics including legal ethics (for lawyers and judges), presentation of scientific evidence, trial advocacy, mortgage foreclosures and attorney juror voir dire
Background and Education
Judge, Massachusetts Superior Court, 2002-2016
Regional Administrative Justice (RAJ), for Civil Business in Suffolk County, 2012-2015
Member, Superior Court Civil Committee and Law Clerk Committee
Chair, Superior Court Committee on Sexually Dangerous Persons and Prisoners
Judge, Massachusetts District Court
First Assistant Bar Counsel, Chief of the Litigation Division, 1980-1989
Assistant Bar Counsel, 1976-1980
Assistant District Attorney Middlesex County, Chief of the Appeals Division, 1973-1976
J.D., Suffolk University Law School; Law Review
B.A., Regis College
"Thank you for your time today. As expected, you have retained your title as the most effective mediator I have worked with in 20 years of practice. I'm already looking forward to working with you again!"
"The Judge was just fantastic and a pleasure to do business with. She was incredibly prepared, thoughtful and flexible. Top Five mediators I have ever worked with since I started practicing law."
- Co-Chair Employment Practice Group
"Your honor, it was a distinct pleasure to work with you. I don't want to log cabinize the issue, but they either aren't making any more like you or they aren't putting them on the bench. Thank you!"
- Boston Litigator
"Thanks very much to Judge MacLeod. She was the unanimous first pick by counsel to serve as Master in this important matter, in light of its circumstances. Well done!"
- Boston Partner
"I wanted to let you know that through the tireless and incredibly persistent efforts of Judge Bonnie MacLeod, we resolved this week the mediation that she conducted. After spending substantial time through numerous telephone calls to the attorneys over the last 10-11 weeks, Judge MacLeod made a mediator's proposal last Thursday that the parties accepted on Monday. While I have done mediations for many years, her extraordinary and tenacious efforts (and patience) with a difficult attorney on the other side was unique in my experience."
- Principal Counsel Boston
"Judge McLeod is by far the best mediator I have dealt with. I would recommend her unconditionally in the future."
- Massachusetts Trial Attorney
"Judge MacLeod stayed involved to help resolve the matter even months after the day of the mediation."
"Judge McLeod did an incredible job of empathizing with my client and sharing her vast experience from the bench as it related to my case in a manner that ultimately got through to my client."
"I have recommended JAMS and Judge Bonnie MacLeod to numerous colleagues. Judge MacLeod assisted the parties in resolving two arbitrations at mediation. I highly recommend her!"
"JAMS provided a fantastic mediator with Judge MacLeod."
"Judge MacLeod closed a very difficult and complicated case and gave the plaintiff the feeling that she had control in the process."
"Judge MacLeod put the parties at ease and readily established trust. She put herself 'out there' and was quite effective. She got us to 'yes' with a suggested settlement. I would definitely use her again."
"Judge MacLeod was creative and kept pushing even when it seemed unlikely that the case would resolve. Her mediators proposal was key to getting the case settled."
"Judge MacLeod was fully engaged with all parties and moved mountains between Plaintiff's demand and Defense starting posture."
"Judge MacLeod took control from the start with pre-calls to both attorneys and with understanding that openings would have hindered the process, and shut openings down in advance."
"Judge McLeod as Mediator was very engaging, persistent and committed."
"Judge MacLeod did an excellent job. She was not fazed when the case did not settle on the mediation date, but followed up with the parties and used her skills to persuade them to settle."
"Judge Bonnie McLeod was superlative."
"Judge MacLeod was fantastic. I would definitely mediate with her again."
- Labor and Employment Partner
"I would use Judge MacLeod again without reservation. She is among the best mediators I have ever used."
– Boston Partner
"As the third referee in this matter, I served with the Honorable Bonnie MacLeod and was very appreciative of the knowledge, experience and professionalism she provided. I could not ask for more."
"She is dogged and tough but sympathetic too and respectful of the positions of all parties. I have used JAMS mediators and other mediators in different jurisdictions and she is among the most skilled I have seen. You're lucky to have her!"
– Employment Partner
"In my view Bonnie MacLeod is the model of what a mediator can and should do."
– Senior Partner
HOME OFFICE

Boston, Massachusetts
One Boston Place, 201 Washington Street, Suite 3300, Boston, MA 02108
View Location Details
Upcoming Events
Past Events
Disclaimer
This page is for general information purposes. JAMS makes no representations or warranties regarding its accuracy or completeness. Interested persons should conduct their own research regarding information on this website before deciding to use JAMS, including investigation and research of JAMS neutrals. See More
Search our global directory of mediators, arbitrators and ADR professionals.
FIND A NEUTRAL