Contact Case Manager
Stephanie Barraza
555 West 5th St. 32nd Floor
Los Angeles, CA 90013
T: 213-253-9796
F: 213-620-0100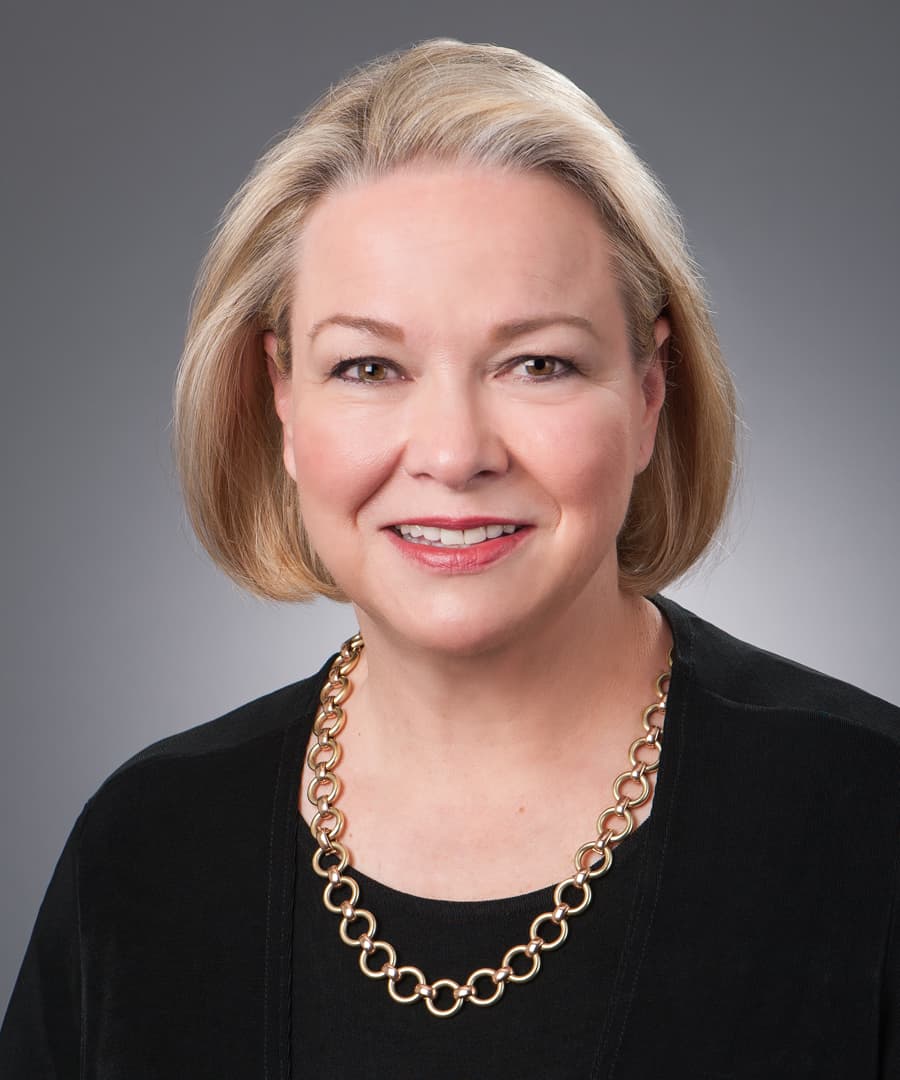 Hon. Margaret A. Nagle (Ret.)
Contact Information
Stephanie Barraza
555 West 5th St. 32nd Floor
Los Angeles, CA 90013
T: 213-253-9796
F: 213-620-0100
General Biography
Practice Areas
Business/Commercial
Civil Rights
Cybersecurity & Privacy
Employment
Entertainment and Sports
Environmental
Federal Judge
Health Care
Insurance
Intellectual Property
Product Liability
Professional Liability
Real Property
Special Master/Discovery Referee
Honors, Memberships, and Professional Activities
Background and Education
Hon. Margaret A. Nagle (Ret.) joins JAMS following an 18-year career as United States Magistrate Judge in the high-volume Central District of California. Here, she served as a settlement judge and presided over hundreds of diverse matters. Before serving on the bench, Judge Nagle was a trial lawyer for more than 20 years during which she litigated product liability, intellectual property, employment, insurance, environmental, antitrust, malpractice, and business/commercial matters.
As a mediator, Judge Nagle approaches every matter fully prepared, and with patience and persistence. Her experience as a trial lawyer combined with her bench experience enable her to relay to parties how a judge or jury will react to their case. Judge Nagle's reputation as an effective settlement judge stems from her ability to quickly grasp complex issues and settle cases even when dealing with emotionally charged parties and intractable positions. She is evaluative, candid, and tough when needed. As an arbitrator, she is thorough, organized, and managerial. Her firm grasp of the law leads to timely, well-reasoned decisions.
ADR Experience and Qualifications
Served 18 years as a federal magistrate judge, presiding over trials and evidentiary hearings, hearing a full range of motions, and managing discovery
Mediated hundreds of cases as a settlement judge involving a wide range of civil disputes including entertainment, employment, intellectual property, civil rights, business, and tort matters
Extensive experience handling discovery issues in vigorously litigated commercial, pharmaceutical, and product liability actions including products subject to FDA jurisdiction
Former litigator for more than 20 years
Degree in mathematics and economics, giving her keen perspective in business disputes
Representative Settled Matters
Business/Commercial
Case asserting claims of fraud, breach of contract, and violations of civil RICO and unfair business practices statutes of California, Oregon, and Washington, involving sales of vending machines and highly caffeinated product
Breach of contract, false advertising, fraud, and Cal. B&P Code §17200 case related to emergency medical transport services for travelers, which involved substantial damages and the negotiation of revised advertising
Case alleging breach of fiduciary duties, fraud, and unjust enrichment against, and seeking millions of dollars from, officers and directors of a major credit union that failed in the wake of the sub-prime mortgage market collapse
Suit brought by vendor of customized and highly sophisticated software programs alleging tortious interference with contractual relations, trade libel, interference with prospective economic advantage, and Cal. B&P Code §17200 claims against competitor whose actions were alleged to have resulted in the loss of a $25,000,000 contract; counterclaims alleged theft of trade secrets and patent infringement by plaintiffs
Breach of contract claim by major United States (U.S.) Internet vendor against German Internet service provider for failure to comply with exclusivity and compensation provisions of contract
Action seeking damages in excess of $15,000,000 for alleged breach of "teaming" contract to provide recruitment, training of personnel, technical assistance, and logistics field work in connection with U.S. government operations in high threat international locations
Suit to recover Picasso's "Femme en Blanc", a Nazi looted painting, acquired through a New York art gallery to which it had been consigned by a French gallery; the suit and settlement negotiations focused on a complex conflict of laws issue related to whether title to the painting passed in the U.S. or France and the vigorously disputed value of the painting
Several cases involving dissolutions of joint ventures and partnerships
Civil Rights
Numerous cases involving alleged uses of excessive force by various police departments and law enforcement agencies that caused minor to significant injuries to plaintiffs or death to plaintiff's decedent
Four related and vigorously fought cases, pending in three courts, all arising out of disputes between dog owners and animal control officers regarding the constitutionality and propriety of various animal control regulations and enforcement policies; in addition to monetary compensation, the negotiation of myriad terms, including significant revisions to the local animal control laws, was essential to the settlement
Suit alleging violation of First Amendment rights brought by protestor ejected from public meeting of a city commission for wearing a Ku Klux Klan hood and T-shirt with profane, racist message
First Amendment case seeking substantial damages arising from a municipality's refusal to permit operation of an art studio/gallery offering tattoo services anywhere within its boundaries
Action asserting failure by prison authorities to protect 19-year-old inmate from capture and nearly fatal beating during an allegedly foreseeable race-based riot; plaintiff sustained brain injuries that rendered him a mentally-disabled quadriplegic without the ability to speak
Numerous cases involving alleged failures by hotels, restaurants, and other establishments to comply with ADA access requirements
Numerous cases against various school districts brought by parents alleging failures by the districts to provide special needs students with a free and appropriate public education and seeking reimbursement for extracurricular educational support services paid for by parents
Numerous housing discrimination cases involving refusals to rent to, or threats to evict, individuals with children or emotional support animals, or based on racial, ethnic, or national origin bias
Employment
Multi-plaintiff action against bank for failure to pay millions of dollars in promised incentive and retention bonuses
Action by EEOC alleging that defendant employer, an adult toys manufacturer, subjected female employees to a pervasive atmosphere of sexual harassment in the workplace
Suit by a highly compensated, former female executive for a biosciences company, alleging gender and age discrimination, failure to accommodate under the ADA, and whistle-blower claims
Case brought by physician's assistant, who is an African American male, alleging discrimination, harassment, and wrongful termination in violation of Title VII and FEHA
Discrimination/wrongful termination case alleging denial of tenure to university professor based on race
Suit by EEOC alleging that hotel engaged in discriminatory hiring practices by favoring Chinese applicants
Action against federal agency by female employee claiming sexual harassment by her supervisor; settlement involved monetary compensation and workplace oversight to guard against future harassment
Numerous ERISA cases involving alleged failures by employers to pay required contributions to benefit plans or by plan administrators to pay proper medical and disability claims of employees, including disputes over level of care to be provided for behavioral disorders such as anorexia
Numerous trade secrets/unfair competition disputes asserting violations of employment agreements
Entertainment
Case brought by international movie star involving claims of libel per se, false light, invasion of privacy, and intentional and negligent interference with prospective economic advantage
Copyright matter regarding a television series that was alledgedly pitched to a premier producer by screenwriters and later produced without credits
Consolidated copyright infringement cases, seeking multi-million damages awards, brought by major foreign television company against leading international producer and U.S. network broadcaster of long-running, non-scripted game show
Trademark infringement action brought by U.S. motion picture studio against prominent Canadian film distributor for infringing on the trademarked name and logo of award-winning and high-grossing animated feature film
Case asserting violation of copyright laws by the producer, broadcaster, and video distributor of a hit television show that used a several-second segment of the theme song for a classic program from the early days of television
Trademark cases involving the rights of former band members to perform under the name of a legendary Motown group and damages arising from alleged trademark infringement
Suit brought against Canadian creator/producer of film (awarded the Academy Award in the documentary feature category) concerning the career of a prominent big band leader and jazz clarinetist for violation of bandleader's copyrights
Damages and declaratory relief action brought by hit songwriter and judge on European singing competition television show against American writer to determine copyright ownership to various written works; suit involved resolution of complicated crediting, licensing, and royalty issues for uses in myriad media
Action involving conflict between California community property law and U.S. copyright law regarding the recapture of exclusive copyrights by the songwriter of a multimillion-dollar popular portfolio to which former spouse had obtained rights in a divorce settlement
Environmental
Private CERCLA case brought by purchaser of large commercial property against former owner/operator for multimillion-dollar remediation costs
Series of actions brought by oil companies for contribution to multi-million dollar remediation costs of an Environmental Protection Agency (EPA) Superfund site polluted not only by oil refinery operation but also by waste disposal over a period of decades by over 30 cities, a county, and a waste disposal company
CERCLA contribution action brought by EPA against an owner and lessor of properties within an EPA Superfund site
Insurance
Declaratory relief and indemnity action brought by title insurer against "hard money" lender and real estate broker involving allegedly fraudulent real estate transactions on multiple properties
Suit against insurer for failure to pay substantial claim for fire damage to production studio and inventory of adult entertainment company based on suspicion of arson by the insured
Action by vessels operator and its insurer against the lead underwriter on a maritime insurance policy covering the owner/operator of offshore oil platforms regarding coverage for personal injuries to workers disembarking from plaintiff's vessel onto oil platform
Intellectual Property
Numerous trade secrets and unfair competition matters
Copyright case concerning educational programs marketed in the U.S. and internationally
Trademark infringement action brought by U.S.-based permanent makeup company against one of the world's largest hair care products companies; settlement involved monetary compensation, agreement to a run-off period for sales of infringing products within the U.S., and transfer of the trademark at issue to the defendant for use in global hair care markets outside the U.S.
Declaratory judgment action brought under the Lanham Act and the Paris Convention by a large Mexican store chain against San Diego store owners who used the same name and had priority of use in the U.S.; the case presented an issue on which no circuit authority then existed regarding the application of the famous-mark exception to the territoriality principle of trademark law
Action for injunctive relief and damages for trademark infringement brought by luxury brands holding company against international company advertising and selling counterfeit goods in the U.S.
Suit by surfer/artist alleging infringement of his copyrighted surfboard artworks by U.S. clothing company
Numerous suits involving alleged infringement of copyrighted fabric designs
Numerous patent cases involving design features in a variety of products, including medical devices, food display systems for restaurants, bicycle repair tools and protective packaging for electronics and computer parts
Product Liability/Torts
Separately settled four cases brought in nationwide litigation involving serious kidney injuries and death related to physician-directed use of an over-the-counter pharmaceutical product
Collectively settled two consolidated cases, brought as class actions, arising from skin irritation allegedly caused by chemicals in tag-less labels for children's clothing
Spilled coffee case, seeking substantial damages for burn injuries, brought against a major U.S. airline
Numerous cases alleging medical malpractice and negligence against the U.S. Veterans Health Administration and state and federal prisons
Real Estate
Multimillion-dollar real estate dispute involving 20 parties, including a foreign investor, a prominent developer, and partners in a law firm, asserting breach of contract, misrepresentation, and indemnity claims related to the purchase of, and leasing of space in, a San Diego high-rise office building
Four related lawsuits, pending in federal court and state courts in Texas and California, arising from the transfer of ownership of a premiere Los Angeles hotel property, related financing issues, and early termination of a hotel management contract involving millions of dollars in claims and complex settlement terms
Action by City of Rancho Mirage against luxury resort complex involving alleged zoning violations
Honors, Memberships, and Professional Activities
Completed Virtual ADR training conducted by the JAMS Institute, the training arm of JAMS. 


Speaks frequently on mediation-related topics
Member, American Bar Association
Member, Los Angeles County Bar Association
Former Board Member, Women Lawyers Association of Los Angeles
Former Board Member, Association of Business Trial Lawyers of Los Angeles
Former Member, Los Angeles County Bar Association Executive Committee for the Litigation Section
Member, Council of Women of Boston College
Background and Education
U.S. Magistrate Judge, U.S. District Court, Central District of California, 1997-2015
Partner and Associate, Stroock & Stroock & Lavan LLP, 1978-1997
Associate, Goodwin Procter LLP,1975-1978
J.D., Columbia University School of Law, 1975
B.A. in Mathematics and Economics, Summa Cum Laude and Phi Beta Kappa, Boston College, 1972
"Judge Nagle is hyper focused and works incredibly hard over Zoom. We appreciate her Herculean efforts."
"I've used many mediators over the years, including some of the biggest names in the industry. But I'm not sure that there is another mediator in the country that could have settled this. Your literally tireless efforts were truly appreciated."

-Partner at AM Law 100 Firm
"She will work until midnight and expect you to stay that late. She just doesn't give up, even after the mediation, she kept calling."

-Plaintiff Attorney
"Judge Nagle was hardworking and intuitive, providing the correct amount of pressure to the parties at key moments. We worked late into the night, but managed to resolve a complicated business dispute among partners in a manner that I believe satisfied the parties well."

-San Diego Attorney
"She listens to both sides equally. And she'll spend as much time as it takes so the parties feel comfortable."

-Defense Attorney
Home Office
HOME OFFICE
Los Angeles, California
555 West 5th St., 32nd Floor, Los Angeles, CA 90013
View Location Details
Century City, California
1925 Century Park East, 14th Floor, The Watt Plaza, Los Angeles, CA 90067
View Location Details
Available to Travel
Disclaimer
This page is for general information purposes. JAMS makes no representations or warranties regarding its accuracy or completeness. Interested persons should conduct their own research regarding information on this website before deciding to use JAMS, including investigation and research of JAMS neutrals. See More
Search our global directory of mediators, arbitrators and ADR professionals.
FIND A NEUTRAL