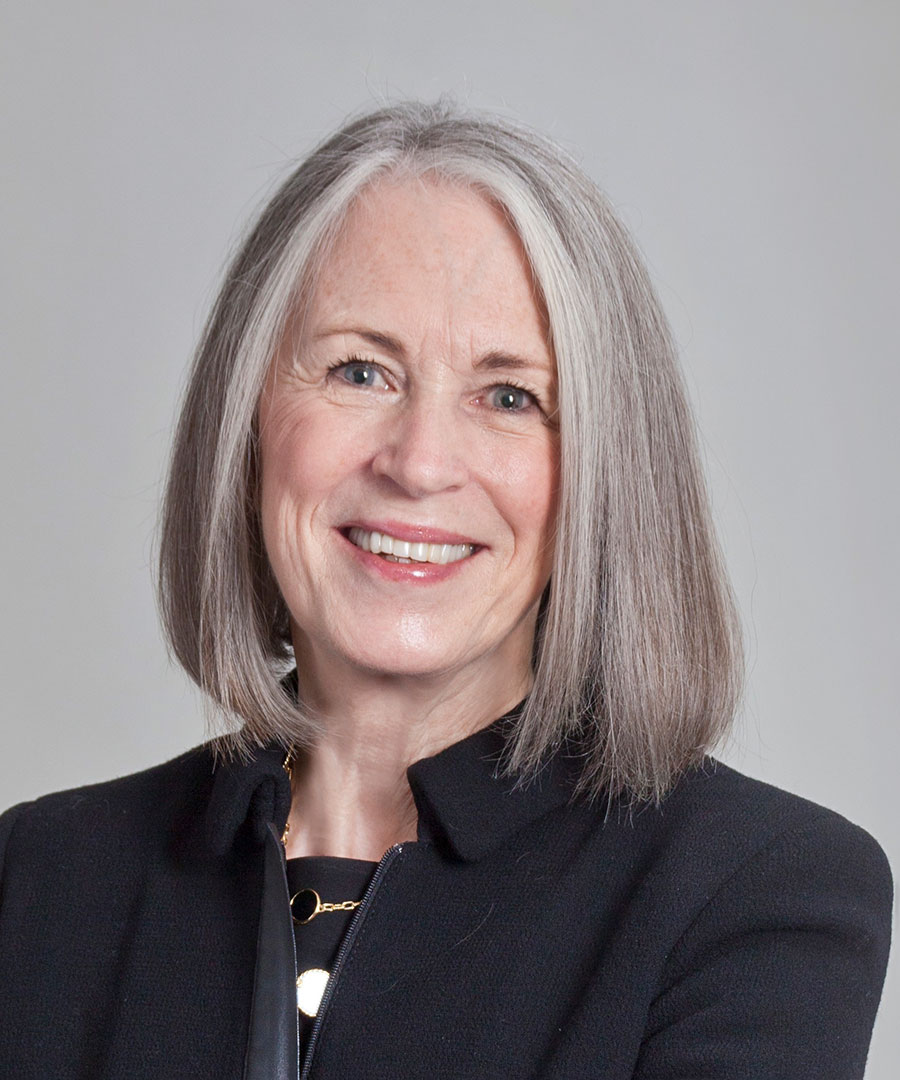 Hon. Mary Anne Mason (Ret.)
Contact Case Manager
Michael McCants
71 S. Wacker Dr. Suite 2400
Chicago, IL 60606
T: 312-655-9199
F: 312-655-0644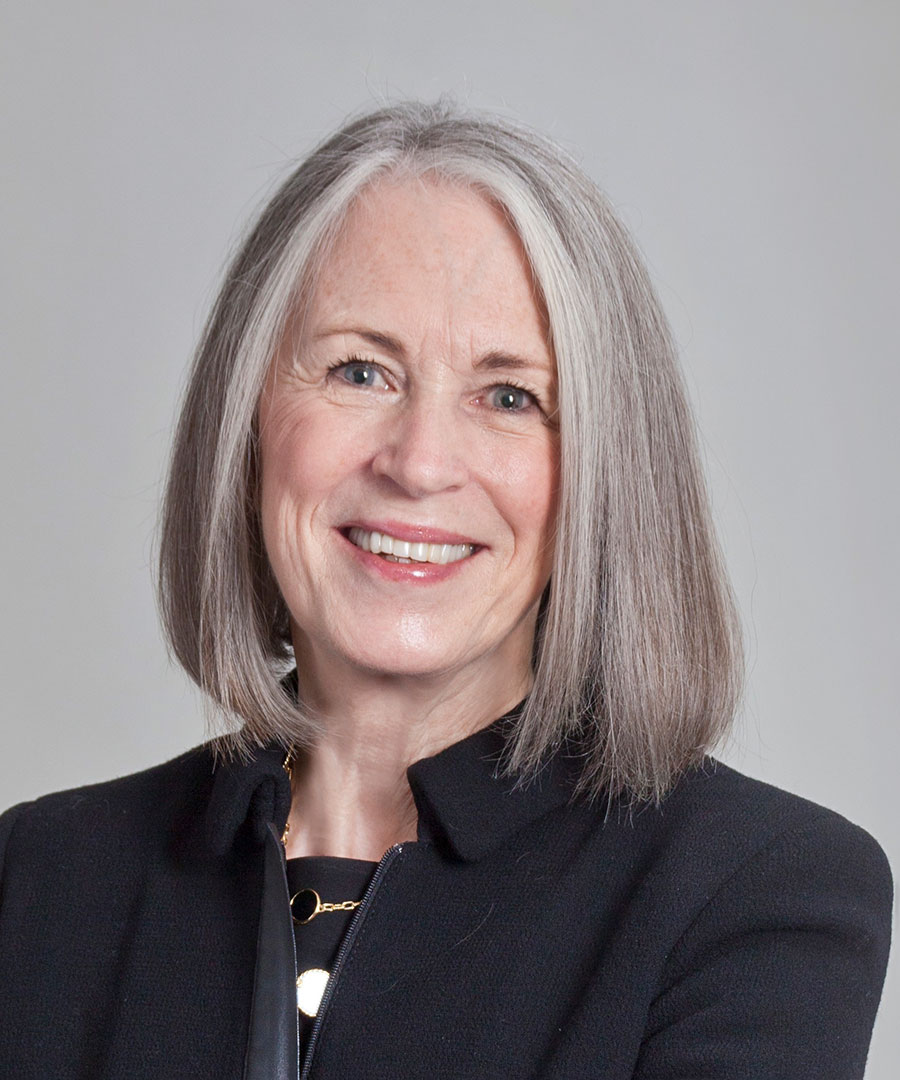 Hon. Mary Anne Mason (Ret.)
Contact Information
Michael McCants
71 S. Wacker Dr. Suite 2400
Chicago, IL 60606
T: 312-655-9199
F: 312-655-0644
General Biography
Practice Areas
Appellate
Business & Commercial
Class Action & Mass Tort
Employment Law
Insurance
Professional Liability
Real Property
Securities
Honors, Memberships, and Professional Activities
Background and Education
Hon. Mary Anne Mason (Ret.) has had a career spanning more than 40 years, including nearly 19 years on the bench in Cook County (Illinois). From July 2013 to her retirement, the Illinois Supreme Court assigned Justice Mason to serve on the Illinois Appellate Court, First District, where she twice served as presiding Justice. She also served on the First District Settlement Committee and mediated cases on appeal by agreement of the litigants.
Justice Mason's 13-year tenure on the circuit court included nine years in the Chancery Division, where she handled hundreds of matters in the substantive areas of class actions, commercial and business dissolution disputes, complex insurance declaratory matters, restrictive covenants and other employment-related matters, shareholder derivative and shareholder rights litigation, trust agreements, zoning matters, environmental disputes and many others.
Prior to taking the bench, Justice Mason spent 21 years in public and private practice handling, among other types of cases, complex commercial matters, class actions, shareholder derivative and securities litigation, insurance declaratory actions, Federal Tort Claims Act cases and contract claims against the federal government. In private practice and as an Assistant U.S. Attorney, she argued numerous appeals in the Seventh Circuit Court of Appeals, the Illinois Appellate Court and the Illinois Supreme Court, and she is a Fellow of the American Academy of Appellate Lawyers.
Justice Mason has long recognized the toll protracted litigation exacts in terms of lost time and productivity, expense and uncertainty, as well as the emotional investment litigation often entails. Both as a lawyer and as a Justice, she has been committed to all forms of alternative dispute resolution.
ADR Experience and Qualifications
Served on the Illinois Appellate Court, First District Settlement Committee and mediated cases on appeal by agreement of the parties
Chaired the Circuit Court of Cook County, Chancery Division Mediation Committee, which drafted and obtained implementation of new circuit court rules for mediating chancery matters
Chaired the Illinois Supreme Court Discovery Rules Committee
Representative Matters
Appellate

Chaired panel of three appellate neutrals evaluating claims for damages in excess of $100 million in dispute brought by technology software developer
Chaired, under JAMS Optional Arbitration Appeals Procedures, three-person appeal panels considering appeals from arbitrator awards
During her tenure on the Illinois Appellate Court, authored hundreds of decisions addressing issues across the spectrum of civil and criminal law and participated in dozens of other decisions by special concurrence or dissent

Business & Commercial

Chaired tripartite panel in dispute involving multiple breach of fiduciary duty claims and counterclaims pertaining to a limited liability company
Arbitrated claim by franchisor for franchisees' breach of multiple franchise and guarantee agreements
Mediated trust dispute among family members and financial institution regarding stock in closely held corporation

Mediated dispute between institution of higher learning and former President involving claims of breach of contract and violation of constitutional rights

Mediated dispute between hotel owner and hotel management company regarding alleged mutual defaults under management agreement
Chaired tripartite panel in dispute involving claims of breach of contract and fraud arising from acquisition of software development company
Mediated breach of contract dispute relating to financing for cryptocurrency ATMs
Mediated dispute between medical device developer and fabricator regarding faulty packaging
Arbitrated claims for breach of contract, breach of fiduciary duty, and elder abuse arising out of personal services agreement
Arbitrated multiple consumer cases against banks and credit card companies
Conducted multi-day mediation between Japanese company and U.S. distributor relating to component parts for automobiles
Both as a lawyer and jurist, has extensive experience in all areas of business and commercial law, including corporate governance, directors' & officers' liability, partnership and LLC dissolutions and disputes, breach of contract claims, fraud, mechanics liens and franchise & distributorship disputes

Class Action & Mass Tort

Mediated multiple class actions under the Illinois Biometric Privacy Act
As a lawyer and on the bench, handled numerous class actions in the areas of insurance, securities fraud, products liability, consumer fraud, Telephone Consumer Protection Act (TCPA) claims. As a lawyer arbitrated dozens of underinsured motorist insurance claims as part of the administration of a class action settlement

Employment Law

Arbitrated multiple employment matters, including commission, bonus, and IWPCA claims
Arbitrated claims by major insurance broker against departing agents involving issues regarding the enforceability of non-competes
Mediated race discrimination claim by senior employee of nationwide organization
Mediated sex discrimination claim by former employee at law firm
While on the bench, presided over numerous cases involving restrictive covenants in employment agreements, claims of employment discrimination, and cases involving discipline or termination of public and private employees

Insurance

Served as public hearing Officer for Illinois Department of Insurance regarding first-in-the-country restructuring of major insurance company's legacy book of business
Mediated coverage dispute between nursing home operator, multiple insurance carriers, and insurance broker
Mediated construction defect claim by condominium association against general and subcontractors and their insurance carriers
Mediated insurance coverage dispute between corporate officers and carrier relating to claims of former shareholder
Mediated claim by homeowner against general contractor, remediation company, and their insurers arising out of extensive damage to residence
As a judge, presided over complex insurance matters involving interpretation of insurance contracts in the context of construction site injuries, environmental claims, coverage for asbestos and other hazardous materials, real property disputes, and automobile accidents; authored one of the first opinions in Illinois to address insurance coverage for BIPA claims

Professional Liability

Arbitrated attorney malpractice claim arising from trust documents relating to private art collection valued at over $125 million
Arbitrated claim by discharged law firm for breach of retainer agreement by former client and client counterclaims of unethical conduct
On the bench, presided over cases asserting professional liability claims against attorneys, physicians, accountants, engineers, title search companies, and securities ratings agencies

Real Property

Mediated multiple matters involving disputes under the Illinois Condominium Act between associations and unit owners
Extensive judicial experience in matters relating to ownership of leasehold interests in real property, including eminent domain matters, zoning, easement disputes, and commercial lease disputes

Securities

In private practice and on the bench, had broad experience in the cases involving claims of securities fraud and shareholder derivative claims
Represented the CFO of a Fortune 500 Company in SEC investigation
Honors, Memberships, and Professional Activities
Completed Virtual ADR training conducted by the JAMS Institute, the training arm of JAMS.


Profile, "After 19 years, Justice Mason retiring from bench," Chicago Daily Law Bulletin, July 18, 2019
Co-Chair, Joint Chicago Bar Association-Chicago Bar Foundation Task Force on the Sustainable Practice of Law and Innovation, 2019-2020
Honorary Fellow, Illinois Bar Foundation, 2017
Fellow, American Academy of Appellate Lawyers, 2000–present
Member, Appellate Court Conference Committee, 2014–2019
Faculty/Lecturer, Appellate Court Conference, 2014–2019
Member, Illinois Supreme Court Judicial Conference, 2003–2009
Committee on Discovery Procedures

Chair 2006–2010
Member, 2001–2010

Faculty/Lecturer, Illinois Judicial Education Conference, 2006–2018
Adjunct Professor, Advanced Legal Writing, Loyola University Chicago School of Law, 2009–2010
Member in Good Standing:

Illinois Judges Association

Member, Emeritus Council, 2022-2023

Chicago Bar Association

Secretary, 1995–1997
Member, Board of Managers, 1993–1995
Chair, Class Litigation Committee, 1992–1993

Chicago Bar Foundation

Member, Board of Directors, 2012–2021
Secretary, 2018–2021
Co-Chair, Circuit Court of Cook County Pro Se Advisory Committee, 2013–2016

Women's Bar Association of Illinois

Member, Advisory Council, Women's Bar Foundation, 2016–present

Past Member:

Federal Bar Association, Board of Directors, 1990–1993
Illinois State Bar Association

Volunteer Moot Court Judge:

Illinois Appellate Lawyers Association, 2014–present
National Trial Competition, Regional Finals, 2014
Annual Citywide High School Mock Trial Competition, 2004, 2006, 2008
Chicago School of Professional Psychology, 2006, 2008, 2011
Notre Dame University, Trial Practice Program, 2006
Loyola University Chicago School of Law, Appellate Moot Court Competition, 2005
Selected Speaking Engagements
Panelist, "Negotiation/Mediation Workstream for Litigators," September 2022, JPMorgan Chase
Moderator/Panelist, "Employment Mediations", June 2022, JAMS CLE Week
Panelist, ADR in the 'Next Normal:' Tips and Techniques to Succeed with Virtual ADR, Nixon Peabody, August 2020
Speaker, Reimagining Law: Panel Discussion on Regulatory Reform, Illinois Supreme Court Commission on Professionalism, August 2020
Moderator, Insurance Roundtable Discussion, JAMS, August 2020
Panelist, What You Don't Know Might Cost You: How To Be A Few Steps Ahead When Negotiating And Mediating Disputes, Federation of Defense and Corporate Counsel, March 2020
Moderator, Trending Issues in the Appellate Court, Annual Appellate Court Conference, 2016–2019
Second Biennial Appellate Practice Seminar, Illinois State Bar Association, 2018

Panel Member, Crafting Effective Arguments on Appeal
Presenter, The Appellant's Burden, Presumptions and the Standard of Review in Appellate Decision-Making

Presenter, Biannual Judicial Education Conference:

Common Issues in Civil and Criminal Cases, Feb. and April 2018
Please Release Me: Analyzing the Enforceability of Restrictive Covenants in Employment Agreements, Feb. and April 2016, Feb. and April 2014
You Had Me at "Hello": Judicial Disclosure, SOJs and Recusal Considerations, Feb. and April 2012
Reading the Fine Print: Insurance Declaratory Judgment Actions, Feb. and April 2010

Presenter, Best Practices for Administrative Law Judges, Annual Administrative Law Judge Conference, 2013, 2016
Presenter, Remedies, Chicago Bar Association Commercial Litigation Committee Seminar, 2011
Panel Participant, E-Dialogue with Judges, Corporate E-Discovery Forum, 2009
Background and Education
Justice, Illinois Appellate Court, First District, 2013–2019

Assigned to the Appellate Court by order of the Illinois Supreme Court, 2013–2019
Presiding Justice, Second Division, 2018–2019
Presiding Justice, Third Division, 2015–2016
Member, First District Executive Committee, 2017–2018
Member, First District Settlement Committee, 2014–2015

Judge, Circuit Court of Cook County, 2000–2013

Chancery Division, 2004–2013

Chair, Chancery Division Mediation Committee, 2006–2013

Juvenile Justice and Child Protection Department, Juvenile Justice Division, 2001–2004

Selected as one of two courtrooms to pilot program for female minors utilizing all female probation officers

First Municipal District, Traffic Section, 2000

Forde Law Offices, LLP (formerly Kevin M. Forde, Ltd.), 1985–2000
Assistant U.S. Attorney, Northern District of Illinois, 1979–1985
Judicial Law Clerk, Chambers of Justice Daniel J. McNamara, Illinois Appellate Court, 1977–1979
J.D., Loyola University Chicago School of Law, 1977

Lead Articles Editor, Loyola University Chicago School of Law Journal, 1976–1977
Author, "Miranda Warnings Do Not Per Se Attenuate the Taint of an Illegal Arrest," 7 Loy. U. Law J. 227 (1976)
Leadership and Service Award, 1977
Women's Bar Association of Illinois Foundation Scholarship, 1977
Loyola University School of Law Scholarship, 1976

B.A., magna cum laude, English and Philosophy, Boston College, 1974
"[A]s a mediator, you delivered the exact right temperament to a complicated dispute that involved strong emotions and big dollars at risk. ... [Y]ou brought a keen legal understanding and analysis to the issues at hand and shared your views and judgments with the parties. This was the exact opposite of the 'splitting the baby' approach which ... is why the mediation was successful and why all sides were favorably impressed by your work."
I am sure that knowing you would be issuing a prompt and decisive ruling on the pending motion – one way or the other – helped give both sides a push toward getting a settlement done. I hope that we will get a chance to work together again in the not-too-distant future.
[We] never could have done it without you.
All the credit for the settlement goes to you.
Your role in assisting the parties to reach the settlement was undeniably essential to its success. Your insights, perseverance and understanding of the issues and the personalities, and your patience, made this possible.
Thank you for your follow up. [The matter did settle after the mediation session.] Your contribution as a mediator was a catalyst to a…swift resolution. And I was impressed by your strong preparation and your approach to the mediation.
Thank you again, Judge for your assistance [during our mediation session]. It was invaluable.
Judge, thank you so much for your invaluable help.
Thanks so much for your amazing work.
A sincere thank you for your efforts today. [My clients] said you were even more impressive than my descriptions of you, which were effusive. This means a lot to them.
Home Office
HOME OFFICE
Available to Travel
Disclaimer
This page is for general information purposes. JAMS makes no representations or warranties regarding its accuracy or completeness. Interested persons should conduct their own research regarding information on this website before deciding to use JAMS, including investigation and research of JAMS neutrals. See More
Search our global directory of mediators, arbitrators and ADR professionals.
FIND A NEUTRAL