Hon. Michael Massengale (Former) |
JAMS Mediator, Arbitrator and Referee/Special Master
Contact Case Manager
Julia Ford
609 Main Street Suite 3930
Houston, TX 77002
T: 713-470-6769
F: 281-710-7599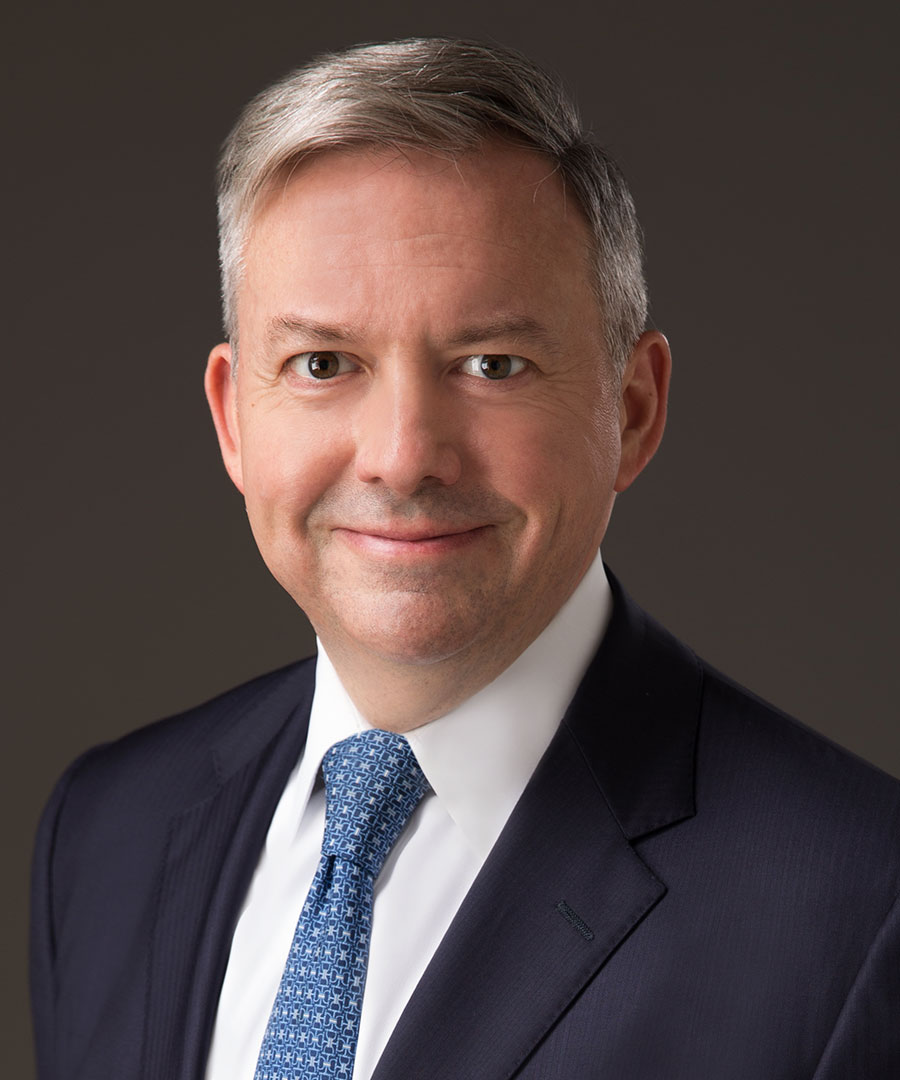 Hon. Michael Massengale (Former)
Contact Information
Julia Ford
609 Main Street Suite 3930
Houston, TX 77002
T: 713-470-6769
F: 281-710-7599
General Biography
Practice Areas
Business & Commercial
Construction
Employment Law
Energy & Utilities
Financial Markets
Governmental/Public Agency
Insurance
International & Cross-Border
Personal Injury/Torts
Honors, Memberships, and Professional Activities
Background and Education
Hon. Michael Massengale (Former) joins JAMS after serving as an appellate justice on the First Court of Appeals in Houston. Justice Massengale has participated in the resolution of thousands of appeals and has written more than 600 signed opinions in a wide range of legal disputes. During his time on the bench, he was known for his strong work ethic, well-reasoned opinions and careful textualist approach to interpreting statutes and contracts. His legal opinions have an excellent record of success on review in the Supreme Court of Texas. He handled a range of complex matters involving commercial and contractual disputes in various industries, including construction, employment, financial services, government, health care, oil and gas, and professional liability. Since he left full-time judicial service, appellate practitioners have sought out Justice Massengale's assistance for appellate moot arguments and consultation on numerous appellate matters in federal courts of appeals, the Supreme Court of Texas and intermediate Texas appellate courts, including mandamus and interlocutory appellate relief.
Before his appointment to the appellate court, Justice Massengale practiced law as a trial partner at Baker Botts. He focused primarily on complex commercial disputes in the areas of commercial, securities, bankruptcy, antitrust, tax and tort litigation, predominantly representing clients in energy-related industries.
Justice Massengale serves by appointment of the Supreme Court of Texas as a commissioner on the Texas Access to Justice Commission, which develops and implements initiatives designed to expand access to, and enhance the quality of, justice in civil legal matters for low-income Texans. He is a fellow of the Texas and Houston Bar Foundations and an elected member of the American Law Institute.
ADR Experience and Qualifications
Justice Massengale has extensive experience in the resolution of complex commercial and contractual disputes across various practices and industries, including:
Appellate
Arbitration
Banking
Business and Commercial
Construction
Employment
Energy and Utilities
Health Care
Governmental Entities
Insurance
Oil and Gas
Personal Injury/Torts
Professional Liability
Real Property


Justice Massengale has extensive experience on both sides of the bench, having represented clients as an advocate in trials and arbitrations during his time in private practice and having authored hundreds of appellate opinions.
Representative Matters
Arbitration
Banking
Business & Commercial
Construction
Employment Law
Energy & Utilities
Governmental Disputes
Health Care
Insurance
International & Cross-Border
Personal Injury/Torts
Professional Liability
Real Property
Honors, Memberships, and Professional Activities
Completed Virtual ADR training conducted by the JAMS Institute, the training arm of JAMS.

Memberships and Affiliations
Board Certified, Civil Appellate Law, Texas Board of Legal Specialization, 2012–present
Member, American Law Institute, 2015–present

Member, Uniform Commercial Code (UCC) Members Consultative Group
Member, Restatement of the Law of Conflict of Laws Members Consultative Group
Member, Restatement of the Law of Consumer Contracts Members Consultative Group
Member, Restatement of the Law of Corporate Governance Members Consultative Group

Fellow, Chartered Institute of Arbitrators (FCIArb)
Member, North American Users' Council, London Court of International Arbitration (LCIA)
Advisory Board Member, Institute for Transnational Arbitration (ITA)
Advisory Board Member, Institute for Energy Law (IEL)
Commissioner, Texas Access to Justice Commission, 2018–present
Supreme Court of Texas Permanent Judicial Commission for Children, Youth, and Families, 2012–present

Commissioner, 2012–2018
Senior Judicial Advisor, 2018–present
Selected Awards and Honors
Big Suits, The American Lawyer

Recognition for trial victory on a fraudulent transfer claim in ASARCO v. Americas Mining Corporation, resulting in a judgment valued between $7 and $10 billion (June 2009)
Recognition for jury trial victory defending a shareholder class action suit against the former directors of Pennzoil arising from the sale of company to Shell (January 2006)

President's Award for Outstanding Service, Houston Bar Association, 2012
Texas Rising Star, Law & Politics, 2004–2010
Outstanding Editor Award, Texas Law Review, 1997
Selected Publications
"Engaging the Law: A Profile of Justice Michael Massengale," Houston Bar Association Appellate Lawyer (Sept. 15, 2016)
"Introduction to Researching Texas Constitutional History Online," Journal of the Texas Supreme Court Historical Society (Spring 2015)
"Riotous Uncertainty: A Quarrel With the 'Commentators' Rule' Against Section 1441(c) Removal for Counterclaim, Cross-Claim, and Third-Party Defendants," 75 Texas L. Rev. 659 (1997)
Background and Education
Massengale PLLC, Houston, 2019–present
First Court of Appeals, Houston, 2009–2018
Baker Botts, Houston, 1999–2009

Partner, 2007–2009
Associate, 1999–2006

Law Clerk to Judge Harold R. DeMoss, Jr., U.S. Court of Appeals for the Fifth Circuit, 1997–1999
J.D., with honors, University of Texas School of Law, 1997

Book Review Editor, Texas Law Review (Vol. 75)
Order of the Coif

A.B., Dartmouth College, 1994
Disclaimer
This page is for general information purposes. JAMS makes no representations or warranties regarding its accuracy or completeness. Interested persons should conduct their own research regarding information on this website before deciding to use JAMS, including investigation and research of JAMS neutrals. See More
Search our global directory of mediators, arbitrators and ADR professionals.
FIND A NEUTRAL