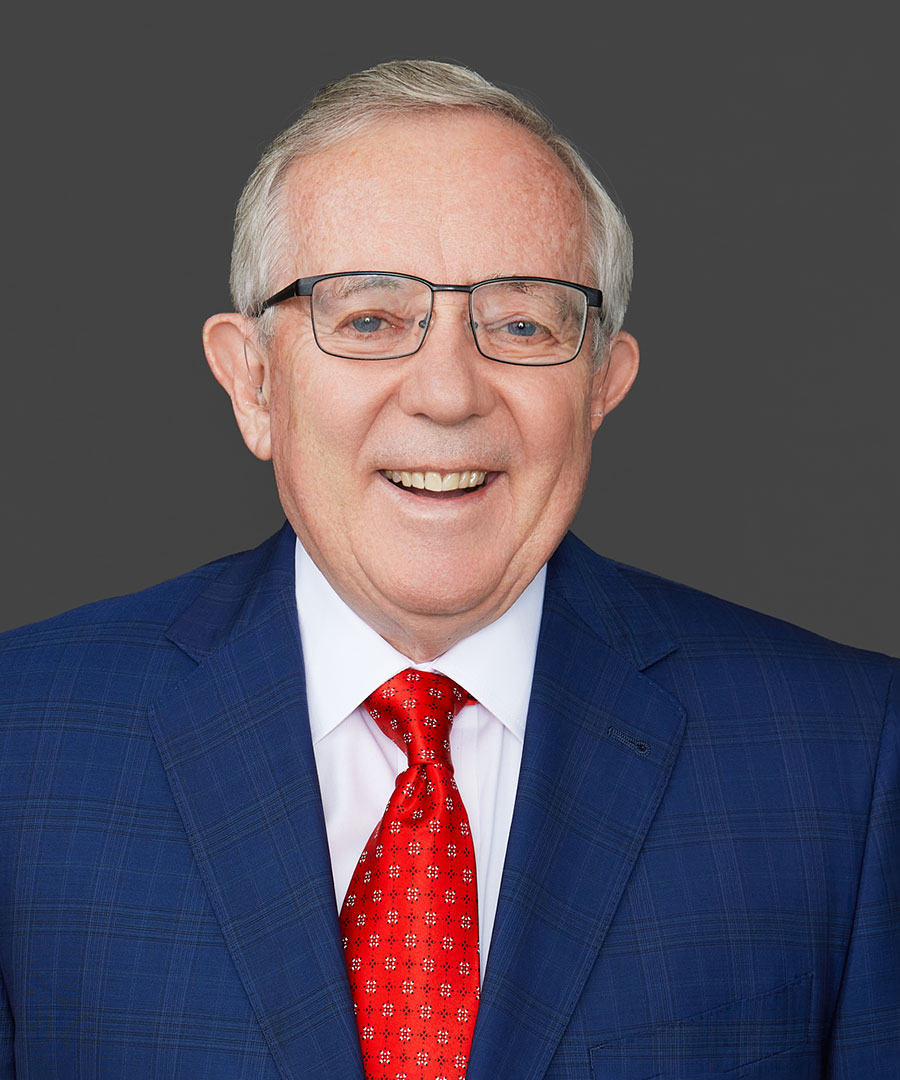 Judge Richard F. McDermott (Ret.)
Judge Richard F. McDermott (Ret.)
General Biography
Practice Areas
Business Commercial
Construction
Education Law
Employment Law
Family Law
Governmental/Public Agency
Insurance
Personal Injury/Torts
Professional Liability
Real Estate & Real Property
Honors, Memberships, and Professional Activities
Background and Education
Judge Richard F. McDermott (Ret.) joins JAMS after a distinguished career on the King County Superior Court Bench. In almost 18 years at the Court, Judge McDermott tried hundreds of cases in many diverse areas including personal injury, auto accidents, medical malpractice, wrongful death, construction defects, product liability, family law, estate disputes and property claims against governmental entities.
Judge McDermott began his career as a Deputy Prosecuting attorney in King County and then as a Public Defender. This unique early experience gave him the ability to objectively and fairly evaluate both sides of a dispute which he was able to put to good use during his Judicial career and which he believes will give him the skill to assist both sides of a dispute in mediation. 
After his initial public service career, Judge McDermott worked in private practice for 22 years, handling a wide variety of litigation matters, eventually leading to his specializing in personal injury, ranging from automobile accidents to slip and falls to product liability claims.
Judge McDermott approaches cases with respect and empathy for all the parties and their attorneys. He brings to his ADR career, not only experience and an even handed demeanor that encourages resolution of disputes, but a passion to help others come to a resolution and bring closure.
ADR Experience and Qualifications
Conducted settlement conferences throughout career as a judge. 
Seventeen years on the King County Superior Court Bench, three years as Presiding Judge
Has authored two chapters of the State Auto Accident Desk Book and  lectured extensively on a variety of areas of law across the state and at The National Judicial College
Was an Adjunct Professor Law at Seattle University from 1999-2016  
Representative Matters
Business Commercial

Handled matters involving breach of contract, partnership disputes, purchase and sale of businesses, business dissolutions, consumer protection, fair credit reporting, warranties, and loans

Presided over contract interpretation cases, including contractor/developer disputes and disputes between title insurance company and property owner

Arbitrated matter surrounding interpretation and application of a law firm membership agreement and accounting of the firm's finances.

Mediated matters regarding fair credit reporting, collections, and breaches of fiduciary duties

Arbitrated breach of contract regarding construction of duplex and daycare.

Mediated breach of hotel licensing agreement

Handled dispute regarding purchase of telecommunications company

Mediated and arbitrated fee disputes and collection of attorneys fees

Construction

Experience with Construction Defect cases, and complexity of change orders
Matters involving both government and private projects including delays, breach of contract, breach of warranty
Mediated matter regarding remodeling of residence
Arbitration involving construction of a duplex and day care

Employment Law

Settlements of government racial discrimination cases

Matters involving wrongful termination, age and sex discrimination, sexual harassment, employment suspensions

Arbitrated case regarding the Fair Labor Standards Act for unpaid wages and overtime hours

Hearing Officer for teacher discharge, non-renewal, suspension and disciplinary matter appeals

Estate

Handled probate case involving claims to Oil Rights in North Dakota
Handled will contests, disputes between current and former spouses, children from different marriages
Breach of fiduciary duty, undue influence

Family Law

Arbitrated matters involving temporary orders, financial issues, businesses, post-secondary educational expenses, relocation, parenting and child support

Mediated post decree parental decision making 

Mediated matter involving military retirement

Assigned to the Family Court of King County, handling numerous dissolutions involving child custody, visitation, property division, child support and maintenance
Matters involving asset characterization, valuation
Matters involving family businesses and extensive real estate holdings

Insurance

Mediated matter involving appraisal of vehicle

Personal Injury/Torts

Arbitrated crew member injury on cruise ship

Arbitrated auto v. pedestrian accident with multiple injuries including head injury

Mediated matter involving fall on a treadmill

Settled at mediation claim for wrongful death occurring on a cruise ship

Mediated premises liability matters for slip and fall on a sidewalk, in a grocery store, at a church, at a fast food restaurant, a go-cart track

Mediated bicycle accidents one with brain injury that occurred when plaintiff was a minor

Mediated various auto accident cases for damages, wage loss

Settled at mediation alleged over service of patron at a restaurant who caused serious auto accident

Mediated dog bite cases

Mediated FTCA claim against U.S government

In private practice specialized in personal injury cases including auto, slip and fall, product liability and malpractice
Handled serious personal injury cases, including several severe brain injuries, experience with extensive medical records
Serious head injury as caused by result of rotten deck railing in an apartment building, five week trial, $3.4M verdict

Professional Liability

Mediated professional liability matters against lawyers, therapists, surgeon, assisted living facility
As a practitioner handled medical negligence matters involving doctors, nurses, surgeons, health care providers
Other professional negligence matters involving accountants, insurance and real estate brokers, and attorneys

Real Estate & Real Property

Mediated matters involving easements, boundary disputes, tenants in common, quiet title, condemnation, judicial foreclosure of residential property, partition matter

Arbitrated real estate joint venture dispute

Kingen v. City of SeaTac, 2016 – Misrepresentation, inverse condemnation and interference with business expectancy, $13M settlement, after a $18M judgement
Matters involving purchase and sale, lease negotiations, financing, land use, boundary disputes

Special Master Discovery Referee

Appointed Discovery Master for in camera review of documents and discovery motions 
Special master for family law matter to preside over all discovery disputes
Honors, Memberships, and Professional Activities
Completed Virtual ADR training conducted by the JAMS Institute, the training arm of JAMS.


Judge of the Year, Washington Chapter, American Board of Trial Advocates, 2013
Judge of the Year, Washington State Association for Justice, 2011
Co-Judge of the Year, Washington State Bar Association, 2010
Chair, Washington State Board of Court Education, 2010-2012
President, Washington State Superior Court Judges Association, 2008
Chair, Superior Court Judges' Education Committee, 2006-2008
Co-Chair, Superior Court Judges' Conference, 2005
Outstanding Faculty Award, Seattle University School of Law, 2004
Chair, Spring Superior Court Judges' Conference, 2001
 "Super Lawyers" Recognition, Washington Law & Politics 1999
Adjunct Professor, Seattle University School of Law, 1999-2016
Member, Washington State Minorities and Justice Commission, 1993-2011
Vice President, Washington State Trial Lawyers' Association, 1993-1994
Board of Governors, Washington State Trial Lawyers' Association, 1982-1986, 1990-1994
Executive Intern and Speech Writer, King County Executive Office, 1971
Presidential Intern, Pentagon, Washington D.C., 1970
Background and Education
Judge, King County Superior Court, 2000-2017

Presiding Judge, King County Superior Court, 2011-2013

Special District Counsel, Washington State Bar Association, 1993-2000
Private Practice, Bellevue, WA, 1978-2000
Public Defender, Eastside Defender Agency, 1976-1978
Deputy Prosecutor,  King County Prosecuting Attorneys' Office, 1973-1976
J.D., University of Washington School of Law, 1973
B.A., Magna Cum Laude, Seattle University, 1970

Student Body President, 1969-1970
Home Office
HOME OFFICE
Available to Travel
Disclaimer
This page is for general information purposes. JAMS makes no representations or warranties regarding its accuracy or completeness. Interested persons should conduct their own research regarding information on this website before deciding to use JAMS, including investigation and research of JAMS neutrals. See More
Search our global directory of mediators, arbitrators and ADR professionals.
FIND A NEUTRAL