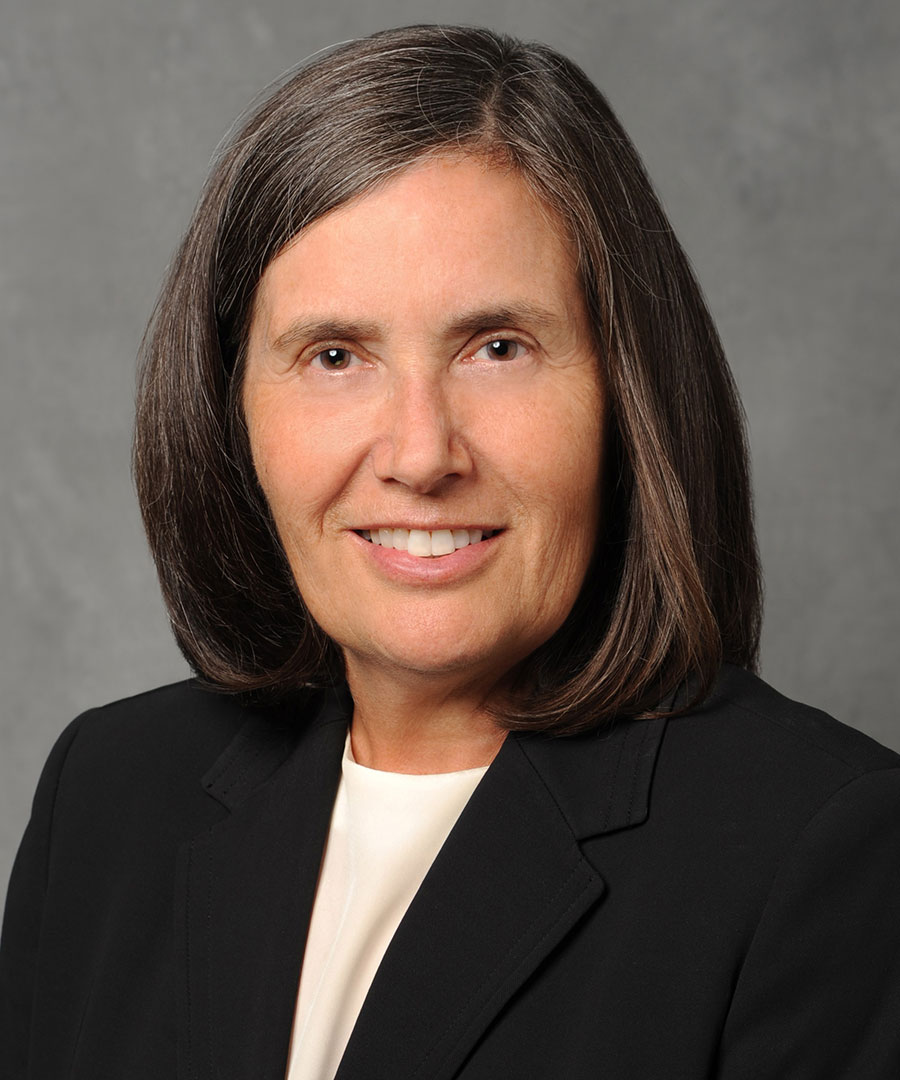 Hon. Patricia A. McInerney (Ret.)
JAMS Mediator, Arbitrator and Referee/Special Master
Hon. Patricia A. McInerney (Ret.) |
JAMS Mediator, Arbitrator and Referee/Special Master
Contact Case Manager
Hunter Hollis
1717 Arch Street Suite 3810
Philadelphia, PA 19103
T: 215-246-9494
F: 215-246-0949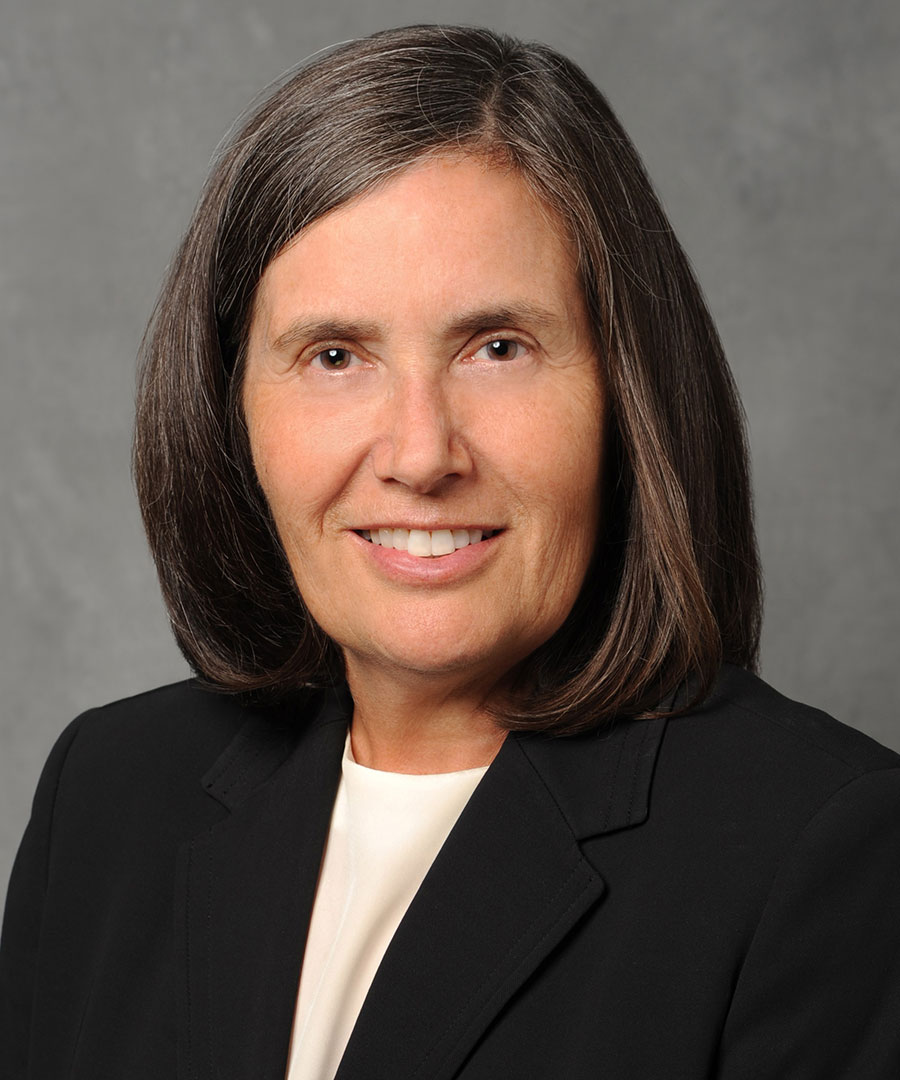 Hon. Patricia A. McInerney (Ret.)
JAMS Mediator, Arbitrator and Referee/Special Master
Contact Information
Hunter Hollis
1717 Arch Street Suite 3810
Philadelphia, PA 19103
T: 215-246-9494
F: 215-246-0949
General Biography
Practice Areas
Arbitration
Business & Commercial
Class Action and Mass Tort
Construction
Construction Defect
Employment Law
Environmental Law
Governmental Public Agency
Higher Education & Title IX
Insurance
Intellectual Property
Personal Injury Torts
Professional Liability
Real Estate & Real Property
Securities
Special Master Discovery Referee
Honors, Memberships, and Professional Activities
Background and Education
Hon. Patricia McInerney (Ret.) joins JAMS after a distinguished 23-year career on the bench. Judge McInerney presided over numerous high-profile cases and served as supervising judge of the Commerce Court in the Philadelphia Court of Common Pleas, which is a specialized civil program that handles business-to-business disputes.
Judge McInerney managed an individual docket of cases involving all types of commercial disputes, including shareholder derivative actions, mergers and dissolutions, commercial insurance policies, unfair competition, trade secrets, commercial real estate transactions and non-consumer class actions.
Before taking the bench, Judge McInerney worked as a public defender and then as a civil litigator, handling employment, civil rights, premises liability and other general liability disputes.
ADR Experience
Consistent with the goals of the Commerce Court program, engaged counsel in early intervention to encourage timely resolution; resolved discovery disputes and facilitated settlements in all manner of complex commercial cases
In the Major Civil Jury Program, conducted settlement conferences in hundreds of major civil cases, including defective products, medical malpractice and catastrophic personal injury
Certified as a civil mediator by The National Judicial College
Served in the First Judicial District of Pennsylvania's compulsory arbitration program, acting as an arbitrator in cases involving less than $50,000


Select examples of Judge McInerney's high-profile cases include the following:
Commonwealth ex rel Kane v. Philip Morris USA, Inc., 114 A.3d 37 (Pa. Commw. Ct. 2015): Restored $126 million to an annual payment owed to Pennsylvania as part of a nationwide settlement against major tobacco companies
Intertrust GCN, LP v. Interstate General Media, LLC, Jan. Term, 2014, No. 0099 (C.P. Phila.): Dispute between minority ownership and majority ownership groups of the Philadelphia Inquirer over firing of the paper's editor
Source Healthcare Analytics Inc. v. SDI Health LLC, Feb. Term, 2011, No. 2290 (C.P. Phila.): Breach of exclusivity and confidentiality agreements in LOI; reliance rather than restitution damages awarded


Judge McInerney also gained experience in many areas on the bench and in private practice, including the following:
Representative Matters
Business & Commercial

Breach of contract, insurance coverage disputes, shareholder derivative actions, partnership disputes, corporate governance issues, trade secrets, business divorce

Civil Rights

Police conduct, First Amendment, Title IX

Class Action and Mass Tort

Commercial class actions, product liability, wage and hour

Construction/Construction Defects/Management

Condominiums, schools, airports, commercial buildings

Employment

Labor disputes; wrongful termination; discrimination (age, disability, race, gender, sex, sexual orientation); FELA; non-compete; sub-contractor/contractor disputes

Environmental
Insurance

Coverage disputes, contribution and indemnification, bad faith

Personal Injury Torts

Medical malpractice; nursing home neglect; wrongful death (industrial accidents, automobile rollover, aviation disasters); product liability; premises liability; sexual assault; wrongful use of civil proceedings; rules of professional conduct

Professional Liability

Architects, lawyers, doctors, dentists

Real Estate & Real Property

Partnerships, condominium association/owners and commercial real estate/developer disputes, receiverships
Honors, Memberships, and Professional Activities
Completed Virtual ADR training conducted by the JAMS Institute, the training arm of JAMS
Appointed Member, State Trial Judge Ethics Committee, 2003–2013, 2015–2018
Chair, Ethics Subcommittee, First Judicial District Education Committee
President, Temple American Inn of Court, 2018
Fellow, American Bar Foundation
American Bar Association, Business Litigation Section, Judges Initiative
American College of Business Court Judges
Appointed Business Court Representative, ABA Business Law Section, 2013–2015
Distinguished Leaders Award, The Legal Intelligencer, April 2017
Adjunct Trial Advocacy Professor, Temple University Beasley School of Law, 1999–2017
National Association of Women Judges
International Association of Women Judges
Advancing Civics Education, 2008–2013
Background and Education
Judge, Court of Common Pleas, Philadelphia County, Trial Court Division, 1996–2018
Assigned Commerce Court, 2011–2018

Supervising Judge, Commerce Court, 2016–2018
Coordinating Judge, Commerce Court, 2014–2015

Major Jury Civil Program, 2003–2011
Arbitrator, Philadelphia Court of Common Pleas, 1982–1995
Litigator in private practice, 1987–1995
Defender Association of Philadelphia, 1981–1987
J.D, Temple University Beasley School of Law, Philadelphia
M.A., Colgate University, Hamilton, NY
B.A., with Honors, Colgate University, Hamilton, NY
"Judge McInerney was fabulous. She was well-prepared, fully engaged and steered us through a deadlock."
HOME OFFICE

Philadelphia, Pennsylvania
1717 Arch Street, Suite 3810, Philadelphia, PA 19103
View Location Details
AVAILABLE TO TRAVEL

New York, New York
NY Times Building, 620 8th Ave, 34th Floor, New York, NY 10018
View Location Details
Upcoming Events
Past Events
Disclaimer
This page is for general information purposes. JAMS makes no representations or warranties regarding its accuracy or completeness. Interested persons should conduct their own research regarding information on this website before deciding to use JAMS, including investigation and research of JAMS neutrals. See More
Search our global directory of mediators, arbitrators and ADR professionals.
FIND A NEUTRAL