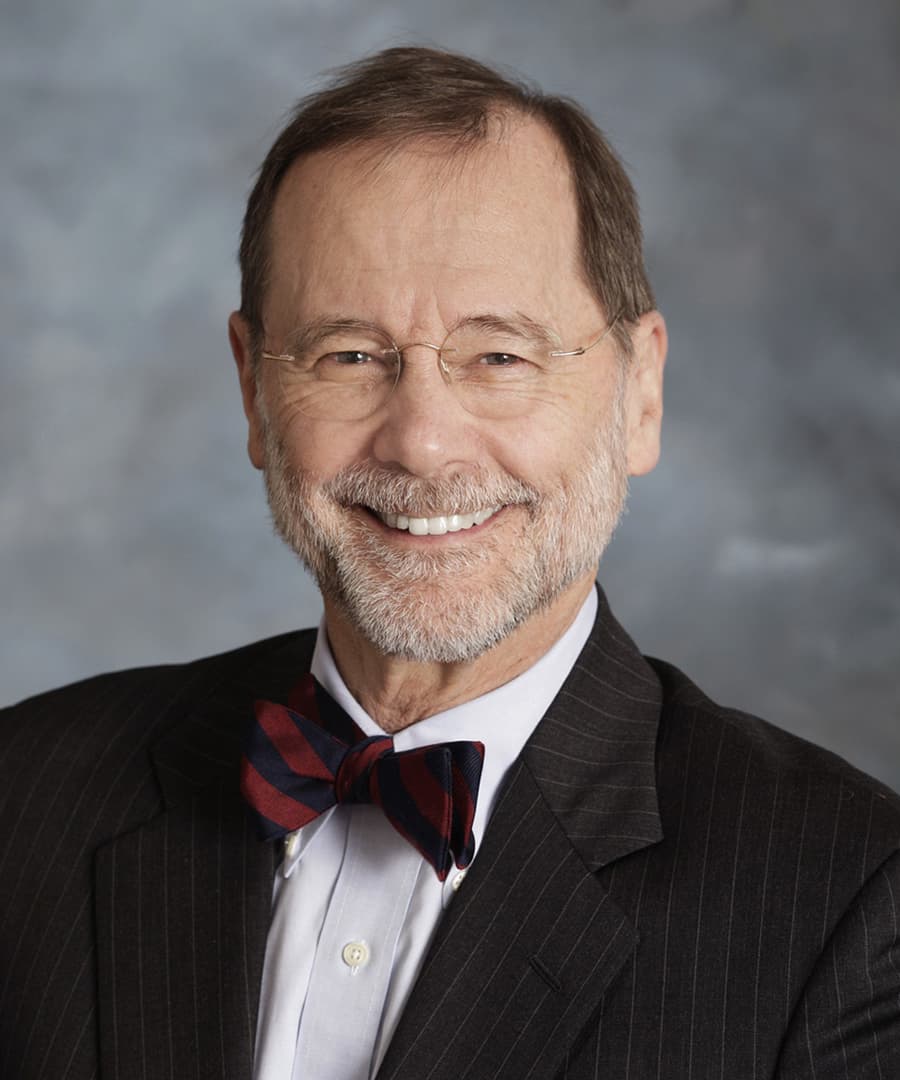 Hon. Kevin E. McKenney (Ret.)
Hon. Kevin E. McKenney (Ret.)
General Biography
Practice Areas
Business/Commercial
Construction Defect
Employment
Family Law
Insurance
Intellectual Property
Personal Injury Torts
Professional Liability
Real Property
Honors, Memberships, and Professional Activities
Background and Education
Hon. Kevin E. McKenney (Ret.) is a full time neutral with JAMS after serving 20 years with the Santa Clara County Superior and Municipal Courts and practicing law for 19 years. He has extensive experience in dispute resolution, including conducting or managing hundreds of settlement conferences and hundreds of Alternative Dispute Resolution Review calendars. He managed thousands of cases from beginning up to trial, including settlement conferences and extensive law and motion. Cases ranged from simple matters to the most complex. He also served as a trial judge presiding over a number of different types of cases.
Judge McKenney is known for his diligence and thoroughness in conducting the many settlement conferences, law and motion calendars, and other matters requiring immediate attention such as ex parte applications for temporary orders and preliminary injunctions.
Judge McKenney served in the Civil Division as a case manager and trial judge for 15 years and in the Family Court for 2 years. The range of cases in the Civil Division included simple and complex personal injury, wrongful death, medical and legal malpractice, construction defects (commercial and residential), breach of contract disputes, wrongful disclosure of trade secrets, intellectual properties, employment discrimination and wrongful termination, government disputes, simple and complex collection matters, probate disputes, real property disputes, eminent domain, insurance disputes, discovery disputes, and motions/petitions to compel arbitration as well as enforce or set aside awards.
ADR Experience and Qualifications
Actively settled hundreds of cases
Supervised hundreds of Temporary Judge Settlement Conferences
Managed thousands of civil cases with an eye toward alternative dispute resolution, including mediation, early neutral evaluation, and binding arbitration
Professionally trained in mediation and advanced mediation courses by Alternative Dispute Resolution Associates and California Center for Judicial Education and Research (basic and advanced courses)
Representative Matters
Business/Commercial

Partnership and corporate disputes including court ordered dissolutions, shareholder derivative actions, hostile takeovers, and appointment of receivers
Petitions/motions to compel binding arbitration agreements. Included were all types of employment grievances, consumer contracts, real estate contracts, private school contracts, and construction and service contracts
Simple and complex collection cases with pre-judgment attachment, protective orders, appointment and review of receivers, and motions to enforce or set aside sister state judgments. Cases included accusations of hiding or fraudulently transferring assets, managing a large corporate complex, and the sale of a radio station

Class Action & Mass Tort

Class actions for defective products, wage and hour cases, disability access claims, lending practices, and multi-residences

Construction

Construction defect cases involving government buildings, commercial buildings, condominiums, and single family dwellings. Included were numerous home improvement claims for violations of Building and Professions 7150 et seq. Many of these cases included issues of professional liability of engineers and architects, improper design and construction in land subsidence issues, and mechanics liens

Discovery Disputes

Discovery disputes with motions to compel and motions for protective orders in all types of cases from Limited Jurisdiction to complex Unlimited Jurisdiction and Electronically Stored Information (CCP 1985.8)

Employment

Employment cases including wrongful termination, failure to promote, failure to accommodate disabilities, discrimination based on age, gender, disability, race, color, and national origin. Included were cases of retaliation, wage and hour claims, sexual harassment, many with PAGA (Private Attorney General Act) issues

Environmental

Toxic tort cases with ground water contamination, including oil (garages and service stations) and perchlorate (dry cleaners)

Family Law and Probate

Family Law cases including custody, visitation, child and spousal support, emergency protective orders, and community property issues
Probate disputes over inheritances, including jewelry, money, real and personal property, and the break down of family relationships

Government/Public & Private Entities

Eminent Domain including recent BART extension cases
Sexual abuse and harassment of minors and adults, including cases with churches, schools, and private youth organizations

Insurance

Insurance coverage disputes and declaratory relief actions. These cases included defective construction, serious personal injury, and broker fraud and malpractice. These claims included commercial and homeowner policies. Issues included commercial and homeowner first party claims against their insurers, insurance company reservations of rights, duty to defend, and bad faith allegations
Insurance subrogation actions to recover payments from third party wrongdoers

Intellectual Property

Intellectual property disputes, including trade secret theft and violations of confidential non-disclosure agreements, and issues of employees taking trade secrets to a new employer. Some cases were international in scope. Cases included alleged insider theft of trade secrets, sales to foreign interests, and Fifth Amendment issues with Pacers, Inc. v. Superior Court (1984) 162 Cal.App.3d 686 motions. Also included were petitions to enforce arbitration awards, including irreversible damage for release of a source code

Personal Injury Torts

Elder abuse cases with physical and financial abuse of elders and dependent adults. Included were nursing home and convalescent hospital citation cases
Personal injury cases, ranging from simple to the most grievous injury cases with orthopedic, neurologic, brain damage, psychiatric, and temporary and permanent disability issues. Included were automobile, light rail, motorcycle, and tractor-trailer accidents as well as products liability and premises claims

Professional Malpractice

Medical and legal malpractice cases. Cases included claims against doctors for failure to diagnose, misdiagnose, improper/inadequate monitoring, lack of informed consent, and battery. Claims against hospitals included inappropriate treatment, improper testing, and inadequate monitoring. Cases included orthopedic, neurologic, and gynecologic injuries, as well as negligent surgeries, many with catastrophic injuries

Real Estate

Commercial and residential real estate cases, many with lis pendens. These cases included breach of sales contracts, negligent and fraudulent failures to disclose, property line and easement disputes, fraudulent transfers, complicated transfers of property interests, nuisances, and lender/financing disputes
Homeowner mortgage foreclosure and lender suits, including many ex parte applications to restrain foreclosure evictions
Real estate development cases ranging from single family dwellings, condominiums, and apartments, to large scale commercial developments. Included were shopping centers, factories, and retail stores. Among the claims were breach of contract, defective design, defective construction, and failure to timely perform
Honors, Memberships, and Professional Activities
Completed Virtual ADR training conducted by the JAMS Institute, the training arm of JAMS.


John D. Foley Trial Judge of the Year, Santa Clara County Trial Lawyers Association, May 15, 2013
Chair, Superior Court Rules Committee, 2011-2013, (member of numerous other committees)
Member, Civil Practice Committee, ADR Bench Bar Committee
Member, Santa Clara County Bar Association, 1974-1994
Treasurer, Santa Clara County Bar Association, 1994 (left office early upon appointment to the Municipal Court in 1994)
Board of Trustees, Santa Clara County Bar Association, two terms, 1988-1992
"Comfort Zone," Daily Journal, ADR Profile, June 19, 2015
Background and Education
Judge, Santa Clara County Superior Court, 1998-2014 (civil case manager and trial judge, family court judge)
Judge, Santa Clara County Municipal Court, 1994-1998 (criminal case manager and trial judge, civil case manager and trial judge)
Civil attorney, Stenberg, McKenney & Sunseri, 1974-1994 (private practice specializing in insurance defense)
Trial attorney representing plaintiffs and defendants in personal injury, complex construction defect, and commercial litigation
Served as private mediator before appointment to the bench
Extensive service as Settlement Judge Pro Tem for approximately 15 years
Presided over High School Mock Trials during most of judicial career
J.D., University of San Francisco, 1973 (teaching assistant in criminal defense trial clinic program during third year)
B.A., History, California State University, Hayward, 1970 (Dean's List and President's List)
Military service as a paratrooper with the 101st Airborne Division, 1961-1964
"[Judge McKenney] was a calming influence for my client and imparted words of wisdom when needed."
"[Judge McKenney] has the ability to reason with the client on the risks. His decades on the bench gave him credibility."
"[Judge McKenney] has the ability to patiently connect with the client to build trust."
"[Judge McKenney] is very knowledgeable about the medical issues as well as the liability challenges. He went above and beyond my expectations with following up for two weeks to bring case to resolution."
"[Judge McKenney] had significant prior experience in construction cases, both as a jurist, and as a private attorney. This helped immensely."
"[Judge McKenney] is very calm and listens well. He brings appropriate doses of reality to both sides, which is helpful for counsel in their efforts to show the client that virtually no one possesses the emotional or the financial resources to take litigation all the way through trial."
Home Office
HOME OFFICE
Silicon Valley, California
160 W. Santa Clara St., Suite 1600, San Jose, 95113 CA
View Location Details
Available to Travel
Disclaimer
This page is for general information purposes. JAMS makes no representations or warranties regarding its accuracy or completeness. Interested persons should conduct their own research regarding information on this website before deciding to use JAMS, including investigation and research of JAMS neutrals. See More
Search our global directory of mediators, arbitrators and ADR professionals.
FIND A NEUTRAL