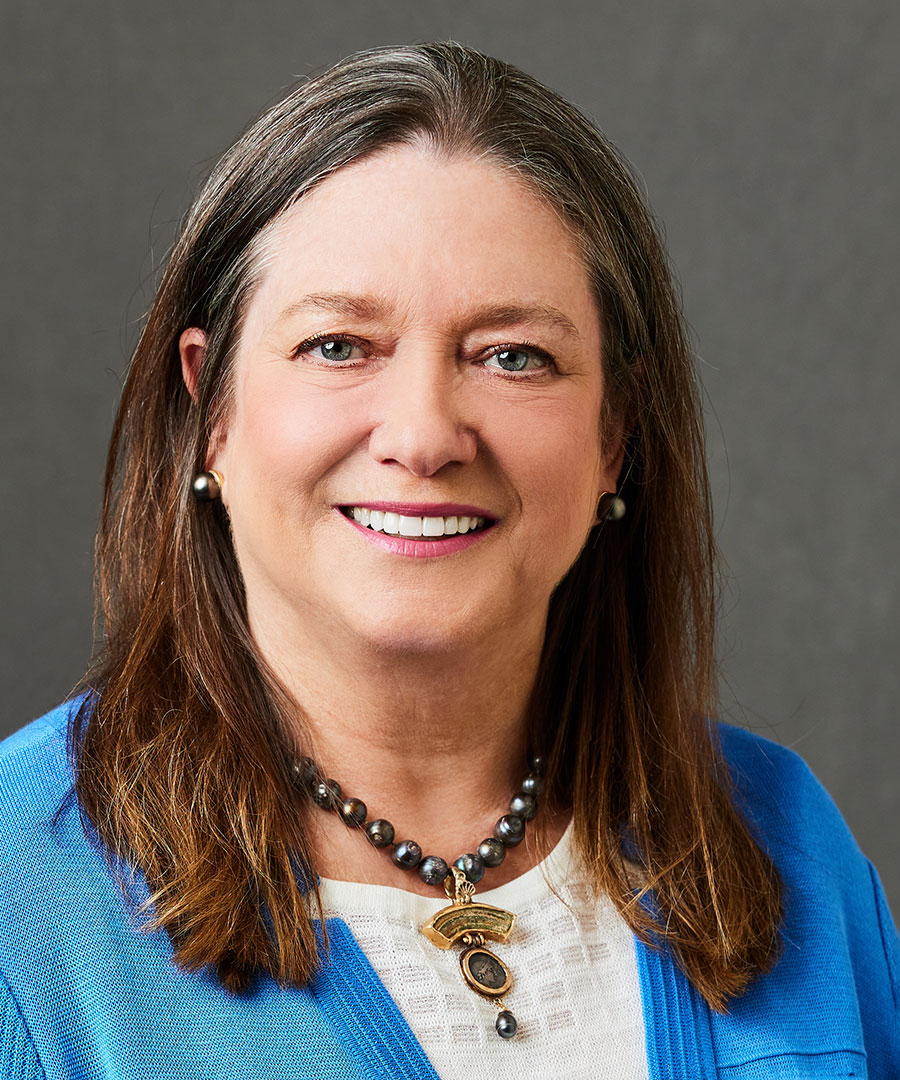 General Biography
Practice Areas
Antitrust
Banking
Bankruptcy
Business/Commercial
Class Action/Mass Tort
Construction Defect
Employment
Energy/Utility
Estates/Probate/Trusts
Financial Markets
Franchise
Governmental Public Agency
Health Care
Higher Education & Title IX
Insurance
Intellectual Property
Personal Injury Torts
Pharmaceuticals Mass Torts
Professional Liability
Real Property
Securities
Surety
Honors, Memberships, and Professional Activities
Background and Education
Texas Bar Card #10199300

Cecilia H. Morgan, Esq. is adept at reconciling the irreconcilable, a master of delivery of unfortunate facts and a highly sought after neutral. Her cases are often hotly contested, highly emotional, multi-party matters pending in multiple courts. Known for her follow-up and closure, she understands the unspoken; one client describes her as a "tireless worker who intuitively knows when and how to apply pressure to obtain the deal." She has conducted more than 2,500 mediation sessions of civil cases and arbitrated over 1000 cases throughout Texas and 31 other states. Ms. Morgan was named one of Texas' Best Alternative Dispute Resolution Lawyers by The Best Lawyers in America in 2008 through 2022. Ms. Morgan also has 40+ years of experience as an attorney and ADR professional and is a respected member of the JAMS employment, energy, health care, and financial services practice groups.


ADR Experience and Qualifications
Business/Commercial: antitrust, banking, bankruptcy including claims resolution and preferences, breach of contract, collection, contract, foreclosure, corporate, M&A, partnership/joint ventures, tax, franchisor/franchisee, business divorces, and securities (FINRA approved)
Class action, collective actions, and consolidated suits: FLSA, Dalkon Shield, asbestos and silicosis (property and bodily injury), Black Farmers, and breast implant cases
Consumer litigation & DTPA
Employment litigation: ADA/ADAAA, ADEA, non-competes/trade secrets, discrimination, Title VII, whistle blower claims (including Sarbanes Oxley), ERISA, COBRA, FLSA, States Wage and Hour and FMLA/USERRA, civil rights, sexual harassment, and wrongful termination
Education disputes: Tenure, Title IX and Harrassment
Health Care: medical practice, managed care, Stark III, PPOs, HMOs, health systems, home health care agencies, PPACA, business transactions, physicians', nurse practitioners', and other medical staff contracts. AHLA Peer Review Officer Training.
Hospitality, hotels and large retail
Personal injury & property damage: auto, worker's compensation claims, medical/legal malpractice, subrogation and insurance coverage, wrongful death, multi-party serious injury, silicosis and asbestos, architectural and engineering malpractice, insurance bad faith, product liability, uninsured and underinsured motorist and premises liability
Real estate, construction: condemnation, eminent domain, foreclosure, ad valorem taxation, homeowner association, purchase/sales, construction defect, mold, architecture & engineering/construction malpractice, environmental, and underground storage
Intellectual property: computer high tech disputes, copyright, trademark, and patent
Contested probate, estates and multi-generational family agreements and disputes
Oil & Gas and Energy
Honors, Memberships, and Professional Activities
Completed Virtual ADR training conducted by the JAMS Institute, the training arm of JAMS.


Member, Roster of Mediators, American Health Law Association (AHLA), 2021-2022
D Best Lawyer, Alternative Dispute Resolution / Mediation Category, Best Lawyers in Dallas, D Magazine, 2013-2020
Repeat Guest Lecturer, "Why Ethics in Negotiations Count," Southern Methodist University, Dedman School of Law, Oil & Gas Contracts Class, February 2019; February 2020
Steve Brutsché Award, Association of Attorney-Mediators, 2019
Best Lawyer, Arbitration and/or Mediation Category, Best Lawyers in America, 2008-2024
Lawyer of the Year for Mediation in Dallas/Fort Worth, Arbitration and Mediation Category, Best Lawyers in America, 2018
Lawyer of the Year for Arbitration in Dallas/Fort Worth, Arbitration and Mediation Category, Best Lawyers in America, 2017
Lawyer of the Year for Mediation in Dallas, Mediation Category, Best Lawyers in America, 2012
Top Lawyer in Dispute Resolution, D Magazine, 2013-2018
Super Lawyer, Texas Super Lawyers by Thompson Reuters, 2012-2019
Justice Frank G. Evans Award for Outstanding Contribution to Texas ADR, State Bar of Texas ADR Section, 2010
Credentialed Distinguished Mediator, Texas Mediator Credentialing Assoc. (2004-present); Texas Mediator Credentialing Assoc. Board (2010-2012)
Fellow, American Bar Foundation (2018-present); Life Fellow, Texas Bar Foundation (1992-present); Life Patron Fellow, Dallas Bar Assoc. Foundation (member, 1991-present)
Fellow (2012-present), 5th Circuit Credentials Committee member (2016 to present), College of Labor & Employment Lawyers
Member, American Bar Assoc., State Bar of Texas, Dallas Bar Assoc., and Plano Bar Assoc.
Admitted to practice in the United States Supreme Court, the United States District Courts for the Northern, Southern, Eastern and Western Districts of Texas and the United States Courts of Appeal, Fifth Circuit
Member (1991-present), Immediate Past Chair (2008-2009), Chair (2007-2008), Chair Elect (2006-2007), Treasurer (2004-2006) and Council Member (2003-2009), State Bar of Texas ADR Section
State Bar of Texas ADR Section Representative to Texas Mediator Credentialing Assoc. (2009-2012)
Council Member (2005-2012), Vice Chair (2010), Chairman (2011), Immediate Past Chair (2012), Dallas Bar Assoc. Labor and Employment Law Section
Member, State Bar of Texas Oil, Gas & Energy Resources Section (2014-2016)
Member, Dallas Bar Association's Alternative Dispute Resolution Section, Antitrust and Business Litigation Section, Construction Law Section, Health Law Section, Labor and Employment Law Section, Litigation Section, Oil, Gas, and Energy Resources Law Section
Member, JAMS Foundation Board (2017-present)
American Health Lawyers Association ADR Dispute Resolver (2007-present)
Member, Center for American and International Law's Institute for Energy Law (2014-2019)
Adjunct Professor, Texas Tech University School of Law (Spring, 2013-2017)
Member, Local Organizing Committee for the Global Pound Conference Series, Austin, Texas (January, 2017)
Member, Chartered Institute of Arbitrators, Introduction to International Arbitration (2012)
Martindale-Hubbell AV Preeminent rated since 1988
Background and Education
A former commercial litigator, Ms. Morgan has tried and argued cases from the trial courts to the Texas Supreme Court, the 5th Circuit, and the U.S. Supreme Court
Completion of all Texas statutory requirements to act as mediator in all types of cases, i.e., forty classroom hours of training in dispute resolution techniques and twenty-four hours of training in the fields of family dynamics, child development, and family law including a minimum of four hours of family violence dynamics training (2018)
Negotiation, mediation, and advanced mediation courses, Straus Institute for Dispute Resolution at Pepperdine University School of Law, 1991-2010
Mediation and negotiation courses, Harvard Law School, 1992
Chartered Institute of Arbitrators, Introduction to International Arbitration, 2012
College of the State Bar of Texas
J.D., Texas Tech University School of Law

Phi Delta Phi
National Order of Barristers

B.A., (Mass Communications), Abilene Christian University
Extensive travel with two trips around the world including one in 2013 covering ten countries in 73 days; has traveled six continents and is culturally sensitive to many different customs and religions
"I greatly appreciate Cecilia's hard work as well as the work of the others involved. This was an excellent mediation."
"We were very pleased with the service. Cecilia is always an excellent choice"
"Cecilia is great, and is one of my go-to mediators."
Home Office
HOME OFFICE
Available to Travel
Disclaimer
This page is for general information purposes. JAMS makes no representations or warranties regarding its accuracy or completeness. Interested persons should conduct their own research regarding information on this website before deciding to use JAMS, including investigation and research of JAMS neutrals. See More
Search our global directory of mediators, arbitrators and ADR professionals.
FIND A NEUTRAL