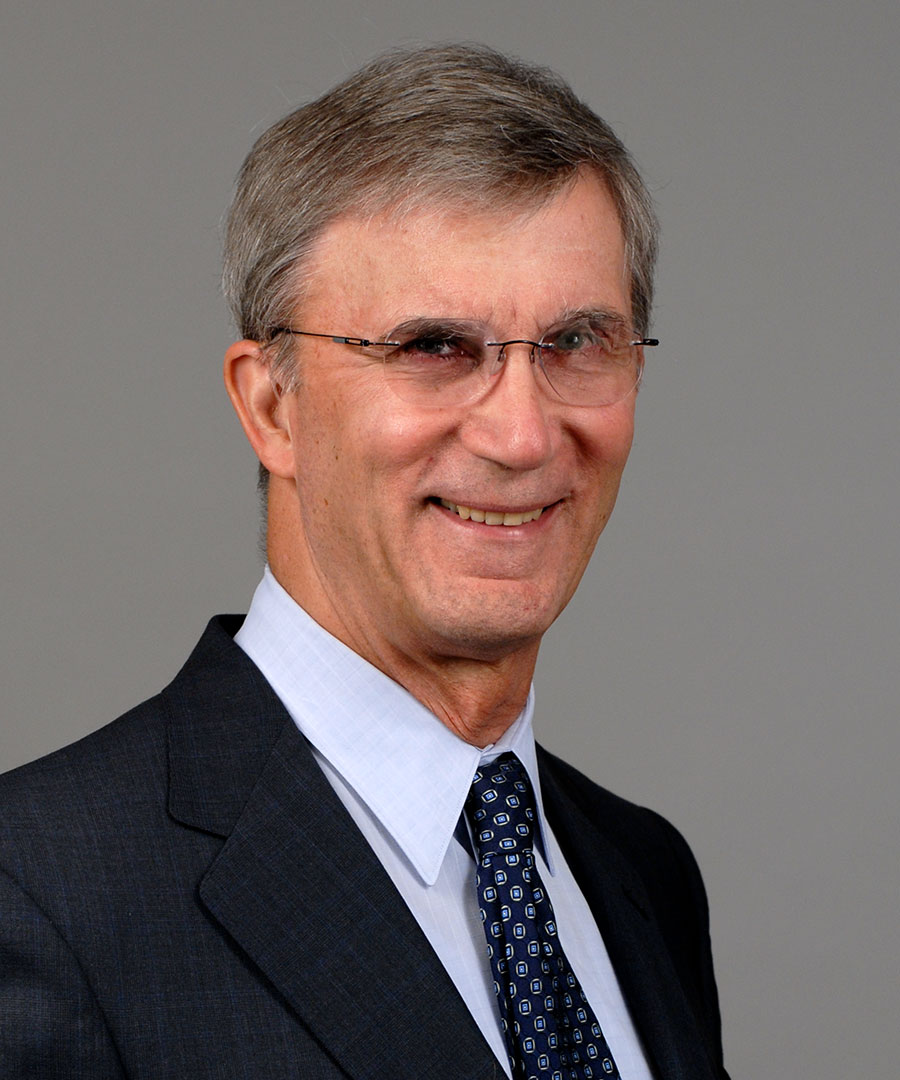 Hon. Fred K. Morrison (Ret.)
Contact Case Manager
Robyn Shaldone
1415 L Street Suite 700
Sacramento, CA 95814
T: 916-830-7126
F: 916-565-7780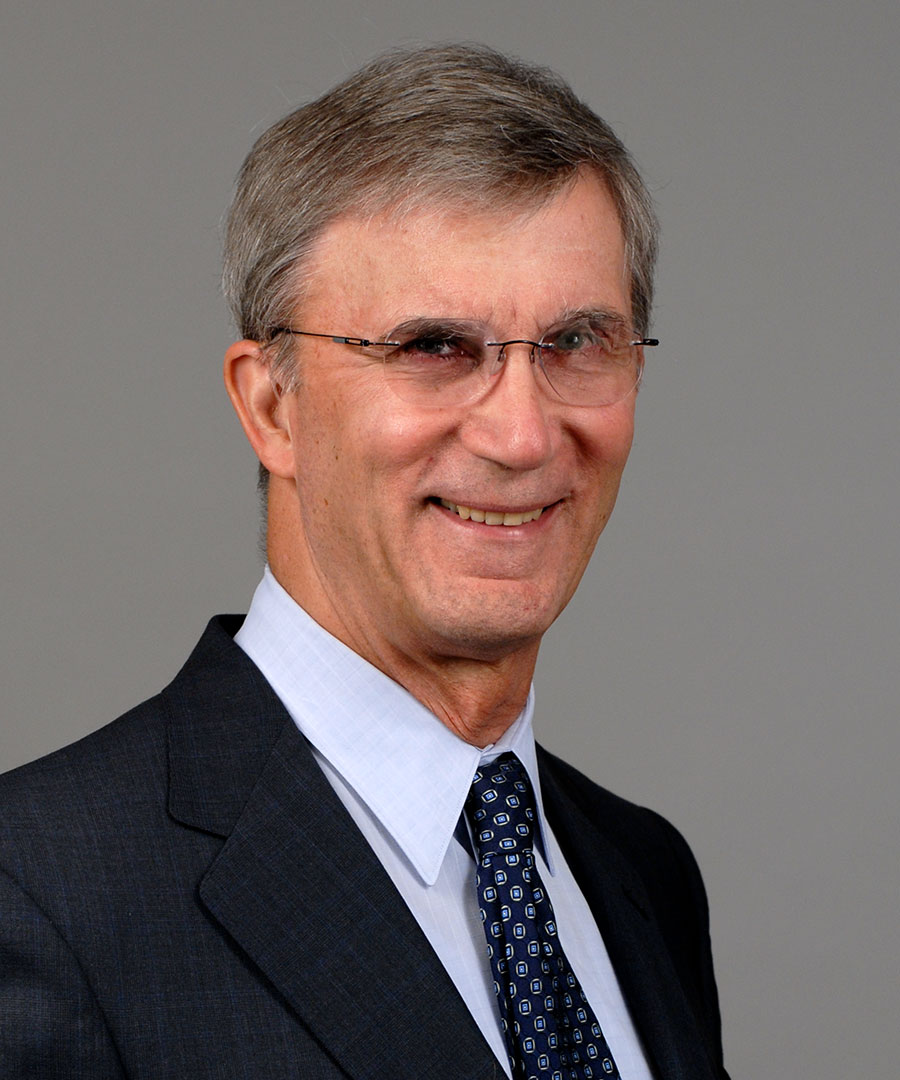 Hon. Fred K. Morrison (Ret.)
Contact Information
Robyn Shaldone
1415 L Street Suite 700
Sacramento, CA 95814
T: 916-830-7126
F: 916-565-7780
General Biography
Practice Areas
Administrative Law
Appellate
Business/Commercial
Cybersecurity & Privacy
Employment
Estate Probate Trusts
Governmental Public Agency
Health Care
Insurance
Personal Injury/Torts
Professional Liability
Real Property
Honors, Memberships, and Professional Activities
Background and Education
Hon. Fred K. Morrison (Ret.) joined JAMS in 2009 after serving nine years in the trial courts and over 14 years on the California Third District Court of Appeal. During his tenure on the appellate bench, Justice Morrison authored over 160 published opinions. Having served in both civil and criminal departments while on the trial bench, he has handled a diverse range of cases throughout his career.

As a JAMS neutral he has mediated, arbitrated, and served as a special master and discovery referee in cases involving the business of healthcare, government and police liability, employment disputes, eminent domain, and all manner of commercial litigation and professional malpractice cases.

Justice Morrison has taught a law school course in Arbitration Practice and Mediation and has presented about Effective Advocacy in ADR throughout Northern California and the Bay Area.

Attorneys praise Justice Morrison's quick intelligence, good judgment, common sense, and humility.
ADR Experience and Qualifications
Since joining JAMS over eight years ago, Justice Morrison serves as mediator, arbitrator, special master, and discovery referee on a wide variety of cases, effectively assisting parties in reaching resolution
Served 14 years on the California Third District Court of Appeal, prior to which he served as a trial court judge on the Sacramento Superior Court and Municipal Court for nine years
Justice Morrison was a member of the Third District Court of Appeal Committee to establish the Appellate Mediation and Settlement Program
Representative Matters
Business/Commercial

Trade secrets dispute involving theft of customer information other trade secrets and unfair competition
Class action matters involving credit card privacy statute and the entitlement to attorney fees under Code of Civil Procedure Section 1021.5 (private attorney general statute)
Class action case involving violations of the TCPA and the use of Automatic Telephone Dialing Systems
Breach of contract action between a Danish seller of agricultural products and the American company that purchased the products
Dispute over a lease option to buy a truck stop with significant issues involving terms of sale and business valuation methods
Trademark infringement and copyright suit involving a major jewelry manufacturer
Matter involving termination of a business partner and valuation of the business
Disputes involving investment fraud and breach of contract
Breach of contract action involving a dispute over the proper functioning of computer software
Dispute involving the breakup of a failed partnership involving a large commercial property development
Foreclosure on a construction loan and effect of general contractor's completion guarantee
Termination of a law firm shareholder and valuation of partnership share
Contract dispute involving natural gas exploration

Civil Rights

Dispute regarding the amount of legal fees due after plaintiffs prevailed in a California Voting Rights Act class action case
Suit against a local police department for false arrest and defamation.
Case against a police department for excessive force in the use of a Tazer
Case involving the death of a hostage from police gunfire

Discovery Referee

Acted as a Discovery Referee in numerous complex cases involving assertion of privilege, use of privilege logs, electronically stored information and massive document requests

Employment Law

Numerous disputes involving allegations of sexual discrimination, hostile work environment, and constructive wrongful termination
Wage and hour cases
Wrongful termination case involving allegations of incompetence and insubordination
Sexual harassment and discrimination case involving an employment agency
Whistle blower claim involving alleged retaliation and wrongful discharge
Employee termination matter involving sexual harassment and hostile work environment issues
Conducted evidentiary hearing for federal court on factual issues in civil rights suit stemming from an allegation of wrongful termination
Matters involving USERRA

Estate Probate Trusts

In re Estate of Kievernagel (2008) 166 Cal. App. 4th 1024. Wrote first appellate opinion involving a dispute between the parents a deceased man and his wife over the disposal of sperm stored in a fertility clinic
Action for undue influence in a family estate dispute involving the "disinheritance" of a deceased's new friend

Health Care

Numerous hospital reimbursement cases involving alleged underpayments by insurance companies and over billing by hospitals
Declaratory relief dispute between major health care providers regarding contract interpretation
Dispute between a hospital and supplier of nuclear medicine equipment and technical assistance
Qui tam whistle blower case involving drug prices charged to government health care programs
Disputes concerning out of contract reimbursement rates between health care providers and physician independent practice groups
Disputes among members of a physician partnership

Personal Injury/Torts

Action arising from a work site injury involving issues of contractual indemnification and insurance coverage between multiple insurance companies
Matter in which plaintiff suffered severe allergic reaction to facial makeup, heard while case was on appeal
Environmental cleanup case with contractual indemnification and real property leasing issues
Action involving civil rights and personal injury liability arising out of an alleged trespass on a defense contractor facility
Allegations of elder abuse and wrongful death in a nursing home
Case involving multiple deaths caused by a fire in senior citizens' residence facility
Uninsured motorist claim involving injuries and loss of self-employment income

Professional Malpractice

Legal malpractice case regarding alleged conflicts of interest and multiple representations
Legal malpractice dispute stemming from representation in the underlying vehicle accident matter
Medical malpractice action involving causation questions related to eye surgery
Medical malpractice case involving injuries suffered after a hip replacement

Real Property

Case involving damage to real property, inverse condemnation, negligence, and insurance issues
Breach of contract case brought by a land owner and developer against a church
Matter involving environmental cleanup liability, contractual indemnification, and real property leasing issues
Dispute over the proper allocation of property tax revenues between county office of education and a school district
Action to rescind a land sale based on a mutual violation of the Subdivision Map Act
Action alleging unfair enforcement of CC&Rs by homeowners association
Served as a judge pro tem in a dispute over the ownership and inheritance of agricultural land
Honors, Memberships, and Professional Activities
Completed Virtual ADR training conducted by the JAMS Institute, the training arm of JAMS.


Ninth Circuit Trustee, Board of Trustees of the American Inns of Court, 2009-2013
Member, Third District Court of Appeal Committee to Establish Appellate Mediation and Settlement Program
Presiding Special Master, Commission on Judicial Performance Hearing, 2007
Member, Supreme Court Advisory Committee for Publication of Court of Appeal Opinions, 2005-2006
"Medical Malpractice Litigation: Policy, Procedures and Perspective," John M. Mott Memorial Lecture, University of California, Davis Medical School, 2001
Speaker, programs on civil litigation and medical malpractice, University of California, Davis Medical School, 2001-present
Justice Pro Tem, California Supreme Court, 2002
Judge of the Year, Sacramento County Bar Association, 1997
Member, Governing Board, California Center for Judicial Education and Research, 1995-2000
Founding Member and Executive Committee Member, Anthony M. Kennedy Inn of Court, 1990 to present; (President, 1993-1997)
Member, Sacramento County Bar Association, 1978 – 1985; Bar Council, 1983-1985; Secretary-Treasurer, 1983; Vice-President, 1985
"From Military to Mediation," ADR Profile, Daily Journal, August 24, 2012
Background and Education
Justice, California Court of Appeal, Third Appellate District, 1994-2009
Judge, Sacramento Superior Court, 1989-1994
Municipal Court Judge, Sacramento, 1985-1989
Assistant U.S. Attorney, Sacramento, CA, 1982-1985
Professor, McGeorge School of Law, University of the Pacific, Sacramento, CA, 1975–1982; Adjunct Professor, 1982-1989
Second Lieutenant to Brigadier General and National Guard Special Assistant to the Judge Advocate General of the Army, California National Guard, 1975-1993
U.S. Army Judge Advocate General Corp., U.S. Army, 1971-1975
J.D., magna cum laude, College of William and Mary, Williamsburg, VA, 1971
U.S. Army (tours in Korea and Vietnam), 1963-1975
B.S. (Psychology), Purdue University, West Lafayette, IN, 1963
"My case settled before arbitration for two reasons: One, Justice Morrison wanted to know the issues and; Two, Justice Morrison made the time and space to hear the issues. I prepared an educational brief on a less common area of the law which not only helped Justice Morrison, but also the respondent in evaluating the claim."

- Attorney
"Justice Morrison has all the virtues of an ideal Scout, and still has the energy and enthusiasm of a person decades younger (although he no longer annually ascends the challenging Mt. Shasta). He combines those attributes with a breadth of experience, a multi-layered background and a fertile mind. And like a Scout, Fred is always prepared."

- Senior Counsel, Sacramento Law Firm
"Justice Morrison checks those boxes of patience, communication skills and respect. My clients have paid a lot of money, or very little money, in cases mediated by Justice Morrison, but they have left feeling that the results were fair. Clients pay attention to him, as do attorneys who want a good result for their clients."

- Managing Partner, Sacramento Law Firm
"He's very approachable and very easy to talk with. He has a quick grasp of the situation and will do his best to get a fair and just result."

- Managing Partner, Sacramento Law Firm
"Because he is a retired Court of Appeal justice, he carries an attitude and a gravitas with clients that your run-of-the-mill attorney mediators just don't have. He's very pleasant, he's very frank, and he has no predispositions. He doesn't favor plaintiffs and he doesn't favor defendants. He reviews the facts of the case."

- Attorney
"He takes a levelheaded and reasoned approach to the matter at hand. He understands the facts and the law, then asks the focused questions with a light touch and a disarming manner."

- Business Litigator
Home Office
HOME OFFICE
Available to Travel
Disclaimer
This page is for general information purposes. JAMS makes no representations or warranties regarding its accuracy or completeness. Interested persons should conduct their own research regarding information on this website before deciding to use JAMS, including investigation and research of JAMS neutrals. See More
Search our global directory of mediators, arbitrators and ADR professionals.
FIND A NEUTRAL