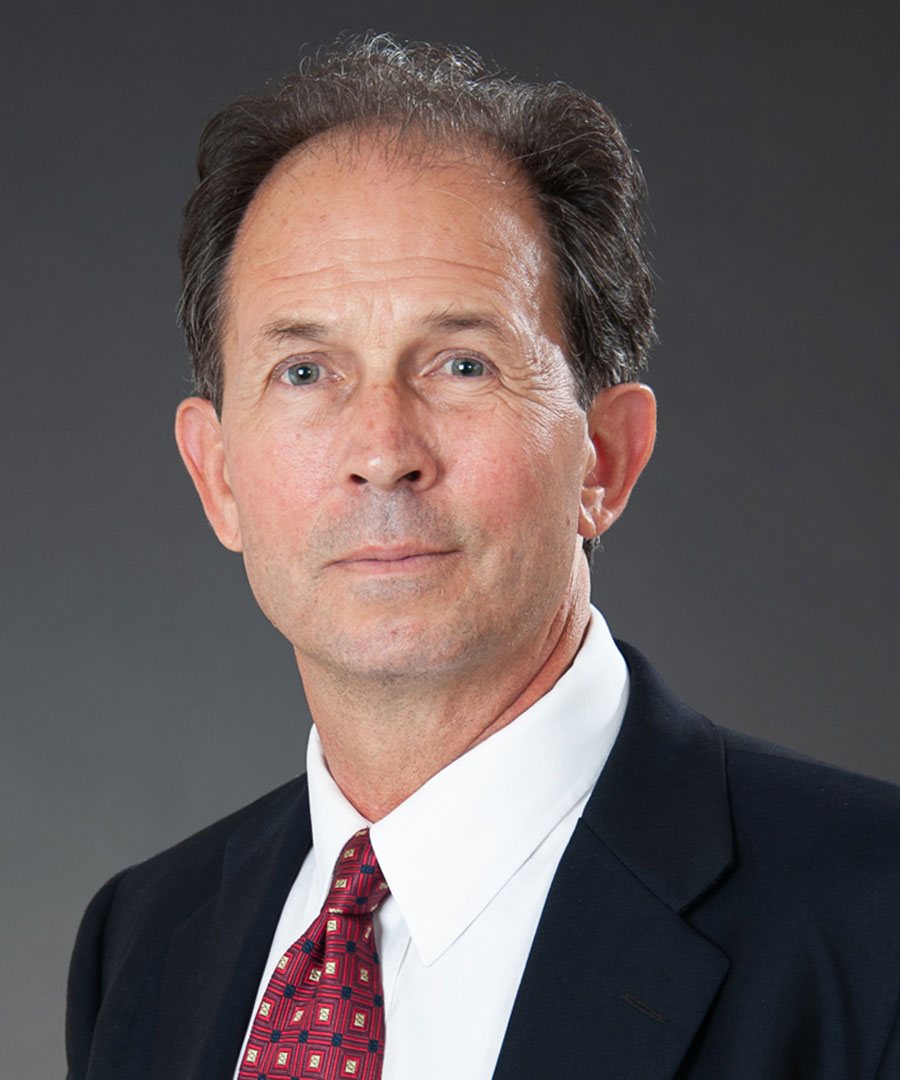 General Biography
Practice Areas
Business & Commercial
Construction
Employment Law
Estate Probate Trusts
Family Law
Higher Education & Title IX
Insurance
Personal Injury/Torts
Honors, Memberships, and Professional Activities
Background and Education
Hon. John M. Mott (Ret.) has successfully mediated, arbitrated, and served as a neutral case evaluator at JAMS in multiple matters since 2018, following more than 18 years of distinguished service as a judge for the District of Columbia Superior Court, including the last eight years presiding over trials and conducting judicial mediation in a wide array of complex civil disputes. His fairness, patience and deep understanding of the legal process, legal issues and possible outcomes make him an excellent neutral for mediation, arbitration and special master work. And his three decades of experience as a judge, litigator and trial advocacy professor have uniquely prepared Judge Mott to serve as a case evaluator.
Judge Mott has successfully mediated settlements in a wide variety of disputes, including construction, employment, business, commercial, insurance, medical malpractice, civil rights, personal injury, probate, family and many others. Judge Mott has gained a reputation for facilitating the settlement of the most difficult and intractable cases.
As a mediator, Judge Mott draws on his experience, intellect and sense of fairness, as well as his emotional intelligence and ability to relate to and persuade people, to achieve resolution.
Judge Mott is well known for his hard work, tenacity and creativity in resolving disputes and fashioning settlements.
Judge Mott is an adamant believer in the benefits of pre-mediation discussions, review and preparation, which help him distill the essence of the case, its relevant details and the priorities of the parties.
As an arbitrator, Judge Mott handles matters efficiently and thoughtfully, coordinates with counsel on a comprehensive case management order, carefully considers submissions and presentations and presides over a fair and expeditious proceeding.
Judge Mott is well known for his fair, reasonable and unbiased decisions; his grasp of complex material; and his excellent writing.
As a special master, Judge Mott oversees and coordinates projects, investigations and cases, with or without court oversight, and works with the parties to develop a comprehensive plan that streamlines case management and addresses issues of discovery (both conventional and electronic) and issues involving work product and privilege.
In case evaluation, Judge Mott provides clear and balanced perspective and advice—informed by 30 years of trial experience—regarding presentation of matters to judges or jury, including assessing the strengths and weaknesses of cases, witnesses, arguments and litigation strategy and consideration of likely outcomes.
Representative Matters
Construction

Mediated cases involving issues relating to construction defects, workmanship, change orders, disputes between general contractor and subcontractors, the "Little Miller Act" and overpayment

Contract

Mediated disputes involving construction, real estate and technology contracts; insurance; contract interpretation; fraud; partnership; noncompete agreements; construction defects; property damage; condominium associations; and attorneys' fees

Employment Law

Mediated discrimination cases involving national and local corporations with allegations of wrongful termination, retaliatory discharge, sexual harassment, hostile work environment and discrimination based on age, gender and national origin

Family Law

Mediated and presided over complex, contentious and emotional family matters involving issues of child custody and property distribution, assessment of marital versus non-marital property, valuation, contribution, visitation and other parenting issues, and spousal and child support

Higher Education & Title IX

Serves as hearing officer in conjunction with university Title IX coordinators; has mediated a range of university disputes including denial of tenure and allegations of various forms of discrimination and retaliation

International

Mediated international disputes involving multinational corporations and foreign companies

Medical Malpractice

Mediated medical malpractice claims against health care providers and institutions in a variety of medical specialties; mediated multiple personal injury and wrongful death cases in a variety of medical specialties; regularly addressed issues relating to informed consent and the national standards of care

Personal Injury/Torts

Mediated matters dealing with automobile collisions, Amtrak, WMATA, products liability, construction site accidents, allegations of wrongful death, negligent infliction of emotional distress, lost wages and medical expenses

Probate

Mediated matters involving disputes over property, holdover tenancy, quiet title and partition, among others

Religious Institutions

Mediated cases involving allegations of fraud, mismanagement, violation of bylaws and composition of boards
Honors, Memberships, and Professional Activities
Completed Virtual ADR training conducted by the JAMS Institute, the training arm of JAMS
Member, New York, Massachusetts and the District of Columbia Bar Associations
American Bar Association
National Association of Women Judges
Hispanic Bar Association
Former Steering Committee Co-Chair, Courts Lawyers and the Administration of Justice Section, D.C. Bar Association
Former Member, Charlotte E. Ray American Inn of Court
Adjunct Professor, George Washington University School of Law School, The American Jury, 2001–Present
Adjunct Professor, Trial Advocacy, Harvard Law School, 2011–Present
Speaker, AAJ 2020 AC: Panel: Mediating During the Pandemic, Using Technology to Enhance Case Preparation and Presentation, July 13, 2020
Background and Education
Associate Judge, District of Columbia Superior Court, 2000–2018; Senior Judge, 2018
Acting Chief, Deputy Chief and Senior Trial Attorney, Civil Rights Division, Criminal Section, U.S. Department of Justice, 1995–2000
Public Defender Service, 1988–1995
J.D., Northeastern University School of Law, 1988
B.A., History, Dartmouth College, 1981
Virtual Mediation Feedback: "Judge Mott is an excellent virtual mediator and I highly recommend him. He mediated a settlement conference in a survival and wrongful death case in which I served as plaintiff's counsel. The case involved multiple defendants and claims arising under federal and District of Columbia statutes and common-law. Before the mediation, Judge Mott quickly grasped the facts of the case, the law governing the claims and the position of the parties regarding the merit of the claims and the case's settlement value. During the mediation, Judge Mott firmly guided the parties toward settlement. It was not easy -- at the outset all parties were deeply entrenched in their positions. Nevertheless, after twelve hours of tireless work Judge Mott got the case settled."
- Plaintiff's Counsel

"If I could choose one person to help settle a difficult case, it would be Judge Mott. His fairness, patience, compassion and understanding of the legal process and outcomes make him an excellent mediator."
- D.C. Attorney
"Judge Mott has the intellect, patience, and perseverance necessary to assist the parties in resolving complex civil cases. He was one of the most effective judges on the court in terms of working to resolve cases. He is a fantastic addition to the JAMS stable of excellent neutrals."
- D.C. Trial Attorney
"I handled a difficult and hard-fought case before Judge Mott last year that settled at the pretrial conference as the result of some tenacious and creative work on his part to bridge what had seemed an insurmountable gap between the parties. On the basis of his performance there, I have no doubt he will be a first-rate mediator for JAMS."
- D.C. Partner
"Judge Mott is a superb mediator. He quickly evaluates both sides of a case and through a series of discussions with both sides, is able to develop a working theory of where the case could settle. Unlike other judges who have to use their authority over the parties to force a settlement, Judge Mott is able to evaluate from a neutral vantage point how a case is likely to play out in a trial, and from that vantage point, speak to both sides about the strengths and weaknesses of their cases. He is also able to take into account intangible factors that may influence a party or a party's counsel. Judge Mott is known throughout the DC Courthouse as one of the best mediators, if not the best. I would recommend him to plaintiffs' and defense lawyers alike."
- Washington Partner
"I have been involved in several contentious settlements overseen by Judge Mott. He was incredibly skilled at keeping the parties focused on reaching an appropriate outcome, and was adept at communicating to clients the likely outcomes (and potential downsides) of continuing with litigation."
- D.C. Attorney
"I have had the pleasure of appearing before Judge Mott for many years, with him acting as a Judge but also as a mediator. Numerous times, other Judges referred difficult cases to Judge Mott due to his skills in settling cases and he was able to resolve those cases. In one case, Judge Mott while sitting as a Judge worked with counsel during the weekend on his own time still attempting to settle the case. While the case did not settle that weekend when the parties got to Court that Monday the case settled "on the Courthouse steps" due to Judge Mott's perseverance. I would recommend Judge Mott to anyone who needs a skilled mediator to assist in resolving their case."
- Washington Metropolitan Area Litigator
"Judge John Mott was the best mediator I have worked with. He reads what is given to him and he listens to the parties very carefully."
"Judge Mott has no prejudice or bias regarding women or minorities and is deeply respectful of the parties."
He grasped the issues quickly and was able to achieve a settlement of a 7-year-old case when no one else could."
- Washington DC Counsel
"I practiced before Judge Mott many times. He was always prepared and had both a keen judicial temperament and a firm grasp of the legal issues at hand. I won and lost cases in which Judge Mott was on the bench, but I always knew I would get a fair outcome. I also know that Judge Mott excels as a mediator, as I have seen him act in that capacity on multiple occasions. He successfully had parties examine their cases introspectively, which is not easy. My clients reached amicable settlements in multiple cases that were adversarial to that point and I do not believe those results would have been achieved without Judge Mott's role in mediation."
- D.C. Litigator
"Judge Mott is a fabulous mediator. I have been involved in unsettle-able cases that he was able to resolve."
"Judge Mott is the most capable mediator I have ever seen. His patience, diligence, and empathy towards all parties he works with allow him to achieve settlements/resolutions in the most challenging and adversarial situations. If I needed contentious or complex matter resolved, Judge Mott would be my first choice."
Home Office
HOME OFFICE
Available to Travel
Disclaimer
This page is for general information purposes. JAMS makes no representations or warranties regarding its accuracy or completeness. Interested persons should conduct their own research regarding information on this website before deciding to use JAMS, including investigation and research of JAMS neutrals. See More
Search our global directory of mediators, arbitrators and ADR professionals.
FIND A NEUTRAL