In Memoriam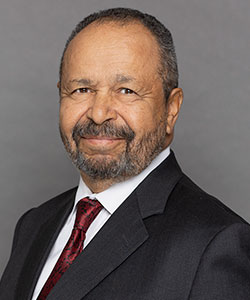 Otis McGee, Jr., Esq.
(1946-2022)


Former JAMS San Francisco neutral and retired trial attorney and litigator Otis McGee, Jr. passed away on February 14, 2022.
Before he joined JAMS in 2019, Mr. McGee practiced law for more than 40 years. He was cofounder and managing partner of Alexander Millner & McGee (later Arnelle, Hastie, McGee, Willis & Greene), which went on to become the largest minority-owned law firm in the country. He later served as partner at Sheppard Mullin Richter & Hampton LLP and then Chief Assistant City Attorney at the Oakland City Attorney's Office. He was a Fellow in the American College of Trial Lawyers.
Mr. McGee received the President's Award and the Justice Clinton White Award for Trial Advocacy from the Charles Houston Bar Association, who remembered him for "promoting diversity, equity and inclusion in the legal profession before there was even a name for it." Mr. McGee was a revered mentor who was known for breaking down barriers and paving the way for Black lawyers and mediators. He continued his commitment to DE&I at JAMS, where he was respected for his professionalism and thoughtfulness.
Mr. McGee is survived by his wife, Valerie Lewis, his son Aaron and his daughter Kellyn. He will be greatly missed.