NYC Waterfront Development Disputes: The Next NYC Environmental Litigation Boom?
Presented by the New York Law Journal and JAMS
Program Overview:
The recent wave of NYC waterfront development projects has brought excitement and revitalization to many parts of the City, but the complexities and size of these projects has also given rise to significant environmental disputes, with frequent ties to climate adaptation and related concerns. Join the New York Law Journal and JAMS for a thorough analysis of disputes tied to these complex projects, including Brooklyn Bridge Park, developments proposed along the Gowanus Canal and Newtown Creek, Hudson River Park and others. Our expert panel will look at current disputes, with a focus on resiliency-related issues, and will also discuss future potential developments on the legislative and regulatory side that may impact these important projects.
Moderator: Lester Levy, JAMS
Panelists:
Michael Bogin, Partner, Sive, Paget & Riesel
Mark Chertok, Partner, Sive, Paget & Riesel
Roland Lewis, President/CEO, Waterfront Alliance
Karen Mintzer, Regional Attorney, New York State Department and Environmental Conservation
Jay Valgora, Principal, StudioV Architecture
Topics include:
Regulatory Framework- navigating the complexities of multiple agency reviews
Zoning, Land use and Building the New Waterfront
Residential Waterfront vs. Strategic Retreat: Political and legal considerations
Waterfront Privatization and "Public Trust" Doctrine
Shore Public Walkways and Esplanades
Resiliency in Building Construction and New Building Codes
Brownfields: Remediation of soil, surface water and groundwater contamination
FEMA FIRMs and insurance and risk management issues
Date: June 10th, 2015
Time: 8:30am Breakfast and Registration | 9:00am-11:15am Program (including break)
Location: JAMS New York, 620 Eighth Ave., 34th Floor, New York, NY 10018
CLE: Two hours credit available in New York & New Jersey
Cost: Complimentary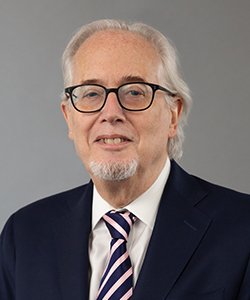 Antitrust
Bankruptcy
Business/Commercial
Class Action/Mass Tort
Employment
Environmental
Federal Law
Financial Markets
Franchise
Higher Education & Title IX
Insurance
Intellectual Property
Personal Injury/Torts
Professional Liability
Real Property
Securities
Settlement Master/Ombudsman
Special Master/Discovery Referee