What's Different About International Arbitration?
Practical Tips for Lawyers and Arbitrators
Sponsored by: JAMS, NYIAC, ICC, CPR, ICDR, AAA, ABA, CCA, NYSBA
November 24, 2014 | 8:30 AM – 5:30 PM
Spotlight on JAMS Panelist: Robert B. Davidson, Esq., FCIArb
Administering Institutions and Appointment of Arbitrators | 11:15 AM -12:30PM
Representatives of leading arbitral institutions will explore the differences between the rules governing domestic and international arbitrations, including how arbitrator appointments and challenges are handled. Experienced practitioners will address strategies for selecting party-appointed arbitrators.
Moderator: Alexandra Dosman
Panelists: Oliver Armas, Robert Davidson, Helena Erickson, Luis Martinez, Josefa Sicard-Mirabal, Robert Smit
CLE: 1.0 credits Professional Practice
Download the complete agenda and brochure.
November 24, 2014
New York International Arbitration Center
150 E. 42nd Street
17th Floor
New York, NY 10017
To register, please visit the NYIAC website.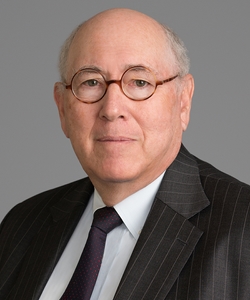 Business/Commercial
Construction
Employment
Engineering and Construction
Financial Markets
Insurance
Intellectual Property
International & Cross-Border
Life Sciences
Securities
Surety