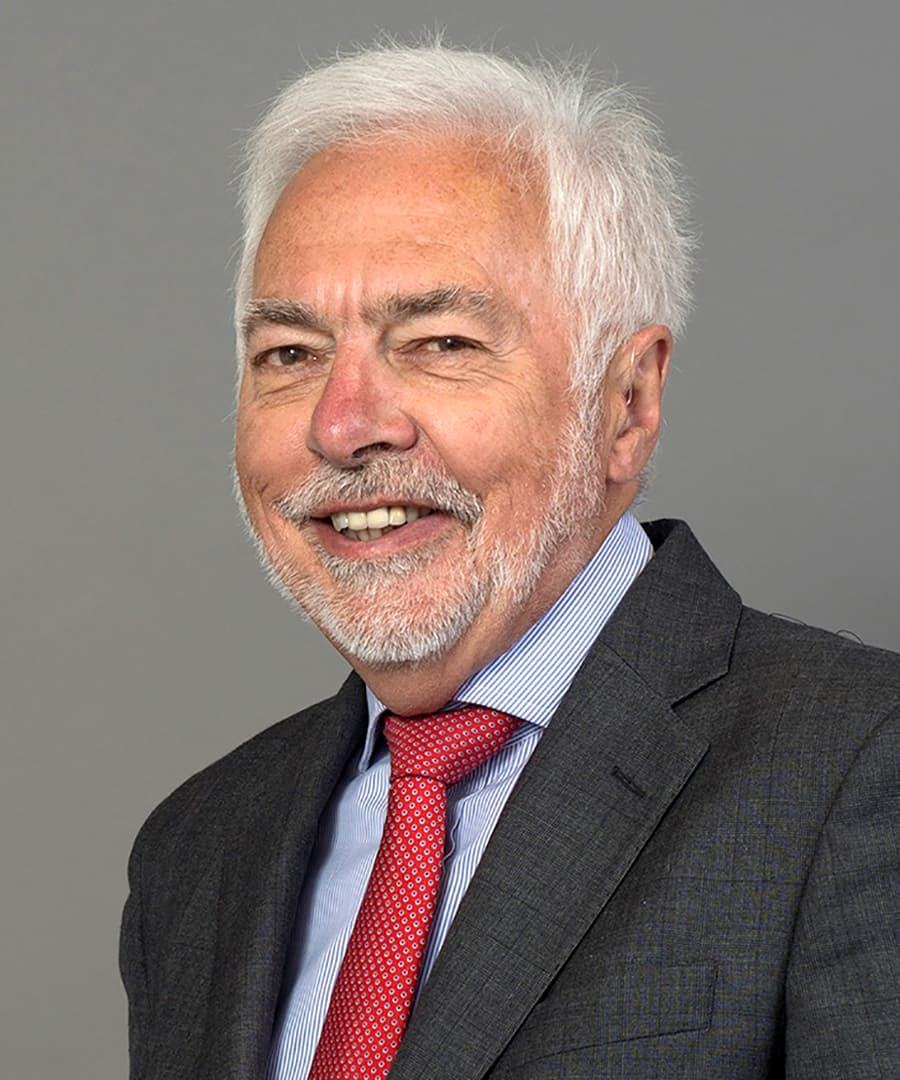 Richard Price
JAMS Mediator, Arbitrator, Referee/Special Master, Neutral Evaluator
Richard Price |
JAMS Mediator, Arbitrator, Referee/Special Master, Neutral Evaluator
Contact Case Manager
Burton King
620 Eighth Ave. 34th Floor
New York, NY 10018
T: 212-607-2758
F: 212-751-4099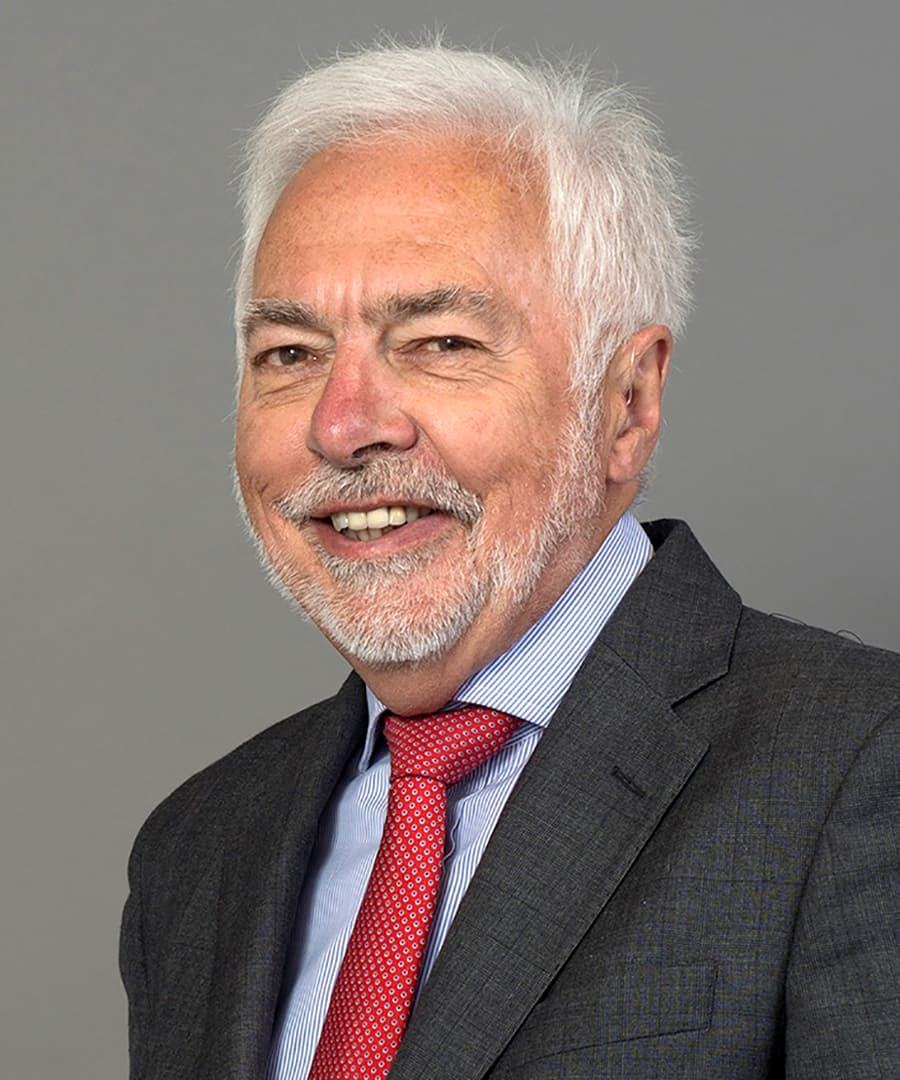 Richard Price
JAMS Mediator, Arbitrator, Referee/Special Master, Neutral Evaluator
Contact Information
Burton King
620 Eighth Ave. 34th Floor
New York, NY 10018
T: 212-607-2758
F: 212-751-4099
General Biography
Practice Areas
International & Cross-Border
Life Sciences
Honors, Memberships, and Professional Activities
Background and Education
Richard Price has a background in general commercial litigation, including contractual and licensing disputes, as well as being regarded as one of the UK's leading patent and trade mark lawyers. Richard brings over 40 years' experience leading teams in landmark cases and heading market-leading IP litigation practices. Prior to joining JAMS, Richard had extensive experience of disputes in many jurisdictions, including the USA, Hong Kong, and Western and Central Europe as well as the UK. His practice covered all aspects of IP law at all levels up to and including the House of Lords (now the Supreme Court) and Privy Council. Most recently as head of IP Arbitration and Mediation at CMS, his practice focused on resolution of disputes often in multi-jurisdictional patents, trade marks, passing off and copyright matters across a range of sectors set out below.

Richard was a partner at Woodham Smith (1977-1980), and subsequently a partner in major leadership positions at Taylor Joynson Garrett (later Taylor Wessing (1990-2011)), and Winston & Strawn (2011-2015).
Richard trained as an arbitrator with the Chartered Institute of Arbitrators (CIArb) in London, with the World Intellectual Property Office (WIPO), and with JAMS in San Francisco.
Areas of Expertise
Commercial contract and license disputes
Patent, Trade Mark, Copyright, and Registered Design infringement and validity.
Passing off, trade secrets and confidential information.
Disputes on agreements concerning intellectual property rights including telecoms and technology.
The European Union competition and TRIPs aspects of disputes on these subject matters; oppositions and appeals (European Patent Office).
Oppositions and revocations in the EUIPO (formerly the OHIM);
References to the European Court of Justice (now the CJEU) in Patent and Trade Mark matters; international mediations and arbitrations of IPRs.
Telecommunications.
FRAND and SEPs
Sectors
Medical devices
Pharmaceuticals
Genetically modified crops
Telecoms and technology
Consumer products
Electronic equipment
Carbon emissions
Water purification
Computer technology
Oil Engineering
ADR
Richard works as an arbitrator and as a mediator. He has recently served as a party-nominated arbitrator on a three-person panel in an international contractual dispute concerning oil engineering equipment between American and Russian parties under JAMS International Arbitration Rules.
Cases made public by the parties include a patent infringement dispute between two biotech companies scheduled for trial in Boston, Massachusetts, which he mediated successfully. Settlement details were published here.
Representative Matters
Silence Therapeutics PLC in its patent infringement proceedings in the UK, Portugal and The Netherlands against Alnylam UK Ltd and others concerning platform technology for RNA interference in the treatment of hereditary ATTR amyloidosis and other conditions : due to go to trial in December 2018 in London , the case settled globally shortly beforehand.
FAGE in its successful application for an interim injunction against Chobani in an extended passing off case concerning Greek Yoghurt (judgment November 2012; expedited trial February 2013; judgment March 2013 when FAGE was wholly successful); Court of Appeal judgment January 2014 when also wholly successful; appeal refused March 2014; Chobani's application for permission to appeal refused by Supreme Court July 2014; reference to CJEU refused December 2014.
FAGE in its successful application for an ex parte interim injunction against Danone; interim injunction maintained inter partes (February 2013).
Abbott Laboratories in its successful application against Medinol to have three patents on coronary stents (including coated stents) declared not infringed and/or invalid (judgment November 2010).
Abbott Laboratories in its successful application against Evysio (and Medtronic) to have three patents on coronary stents declared not infringed and/or invalid (trial February 2008; judgment April 2008).
W.L. Gore & Associates against Perouse Laboratories in patent infringement and revocation proceedings on abdominal stents; settled successfully shortly before trial March 2008.
Cargill Corporation in its successful defence of patent infringement proceedings by Monsanto Inc. in the first UK patent trial concerning genetically modified crops (trial July 2007; judgment November 2007; patentee's appeal dismissed in October 2008) followed by a good settlement.
ev3 Group of Companies in successful patent litigation with the University of California/Boston Scientific Limited (interventional neuroradiological system for treating brain aneurysms) including personally deposing witnesses under U.S. Civil Code 1782 in the Northern District of California resulting in the UK European patent being expunged; co-ordinating with Germany, the Netherlands, and the U.S., and in the EPO.
Johnson Wax's successful defence against Sara Lee's patent infringement action (household products; hydrodynamics) at trial and appeal; and responsible for the successful defence in parallel proceedings in France (up to the Supreme Court) and Denmark (up to the Court of Appeal).
Hoechst Celanese Corporation against BP Chemicals on a successful major patent infringement action (purifying acetic acid) which led to the first account of profits trial in England for over a century and a very successful settlement.
Healing Herbs Limited in its successful application in the OHIM to have BACH CTMs declared generic and cancelled; not appealed.
Healing Herbs Limited in its application to have BACH and BACH FLOWER REMEDIES trade mark registrations declared generic and revoked for flower remedies made in accordance with the original directions of Dr Edward Bach. Successful at trial, Court of Appeal and House of Lords (the leading UK case on generic or descriptive marks).
JIF Lemon in the successful House of Lords case for Reckitt & Colman plc (now Reckitt Benckiser plc) – the leading trade dress passing off case.
Canon Inc. in the last civil appeal from Hong Kong to the UK Privy Council (toner cartridges for printers and photocopiers – copyright and patent – successful on both).
Asahi Chemical Co. in its successful appeal to the House of Lords on the priority of patent claims (cancer- inhibiting genetic engineering patent).
Honors, Memberships, and Professional Activities
Completed Virtual ADR training conducted by the JAMS Institute, the training arm of JAMS
He has been for some years a Member of the Chartered Institute of Arbitrators and the WIPO panel of neutrals.
Patent Solicitors Association, founding member and Secretary (1982-1994)
Intellectual Property Lawyers Association (IPLA), Chairman (1994-1997)
Bristol University Postgraduate IP Law Diploma (tutor) Patents Workshop (1991-2007)
Oxford University Postgraduate IP Law Diploma (tutor) Patents Workshop (2008 - present)
Global Patent Litigation Project, founding member (2002 onwards)
UK IP litigation member of a UK Government-sponsored delegation to China, which conducted judicial seminars in Hangzhou and spoke on UK litigation to judges of the High Court and held meetings with senior judges in Shanghai and members of the People's Supreme Court in Beijing (May 2006)
Written extensively on patents and trade marks and given talks and seminars on these topics and on ADR.
Contributed over some time to the drafting of the Rules of the new European Unified Patent Court (UPC) and has been helping with the training of new UPC judges
AIPPI Standing Committee on ADR, UK delegate (2018 to date)
Background and Education
Bachelor of Laws, University of Bristol, 1967
Law Society qualifications from the College of Law, Guildford, qualifying as a solicitor in 1970
"Keen and responsive, with strong technical knowledge"

-Chambers UK, 2009
Upcoming Events
Past Events
Disclaimer
This page is for general information purposes. JAMS makes no representations or warranties regarding its accuracy or completeness. Interested persons should conduct their own research regarding information on this website before deciding to use JAMS, including investigation and research of JAMS neutrals. See More
Search our global directory of mediators, arbitrators and ADR professionals.
FIND A NEUTRAL