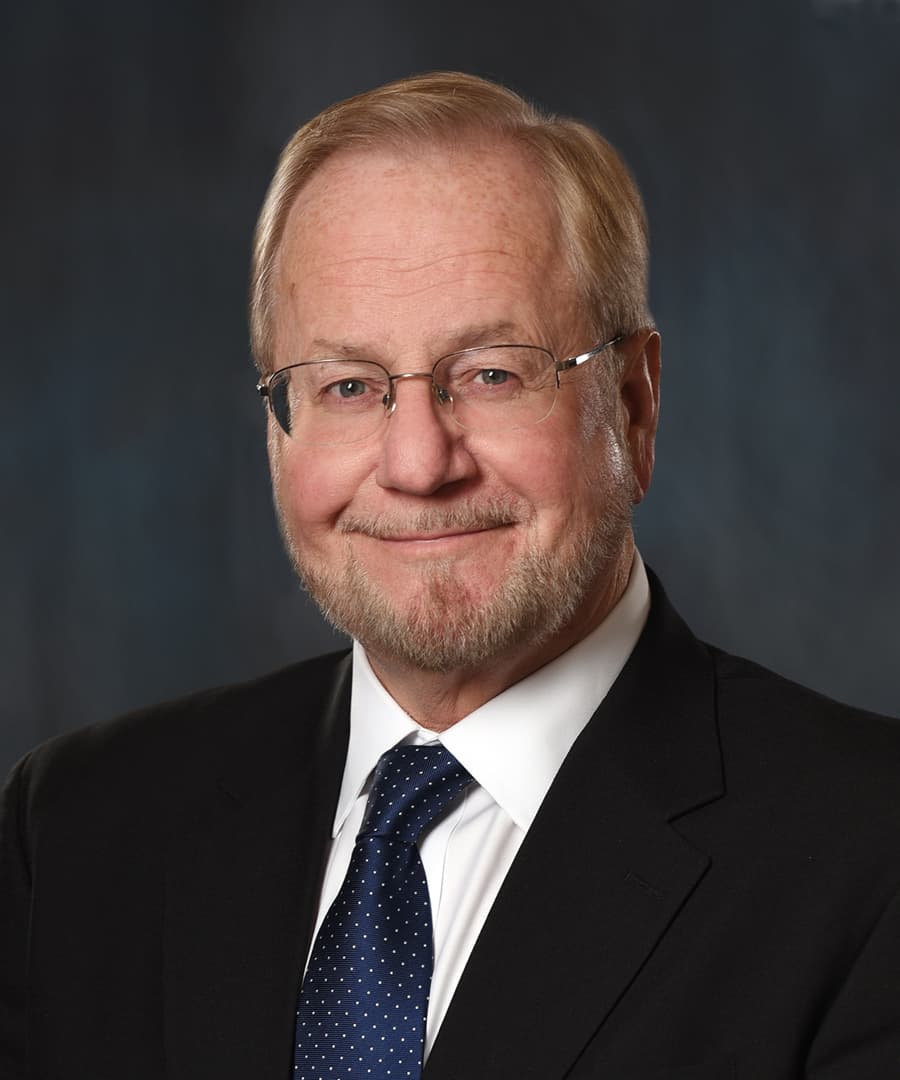 Hon. Philip M. Pro (Ret.)
Hon. Philip M. Pro (Ret.)
Contact Case Manager
Scott Parreno
7160 Rafael Rivera Way Suite #400
Las Vegas, NV 89113
T: 702-835-7806
F: 702-437-5267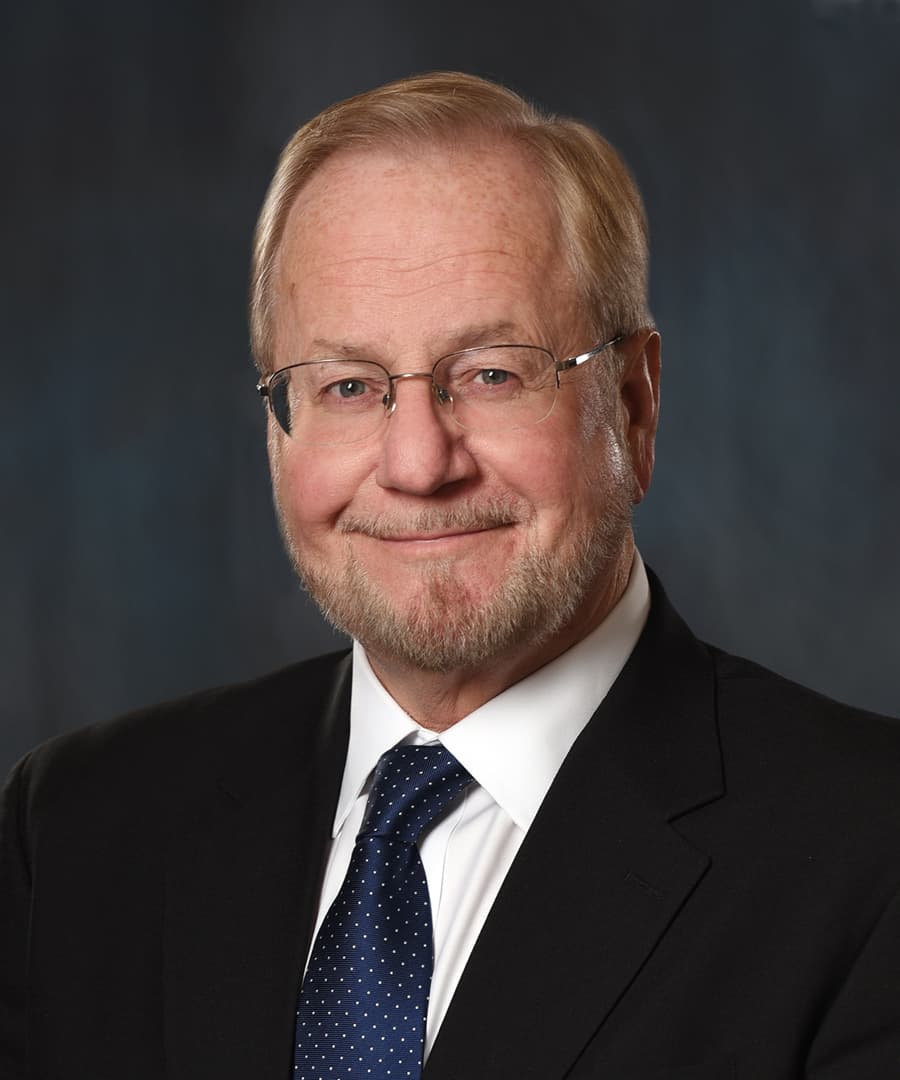 Hon. Philip M. Pro (Ret.)
Contact Information
Scott Parreno
7160 Rafael Rivera Way Suite #400
Las Vegas, NV 89113
T: 702-835-7806
F: 702-437-5267
General Biography
Practice Areas
Business/Commercial
Class Action/Mass Tort
Employment
Entertainment and Sports
Federal Law
Intellectual Property
International & Cross-Border
Life Sciences
Personal Injury/Torts
Product Liability
Real Property
Securities
Special Master/Discovery Referee
Honors, Memberships, and Professional Activities
Background and Education
Hon. Philip M. Pro (Ret.) joined JAMS following a distinguished federal judicial career spanning nearly 35 years, during which he earned a reputation for fairness, preparation, active case management, decisiveness, and a deep understanding of the law. As a United States District Judge for more than 27 years, he presided over a full range of cases involving intellectual property, commercial disputes, antitrust, securities, employment, class actions, multi-district litigation, and many others.
From 1980 to 1987, Judge Pro also served as the only full-time United States Magistrate Judge in Las Vegas and presided over a wide range of pre-trial matters and settlement conferences in virtually all civil cases filed in federal court, including the MGM Grand Hotel Fire Litigation, MDL 453. Prior to his service on the Bench, Judge Pro had a distinguished career as an Assistant U.S. Attorney for the District of Nevada, Deputy Attorney General for the Nevada Gaming Division, and as a civil litigator.
Judge Pro has traveled to over 20 countries to promote the rule of law through educational programs teaching independent judicial administration and case management. His experience and global perspective has proved vital in resolving international disputes.
Representative Matters
Antitrust

Held that Natural Gas Act preempts state-law claims challenging alleged industry price fixing practices that directly affect wholesale natural gas market. In re Western States Wholesale Natural Gas Antitrust Litigation, MDL 1566
Multi-district litigation (MDL) case alleging antitrust conspiracy to artificially inflate energy prices and seeking remand to state court. In re California Retail Natural Gas and Electricity Antitrust Litigation, MDL 1406
Adjudicated gasoline retailers' antitrust action against competitor alleging predatory pricing of gasoline in violation of Sherman Act and Clayton Act. Rebel Oil v. Atlantic Richfield Co., 957 F.Supp. 1184 (1997)

Arbitration

Since joining JAMS in 2015, Judge Pro has been selected as an arbitrator and mediator in cases involving a variety of commercial disputes, breach of contract claims related to licensing of intellectual property, employment discrimination, wage and hour and false claims cases, international contract and banking claims, and a national multi-party arbitration arising under the Tobacco Master Settlement Agreement. (See Video above for a description of Judge Pro's approach to arbitrations).

Business/Commercial

Dispute related to authorization for banks to charge customers of other banks for usage of their automated teller machines (ATM). Valley Bank v. Plus Systems, 749 F.Supp. 223
Breach of contract action against real estate companies arising from dispute regarding 2,000-acre development
Federal savings association action against former bank employees alleging breach of fiduciary duty and violation of Nevada Uniform Trade Secrets Act
Countless actions related to breach of contract and breach of fiduciary duty
Numerous deficiency judgment actions on guarantees securing loans for real estate development
Numerous insurance coverage and bad faith claims
Settled action over liability of members of joint venture developing a large condominium complex following summary judgment
Adjudicated claims for interference with contractual relations arising in connection with real estate development auction

Employment

Disputes alleging age and gender discrimination, and hostile work environment
Disputes arising from retaliation claims
Numerous sexual harassment and discrimination cases
Former employees' class actions alleging systematic wage and hour violations under federal and state law
Lawsuits alleging disability discrimination under Americans with Disabilities Act (ADA)
Multiple collective actions and class actions brought under Fair Labor Standards Act

Environmental Litigation

Suit by property developer and City of Las Vegas against railroad seeking remediation costs for railroad's contamination of property. City Parkway v. Union Pacific Railroad, 911 F.Supp.2d 1022 (2012)
Construing claims by former employees working at classified United States Air Force facility against EPA alleging violations of Resource Conservation and Recovery Act. Kaza v. Browner, 932 F.Supp. 254 (1996)
Citizen suit brought under Resource Conservation and Recovery Act (RCRA) and Comprehensive Environmental Response, Compensation and Liability Act (CERCLA). Frost v. Perry, 919 F.Supp. 1459 (1995)
Lawsuit related to project to widen section of federal interstate highway. Sierra Club v. U.S. Dept. of Transportation, 245 F.Supp.2d 1109
Action by organizations in Mexico and the United States regarding project to modify the "All American Canal" to prevent seepage of water to the Mexicali Valley. Consejo de Desarrollo Economico de Mexicali v. U.S., 438 F.Supp.2d 1207 (2006)
Construing claims related to water diversion, transportation, and storage rights and authority of Nevada State Engineer with respect thereto. U.S. v. Alpine Land & Reservoir Co., 919 F.Supp. 1470 (1996)
Holding absolute FCC ban on proposed gaming advertisements violated broadcasters' rights to commercial free speech. Valley Broadcasting v. U.S., 820 F.Supp. 519 (1993)

Intellectual Property

Copyright

Adjudicated various cases on diverse copyright areas
Disputes arising from website design

Patent

Court trial declaratory judgment finding that patents related to machine vision and automatic identification bar code technology were invalid, unenforceable, and not infringed. Symbol Technologies v. Lemelson, 301 F. Supp. 2d 1147 (2004)
Lawsuit by owner of card game patents alleging infringement by competitor
Patent infringement suit by owner by assignment of six patents for "Electronic Surface Mount Packages". Halo Electronics v. Bel Fuse (2013)
Infringement suit by owner of patent for electronic gaming network and patent for lottery-type wagering game against competitor. Fortunet v. Melange Computer Services, 412 F.Supp.2d 1071 (2005)
Class action by investor partners against patent owner alleging breach of fiduciary duty and of partnership agreement as result of alleged failure to enforce royalty agreement

Trademark

Action brought by owner of registered trademark consisting of name and likeness of musician Bob Marley for infringement, unfair competition, and unauthorized use of right to publicity under Nevada law
Various trade dress cases between competitors concerning product design and packaging
Trademark infringement action between owners of competing adult entertainment websites

Personal Injury/Torts

Claims for negligent infliction of emotional distress, and conscious disregard for safety of invitees and guests at 1991 Tailhook Convention. Paula Coughlin v. Tailhook Assoc. & Hilton Hotels, 879 F.Supp. 1047 (1995)
Court trial adjudicating claims of former workers at Nevada nuclear test site alleging negligence in protecting workers engaged in atmospheric and underground nuclear testing
Action alleging conspiracy to defame Gennifer Flowers in books and television interviews. Flowers v. Carville, et al., 292 F.Supp 2d 1225 (2003)

Product Liability

Presided over products liability injury action against manufacturer of ventriculoperitoneal brain shunt
Numerous product defect cases related to medical devices and drug products including actions involving hernia repair surgery using a hernia mesh device, hip implant system defects, the use of pedicle screw spinal fixation devices
Presided over products liability action against automaker company involving alleged defect in transmission locking mechanism
Presided over a products liability action regarding allegedly defective pet food
Mediated a personal injury action against manufacturer of an off-road vehicle caused by an allegedly defective gas tank

Securities

Dispute related to alleged hostile takeover and defensive measures, and to compel annual meeting. Hilton Hotels v. ITT Corp., 978 F.Supp. 1342 (1997)
Class action alleging securities fraud, insider trading, and pendent state claims for common-law fraud and negligent misrepresentation
Actions alleging securities fraud through issuing false or misleading statements about reserves, revenues, and income. In re Stratosphere Corp. Securities Litigation, 66 F.Supp.2d 1182 (1999)
Action alleging golf club owners conspired to fraudulently induce investors to purchase country club at inflated price
Securities fraud class action alleging price-fixing
MDL action for securities fraud brought by investors who purchased stock
Honors, Memberships, and Professional Activities
Completed Virtual ADR training conducted by the JAMS Institute, the training arm of JAMS.


Appointed, Nevada Gaming Commission, 2015-2019
Recognized in Nevada Law Journal 511 (2012) Saluting Judge Pro's Quarter Century of Nevada District Service
Board, Federal Judicial Center, 2007-2011
Chair, Ninth Circuit Wellness Committee, 2005-2010
Co-moderator, U.S. Department of Justice Colloquium for Iraqi Jurists in Washington, D.C., 2003
Member of the Ninth Circuit Jury Instructions Committee, 1987-2002
Vice President, Federal Judges Association, 1997-2001, and Board Member, 1992-2001
Co-chair, Founding Advisory Board, William S. Boyd School of Law, University of Nevada at Las Vegas, 1997-1999
Chair, United States Judicial Conference Committee on the Administration of the Magistrate Judges System, 1993-1998
Founding Member, Howard McKibben Nevada American Inn of Court, President 1988-1990
Publications:

Co-author, "Measured Progress, the Evolution and Administration of the Federal Magistrate Judges System", The American University Law Review, 1995
Author, "Misunderstanding Judging," Nevada Law Journal, 2007
Background and Education
Judge, United States District Court, District of Nevada, 1987-2014

Senior United States District Judge, 2012-2014
Chief Judge, District of Nevada, 2002-2007

Magistrate Judge, United States District Court, District of Nevada, 1980-1987
Assistant United States Attorney, Reno, 1980
Deputy Attorney General, Gaming Division, State of Nevada, 1979-1980
Partner, Semenza, Murphy and Pro, 1977-1979
Assistant United States Attorney, Las Vegas, Nevada, 1975-1977
Deputy Public Defender, Clark County, Nevada, 1973-1975
Law Clerk for the Honorable William P. Compton, Eighth Judicial District Court in Las Vegas, Nevada, 1972-1973
LL.M., Duke University School of Law, 2014
J.D., Golden Gate University School of Law, 1972
Home Office
HOME OFFICE
Available to Travel
Disclaimer
This page is for general information purposes. JAMS makes no representations or warranties regarding its accuracy or completeness. Interested persons should conduct their own research regarding information on this website before deciding to use JAMS, including investigation and research of JAMS neutrals. See More
Search our global directory of mediators, arbitrators and ADR professionals.
FIND A NEUTRAL