Contact Case Manager
Nykesha Potts
1201 W. Peachtree St. #2650
Atlanta, GA 30309
T: 404-566-2180
F: 404-588-0905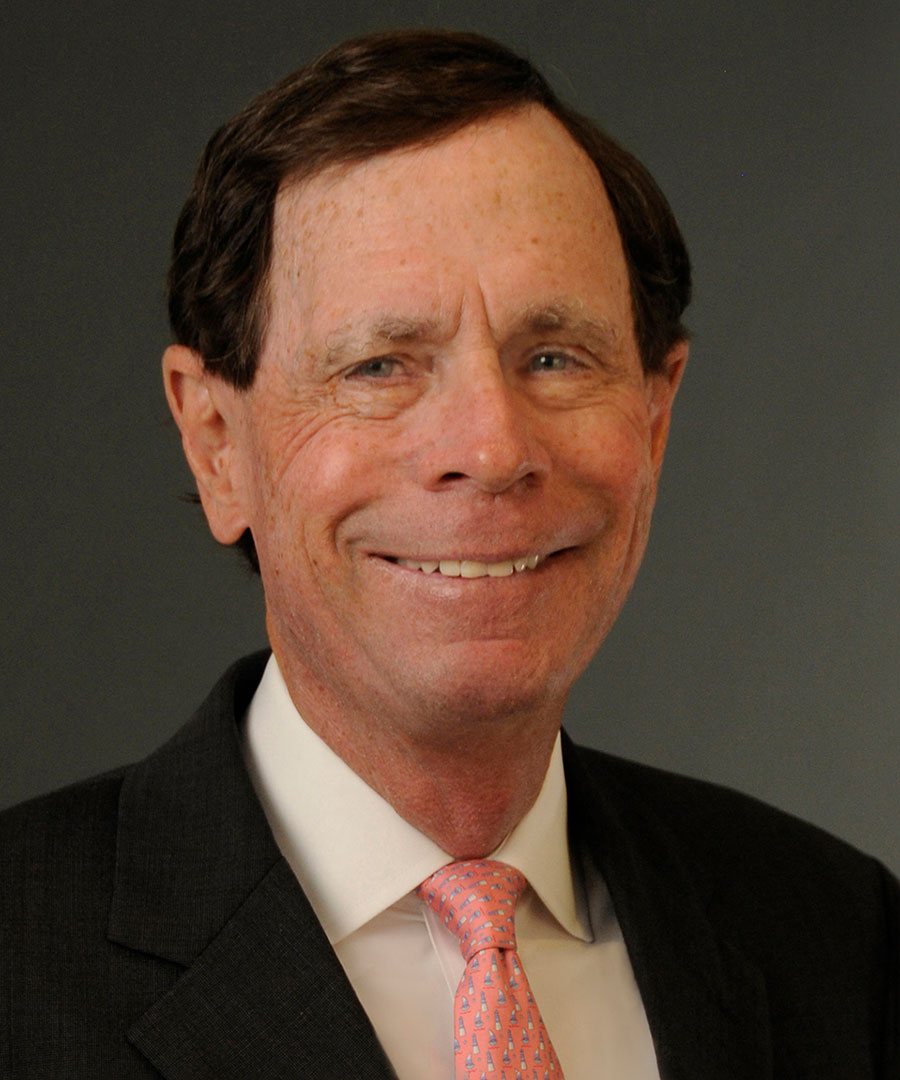 Marbury Rainer, Esq.
Contact Information
Nykesha Potts
1201 W. Peachtree St. #2650
Atlanta, GA 30309
T: 404-566-2180
F: 404-588-0905
General Biography
Practice Areas
Antitrust Competition Law
Bankruptcy
Business Commercial
Health Care
Insurance
Securities
Honors, Memberships, and Professional Activities
Background and Education
Marbury Rainer joins JAMS as a mediator and arbitrator after over 47 years serving as a counselor and litigator to public and private companies, financial institutions, officers, directors and shareholders, and guiding his clients through all manner of litigation, investigations and governance matters. He is valued for his skills in resolving disputes developed from serving as lead counsel in complex, multi-party cases; assessing claims; and shepherding parties toward resolution. He believes alternative dispute resolution strategies are an invaluable tool to reach settlement in the best interest of all parties.
Mr. Rainer has worked on a wide range of corporate governance matters and litigation, including disputes over M&A transactions and agreements, securities fraud, antitrust, accounting restatements, breach of fiduciary duty, fraud, trade secrets, insurance coverage, real estate transactions and breach of contract. He also regularly represented health care clients in antitrust matters and medical staff disputes. His extensive litigation experience includes class actions, derivative suits and federal government investigations.
Mr. Rainer also served as his prior firm's general counsel and has served as counsel for corporate boards and special committees in responding to derivative demands. He is often called upon as an expert witness on corporate issues and standards of care involving claims against attorneys and law firms. He will provide mediation, arbitration, special master/referee and neutral analysis dispute resolution services.
Mr. Rainer was named Georgia Lawyer of the Year by The Best Lawyers in America© for "Bet the Company" Litigation in 2020 and for Mergers and Acquisitions Litigation in 2018.
ADR Experience and Qualifications
More than 47 years' experience with complex business, corporate, professional liability and banking matters
Substantial experience as lead counsel in handling trial and appellate matters in multiple jurisdictions
Served as lead counsel for parties in successfully mediated cases involving clients in mergers and acquisitions disputes, corporate and officer and director liability claims, real estate partnership and joint venture disputes, noncompete claims, contract disputes and nursing home liability issues
Representative Matters
Business Commercial

Lead counsel for international manufacturer of optical fiber in trade secret litigation that was resolved in client's favor after negotiations among parties in India, Japan and the U.S.
Represented banks in a wide range of actions against debtors and borrowers and in defending actions involving allegations of breaches of duties and fraudulent conveyances
Represented closely held corporation and management in connection with a lawsuit between former owners and venture capital firms/majority shareholders over the terms of the venture capital investment agreement
Represented COO of bankrupt resort company against claims brought against the officers and directors by the bankruptcy trustee; case was resolved after extensive multi-party mediation sessions involving the parties and the D&O insurance carrier
Represented public company in action against former senior VP for breach of fiduciary duty for conflicting interest transactions; action was resolved after multiple mediation sessions
Served as expert witness on issues of ethics and standards of care in attorney malpractice actions and motions for attorneys' fees for alleged frivolous claims
Represented buyers and sellers in actions against sellers of merged or acquired companies for breach of representations and warranties, indemnification and fraud
Represented NFL player agent and agency in action brought by former employer for breach of a noncompete agreement, for breach of fiduciary duty and for commissions earned on player contracts; successfully resolved the claims in mediation after defeating plaintiff's motion for a preliminary injunction
Represented developer in major joint venture dispute that was successfully resolved in mediation
Represented senior vice president of marketing of publicly held corporation in SEC and United States attorney investigations and civil actions arising out of a financial restatement over revenue recognition issues
Represented former CEO of closely held corporation in connection with allegations of breach of fiduciary duty by minority shareholders
Frequently represented general partners in successful resolution of disputes with limited partners in real estate development LLPs
Represented partners in major accounting firm in successful defense of an action brought by the former firm partners against them and the new firm alleging breach of restrictive covenants and breach of fiduciary duty
Represented bankrupt public company in action against merger partner for breach of fiduciary duties and breach of contract, and defended counterclaim for securities fraud based on revenue recognition and other financial statement issues; matter was successfully resolved through multi-party negotiations

Health Care

Advised numerous hospitals regarding antitrust issues in connection with mergers and various joint ventures
Represented major hospital system as lead counsel in successful antitrust action against competing provider; upheld the win in Eleventh Circuit Court of Appeals

Insurance

Successfully represented a major regional health care client in obtaining insurance coverage for a claim against the client arising out of a business dispute
Frequently consulted with clients about coverage issues under general liability and D&O insurance policies and advised clients about making claims under existing coverage
Successfully represented an industrial company as special insurance counsel in challenging the denial of coverage for claims in a lawsuit against the client brought by a competitor for tortious interference and other claims arising from the client's hiring of employee
Represented public company in obtaining insurance coverage through litigation against D&O insurance company
Represented former non-executive chairman of public company in securities fraud, derivative and D&O insurance rescission actions
Honors, Memberships, and Professional Activities
Memberships and Affiliations
Member; Litigation, Business Law, Antitrust and Dispute Resolution Sections; American Bar Association
Member, State Bar of Georgia
Director, Georgia Justice Project, 2010–2019
Past President, Harvard Law School Association of Georgia
Former Director, Meritas Law Firms Worldwide
Lecturer, "Lessons in Leadership," University of Georgia Terry College of Business Annual Seminar, 2007–2017
Member, President's Cabinet, University of Alabama, 1998–present
Selected Awards and Honors
Distinguished Alumnus Award, University of Alabama, 2023
Recognized by The Best Lawyers in America© as the 2020 Lawyer of the Year in Georgia in the practice area of "Bet-the-Company" Litigation.
Recognized by The Best Lawyers in America© as the 2018 Lawyer of the Year in Georgia in the practice area of Litigation-Mergers and Acquisitions
Listed, Chambers USA: America's Leading Lawyers for Business for Litigation: General Commercial, 2018, 2019
Selected by his peers for inclusion in The Best Lawyers in America© in the practice areas of Bet-the-Company Litigation, Commercial Litigation, Litigation-Merger and Acquisitions, and Litigation-Securities, 2008–2020
Selected as one of Georgia's "Super Lawyers" by Law & Politics and Atlanta Magazine, 2005–present
Recognized as one of Georgia's "Top Rated Lawyers" by Martindale-Hubbell and ALM
Selected Publications and Speaking Engagements
Presenter, "Developments in Corporate Governance and Directors' and Officers' Fiduciary Duties," 38th Annual Georgia Business Law Institute, 2019
Presenter, "Update on Director and Officer Liability," 37th Annual Georgia Business Law Institute, 2018
Moderator, Meritas Business Success Stories, Meritas Annual Meeting (U.S. Regional Session), 2018
Speaker, The Knowledge Group, "Heightened Developments in D&O Liability Exposure: Important Highlights Uncovered" (Webinar), 2017
Presenter, "Officers and Directors Liability: Today's State of Play," 35th Annual Georgia Business Law Institute, 2016
Co-Author, "Accountant Liability to Third Parties in Georgia," 20 Georgia Bar Journal Vol. 2, 2014
Presenter, "Judicial Developments in Officer and Director Liability: Loudermilk and Beyond," 33rd Annual Georgia Business Law Institute, 2014
Background and Education
Adjunct Professor, Advanced Corporate Law, University Alabama School of Law, 2020–present
Owner, The Rainer Firm, 2019–2023
Founding Partner; Parker, Hudson, Rainer & Dobbs; 1981–2019
Associate, King & Spalding, 1976–1981
J.D., cum laude, Harvard Law School, 1975

Board of Student Advisors

Finance Officer, United States Army, 1970–1972
B.A., University of Alabama, 1970
Home Office
HOME OFFICE
Available to Travel
Disclaimer
This page is for general information purposes. JAMS makes no representations or warranties regarding its accuracy or completeness. Interested persons should conduct their own research regarding information on this website before deciding to use JAMS, including investigation and research of JAMS neutrals. See More
Search our global directory of mediators, arbitrators and ADR professionals.
FIND A NEUTRAL