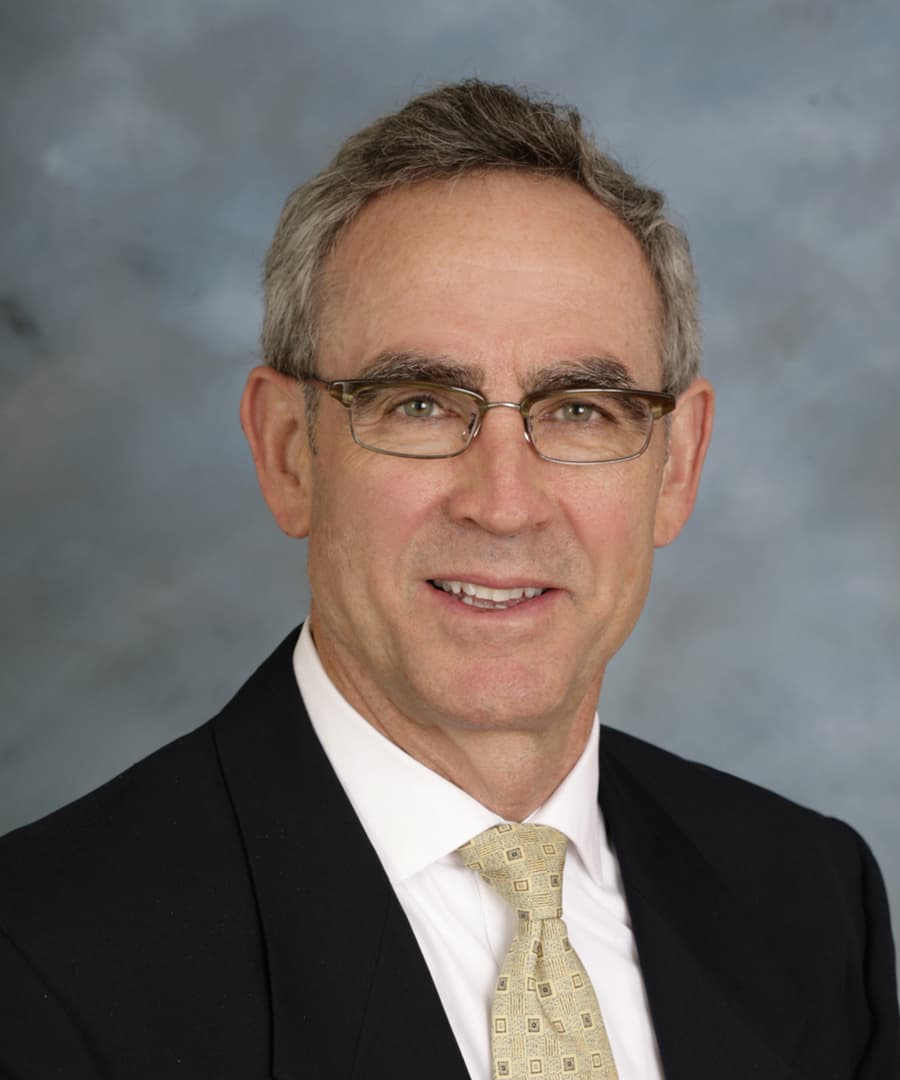 Michael D. Ranahan, Esq.
JAMS Mediator, Arbitrator and Referee/Special Master
Michael D. Ranahan, Esq. |
JAMS Mediator, Arbitrator and Referee/Special Master
Contact Case Manager
Kathleen Hanley
Two Embarcadero Center Suite 1500
San Francisco, CA 94111
T: 415-774-2617
F: 415-982-5287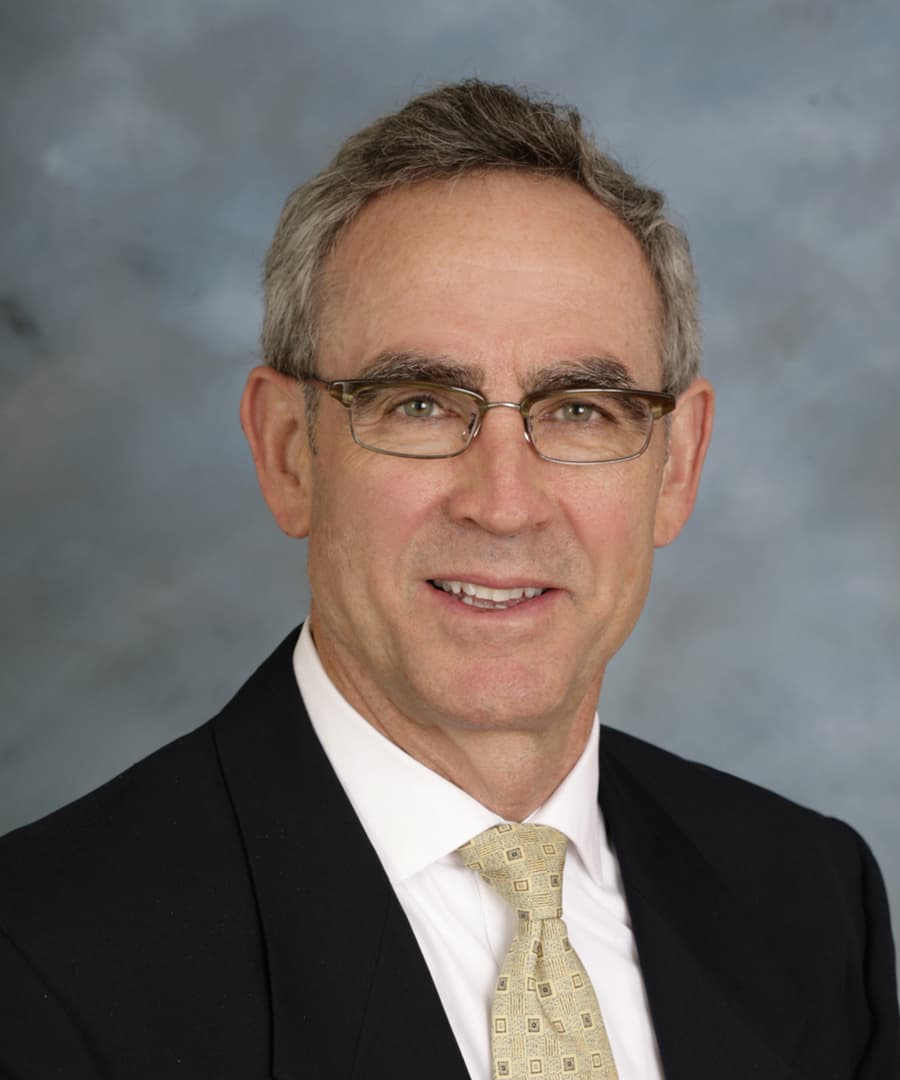 Michael D. Ranahan, Esq.
JAMS Mediator, Arbitrator and Referee/Special Master
Contact Information
Kathleen Hanley
Two Embarcadero Center Suite 1500
San Francisco, CA 94111
T: 415-774-2617
F: 415-982-5287
General Biography
Practice Areas
Arbitration
Business/Commercial
Insurance
Personal Injury/Torts
Professional Liability
Real Property
Honors, Memberships, and Professional Activities
Background and Education
Michael D. Ranahan, Esq. has over twenty years of experience as a litigator and since 2005 has been a full-time JAMS neutral conducting both mediations and arbitrations. With particular expertise in personal injury and business commercial matters, he also handles landlord/tenant and other real property disputes as well as professional liability matters and has brought over a thousand cases to conclusion.
Mr. Ranahan is known for his ability to build rapport with clients, earning their confidence, while working with attorneys to address the pivotal issues on both sides of the matter. Mr. Ranahan is committed to reaching resolution. When a case is not ready to settle, he follows-up, seeing it through to the end. In arbitration proceedings, he is prepared and pursues additional research when necessary, enabling him to quickly absorb the legal issues and make informed decisions. Having successfully resolved matters with unique hearing needs, such as telephonic mediations and online dispute resolution, Mr. Ranahan is able to adapt his style to meet the needs of the parties and the attorneys.
Mr. Ranahan is also available to hear matters under the JAMS Northern California Alternative Fee Settlement Program. Learn more about the program here.
Representative Matters
Automotive Disputes

Representative Automotive Related Mediations/Arbitrations

Mediated hundreds of consumer disputes with nearly every major automobile and RV manufacturer, involving the following issues:

Song-Beverly (lemon law)
Magnuson-Moss
Breach of implied warranty
Consumer Legal Remedies Act (CLRA)
Civil Penalty

Mediated and arbitrated Automobile Sales Finance Act (ASFA) matters involving consumers, dealerships and lenders
Arbitrated or mediated attorney fee applications/disputes post settlement
Arbitrated numerous breach of contract disputes alleging fraud in the sale of vehicles

Business/Commercial

Representative Business/Commercial Mediations

Collection disputes between individuals and credit card companies
Mechanic's lien case between contractor and land owner
Dispute between a public utility, water district, and contractor following a catastrophic water main rupture resulting in substantial property damage, lost profit claims, and business interruption claim

Representative Business/Commercial Arbitrations

Partnership dispute relating to restaurant construction, operations, and ultimate dissolution
Partnership dispute involving division of real estate firm commissions and assets, allocation of debts and final dissolution

Insurance

Representative First Party Insurance Mediations/Arbitrations

First party casualty loss claims resulting from

Fire
Hail/Wind Storms
Flooding
Hurricane damage
Employee theft

First party dispute regarding custom vehicle loss

Personal Injury/Torts

Mediated Personal Injury Cases in the Following Areas:

Construction site accidents
Premises liability
Products liability
Professional negligence, including legal and medical malpractice
Uninsured and underinsured motorists
Vehicular related matters
Other tort claims

Representative Personal Injury Mediations

Wrongful death claims involving multiple decedents and insurance coverage issues
Case involving the State of California wherein the plaintiff suffered catastrophic injuries
Truck/bicycle accident wherein an elderly plaintiff suffered a traumatic brain injury; causation, damages and the nature and scope of plaintiff's injuries were vigorously contested
On the job injury with third party liability wherein plaintiff suffered severe multiple fractures when a stack of pallets struck him; significant issues involved liability, residual disability, damages, comparative fault, and worker's compensation lien rights
Uninsured motorist claim where claimant suffered major injuries requiring back fusion surgery with resulting permanent disability
Car/motorcycle collision with plaintiff motorcyclist suffering a significant foot fracture with resulting chronic pain and permanent disability
Underinsured motorist claim involving multiple vehicles with the insured suffering a severe shoulder injury and multiple fractures resulting in surgery and permanent disability
Multiple cases while participating in "Settlement Days" with major insurance carrier

Representative Personal Injury Arbitrations

Personal injury claim involving five-vehicle accident with issues of liability, causation, apportionment of fault, and damages in dispute
Uninsured Motorist claim involving a pro per claimant wherein insured suffered neck and back injuries; extent and nature of injuries and residuals were in dispute

Real Property

Representative Landlord-Tenant and Real Estate Mediations

Multiple landlord-tenant disputes involving the following types of claims

Breach of warranty of habitability
Wrongful eviction/retaliatory eviction
Breach of contract
Breach of covenant of quiet enjoyment
San Francisco Rent Ordinance violations

Hostile boundary dispute between adjacent property owners involving yacht harbors
Matters involving residential real estate sales contracts
Property line disputes involving easements
Tree disputes (view/privacy)
Honors, Memberships, and Professional Activities
Completed Virtual ADR training conducted by the JAMS Institute, the training arm of JAMS.


Member, California State Bar Association, 1985-present
Board of Directors, Bay Oaks Soccer Club, Oakland, CA, 2004-2007
Board of Directors, Park Day School, Oakland, CA, 1999-2002
"Making Lemonade," ADR Profile, Daily Journal, July 20, 2012
Background and Education
Principal, Ranahan Law Corporation, specializing in personal injury cases, 1985-2004
J.D., John F. Kennedy University, Pleasant Hill, CA, 1985
MBA, University of Illinois, Urbana-Champaign, IL, 1981
B.A., University of California, Berkeley, CA, 1977
"Michael keeps clients comfortable and informed while at the same time pushes the attorneys to take a real look at their own and their opponent's cases. He blends the practical and legal worlds in a way that addresses both the clients and the lawyers concerns, all by getting to the core of the issues…. He's definitely among the best I've ever worked with."

- Prominent Northern California Law Firm Partner
HOME OFFICE

Walnut Creek, California
1255 Treat Blvd., Suite 700, Walnut Creek, CA 94597
View Location Details

Silicon Valley, California
160 W. Santa Clara St., Suite 1600, San Jose, 95113 CA
View Location Details
AVAILABLE TO TRAVEL

Sacramento, California
1415 L Street, Suite 700, Sacramento, CA 95814
View Location Details

San Francisco, California
Two Embarcadero Center, Suite 1500, San Francisco, CA 94111
View Location Details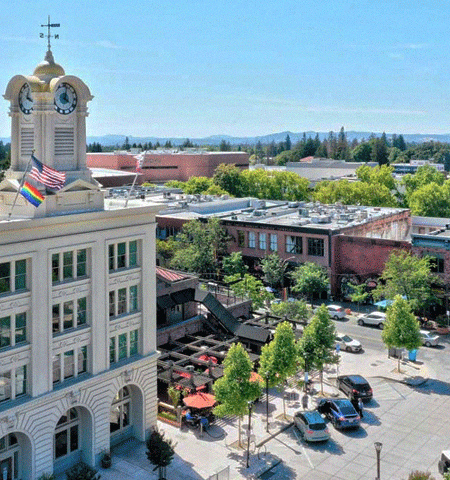 Santa Rosa, California
50 Old Courthouse Square, Suite 600, Santa Rosa, CA 95404
View Location Details
Upcoming Events
Past Events
Disclaimer
This page is for general information purposes. JAMS makes no representations or warranties regarding its accuracy or completeness. Interested persons should conduct their own research regarding information on this website before deciding to use JAMS, including investigation and research of JAMS neutrals. See More
Search our global directory of mediators, arbitrators and ADR professionals.
FIND A NEUTRAL