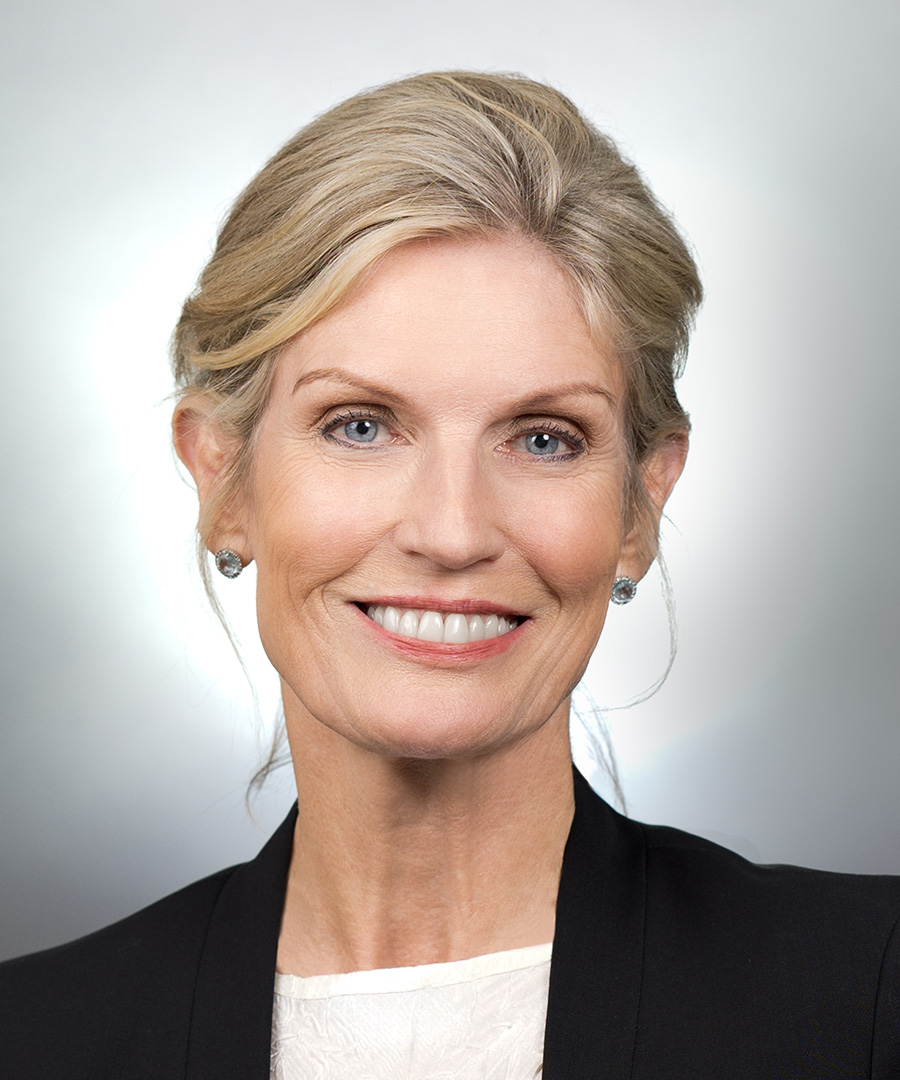 Hon. Glenda Sanders (Ret.)
General Biography
Practice Areas
Administrative Law
Business & Commercial
Class Action & Mass Tort
Construction Defect
Employment Law
Health Care
Intellectual Property
Honors, Memberships, and Professional Activities
Background and Education
Hon. Glenda Sanders (Ret.) has joined JAMS as a neutral after a distinguished career spanning 42 years. Judge Sanders served as a judge of the Orange County Superior Court for 20 years including six years on the Complex Civil Litigation Panel. During her time on the bench, she served as the supervising judge of the Civil Panel, chairperson of the court's Finance Committee and presiding judge of the Orange County Superior Court, California's third-largest court (144 judicial officers and 1,500 employees).
Judge Sanders was elected by her peers to lead the Orange County Superior Court as its presiding judge at a time when the judicial branch of government in California was experiencing unprecedented budget cuts, causing many courts throughout the state to downsize or even shut down entirely. Under her leadership, the Orange County Superior Court substantially reduced its expenses by millions of dollars without closing courthouses or retrenching staff.
Judge Sanders has presided over thousands of complex cases focusing upon multiparty, coordinated and consolidated business disputes involving mass torts, catastrophic injuries, environmental and insurance issues, class actions (consumer and wage and hour), Private Attorneys General Act (PAGA) claims, real estate, intellectual property and construction defects.
Judge Sanders has been described by the Court of Appeal as an "an experienced and respected jurist with extensive experience in class action matters" (Uribe v. Crown Building Maintenance Company, 70 Cal. App. 5th 986, 1006, fn. 4). In a hard-fought trade secrets matter the Court of Appeal commented on her "well-reasoned, articulate, legally sound and courteous rulings" (Scott C. Moody Inc. v. Staar Surgical Company, 195 Cal. App 4th 1043, 1049, fn. 10).
She has managed, resolved and facilitated the settlement of coordinated and consolidated product defect and consumer claims in the medical, dental, automotive, construction and mortgage industries.
Representative Matters
Administrative Law

Writs of mandate including challenges to decisions of the coastal commission, cities, counties and state agencies
Petition for writ of mandate brought by 86 Southern California municipalities against a state agency for the issuance of a permit prescribing the maximum permissible level of pollutants in municipal storm sewer systems
Writs of mandate concerning election disputes
Wrongful termination of public officials
Environmental challenges relating to the proposed development of numerous single- and multihome construction projects potentially impacting Southern California's coastal zone

Business & Commercial

Coordinated actions against major real estate developers brought by a receiver alleging fraudulent voidable transfers of substantial tracts of property for the purpose of avoiding payment of a multimillion-dollar judgment
Malicious prosecution arising out of underlying partnership disputes involving multiple partnerships, partners and allegedly improper transactions
Breach of contract, fraud and misrepresentation claims in the context of promissory notes, purchase and sale of consumer goods, real estate and intellectual property, leases between major landlord/property developer and tenants
Action for damages and injunctive relief brought by minority shareholders against directors of well-known artificial sweetener manufacturer alleging breaches of fiduciary duty arising out of loans and transfers of property to several corporations aligned with defendants

Class Action & Mass Tort

Data breach and privacy claims, including consumer class action claims, of thousands of records of confidential financial information by major search engine/browser
Numerous consumer class actions brought on behalf of:

Holders of gift certificates and restaurant vouchers claiming a failure to honor them
Purchasers of TV monitors (resolution inferior to that advertised), purchasers of poultry alleged to be the product of chickens raised "naturally" and purchasers of automobiles (defective sunroofs)
Boat slip tenants claiming a wrongful increase in monthly rent
Hospital patients challenging the sufficiency of its disclosures in the hospital's online "chargemaster" and claiming that the hospital failed to sufficiently disclose fee for emergency room visit
College students seeking tuition refund for failure to provide classes when teaching assistants went on strike

Coordinated dental malpractice actions brought by 150 plaintiffs claiming damages for a range of injuries, including catastrophic injuries, arising out of performance of unnecessary procedures, treatment without informed consent and failure to properly sterilize dental equipment resulting in bacterial infection
Action brought by more than 600 homebuyers joined in a single complaint for home loan mortgage fraud involving major banks and other lenders

Construction Defect

Multiparty construction/design defect disputes involving hotels, a church, commercial buildings and large-scale multihome development projects throughout Southern California involving interpretation of the Right of Repair Act (RORA), availability of the class action procedure in the context of construction disputes, and admissibility of expert evidence including statistical sampling
Insurance, electronic discovery and case management issues arising out of construction litigation both pre and post SB800 (RORA)

Eminent Domain

Eminent domain cases involving goodwill and other damage claims by multiple businesses, including an international automotive manufacturer impacted by large transportation authority's project to widen roads and freeways
Eminent domain actions brought by numerous homeowners displaced by the taking of their homes to accommodate road widening in mixed residential/retail neighborhood
Inverse condemnation actions

Employment Law

Evaluated several hundred wage and hour class action and PAGA motions for approval of settlements
Approved hundreds of wage and hour class action and PAGA settlements
Presided over a lengthy bench trial of one of the first PAGA claims to go to trial involving a large chain of restaurants; ruled on issues of first impression concerning the method of calculating overtime (rate-in-effect vs. weighted average), statistical sampling, manageability, class and sub-class certification and decertification, exhaustion of prefiling administrative prerequisites and sufficiency of LWDA notices; affirmed on appeal
Presided over numerous motions for class certification and motions to intervene in class and PAGA actions seeking to challenge the fairness of settlements proposed by a "competing" class representative or aggrieved employee
As presiding judge of the Orange County Superior Court, oversaw the court's handling of labor issues involving the court's 1,500 employees and 144 judicial officers, including those concerning the Family and Medical Leave Act and collective bargaining
Tried, managed and facilitated the resolution of numerous wrongful termination actions, including those alleging sex and race discrimination and whistleblower retaliation

Estate/Probate/Trusts

Action brought by children/beneficiaries of a multimillion-dollar trust for elder abuse damages and restitution of trust property allegedly converted by deceased father's companion
Actions by family members alleging undue influence by deceased's companion and step relatives

Health Care

Hospital-physician disputes
Action brought by hospital against major medical insurance provider for alleged violations of the Knox-Keene Act regarding reasonable rates of reimbursement for patients receiving emergency room care

Insurance

Complex insurance coverage actions arising from underlying environmental contamination lawsuits, including an action involving a consent agreement to remediate
Numerous disputes concerning insurance contract interpretation, right to independent counsel, excess insurance and bad faith denial of coverage
Subrogation cases, including coordinated actions relating to plumbing products, and in the context of mass tort actions for fire damage
Insurance issues including bad faith claims arising in the context of environmental, property and personal injury claims

Intellectual Property

Misappropriation of trade secrets, including customer lists, manufacturing processes, trade dress infringement and noncompete clauses in the medical, software and pharmaceutical industries

Personal Injury/Torts

Wrongful death resulting from a rear-end collision between a delivery truck and a driver caused by the negligent design of the truck's axle
Claim for damages against a major automotive manufacturer arising out of catastrophic injury to a law enforcement officer who allegedly lost control of his vehicle when excessive carbon monoxide entered the vehicle's cabin
Injuries to patients attributed to medical and dental procedures, including injuries arising out of transmission of infections by a medical provider to a patient
High-profile case involving allegations of conspiracy, invasion of privacy and other tort claims brought by a city council member against a police officers' association and a law firm

Professional Liability/Attorneys' Fees

Managed, facilitated the resolution of and adjudicated several legal malpractice claims
Adjudicated disputes regarding fee sharing between lawyers as well as attorney-client fee disputes
Regularly assessed the reasonableness of fees charged by attorneys when considering class action and PAGA settlements, and in other matters in which prevailing party fees have been awarded

Sexual Abuse/Misconduct

Presided over both civil and criminal molestation actions against church mentors and family members
Honors, Memberships, and Professional Activities
Judge of the Year, Orange County Chapter, American Board of Trial Advocates, 2013
Judge of the Year, Orange County Trial Lawyers Association, 2013
Judge of the Year, Business Litigation Section, Orange County Bar Association, 2010
Orange County Mock Trial Judge of the Year, Constitutional Rights Foundation of Orange County, 2016–2017
Judge of the Year, Orange County Women Lawyers Association, 2014
Access to Justice Award, Legal Aid Society of Orange County, 2015
Lawyer Representative to the Ninth Circuit Judicial Conference, 1995-1999
Selected Memberships and Affiliations
Member, Trial Court Presiding Judge's Advisory Committee (TCPJC), Judicial Council, 2014–2015
Liaison to the Commission on Judicial Performance, TCPJC
Member, Trial Court Budget Advisory Committee, Judicial Council, 2016–2018
Frequent panelist at educational conferences, including the annual statewide Complex Judges Conference, 2018–2022
Panelist, "Coordination Between Federal and State Courts in MDL and Coordinated Actions," Epiq Mass and Class Summit, Fort Lauderdale, Florida, 2023
Member of the Large Complex Commercial Panel, American Arbitration Association, 1996-2002
Chapman University School of Law, Adjunct Professor, Federal courts, Civil Procedure, Appellate Advocacy, 2000-2002
Background and Education
Judge, Orange County Superior Court, 2003–2023
Partner, Latham & Watkins LLP, 1993–2000
Associate, Latham & Watkins LLP, 1986–1992
Barrister, Durban, South Africa, 1981–1986
Assistant Professor of Law, University of Cape Town, South Africa
LL.B., cum laude (three-year postgraduate law degree equivalent to J.D.), University of Natal (now Kwa-Zulu-Natal), 1979
Abel Torf Award Recipient (First in Law Class) University of Natal,1979
Winner of Ellie Newman Moot Court Award, 1979
B.A., with distinctions in majors, University of Natal, South Africa, 1976
LL.M., Clare College, Cambridge University, England, 1981
Home Office
HOME OFFICE
Available to Travel
Disclaimer
This page is for general information purposes. JAMS makes no representations or warranties regarding its accuracy or completeness. Interested persons should conduct their own research regarding information on this website before deciding to use JAMS, including investigation and research of JAMS neutrals. See More
Search our global directory of mediators, arbitrators and ADR professionals.
FIND A NEUTRAL