Contact Case Manager
Patrick Palmer
620 8th Ave. 34th Floor
New York, NY 10018
T: 212-607-2788
F: 212-751-4099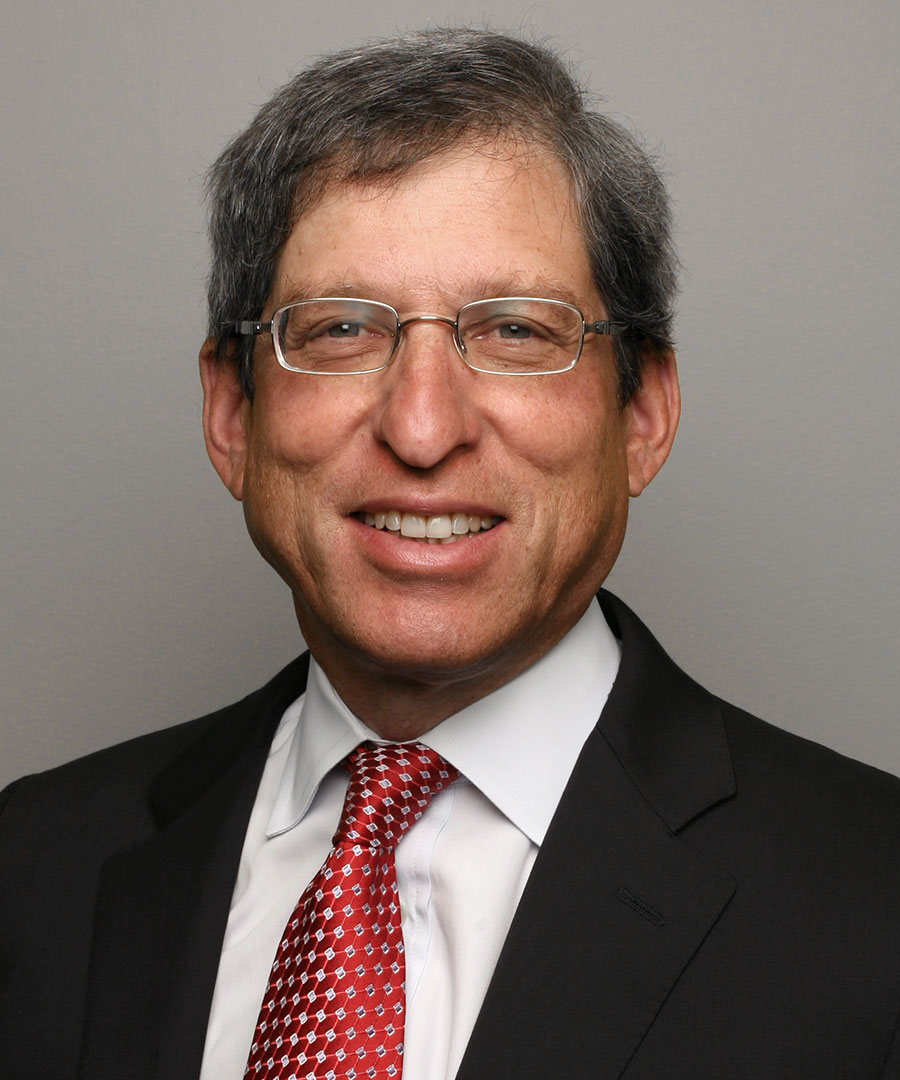 Mark E. Segall, Esq.
Contact Information
Patrick Palmer
620 8th Ave. 34th Floor
New York, NY 10018
T: 212-607-2788
F: 212-751-4099
General Biography
Practice Areas
Antitrust
Banking
Bankruptcy
Business/Commercial
Class Action & Mass Tort
Employment
Federal Law
Financial Markets
Insurance
International & Cross-Border
Securities
Honors, Memberships, and Professional Activities
Background and Education
Mark E. Segall, Esq. is widely recognized as one of the world's leading experts on the evaluation of litigation risk, settlement strategy and mediation of cases involving financial services and complex commercial disputes. Mr. Segall has mediated and arbitrated hundreds of complex disputes since joining JAMS in 2010. He has vast experience in many areas of law including: employment, securities, financial markets, insurance, real estate and intellectual property.

Mr. Segall's expertise in these areas derives from his two decades of extensive experience managing litigation and handling difficult, high profile financial services matters domestically and worldwide for JPMorgan Chase (JPMC) and its predecessor firms as well as his experience in private practice and at JAMS. Mr. Segall served as JPMC's Head of Litigation, Senior Vice President, and Associate General Counsel from 2003 until 2010. Litigation matters ran the full gamut from the most high profile securities and antitrust cases to consumer class actions, employment matters, and international litigation and arbitration. All significant litigation settlements worldwide required Mr. Segall's involvement and approval. He has been an active speaker at industry and litigation conferences and a participant in court-appointed focus groups.
Senior Executive Employment Claims and Cases
Mr. Segall is particularly adept at resolving employment disputes involving senior executives at domestic, foreign and multi-national organizations. Disputes involve claims of wrongful discharge, claims involving the issue of whether the employer had "cause" for termination, claims of discrimination based on race, sex and age, claims by whistleblowers alleging retaliation in violation of the Dodd-Frank Wall Street Reform and Consumer Protection Act and the Sarbanes-Oxley Act (SOX) and various state laws, claims involving compensation in the form of incentive bonuses, deferred compensation, stock options and restricted stock, other forms of long-term incentive plans, claims involving company-sponsored private equity investments, claims involving the right to benefits and alleged violations of ERISA, and claims involving the enforcement of restrictive covenants and alleged misuse of confidential information.
Representative Matters
Mr. Segall has mediated and arbitrated numerous complex cases involving the following:
Securities cases involving a financial institution's role as a clearing broker for an entity that engaged in a Ponzi scheme, swap transactions under the ISDA Master Agreement and the effect of bankruptcy proceedings on the monies owed under the swap agreements, and trading disputes between sophisticated parties on both sides involving distressed debt and other securities
Complex international matter involving an alleged Ponzi scheme and resulting litigation alleging, among other things, fraud, breach of fiduciary duty, and negligence. The plaintiffs included those charged with the liquidation of the funds at issue, and the defendants included a major financial institution, former directors of the funds, the company responsible for administration of the funds, and a major accounting firm that audited the funds
Mediation of a complex fraudulent transfer and breach of fiduciary duty claim brought by the Bankruptcy Trustee of DSI Renal Holdings in connection with a corporate restructuring and subsequent merger resulting in a $52.5 million settlement against various entities and former officers and directors who had received varying amounts on account of their equity and debt interests in the restructured companies
Arbitration involving the termination of the chief operating officer of a cryptocurrency exchange and the determination of whether the company had "cause" for the termination and whether the officer was terminated in retaliation for claims he made concerning certain business transactions
Arbitration involving payments allegedly owed to a cable provider by a supplier of advertising services
Arbitration involving a claim for breach of contract of an options agreement based upon the merger of a United States company with a European company
Arbitrations concerning whether senior executives of United States subsidiary of a foreign corporation were properly terminated for "cause"
Arbitration involving the disposition of artwork owned by an Asian gallery by an auction house located in the United States
International and cross-border mediations including matters involving executive changes at large multinational corporations and employment disputes concerning the termination and separation of senior management employees working for global entities headquartered in Europe
Consumer fraud case brought by a State Attorney General's Office against a major credit card issuer resulting in a very substantial and well-publicized settlement involving credit card practices in which the issuer engaged from 2001-2005
Insurance arbitration involving whether the insurer was responsible for certain categories of losses incurred in connection with a theft of certain goods
Insurance mediations involving claims for premiums allegedly due and owing
Real estate arbitrations seeking specific performance of an alleged agreement to enter into a joint venture and other related disputes relating to terms of the joint venture documents, and the amounts due under commercial leases
Employment cases involving the enforcement of restrictive covenants, claims involving whether a termination is for "cause," claims of discrimination on grounds of race, sex, age, religion and disability, claims of sexual harassment, claims of wrongful failure to pay incentive compensation upon termination of an employee, disputes relating to the expiration date for certain options, claims of retaliatory discharge, cases involving alleged ERISA and FLSA violations, claims involving alleged confidential information and trade secrets, claims for advancement of fees, and claims for monies allegedly owed by former employees to their former employer or vice versa
Employment arbitration involving the termination of the chief operating officer of a hedge fund with billions of dollars of assets under management and whether the termination was for "cause" and the impact of that on his entitlement to certain categories of compensation including bonus, deferred compensation, interests in private equity and various other investments and the firm's entitlement to recoup monies that previously had been paid to him
Employment arbitration involving whether a senior officer of an investment banking firm was entitled to a substantial bonus for his performance in connection with a major financing arranged by the firm
Mediation with the members of a trade association seeking to develop a joint position in connection with upcoming negotiations with the holders of rights which are protected by law.
Breach of contract disputes involving, among others, the sale, purchase and merger of various businesses, the alleged failure to pay a finder's fee in connection with an acquisition, post-closing disputes, the alleged failure to indemnify an insurer for amounts paid in settlement of litigation with annuity holders, and the alleged failure to pay legal fees
Business Dissolution cases involving claims of fraud and breach of contract, and disputes as to how the assets are divided among the parties
Trademark disputes involving who had the right to sell certain grocery products in Asia in light of agreements that were reached many years earlier when a major corporation engaged in the divestiture of certain assets across the globe
Accounting malpractice dispute involving an accounting firm's alleged responsibility for the cost of a tax settlement with the government resulting from a corporate restructuring
Mediations involving disputes relating to loans and financing in connection with major hotel and office building complexes
Arbitration involving the termination of the chief operating officer, who claimed to be a whistleblower, of a cryptocurrency exchange and the determination of whether the company had "cause" for the termination and whether the officer was terminated in retaliation for claims he made concerning certain business transactions
At JPMorgan Chase he was responsible for the following:
Led all of the Firm's litigation worldwide and was instrumental in developing the litigation and resolution strategy and tactics used in those cases. These matters covered the full scope of JPMC's six businesses and included litigation, arbitration and investigations that took place throughout the globe
Personally negotiated the settlements of a number of high profile matters and supervised the negotiation of settlements and the conduct of mediation in countless other matters ranging from large securities cases involving the underwriting of securities, investments and trading of securities and various forms of derivatives, litigation involving loans, guarantees, and other forms of credit support and antitrust cases to consumer class actions, check fraud cases, bankruptcy workouts and cases, real estate workouts and cases and employment litigation brought both individually and on behalf of classes of employees. Mr. Segall negotiated with a wide range of individual and institutional litigants as well as bankruptcy trustees and creditors' committees
Set and maintained appropriate litigation reserves and was responsible for litigation disclosure both inside and outside the Firm
Supervised the Human Resources Law Group and all of JPMC's employment litigation worldwide, an in-house Evidence Lab responsible for the first stage of the gathering and production of electronic evidence, the subpoena compliance group, and a regulatory response unit
Honors, Memberships, and Professional Activities
Completed Virtual ADR training conducted by the JAMS Institute, the training arm of JAMS
Registered Mediator, United States Bankruptcy Court for the Southern District of New York
Recipient, Matthew G. Leonard Award for Pro Bono Achievement, MFY Legal Services, 2008
Member of the Board of Directors, Mobilization for Justice, NY, and its predecessor organizations 2005 - present

Audit Committee Chair 2019 - present
Board Chair from 2012-2014

Member of the Board of Trustees, Westchester Reform Temple, 2007-2013
Institute for Legal Reform

Held JPMorgan Chase's seat on the Board of Directors, 2007-2010
Member, Audit Committee of the Board, 2009-2010

Member of the Board of Governors, Fairview Country Club, 2021- present
Speaker and moderator at legal education programs focusing on settlement strategy, mediation, risk assessment, and the effective litigation of commercial and employment cases
Background and Education
Head of Litigation, Senior Vice President, and Associate General Counsel, JPMorgan Chase & Co., May 2003-January 2010

Head of Workout, Bankruptcy, and Antitrust Group in Litigation, 1996-2003 (promoted to Senior Vice President and Associate General Counsel, 1997)
Vice President and Assistant General Counsel, Chemical Bank (subsequently merged with Chase), 1990-1996

Partner specializing in complex securities and antitrust litigation, Myerson & Kuhn, 1988-1989
Partner and Associate, specializing in complex litigation, Finley, Kumble, Wagner, Underberg, Manley, Myerson & Casey, 1985-1987
Associate, specializing in antitrust, securities, and M&A litigation, Davis Polk & Wardwell, 1978-1985
J.D., magna cum laude, Harvard Law School, 1978
A.B., magna cum laude, Harvard College, 1975 (President, The Harvard Independent, a newsweekly)
"Mark Segall is a highly effective mediator. He brings common sense and a wealth of life and work experience to mediation. He is fair to both sides and not shy about sharing his opinions. He earns the trust, not only of the counsel, but of the clients. This helps the parties resolve complicated and challenging matters." 

- Founding Partner of a Leading Plaintiff's Law Firm Specializing in Employment Law 
"Mark Segall is brilliant and pragmatic, able to unravel the most complex matters while never losing sight of the core issues. Mark also is willing to roll up his sleeves, and do whatever is necessary, to achieve resolution."

- Chair of an AmLaw 100 firm
"Mark Segall has the great ability to size up a dispute and the amount at which it can be resolved, and then works hard to get a matter settled."

- Senior Litigation Partner, AmLaw 100 firm
"Many lawyers have a comprehensive knowledge of the law. Mark certainly has that, too, but where Mark separates himself from the crowd is by bringing to the table a creativity and balanced sensibility necessary to be a successful mediator. Mark understands and perfectly fulfills his most important role in the alternative dispute resolution process."

- Managing Partner of a law firm that represents senior executives in employment and contract matters
Home Office
HOME OFFICE
New York, New York
NY Times Building, 620 8th Ave, 34th Floor, New York, NY 10018
View Location Details
Available to Travel
Disclaimer
This page is for general information purposes. JAMS makes no representations or warranties regarding its accuracy or completeness. Interested persons should conduct their own research regarding information on this website before deciding to use JAMS, including investigation and research of JAMS neutrals. See More
Search our global directory of mediators, arbitrators and ADR professionals.
FIND A NEUTRAL