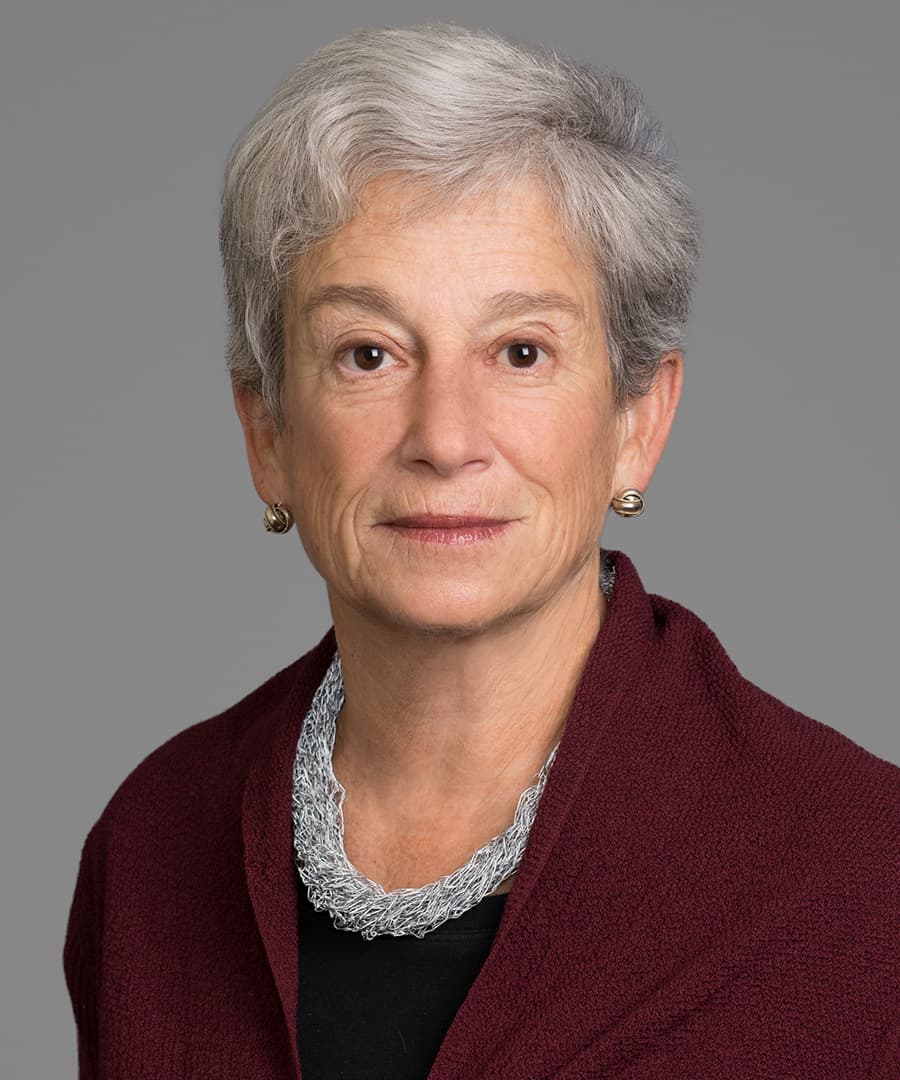 Vivien B. Shelanski, Esq.
JAMS Mediator, Arbitrator, Referee/Special Master, Neutral Evaluator
Vivien B. Shelanski, Esq. |
JAMS Mediator, Arbitrator, Referee/Special Master, Neutral Evaluator
Contact Case Manager
John Graber
620 8th Ave 34th Floor
New York, New York 10018
T: 212-607-2765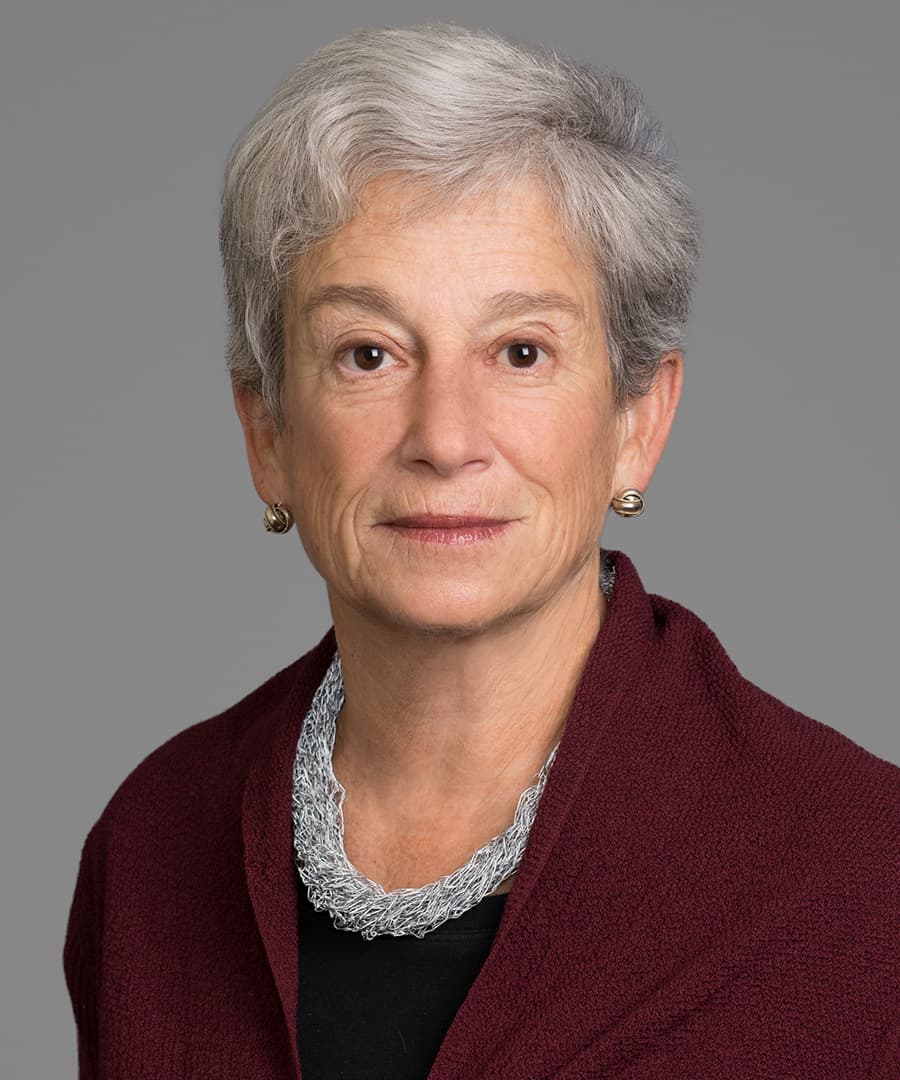 Vivien B. Shelanski, Esq.
JAMS Mediator, Arbitrator, Referee/Special Master, Neutral Evaluator
Contact Information
John Graber
620 8th Ave 34th Floor
New York, New York 10018
T: 212-607-2765
General Biography
Practice Areas
Arbitration
Business/Commercial
Class Action/Mass Tort
Construction
Employment
Intellectual Property
Real Property
Honors, Memberships, and Professional Activities
Background and Education
Vivien B. Shelanski, Esq. has more than 25 years of dispute resolution experience as a mediator, arbitrator, special master, and neutral evaluator. Since joining JAMS in 1998, she has resolved hundreds of matters covering a wide spectrum of legal issues and complexities, including business/commercial, employment, construction, healthcare, intellectual property, real property, trusts and estates, technology, and telecommunications cases.

She is highly respected for her breadth of knowledge, her ability to grasp sophisticated and highly technical aspects with ease, and her success in guiding deeply entrenched parties to resolution through a powerful combination of impeccable preparation, dogged determination, legal acumen, and compassion.

Ms. Shelanski's academic achievements paired with her background working in global policy are particularly advantageous in matters involving complex scientific concepts. She holds a PhD in the Philosophy of Science from the University of Chicago, has previously served as program director at the National Science Foundation, co-edited a book on the nuclear accident at Three Mile Island and aided in drafting health policy at the Organisation for Economic Cooperation and Development in Paris.

Ms. Shelanski is a sought-after speaker, author, and educator on topics related to ADR. She served as co-editor of the CCA's Guide to Best Practices in Commercial Arbitration (3rd. Ed.), is regularly listed by Who's Who Legal in the practice area of Mediation, and served as a lecturer for the Civil Rights Clinic at the NYU School of Law. Recent speaking engagements include presentations at the New York State Bar Association, the Practising Law Institute, and the New York County Lawyers Association.
Representative Matters
Art & Artists

Arbitrated dispute between an artist and a gallery about the gallery's commission for negotiating the sale and installation of the artist's sculpture
Mediated a multi-party dispute about proceeds from the sale of a Renaissance masterwork that had been looted by the Nazis from a European collector. The parties claiming a share of auction proceeds included the collector's descendants, a subsequent buyer, and the "finders" of the "lost" painting
Mediated a claim by the purchaser of a forged artwork against the artist's foundation; the purchaser claimed that the foundation provided a false provenance and false authentication of the work
Mediated claims by a not-for-profit artist foundation that a former employee appropriated works by the artist
Mediated multiple employment disputes between artists and their assistants and other employees

Business/Commercial

Numerous breach of contract and other business disputes in a variety of industries, including telecommunication, technology, software, education, hospitality, music, insurance, fashion, construction, energy, real estate, manufacturing and financial services

General Business


Breach of contract action between a terminated supplier and a large financial services organization involving claims of premature termination and lost profits, and counterclaims for breach of contract (chair of three-person arbitration panel)
Breach of contract claim by acquirer of international education and training organization alleging false representations and warranties
Claim for lost profits by participant in telecommunications joint venture
Claim of contract breach for failure to pay severance and stock options to terminated senior executive of offshore financial services company
Claims for unpaid commissions and wrongful termination by employees of accounting services company
Claims of copyright and trademark infringement by designers and manufacturers of specialty apparel, jewelry, and hardware
Claims of fraud in sale of land and construction of office facility for use by municipality
Claims of securities fraud brought by pension fund investor against issuer of initial public offering
Franchise disputes among automotive industry manufacturers and distributors involving business practice issues, chargebacks, warranties, and unpaid commissions
Sole arbitrator of numerous business and commercial disputes, including claims of: breach of fiduciary duty, copyright infringement, international joint venture disputes, valuation, operation, and dissolution of family-owned business, breaches of representations and warranties, and more

Partnership/Corporate Disputes


Disputes among sibling owners of family corporation about control, management structure, valuation, and future operations

Dispute among co-developers of suite of medical offices over control, construction, financing, and responsibility for projected cost overruns and losses

Multiple corporate governance disputes among cooperative corporations and shareholders, condominiums and owners, Boards of Directors/Managers, etc.

Partnership dissolution dispute over valuation of real estate and value of retiring partner's practice

Trusts and Estates


Disputes between trust beneficiaries, including family members and foreign institutions; disputes among family members about the operation and/or dissolution of family-owned businesses

Construction

Multi-party disputes, including claims of delay, design and work defects, cost overruns, breach of contract, and professional liability



Breach of contract claims by an electrical contractor against the developer of a very large commercial project in New York City (Mediation)
Claims of defective design, defective work, cost overruns, and malpractice arising from reconstruction of the facade of a historic building; supervision and assessment of tests for water penetration and efficacy of proposed cures (Arbitration)
Claims of design defect and defective work relating to water penetration through residential structures (Mediations)
Claims of faulty design, construction, and supervision of apartment building's multi-unit parking garage; assessment of competing expert opinions about cause of problems and appropriate remedies (Mediation)
Claims of property damage and delay resulting from a rigging accident during the dismantlement of a nuclear facility (Mediation)
Extra work claims by a plumbing contractor against a county authority for the installation of a new water system, with allegations against the contractor and structural engineer for defective work and negligent supervision (Mediation)
High-stakes dispute (in excess of $67 million) between a power authority and construction company involving claims of delay and cost overruns in construction of nuclear power plant (Arbitration)
Malpractice claims against architect for design failing to comply with city codes leading to closure of a high-profile restaurant; damage claims included reconstruction costs and lost profits (Mediation)
Project neutral for a series of construction disputes among a condominium association, commercial tenant, and developer of adjacent properties pertaining to remediation of water penetration and reconstruction of a commercial unit; work with parties to facilitate plan review and ongoing construction, and resolve disputes as they arise (Arbitration)
Property damage claims arising from pressure grouting operation in connection with electric company's installation of electrical vaults adjacent to building's foundation wall (Mediation)

Employment

Hundreds of employment disputes with Fortune 500 Companies ranging from Individual and multi-party claims of discrimination (gender, age, race, religion, national origin, sexual orientation, and disability), retaliation, and harassment; ADA, FMLA, FSLA/wage-hour and ERISA claims; contract claims involving executive compensation, severance benefits, non-compete and non-solicitation agreements



Claims by employers of violations of non-compete, non-solicitation, and confidentiality clauses against former high-level employees and the companies that subsequently hired them
Executive compensation, bonus, pension, and benefits disputes arising from corporate mergers, acquisitions, and reductions in force
Hundreds of individual claims of discrimination based on race, gender, age, religion, sexual orientation, disability, and sexual harassment, under federal, state, and local laws, including ADA, FMLA, FSLA/wage-hour, and ERISA, involving employees in private and public companies, the professions, academia, government, and religious institutions
Multiple discrimination and retaliation claims litigated and mediated as a group against a corporation
Whistleblower claims involving prominent corporations
Wrongful termination and defamation claims by high-ranking employees of financial institutions
Federal and state law wage and hour claims
Sole arbitrator of multiple employment matters, including: breach of non-competition and confidentiality provisions, failure to pay severance and stock options, discriminatory treatment and wrongful termination based on age, gender, race, religious affiliation, sexual preference, national origin, and disability, alleged violations of state and federal wage-and-hour statutes, whistleblower claims, and more

Intellectual Property

Copyright, patent, trademark and trade secret disputes in industries including financial services, entertainment, publishing, advertising, software, and design-related businesses including textiles, apparel, jewelry, and hardware

Copyright/Trademark

Copyright and trademark infringement claims involving designs of fine jewelry, specialty fabrics used in couture clothing, bridal apparel, and high-end decorative hardware. Issues have included lost profit calculations, disposal of infringing products, and scope and cost of injunctive relief
Trademark dispute involving international registration of prestigious mark
Trademark dispute between new and former publishers of successful self-help book

Licensing/Royalties/Entertainment


Movie tie-in licensing dispute among entertainment company (licensor), agent and licensee; issues included royalties amount, claims of unauthorized products and promotions

Trademark dispute between singers with similar stage names

Royalties disputes among promoters, recording artists, and production companies

Claim of unauthorized commercial use of individual's image in episode of reality TV series

Software/Internet/E-commerce/Technology


Dispute re alleged defects in software developed to run manufacturing facility distribution system

Competing claims by developers of social network site for rights to software and other intellectual property

Contract dispute between software developer and high-end fashion company concerning specifications and performance of e-commerce site

Trade Secrets


Multiple matters involving alleged misappropriation of trade secrets and breaches of non-compete provisions in financial services, high-tech companies, medical and other professions

Real Property

Mortgage fraud claims against private lenders, government entities, and title companies; contract claims involving financing agreements for commercial and residential properties; commercial leasing disputes

Valuation of family-owned business involving more than 50 owned and leased commercial properties in New York City
"Consent-to-financing" provision dispute between commercial and residential joint owners of mixed-use building
Commercial lease dispute between shopping center and supermarket tenant
Dispute among developers of physicians' offices over control, construction, and financing of project and entitlement to projected profits and responsibility for losses
Disputes among shareholders of commercial cooperative regarding failure to comply with construction requirements of proprietary lease
Healthcare clinic claim of deterioration of premises, constructive eviction, and breach of warranty of habitability by landlord; damages sought included costs of build-out and relocation, rent differential, and lost profits
Homeowner actions against private lenders and title companies alleging fraud and failure to disclose property defects and financing requirements
Partnership and contract dispute in major real estate development
Sublease renewal dispute between clothing manufacturer and long-term subtenant
Suit by municipality against owners, architects, attorneys, and others alleging fraud in sale of land and construction of municipal office facilities

Technology

Disputes between software, hardware, and website specialists and the companies retaining their services


Additional representative arbitrations are available here.
Honors, Memberships, and Professional Activities
Completed Virtual ADR training conducted by the JAMS Institute, the training arm of JAMS
Listed in Who's Who Legal, in the practice area of Mediation, 2018
Co-Editor, The College of Commercial Arbitrators Guide to Best Practices in Commercial Arbitration (3rd. Ed.)
Elected Fellow, College of Commercial Arbitrators
Panel of Mediators, United States District Court for the Eastern District of New York
Elected Fellow, College of Labor and Employment Lawyers
Lecturer at New York University School of Law
Background and Education
Assistant Circuit Executive for Legal Affairs, United States Court of Appeals for the Second Circuit
Assistant Attorney General, New York State Department of Law, Real Estate Financing Bureau
Litigation Attorney, Cahill Gordon & Reindel, and Howard Darby & Levin
Law Clerk, Hon. Milton Pollack, United States District Judge, Southern District of New York
J.D., with honors, New York University School of Law
Ph.D., Philosophy of Science, University of Chicago
A.B., with honors, Bryn Mawr College
"Thank you again for your able assistance yesterday. You are even-handed, which gives you credibility with both sides. That and your skill, experience and perseverance saved both sides from what would have been several more years of labor-intensive litigation."
"Just a quick note to thank you for the incredible work you did for us and our clients... The case which for so long has plagued all involved settled largely because of your doggedness, determination, acumen and compassion."
"... you had been highly recommeneded to me as a mediator and now I know why. The matter was an extremely difficult one to resolve, and your impressive mediation skills played a large part in its resolution."
"[Ms. Shelanski] provided exemplary mediation services in a complex and difficult matter ... On several occasions it appeared that the case was not likely to be settled. Nevertheless, and despite considerable obstacles, Ms. Shelanski persevered and brought the parties to a resolution... No matter how rancorous the mediation became between the parties, Ms. Shelanski remained the consummate professional."
"This letter is to thank you on behalf of [institution] for the skill, patience, perserverance, and good judgment you provided in helping settle the dispute with [the opposing parties]. As you know, the time of your service spanned a four month time period. There is no doubt in my mind that your skills as a mediator kept the parties moving forward toward a resolution which would not have been possible but for the highly professional and effective service and provided."
"Thank you for your incredible efforts in bringing the parties to an amicable resolution of the... matter. You showed admirable patience and persistence in allowing the parties to bridge the considerable gap that had existed until we met with you... your record of resolving matters that had been thought to be intractable remains unblemished..."
"This is just a quick note to thank you for your efforts in the mediation of the [name] matter ... As usual, you were spectacular. I do not see how we could have resolved the matter without you."
"No one -- and I mean no one -- is a better mediator (or arbitrator) than Vivien Shelanski. Vivien combines a razor-sharp intellectual intelligence with a keen and thoughtful emotional intelligence that allows her to reach people who really don't want to be reached. In one matter we worked on together over the course of several years, I am totally -- 100% -- convinced that there is not another mediator (or person) on Earth who could have persuaded the parties to resolve the situation at all, much less under an intense time deadline that existed. There are many excellent mediators at JAMS and elsewhere, but very few possess the x-factor that Vivien has that makes her so very effective. She is not an easy person to say no to because she presents things in such a thoughtful way, always taking account of all of the circumstances. I recommend Vivien all the time, and always try to use her on my matters. She is, quite simply, the best."
HOME OFFICE

New York, New York
NY Times Building, 620 8th Ave, 34th Floor, New York, NY 10018
View Location Details
Upcoming Events
Past Events
Disclaimer
This page is for general information purposes. JAMS makes no representations or warranties regarding its accuracy or completeness. Interested persons should conduct their own research regarding information on this website before deciding to use JAMS, including investigation and research of JAMS neutrals. See More
Search our global directory of mediators, arbitrators and ADR professionals.
FIND A NEUTRAL