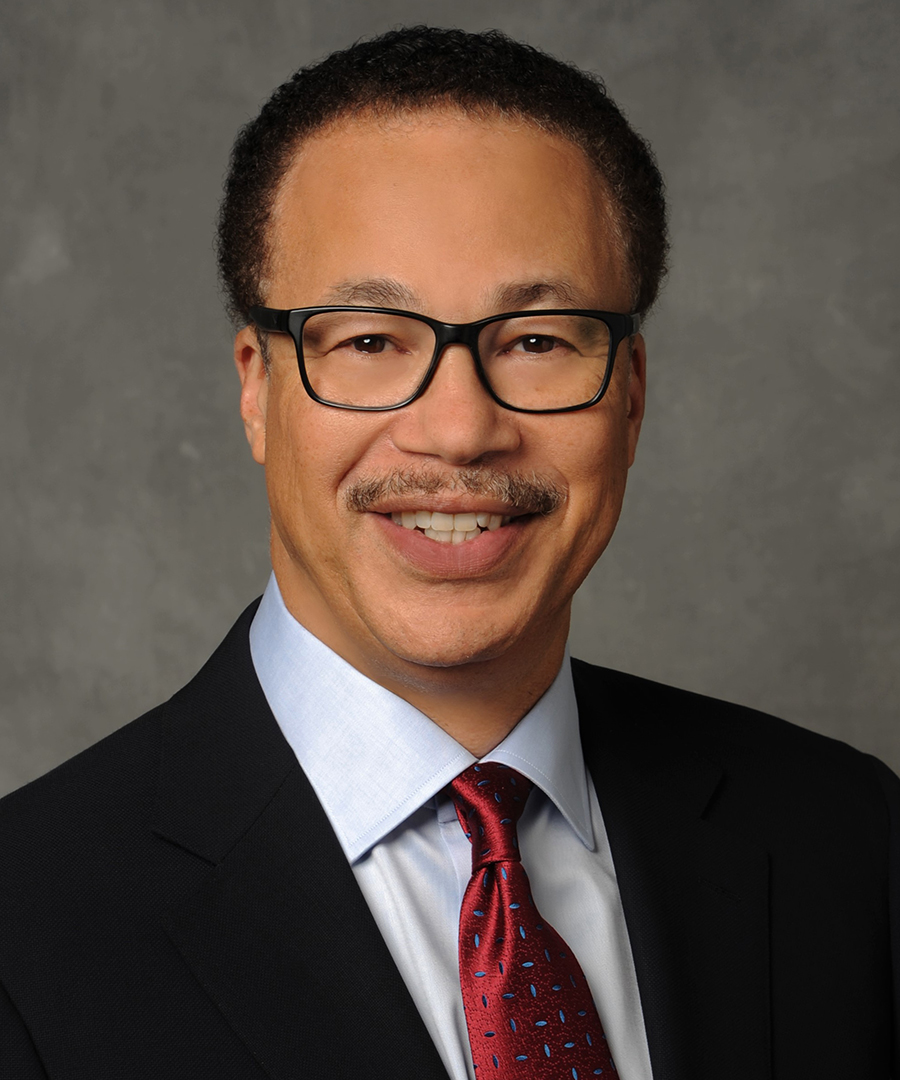 Hon. Gregory M. Sleet (Ret.)
Hon. Gregory M. Sleet (Ret.)
Contact Case Manager
Doreen Lavery
1717 Arch Street Suite 3810
Philadelphia, PA 19103
T: 215-246-9494
F: 215-246-0949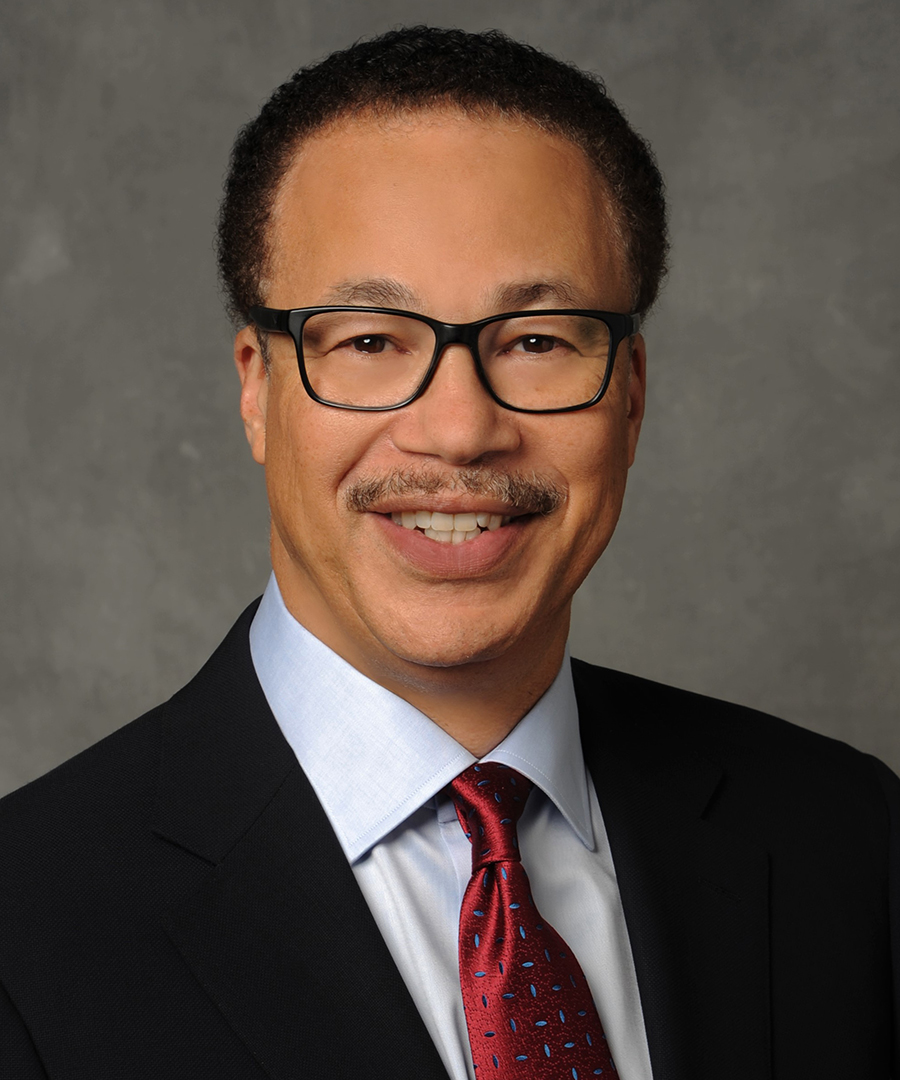 Hon. Gregory M. Sleet (Ret.)
Contact Information
Doreen Lavery
1717 Arch Street Suite 3810
Philadelphia, PA 19103
T: 215-246-9494
F: 215-246-0949
General Biography
Practice Areas
Business & Commercial
Federal
Intellectual Property
International & Cross-Border
Life Sciences
Mediation
Securities
Honors, Memberships, and Professional Activities
Background and Education
Hon. Gregory M. Sleet (Ret.) joins JAMS after serving 20 years on the bench of the United States District Court for the District of Delaware, including seven years as Chief Judge. During Judge Sleet's tenure on the District Court bench, he gained deep experience in a number of areas of complex commercial litigation, especially patent litigation involving pharmaceutical patents and a wide variety of other technologies. As a neutral, Judge Sleet focuses his practice on mediations, arbitrations and neutral analysis (case evaluation, mock trial).

Judge Sleet is a sought-after speaker on patent litigation. Select examples of speaking engagements include: RPX, the Rocky Mountain Intellectual Property and Technology Institute, the Sedona Conference, the USC Gould School of Law, the New York Intellectual Property Law Association's (NYIPLA) symposium on patent litigation, the Practising Law Institute, and ACI.

Beginning in 2006-2007, Judge Sleet served as an adjunct professor, teaching patent litigation, at Rutgers Law School, Widener University Delaware Law School and, most recently, Duke University School of Law. Before taking the federal bench in 1998, Judge Sleet acquired varied experience in civil and criminal litigation and corporate legal work. He served as the United States Attorney for the District of Delaware from 1994-1998. He served as in-house counsel in the legal department of Hercules Incorporated (1992–1994) and as deputy attorney general handling major civil cases for the State of Delaware (1990–1992). Prior to that, he practiced law in Philadelphia for 14 years, six of those as an assistant public defender with the Defender Association of Philadelphia.

ADR Experience
During his 20 years on the federal bench, Judge Sleet presided over and resolved by pretrial ruling, trial, or settlement thousands of complex civil cases involving a wide variety of subject matter, including: intellectual property (pharmaceuticals, medical devices, and various technologies); antitrust; bankruptcy; class actions; business/commercial; pharmaceuticals and medical devices; products liability; and securities and tax.
Representative Matters
Antitrust

Presided over multi-week jury trial, with extensive post-trial practice involving claims of various Sherman Act violations by the Association of Tennis Professionals (ATP); presided over numerous matters involving claims of monopolization by the misuse of patent rights
Patent infringement and anti-trust violations dispute between global coffee maker companies resulting in dismissal for lack of personal jurisdiction of the foreign-incorporated defendants
Dispute among international sports organizations and domestic sports association regarding the alleged improper reorganization of professional sports tournaments including antitrust claims for violations of the Sherman Act, as well as state law claims for breach of fiduciary duty, tortious interference

Bankruptcy

Appeal from bankruptcy court's confirmation of pre-packaged Chapter 11 plan of a major technology company -- appeal dismissed on grounds of equitable mootness

Class Action

Presided over numerous class action disputes in a variety of areas, such as securities fraud, actions brought on behalf of consumers and others; frequently presided over approval of final settlement of these matters

Government

Claim by a Delaware corporation challenging Delaware's unclaimed property audit methodologies used in calculating uncashed accounts payable and payroll checks for a 22-year period alleging violations of substantive due process, the takings clause, and the ex post facto clause for improper assessment of more than $1.3 million owed under the state's Escheat Act. Though never formally confirmed, ruling believed to have provided impetus for changes in Delaware's escheat practices

Intellectual Property

Patent


Presided over numerous, frequently multi-week, ANDA trials involving a wide variety of pharmaceuticals, including: Copaxone (glatiramer acetate), the top-selling treatment for multiple sclerosis; Hemlibra, an important drug for the treatment of hemophilia; a drug for the treatment of schizophrenia; and many others
Presided over many jury trials involving a wide variety of technologies, including: mechanical devices such as in-door refrigerator ice makers; auxiliary power units (small jet engines that power an airliner while it's docked at the gate); a dispute between major manufacturers of vacuum cleaners over suction power claims; medical devices such as transcatheter heart valves; a seminal invention in the area of knee replacement; electronic devices, computer technology, software design, machines used in the television and film industry that enable the remote creation of content for television news and entertainment and theatrical films; the design of safety features involving products used by babies and toddlers; and the design of feminine napkins
Patent infringement dispute under the Biologics Price Competition and Innovation Act (BPCIA) between two large biotechnology companies involving claims of improper attempts to commercialize biosimilar versions of the branded biologic cancer treatment drugs Avastin and Herceptin
Patent dispute between major pharmaceutical company and generic drug manufacturer involving claims of infringement and counterclaims of noninfringement and invalidity of an erectile dysfunction medication
Patent dispute involving alleged infringement of a patent for a method and system for processing payments for remotely purchased goods including detailed consideration and analyses of "abstract idea," "inventive concept or contribution" and "machine-or-transformation test" concepts, and applicability of pre- and post-Alice caselaw
Patent claim alleging infringement of vacuum seed metering technology by an agricultural equipment manufacturer, including arguments on obviousness and anticipation, indefiniteness, lack of written description and enablement
Patent infringement action involving post-consumer glass recycling methods, including analysis of patentability, various infringement issues including willfulness, as well as defenses such as anticipation and obviousness

Trademark


Presided over jury trial in a false and misleading advertising and unfair competition action which resulted in a large award of compensatory and punitive damages and many other Lanham Act disputes
International trademark infringement matter involving Russian distiller claiming false advertising, false association, and trademark cancellation, including alleged violations of the Lanham Act and unfair competition laws, against large American purveyor of alcohol spirits

Maritime

Maritime dispute involving personal injury claims involving questions of indemnity and contribution of joint tortfeasors

Multi-District Litigation (MDL)

Presided over at least six MDL actions involving a variety of ANDA and other patent claims

Securities

Shareholder derivative action brought by corporation against its directors, alleging insider trading violations in violation of the prohibition of short-swing profits under the Securities Exchange Act, including claims of exempt transactions and retroactive applicability
Honors, Memberships, and Professional Activities
Completed Virtual ADR training conducted by the JAMS Institute, the training arm of JAMS
NJIPLA Jefferson Medal, 2019 (for exceptional contribution to the field of Intellectual Property)
NYIPLA Outstanding Public Service Award, 2014
Philadelphia IP Law Association Outstanding Achievement Award in the Area of IP, 2014
Member, CPR Judicial and Technology Panels
Background and Education
Judge, U.S. District Court for the District of Delaware 1998-2018

Judge, 2014-2018
Chief Judge, 2007-2014
Judge, 1998-2007

US Attorney, United States Attorney's Office for the District of Delaware, 1994-1998
Counsel, Hercules, Inc., 1992-1994
Deputy Attorney General, State of Delaware, 1990-1992
Private practice, Philadelphia, PA, 1983-1990
Assistant Public Defender, Philadelphia, PA, 1976-1983
J.D.; Rutgers School of Law; Camden, NJ; 1976
B.A.; Hampton University; Hampton, VA; 1973
Home Office
HOME OFFICE
Philadelphia, Pennsylvania
1717 Arch Street, Suite 3810, Philadelphia, PA 19103
View Location Details
Available to Travel
Disclaimer
This page is for general information purposes. JAMS makes no representations or warranties regarding its accuracy or completeness. Interested persons should conduct their own research regarding information on this website before deciding to use JAMS, including investigation and research of JAMS neutrals. See More
Search our global directory of mediators, arbitrators and ADR professionals.
FIND A NEUTRAL