Contact Case Manager
John Peterson
Two Embarcadero Center Suite 1500
San Francisco, CA 94111
T: 415-774-2609
F: 415-982-5287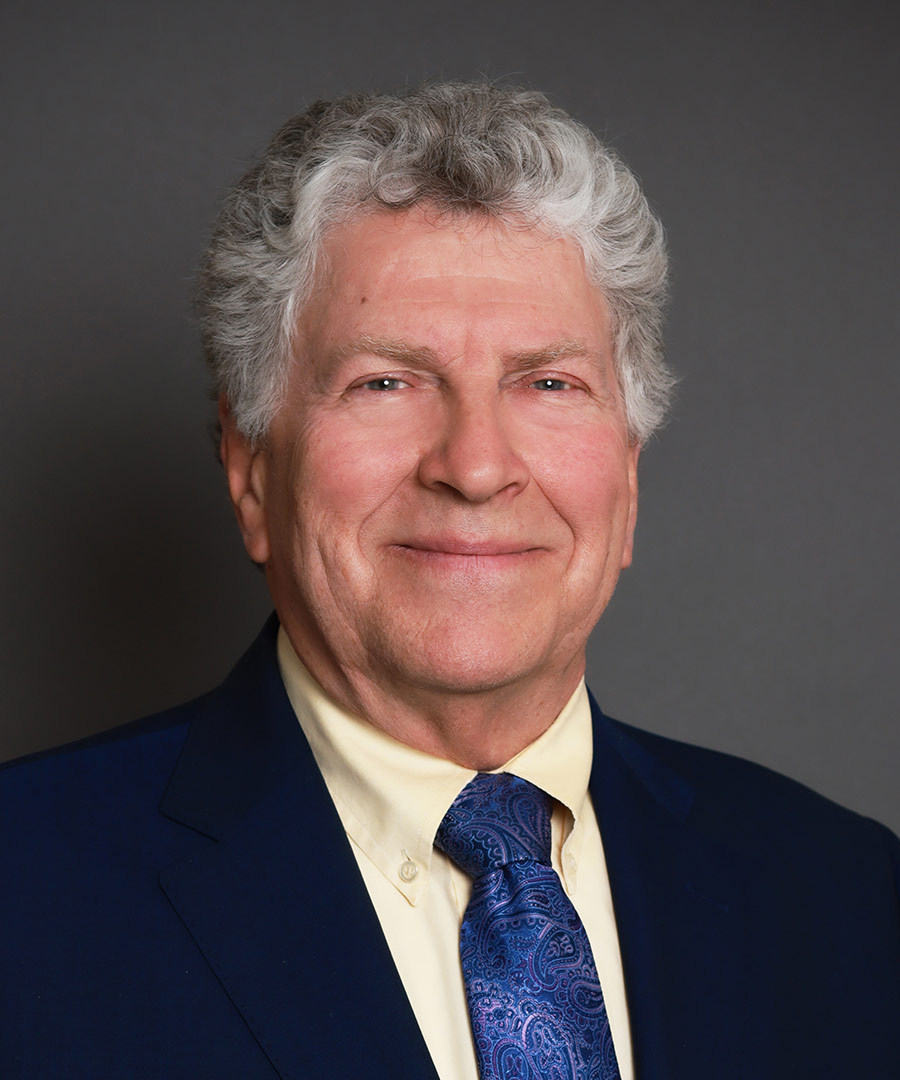 Gregory G. Spaulding, Esq.
Contact Information
John Peterson
Two Embarcadero Center Suite 1500
San Francisco, CA 94111
T: 415-774-2609
F: 415-982-5287
General Biography
Practice Areas
Appellate
Business Commercial
Civil Rights
Construction Defect
Employment
Estate Probate Trusts
Intellectual Property
Personal Injury Torts
Honors, Memberships, and Professional Activities
Background and Education
Gregory G. Spaulding, Esq., brings over 40 years of experience as a distinguished trial lawyer to JAMS. As the founder of an AV-rated law firm, Mr. Spaulding has handled and supervised thousands of cases in diverse practice areas, including employment matters, medical negligence claims, business disputes, and trust and estate litigation. He has served as lead counsel in multiparty jury trials, estate disputes involving millions of dollars and catastrophic birth injury cases. He has represented clients in several high-profile cases, including matters involving the Doobie Brothers, Dana Carvey and several heirs of Jack London.
Mr. Spaulding's people skills are one of his strongest assets. He takes pride in treating litigants and attorneys with dignity and respect. He brings focus to the work of finding an answer by listening carefully with empathy. Recognition of parties' desires, and acknowledgement of the challenges and stresses of litigation, can produce significant changes to a position that seems firmly rooted.
In 2015, Mr. Spaulding received the Amicus Curiae Award, the highest honor given by the Sonoma County Superior Court. He was president of the Sonoma County Bar Association in 2017 and has served as a mediator, settlement conference panelist, and discovery and demurrer facilitator for the court for decades. During the pandemic, when the court shuttered the Mandatory Settlement Conference program, he maintained his focus on helping people and businesses solve their legal issues with a cost-effective and practical approach, and he took the initiative to revise and resurrect the program with remote sessions.
Mr. Spaulding taught health care law in the MBA program at the University of San Francisco and served for 15 years on the Bioethics Committee and the Institutional Review Committee at Santa Rosa Memorial Hospital. He also served for six years on the board of Legal Aid of Sonoma County and for 10 years on the board of the Northern California Center for Well-Being, including two years as board president at each organization. Before law school, he worked for five years providing employment counseling and job placement for people with disabilities.
Representative Matters
Appellate

Case addressing the reach of Evidence Code Section 1157, protecting peer review confidentiality in medical staff proceedings
Self-represented attorney who sought appellate review of three trial court decisions over several years in case involving breach of fiduciary duty
Case involving heirship, before both the California Court of Appeal and the California Supreme Court
Anti-SLAPP case, where sanction were considered by the Court of Appeal
Dispute involving trial court's approval of petition to modify trust

Business Commercial

Complex series of six cases involving the same parties arising from the ouster of one of the founders of a successful business by the other members of the C-suite; claims included employment, defamation, invasion of privacy and breach of fiduciary duty.
Small business owner's dispute with lessor regarding lease and government COVID restrictions
Founders of very successful brewery in dispute with one founder, with cross-allegations involving inappropriate conduct and mismanagement
Business partner resigned from failing enterprise, with protection and insurance against future claims, allowing him to maintain his professional practice without interference

Civil Rights

Excessive force claim against county detention facility
Claim of failure to provide proper medical care to jail inmate

Construction Defect

General contractor and multiple subcontractors involved in condominium construction defect claim
Homeowner in claim against builder of unique hillside home in California Contractors State License Board hearing
Multiple condominium construction defect cases for various subcontractors
Water and land rights dispute involving multiple parties on rural properties
Claim by independent agency against public entity alleging failure to comply with public bidding regulations

Employment

Whistleblower claim by mechanic against wine touring company involving classification of independent contractor versus employee
Age and national origin discrimination by Russian doctor when he was passed over for a younger non-Russian candidate for public health position
Wrongful termination claim by founder of health clinic; issues included allegations that founder used inappropriate language in the workplace and sexually harassed co-workers
Claim of failure to engage in the interactive process in disability discrimination matter against international company

Estate Probate Trusts

Dispute involving family members' claim of attorney's undue influence of 93-year-old woman with estate value of $25 million
Paternity question in father-child relationship for three non-biological children, challenging their right to inherit estate
Claim of lack of capacity over elderly couple's efforts to live independently and free from the attorney's control
Dispute over $12 million estate involving 20 charities, two trustees and one family member; key question involved the validity of documents evidencing testator's intent
Trust dispute alleging lack of capacity and undue influence in large family

Intellectual Property

International telecommunications company in trade secrets dispute with startup competitor
Dispute involving employee who left the company to form his own competing business

Personal Injury Torts

Personal injury suit by passenger on train that collided with another train
Wrongful death claim against hospital in medical negligence matter
Multiple birth injury cases against doctors and hospitals
Negligence case against lessor involving fire at an antique store
Multiple automobile accident cases involving other vehicles, pedestrians and bicycles
Honors, Memberships, and Professional Activities
Memberships and Awards
Member, California State Bar, 1982-2023
Admitted to United States Supreme Court, 1998
Admitted to United States District Court for the Northern District of California, 1992
Admitted to the United States District Court for the Eastern District of California, 2013
Admitted to the United States Court of Appeals for the Ninth Circuit, 2013
Member, American Board of Trial Advocates: 2015–2023
Member, American Bar Association: 1983–2023
Member, Sonoma County Bar Association (SCBA), 1983–2023

Board Member, 1991–1993, 2010–2018
President, 2017

Member, Association of Defense Counsel of Northern California and Nevada, 1983–2023
Member, Sonoma County Women in Law
Member, Redwood Empire Estate Planning Council
Panelist, Sonoma County Superior Court Programs (Settlement Conference, Discovery Facilitator, Demurrer Facilitator), 1993–2023
Amicus Curiae Award, Sonoma County Superior Court, 2011
Nonprofit Volunteer Work
Advisory Board Member, Roseland University Prep, 2015–2023
Board Member, Legal Aid of Sonoma County, 2011–2016
Member, Civil Bench Bar Section, SCBA, 2006–2023
Board Member, Visiting Nurses Association
Board Member, Northern California Center for Well-Being, 1996–2006
Board Member, Community Resources for Independence (now Disability Services & Legal Center)
Board Member, Minimizing Occurrences of Violence in Everyday Society (MOVES), 1995–2020
Volunteer Food Relief Worker, Redwood Empire Food Bank, 2000–2023
Member, Bioethics Committee, Santa Rosa Memorial Hospital
Member, Institutional Review Committee, Santa Rosa Memorial Hospital
Board Member, Montecito Meadow Owners Association, 1998–2001
Volunteer, Rebuilding Together
Member, Allocations Committee, United Way of the Wine Country
Seminars and Education
Law Week Presenter (topical presentations on constitutional issues to area high school students, coordinated through the SCBA), 2014–2023
Health Care Law Instructor, Master's Degree Program, University of San Francisco, 1999
Volunteer, Lawyers in the Library Program (through the SCBA, the Sonoma County Law Library and the Sonoma County Library System), 2017–2023
Presented/coordinated multiple legal seminars through the SCBA
Presented over 40 legal seminars to the North Bay medical community
Background and Education
Founder, Managing Partner and Senior Trial Attorney; Spaulding McCullough & Tansil LLP; 1996–2023
Founding Partner and Trial Attorney, Law Offices of Gregory G. Spaulding, 1992––1995
Trial Attorney and Partner; Achor, Miller & Spaulding; 1983–1992
J.D., With Distinction, Southwestern Law School, 1982
B.A., Political Science, Marquette University, 1975
Home Office
HOME OFFICE
Santa Rosa, California
50 Old Courthouse Square, Suite 600, Santa Rosa, CA 95404
View Location Details
San Francisco, California
Two Embarcadero Center, Suite 1500, San Francisco, CA 94111
View Location Details
Available to Travel
Disclaimer
This page is for general information purposes. JAMS makes no representations or warranties regarding its accuracy or completeness. Interested persons should conduct their own research regarding information on this website before deciding to use JAMS, including investigation and research of JAMS neutrals. See More
Search our global directory of mediators, arbitrators and ADR professionals.
FIND A NEUTRAL