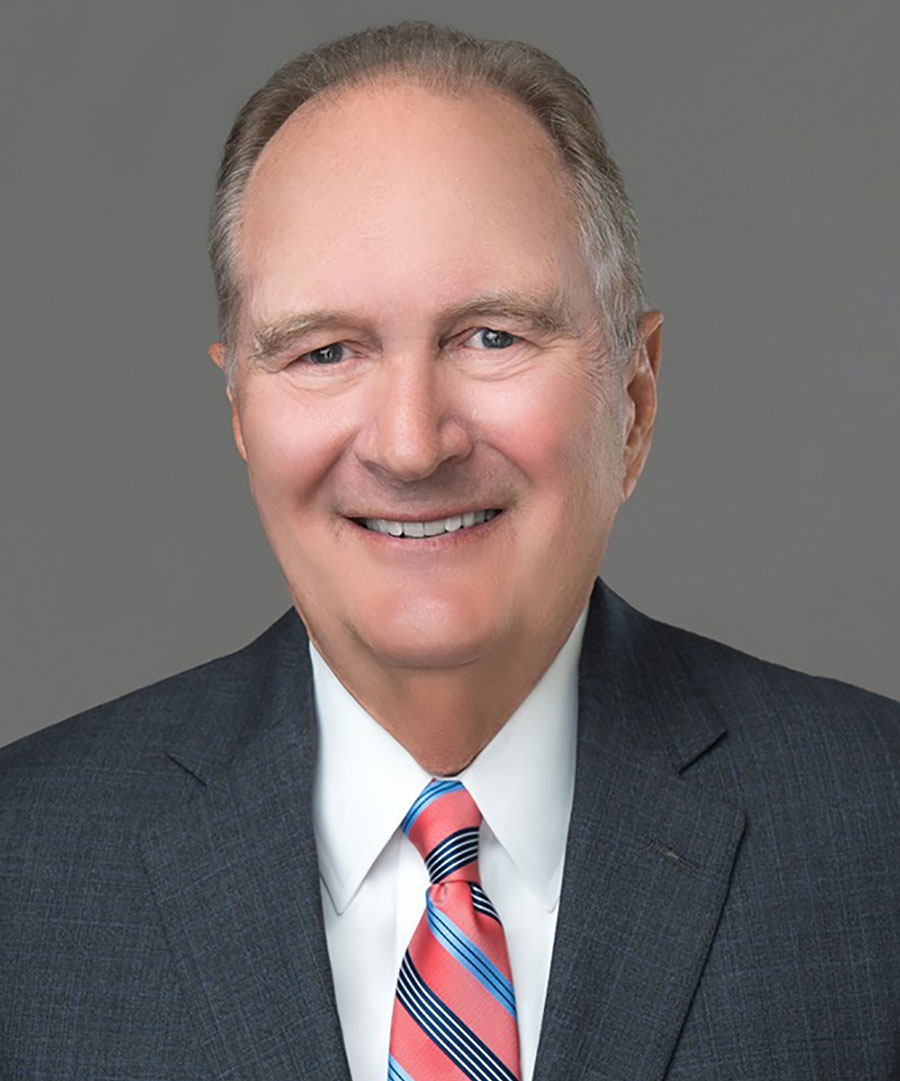 Hon. James L. Stoelker (Ret.)
Hon. James L. Stoelker (Ret.) |
JAMS Mediator, Arbitrator, Referee/Special Master, Neutral Evaluator, Hearing Officer, Judge Pro Tem
Contact Case Manager
Karume Richards
160 W. Santa Clara St Suite 1600
San Jose, CA 95113
T: 408-346-0764
F: 408-295-5267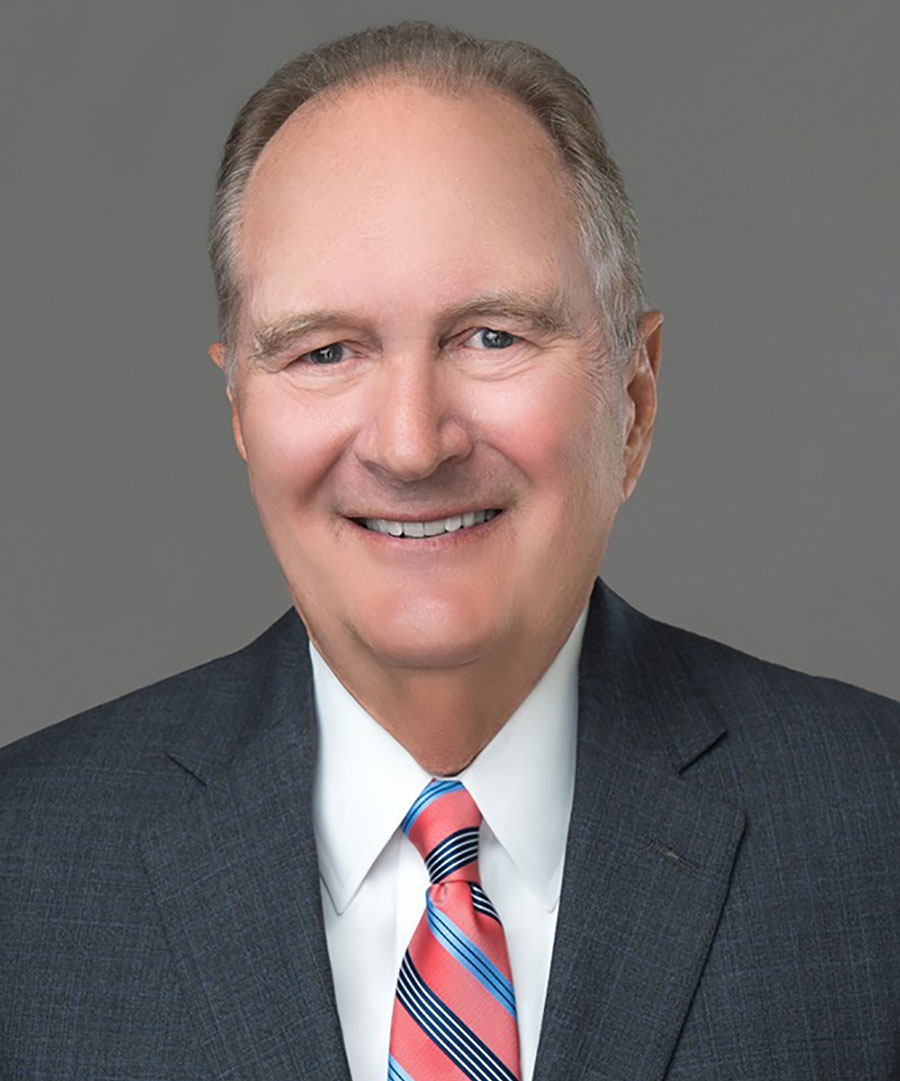 Hon. James L. Stoelker (Ret.)
Contact Information
Karume Richards
160 W. Santa Clara St Suite 1600
San Jose, CA 95113
T: 408-346-0764
F: 408-295-5267
General Biography
Practice Areas
Business & Commercial
Employment
Family Law
Insurance
Personal Injury/Torts
Real Estate & Real Property
Referee/Special Master
Honors, Memberships, and Professional Activities
Background and Education
Hon. James L. Stoelker (Ret.) is a full-time mediator and arbitrator with JAMS, bringing over 45 years of experience in the legal profession. For a decade, Judge Stoelker presided in the Santa Clara County Superior Court, where he handled a wide variety of assignments, including civil trials, law and motion and civil case management and settlement conferences. He also served as an all-purpose judge for family law. Judge Stoelker handled multiple civil jury and bench trials, which included commercial/business and real property cases.
Prior to his appointment to the bench, Judge Stoelker was a principal for Mount & Stoelker for 22 years, specializing in civil litigation, with an emphasis on title insurance and real property litigation. He handled a variety of cases in both state and federal courts throughout California. His experience included transactional negotiation and documentation of commercial real property purchases, financing and leasing.
As a neutral, Judge Stoelker adds value to the ADR process with his judicial demeanor. After years of civil trial court experience, both on and off the bench, he knows how to get to the heart of a dispute. Those who have appeared before Judge Stoelker appreciate his candor, listening skills and dedication to fairness. He works with parties to move past impasse by encouraging honesty during the settlement process.
Representative Matters
Arbitration

Breach of contract claim under a CAR form California Residential Purchase Agreement and Joint Escrow Instructions based of the allegation that buyers failed to perform and attempted to cancel the contract without cause.
Breach of contract claim by Buyers against Sellers based on Sellers' alleged failed to make a full disclosure under the Real Estate Transfer Disclosure Statement resulting in monetary damages resulting from property defects including leaks in the roof and foundation.

Business & Commercial

Presided over trial regarding breach of multi-million-dollar contract between two international companies for payment of supply chain orders and offset claims of defects and delivery delay damages
Heard case for construction defects involving replacement of roof on commercial building and resulting loss of income from business interruption
Rulings on motions for mandatory injunction to compel a brewing company to release beer produced by a second brewer under a cooperative sharing agreement for use of brewery equipment
Presided in jury trial dispute concerning wrongful termination; plaintiff contended that employer failed to make reasonable accommodation for his disability resulting from a work-related injury, in violation of FEHA disability and anti-discrimination laws
Heard a series of pre-trial motions for preliminary injunctions and appointment of receiver for management of a subsidiary company by the parent company

Discovery

Handled numerous discovery motions during assignment as dedicated discovery motions calendar and as case manager determining scope of discovery, granting and enforcement of protective orders, compelling responses to discovery, enforcement of subpoenas and motions to quash
Heard motions related to issues of whether a party impliedly consents for an ISP to divulge the contents of an email account as within custody and control as an exception to ECPS

Education Schools

Handled request for injunctive relief by municipality against charter school location in violation of zoning laws and demand by charter school for allotted space by school district
Presided over trial on writ of mandamus for district's abuse of discretion for expelling junior high school student for violation of Education Code section 48900(n) on charges of sexual battery against a female student

Employment

Wrongful termination claim against a technology company based on racial discrimination and hostile work environment.

Family Law

All-purpose judge assignment for dissolution, paternity and domestic violence matters; assignment included requests for orders, motions and trials related to multistate jurisdiction, child custody and visitation, child and spousal support, valuation, characterization and division of property
Heard actions involving resolution of jurisdiction conflicts with New York, Tennessee, the Navajo Nation and others
Heard requests for move-away of a parent to other states and/or internationally
Resolved discovery disputes concerning characterization and valuation of property
Numerous rulings on requests for temporary emergency orders and domestic violence restraining orders

Insurance

Litigation practice involving multiple matters related to claims made under policies of title insurance, including breach of the covenant of good faith and fair dealing
Heard and successfully resolved multiple disputes over coverage and damage claims under policies of title insurance

Personal Injury/Torts

Presided over jury trial for damages sustained by motorcyclist who suffered serious injuries allegedly as a result of negligence related to deteriorated road surface
Handled jury trial for injuries resulting from catastrophic brain trauma to teenage plaintiff allegedly caused by defective road design and signage by Caltrans
Presided over jury trial against multiple defendants responsible for fatal medical injuries caused by job site exposure to asbestos
Handled jury trial for injuries suffered as a result of dental malpractice as a result of over-treatment of cosmetic correction
Jury trial against City of San Jose brought by motorist injured in collision with patrol officer who traveled through controlled intersection with lights and siren

Real Estate & Real Property

Litigation practice over 35 years emphasizing real estate-related matters, including priority, enforceability and validity of deeds and deeds of trust; fraud; forgery; foreclosure; priority and enforceability of mechanic's lien claims; elder abuse; neighbor disputes; boundaries; easements; escrow liability; specific performance; and breach of purchase agreements
Heard action for specific performance for sale of real property parcel to commercial developer intended for multi-unit apartment complex
Presided over trials for breach of commercial lease agreements
Presided over jury trial of action for nuisance damages arising from operation of commercial egg ranch in rural agricultural area
Presided over trial on demand for injunctive relief in commercial space adjacent property dispute based on odors emanating from growing, processing and sale of legally grown cannabis plants and products
Handled settlement and trials of neighbor disputes related to enforcement of covenants, conditions and restrictions in condominium housing development
Heard petition for writ of mandate for wrongful assessment of developer fees as a defect in fees study based on the test required by Shapell Industries, Inc. v Governing Board (1991) 1 Cal.App.4th 218

Claim by a Homeowners' Association in commercial mixed-use urban property against the owners of the commercial property for recovery of the assumed proportional share of costs under the recorded Declaration of Covenants, Conditions, and Restrictions, Reciprocal Easements and Cost Sharing Agreement.

Claim of property owner against tenants who entered into a 15 year lease to conduct an assisted living, senior living facility. Owner claimed that tenant defaulted under the terms of the lease and failed to perform resulting in financial damages for the costs of tenant improvements and unpaid rents. Tenants insisted they had grounds for terminating the lease because of landlord's failure to perform its obligations.

Dispute concerning the landlocked condition of unimproved real property in the Coachella Valley. The resolution of the controversy required negotiating a reasonable easement for ingress and egress over an adjoining property to a public road.

Claim by buyers under a standard real property purchase agreement for return of an earnest money deposit on the grounds that seller did not make complete and accurate material disclosures regarding the condition of the residential property.

Claim by purchasers of residential real property for damages against sellers resulting from failure of sellers to make a complete disclosure regarding material defects in the property.

Dispute between adjacent real property owners related to an ingress and egress easement to ranch land in Napa County. The resolution required analysis of title conveyancing, subdivision of parcels and reservations of easements.

Commercial lease agreement involving damages claims in multi-million dollars with defense issues of Lessors' Surrender and Acceptance Agreement, Substituted Contract, and Extinguished Guaranty.

Disposition of purchase money deposit in the amount of $445,432.82 held in escrow in a real estate condominium sale. The sellers had executed a Marital Settlement Agreement, the meaning of which was the center of the controversy between husband and wife, sellers.

Claim by a lender against a borrower and loan servicer. The loan was secured by a deed of trust. However, the lender contends that borrower failed to make payments as required under the terms of the note as the result of an ambiguous Forebearance Agreement which modified the original terms.

Conveyance of title to real property claimed to result in a "joint investment" with his new girlfriend after finalization of a plaintiff's divorce. Defendant contends that all payments by plaintiff were intended as gifts to her and did not result is an equitable interest in the real property.

Water line easement dispute serving parcels of rural mountain real property in San Mateo County. Resolution of the claim required knowledge of record conveyancing, interpretation of legal description, location of improvements within the easement and damages resulting from improper maintenance.

VTA condemnation case to determine fair and reasonable compensation to owners resulting from the condemnation taking of their commercial building. Negotiated the difference between two conflicting appraisal value – one from an income approach, the other from comparable sales – complicated by the cost of an environmental monitoring program impacting the property.

Lender's claim against borrower involving a commercial wholesale nursery. Lender has exercised the power of sale under a cross-collateralized $3.2 million deed of trust and was moving a ahead to collect on Personal Property Collateral resulting from a personal guaranty executed by borrower.

Referee/Special Master

Referee/Special Master for discovery dispute pending in the Law and Motion department in Santa Clara County Superior Court.
Honors, Memberships, and Professional Activities
Memberships and Affiliations
Member, State Bar of California, 1974–present

Real Estate Section, 1984–2010

Member, United States District Court, Northern District of California, 1974–present
Santa Clara University School of Law

President, Alumni Association Board of Directors, 2010–2012
Member, Executive Committee, 2007–2013
Member, Board of Regents, 2014–2015

Santa Clara University

Member, Board of Fellows, Santa Clara University, 1999–present
Executive Committee, 2006–2016
Vice-Chair, 2012–2013
Chair-Elect, 2013–2014
Chair, 2014–2015

Member, Santa Clara County Bar Association, 1984–2010

Judiciary Committee, 2007–2010
Civil Practice Committee, 2005–2010
Real Estate Section, 2005–2010

Member, United States District Court, Eastern District of California, 1983–present
Member, Panel of Arbitrators, Santa Clara County Superior Court, 2005–2010
Affiliate Member, California Land Title Association, 1983–2010
Member, St. Thomas More Society, 1984–present

President, 2000–2004
Recipient, St. Thomas More Award, 2004

Member, American Inns of Court, Robert Ingram Chapter, 2017–present

Pupillage Leader, 2018–present

Member, California Judges Association, 2011–present
Past Speaking Engagement/Lectures
Lecture, "Impact of Title Insurance in Secured Transactions," Real Estate Section, Santa Clara Bar Association
Lecture, "Current Developments in Escrow Liability," Escrow Association of Santa Clara Valley
Panelist, "White v. Western Title," Real Estate Section, State Bar of California
Past National Business Institute Lectures

"Mastering Real Estate Titles and Title Insurance"
"Boundary Law"

Past Continuing Education of the Bar Lectures

"Fundamentals of Real Property" (Moderator)
"Escrow Dispute Resolution"
"Mechanic's Liens and Other Remedies"
"Real Property Remedies"
Background and Education
Judge, Santa Clara County Superior Court, 2010–2021

Family Law, 2019–2021
Civil Case Manager, 2017–2019
Civil Trials, 2013–2017
Civil Discovery, 2012
Misdemeanor Direct Calendar, 2011

Principal, Mount & Stoelker; 1988–2010
Partner; Mount, Kraw & Stoelker; 1987–1988
Partner; Eller, Burt & Stoelker; 1984–1987
Associate; Garrison, Townsend & Orser; 1983–1984
In-House Litigation Attorney, Western Title Insurance Company, 1976–1983
Associate, Atwood & Hurst, 1975–1976
J.D., Santa Clara University School of Law, 1974
B.A., Santa Clara University, 1971
Home Office
HOME OFFICE
Silicon Valley, California
160 W. Santa Clara St., Suite 1600, San Jose, 95113 CA
View Location Details
Available to Travel
Disclaimer
This page is for general information purposes. JAMS makes no representations or warranties regarding its accuracy or completeness. Interested persons should conduct their own research regarding information on this website before deciding to use JAMS, including investigation and research of JAMS neutrals. See More
Search our global directory of mediators, arbitrators and ADR professionals.
FIND A NEUTRAL