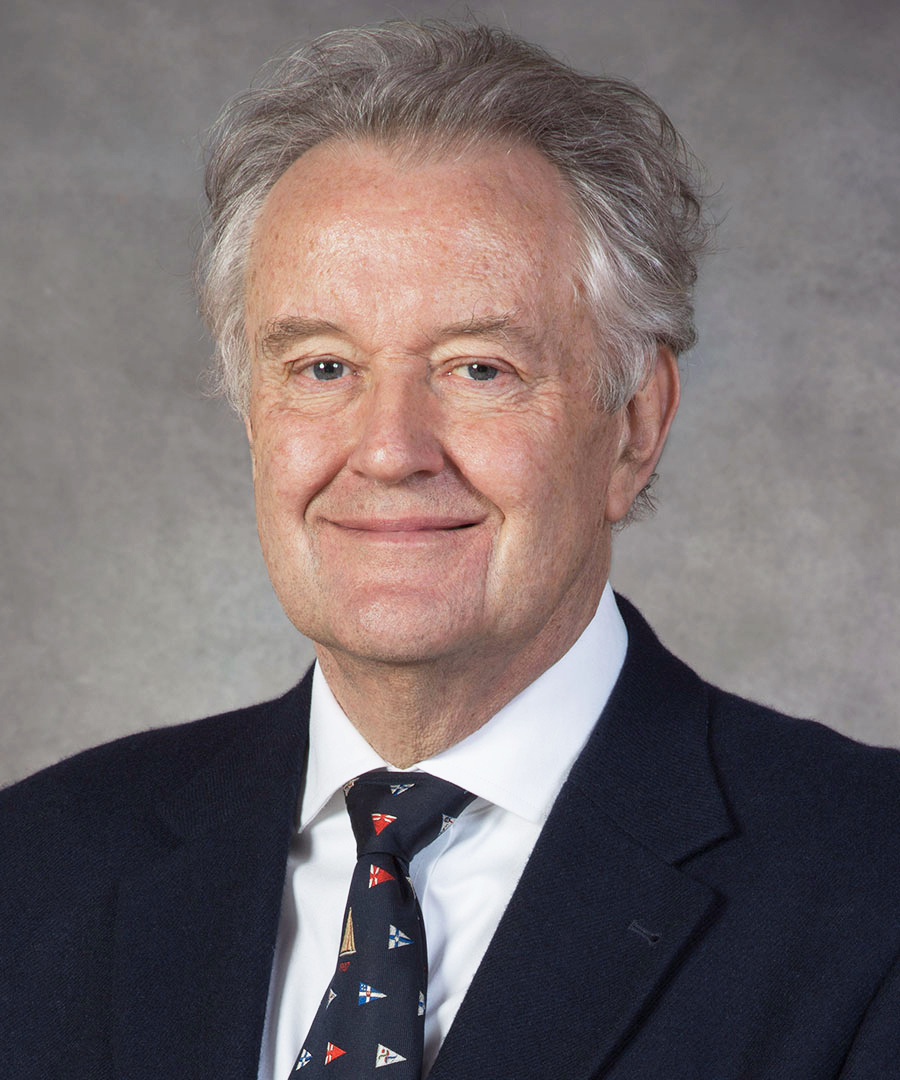 General Biography
Practice Areas
Business & Commercial
Entertainment & Sports/eSports
Financial Markets
Intellectual Property
International & Cross-Border
Honors, Memberships, and Professional Activities
Background and Education
Stephen Townley is a lawyer, businessman and seasoned ADR professional with extensive expertise resolving high-value legal and business disputes in Asia, the Middle East and North America. Mr. Townley's diverse litigation and transactional background includes the founding of Townleys, the first and largest international sports law and media boutique outside the United States, in 1983. It merged in 2001 with global 100 law firm Hammonds (now Squire Patton Boggs), where Mr. Townley served as head of international. Mr. Townley also served as general counsel and foreign law consultant for a number of firms.
Mr. Townley is an arbitrator and mediator for the Court of Arbitration for Sport and a mediator for the World Intellectual Property Organization. He is known for his ability to de-escalate existing disputes and overcome obstacles to settlement by leveraging his extensive legal, investigatory, business and technology skills in situations of conflict.
Mr. Townley is recognized as a trailblazer in sports and media rights. He worked on the legal structures and agreements for the first commercial programs for FIFA, UEFA, the IAAF and the IOC. He was involved in the creation of the Rugby World Cup, Cricket World Cup, World Games and European Rugby Champions Cup. He delivered groundbreaking commercial tour programs with artists like the Rolling Stones and David Bowie. In film, he established a legal right for directors in the production of music videos, pioneered in Duran Duran's "Girls on Film" music video.
Mr. Townley has been a founder, board member and investor, operating at a senior level in commercial organizations, governments and sports federations. He set up and invested in NetResult, a technology and artificial intelligence service provider specializing in protecting proprietary content, which was acquired by Thomson Reuters in 2013. He was a director of World Sport Football Ltd., the largest football rights owner in Asia, holding the Asian Football Confederation rights. This business was acquired as part of a transaction with Lagardère Sports and Entertainment in 2008. Since 1998, he has chaired Active Rights Management Ltd., a consultancy that provides advice to clients during periods of change and stress.
As a strategic adviser, Mr. Townley has chaired Synchro Arts, an international market leader in software production for music editing and recording, which in 2018 was honored with a National Academy of Television Arts & Sciences Technical Emmy. He has advised law firms, charities, sports agencies and national and international sports federations. A champion of progress and innovation, he is the founder of LawAccord and was involved in the creation of the SportAccord Conference, two significant developments in the international sports marketplace.
ADR Experience and Qualifications
Arbitrator, Court of Arbitration for Sport, 1996–present
Mediator, Court of Arbitration for Sport, 2012–present
Mediator and Arbitrator, World Intellectual Property Organization, 2018–present
Arbitrator, International Chamber of Commerce (ICC), ongoing
Technical Expert, Sport; Singapore International Mediation Centre; 2015–present
Accredited Mediator, Chartered Institute of Arbitrators, 2009
Fellow, Chartered Institute of Arbitrators, 1999
Representative Matters
Mr. Townley has mediated and been involved in arbitration disputes in Hong Kong, Japan, Dubai, Mauritius, Singapore, New Zealand, India, Sweden, Switzerland, the United States, the United Kingdom, and throughout Europe. Matters include the following:
Long-term engagement in connection with the resolution of a media rights dispute in a US$1billion plus cricket agreement in India. These claims involved litigation in five jurisdictions with parallel arbitrations in Singapore and India under the rules of the International Chamber of Commerce and The Arbitration and Conciliation Act 1996 covering a range of commercial, regulatory, fraud and criminal related issues.
A series of engagements since 2012 handling high-profile sports disciplinary allegations in connection with the FIFA Presidential Elections and Asian and Caribbean Football bodies. These multijurisdictional matters involved hearings before internal sports disciplinary panels, national courts and Court of Arbitration for Sport (CAS) arbitrations. These included requirements for complex dispute resolution skills, reputation and media management, working alongside and managing other professionals such as forensic accountants, investigative specialists and legal teams in several countries. These included allegations of fraud.
Conflict resolution in relation to an IP infringement claim connected with a major Hollywood animated film and US film studio.
Mediation to resolve a complex financial services dispute between over 100 investors and a fund manager in the high-tech engineering sector.
Mediation to resolve conflicts between shareholders in major companies in the media and entertainment sector to achieve amicable exit arrangements in Japan and the US.
Mediation for numerous international sports governing bodies and CAS.
Mediations to resolve IP and contractual issues between two rival organisers of competitions in connection with eSports and augmented reality games.
Numerous appointments with CAS both as chair of the panel and co-arbitrator.
Honors, Memberships, and Professional Activities
Completed Virtual ADR training conducted by the JAMS Institute, the training arm of JAMS
Non-Executive Director, International Motor Sports Association, 2001–2016
Chairman, Sports Resource Group, 2003–2005
Director and Chairman, World Sport Football Hong Kong, 1996–2015
Member, Advisory Board, Melbourne Law Master's Sports Law Program, 2003
Board Member, Sports Lawyers Association, 1996–2008
Honorary Legal Adviser, General Association of International Sports Federations, 1995–2001
Chair, Sports and Gaming Committee, International Bar Association, 1989–1993
Background and Education
Chairman, Active Rights Management Ltd., 1998–present
Founder, LawAccord Conference, 2003–present
Chairman, SynchroArts Ltd., 2011–present
Foreign Law Consultant, Withers KhattarWong (Advisor to Singapore branch of Withers LLP), 2012–present
Foreign Law Consultant, Rajah & Tann Singapore, 2009–2011
Chairman, International Federation of Strength Athletes, 2005–2006
Head of International, Squire Patton Boggs, 2001–2003
General Counsel, International Tennis Federation, 1993–1997
Founder and Senior Partner, Townleys, 1983–2001
General Counsel, West Nally Ltd., 1979–1983
In-House Legal Advisor, Hawker Siddeley Diesels Ltd., 1978–1979
Solicitor, 1978
Trainee Solicitor, City of London Marine Insurance, 1975–1979
Commercial Apprentice, Engineering Sector, Huntley Boorne & Stevens, 1966–1968
Academic LL.B., University College London; London Intercollegiate LL.M., London School of Economics; 1971–1975
"Stephen's ability to understand complicated financial documents quickly was very impressive. His ability then to navigate a path with individuals who stridently held opposite views and opinions was quite remarkable. At the start of process, I was pessimistic that any negotiated conclusion was ever possible."   
Home Office
HOME OFFICE
New York, New York
NY Times Building, 620 8th Ave, 34th Floor, New York, NY 10018
View Location Details
Available to Travel
Disclaimer
This page is for general information purposes. JAMS makes no representations or warranties regarding its accuracy or completeness. Interested persons should conduct their own research regarding information on this website before deciding to use JAMS, including investigation and research of JAMS neutrals. See More
Search our global directory of mediators, arbitrators and ADR professionals.
FIND A NEUTRAL