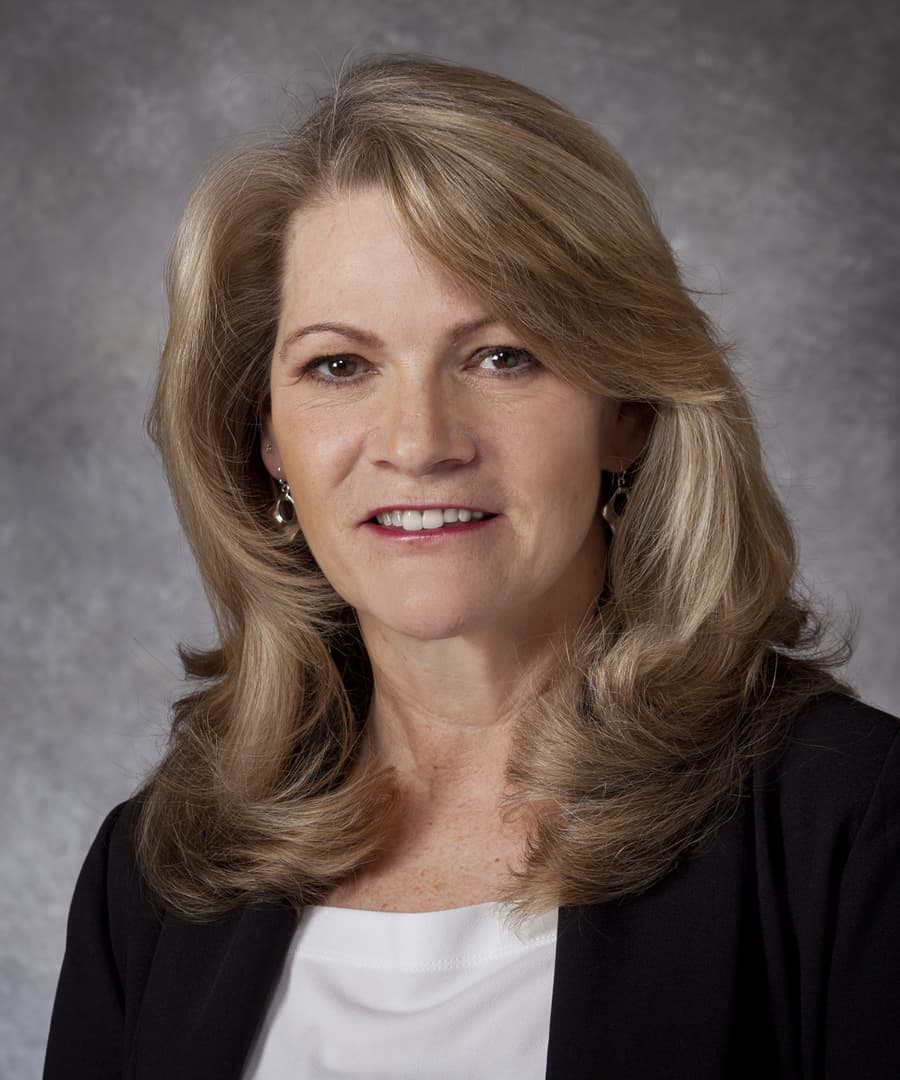 Hon. Susan F. Zwick (Ret.)
General Biography
Practice Areas
Business/Commercial
Construction Defect
Construction
Education/Schools
Employment/FELA/Labor
Health Care
Higher Education & Title IX
Insurance
Personal Injury/Torts
Professional Liability
Honors, Memberships, and Professional Activities
Background and Education
Hon. Susan F. Zwick (Ret.) joins JAMS after over 22 years of service on the Cook County bench where she presided over a wide range of matters, including complex commercial litigation and domestic relations matters. She is known for her ability to grasp relevant issues quickly, as well as her frank and effective communication style.
Judge Zwick's long career as an advocate and judge in the Cook County courts makes her a uniquely qualified ADR neutral with extensive experience in the following areas:
Business/ Commercial
Contracts
Construction Defect
Education/Schools
Government/Administrative Law and Compliance
Employment/Labor
FELA/Jones Act
Insurance/ Insurance Coverage
Medical Negligence/Health Care
Mortgage/Banking Industry
Personal Injury/Torts
Professional Liability
ADR Experience and Qualifications
Presided over several intentional tort/personal injury claims involving punitive damages and the resulting insurance ramifications, including a defamation/false light action which grew out of a termination of employment for a union employee
Presided over numerous FELA actions, including both traumatic and repetitive injury claims
Presided over a multi-party Consumer Fraud Act lawsuit between homeowners and homebuilders involving land engineering through varied water tables and municipal regulations
Negotiated insurance coverage issues which allowed for the settlement of several cases involving allegations of fraud in contract formation
Presided over numerous real estate foreclosure and mortgage disputes involving both commercial and residential units and allegations of contractual breaches
Resolved all personal injury actions arising from the 2006 Chicago Transportation Authority Blue Line derailment
Presided over numerous professional liability/medical negligence disputes, including disputes between individuals and the respective professional licensing board
Determined numerous claims involving scope of contractual obligations between contractors and principals and individual workers on construction projects
Presided over a multi-million dollar insurance fraud/fire loss claim
Settled numerous personal injury suits, including several catastrophic injury and burn cases
Representative Matters
Business/Commercial

Mediator in multiple cases involving banks, banking practices and mortgage issues
Arbitrator/Mediator/Neutral Umpire in insurance coverage disputes
Arbitrator in products liability/breach of warranty cases
Arbitrator in professional liability and attorney fee dispute

Construction

Neutral reviewer on numerous Federal Emergency Management Agency (FEMA) claims related to Superstorm Sandy
Mediator in cases involving construction and engineering defects in commercial buildings

Education/Schools

On the bench, determined school cases involving employment, tort, and constitutional issues
As a JAMS mediator worked with cases involving both private and public school issues

Employment/FELA/Labor

Mediator in wrongful termination/contract renegotiation in entertainment industry
Mediator in sexual harassment litigation

Environment

Mediator/Arbitrator in numerous asbestosis matters

Health Care

Mediator/Arbitrator in numerous nursing home cases involving standard of care, governmental compliance and insurance issues
Honors, Memberships, and Professional Activities
Completed Virtual ADR training conducted by the JAMS Institute, the training arm of JAMS.


Law Bulletin Leading Lawyer, ADR Law: Commercial Litigation, Employment & Personal Injury, 2015-present
Adjunct Faculty, Trial Advocacy, University of Notre Dame Law School, 2005-present
Judicial Education Faculty, Administrative Office of Illinois Courts, 2006-2013
Recent Presentations and Publications
Presenter,

Use of Expert & Expert Testimony: What Courts and Juries Look For

, Forensic Expert Witness Association Workshop, December 2015
Panelist,

Do's and Don'ts of Trial Practice from Top Women Litigators

, American Bar Association Women in Litigation, November 2015
Presenter,

Changing A Juries' Perspective in Bad Faith Trials

, Strategies For Winning Bad Faith Trials, October 2015
Presenter,

Insurance Nuts & Bolts

, JAMS Continuing Legal Education, June 2015
Panelist,

Trial & Technology

, Chicago Kent Continuing Legal Education, May 2014
Presenter,

Effective Use of Expert Testimony,

Chicago Bar Association Continuing Education; "Trial and Avoiding Error" March 2013
Presenter,

Governmental Tort Immunity,

Illinois

Judicial Conference/Continuing Legal Education, February 2011
Presenter,

Ethical Issues in Litigation

, Chicago Bar Association Trial Techniques Seminar, February 2010
Panelist,

A View From The Bench

, National Business Institute, June 2010, March 2009
Tool Box Talks:
Presenter,

Insurance Coverage & Bad Faith,

Circuit Court Cook County, March 2016
Presenter,

How to Avoid Ethical Conflicts, Coverage Issues, and Settle Cases

, February 2016
Presenter,

Sustaining Privilege-Attorney/Client and Work Product,

March 2015
Background and Education
Judge, Cook County Circuit Court, Chicago, Illinois, 1992-2014

Law Jury Division, 2002-2005; 2007-2014
Law Division, Motion Calendar C, 2005-2007
Complex Litigation and Mediation, 1995-2002
Domestic Relations Division, 1992-1995

Trial and Appellate Attorney, Querrey, Harrow, Gulanick & Kennedy, 1980-1992
J.D., University of Notre Dame, 1980
A.B., Government and International Studies, University of Notre Dame, 1977
Home Office
HOME OFFICE
Available to Travel
Disclaimer
This page is for general information purposes. JAMS makes no representations or warranties regarding its accuracy or completeness. Interested persons should conduct their own research regarding information on this website before deciding to use JAMS, including investigation and research of JAMS neutrals. See More
Search our global directory of mediators, arbitrators and ADR professionals.
FIND A NEUTRAL