Polo Shirts, Power Ties and Pant Suits: Strategic Clothing Choices for Virtual Mediations
Today's post explores how to best present yourself in a virtual mediation. Specifically, I tackle the issue of why what you wear is important. Yes, attire matters!
Let's start with the basics: Effective advocates in any mediation try to be perceived as credible, likable and persuasive by their clients, opposing counsel and, of course, the mediator. While what you say—and how you say it—matters most, how you look and present yourself matters more than you may think.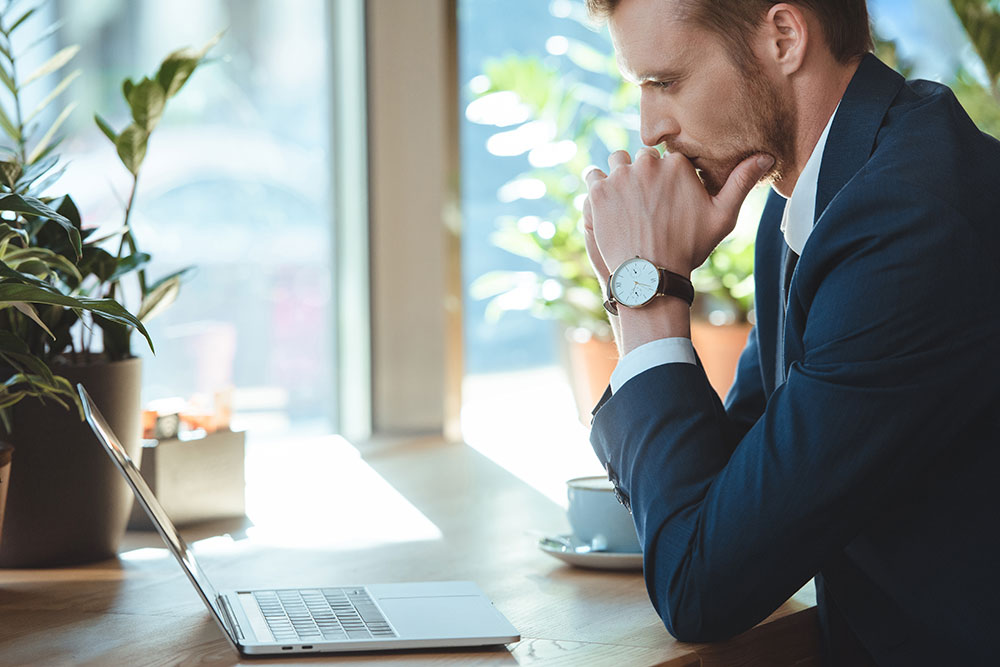 Most JAMS neutrals continue to mediate exclusively on virtual platforms—and most parties and counsel continue to prefer the safety and convenience of this format. So, for the foreseeable future, we'll all appear on a screen, constrained from expressing ourselves in-person but learning how to seize the online moment.
Since virtual environments limit our ability to effectively communicate and connect with people, upper-body language––the only physical information we can share––takes on heightened meaning and impact. Because of this, mediation participants should pay close attention to how they present on screen.
As a reminder of my methodology, I share my interview questions and, using boxing terminology, provide a summation for the collective answers of the six Master Mediators:
Unanimous Decision
Split Decision (winner by majority)
Draw (no clear winner)
Does it really matter what you wear to a virtual mediation?
YES – Split Decision
My Personal Perspective: How You Dress Can Lead to Success
Based on my experience both as a mediator and negotiation teacher at Columbia Law School, what you choose to wear to a mediation—polo or button-down, blouse or blazer, power tie or no tie—can reveal information and send signals to every person in the mediation process, including your adversary.
Of course, as long as you remain seated while your camera is streaming, all that matters on virtual mediations is what you wear from the waist up!
Nonetheless, your clothing and jewelry choices can reveal crucial aspects of your personality, as well as your settlement intentions. Poker players wear mirrored sunglasses and hoodies for good reason: to disguise physical tells, movements or actions that may reveal their true intentions.
Mediation is simply a facilitated negotiation, and the best negotiators usually secure the best outcomes. So, when you're choosing between formal or informal clothes, expensive or simple jewelry, bright or muted colors, consider that your choices may signal how confident (or not) you are in the strength of your case and negotiating position, as well as other information you may (or may not) want to share.
As one prominent plaintiff's attorney once confided, "When I know who will be across the table, I can decide whether to wear a power tie and my Rolex -- or leave them at home in the drawer."
Smart mediation participants assess the sartorial look of their counterparts—and even the mediator—to gather useful information about their personalities and negotiating styles. Knowing what motivates other people—and what may demotivate them—can help you craft your negotiating strategy.
The Master Mediators' Perspectives – Facts, Not Fashion v. Tailoring the Tone
Let's start with the dissenters. The two Master Mediators who questioned the significance of attire mainly handle complicated, multi-party cases. They emphasize mastering the factual and legal issues and, consequently, feel less compelled to assess the meaning of wardrobe choices. Since they're hired to evaluate cases, they focus less on trying to understand personalities and more on delivering accurate evaluative feedback.
The majority of the Master Mediators, however, acknowledged the value of paying attention to clothing choices, including their own.
One of them said that she deliberately dresses formally in order to establish what she described as "process authority." Interestingly, another Master Mediator, known for his relaxed and free-wheeling style, uses his pre-mediation conference calls to encourage parties to dress informally because doing so "softens the entire tone of the mediation" and usually makes people "more relaxed, disclosive and open to compromise."
Regardless of the mediator's personal attire choices, several other Master Mediators also raise the topic of attire before the mediation session. Doing so allows the parties to assess whether they care who wears what and, if they do, to talk about it and come to an agreement. Agreeing on something—even as seemingly minor as whether to dress formally or informally—can quietly build rapport, humanizing a process in which people often demonize each other.
In addition, ensuring everybody shares the same expectations can make the mediation process feel safer and more predictable, and prevent surprises like sartorial power-plays or perceived disrespect.
Most of the Master Mediators mentioned the idea of "dressing with respect." One acknowledged that she's a "stickler for respect of the process," and several others suggested that dressing too informally—without clearing it with the group—can make people may feel disrespected, upsetting them and making it harder to settle.
A Little Story With a Big Meaning
If you doubt that clothing choices hold meaning and can influence and persuade others, I'm reminded of my time as a first-year litigation associate at Cravath, Swaine & Moore. David Boies—a former Cravath partner and one of the country's preeminent trial attorneys—always made purposeful choices about what to wear in court. He preferred light blue or striped dress shirts to formal white ones, and solid navy ties to flashy designer ones. Given how meticulously he prepared for every trial, his attire choices were surely part of a broader strategic effort to make himself appear relatable, likable and trustworthy to a jury.
Regardless, the point is clear: The most effective mediation participants know that persuasion and influence are incremental and that details matter, including what you wear. As one Master Mediator put it, "I almost always learn something from clothing choices, so people should think about what they wear to a mediation."
What's the connecting thread?
The next time you attend a mediation, don't blindly grab your garb! Consider the mediator and her professional style so that she feels respected and you feel connected. Counsel should think about the reputation and negotiation style of their adversary, the tone and tenor of the dispute, and the signals they may send, intentionally or otherwise, by clothing choices. Similarly, parties and witnesses should ask and heed the advice of counsel and coordinate clothing choices that support their overall mediation strategy.
Then, and only then, decide what to put on, and what to leave in the drawer.
David S. Ross, Esq., has been a mediator with JAMS for nearly 30 years. He specializes in complex employment and commercial disputes and has resolved thousands of two-party and multi-party cases, including many class actions. Mr. Ross regularly handles high-profile cases involving celebrities, politicians and CEOs of global corporations.
---
Disclaimer:
This page is for general information purposes. JAMS makes no representations or warranties regarding its accuracy or completeness. Interested persons should conduct their own research regarding information on this website before deciding to use JAMS, including investigation and research of JAMS neutrals. See More