This webinar has been recorded and available online (complimentary access). CLICK HERE to watch the webinar.
---
Given the predicted increase in post-pandemic business failures and the need for restructurings, as well as the backlogs facing bankruptcy courts, it is even more important that companies consider alternatives before seeking relief from Chapter 11.

Please join JAMS and our experienced panelists as they explore bankruptcy alternatives such as facilitated non-court workouts and mediated settlements pre- and post-petition, designed to assist any financially distressed business in its turnaround endeavor.
If a business is considering bankruptcy, the first step is the retention of insolvency professionals including a financial advisor and a bankruptcy lawyer. A second and crucial step is the employment of a third party neutral skilled in insolvency to assist in facilitating a workout or an eventual chapter 11 restructuring.

Our panel consists of four experts in the insolvency field who are proven leaders in the restructuring and bankruptcy field. The speakers will discuss:
Why an out of court workout plan is an effective alternative to chapter 11
How to use pre-bankruptcy mediation to reduce time in chapter 11 (or avoid bankruptcy altogether!)
How using a mediator can significantly save fees in a workout (non-bankruptcy / pre-bankruptcy situation) and can lead to a faster, efficient and more successful turnaround
Using a mediator to build consensus amongst disparate parties
How a mediator can point out strengths and weaknesses of a proposed workout plan
How can a Neutral Evaluator help a company facing dissolution?
The importance of identifying initial changes to the business such as cost-reduction or revenue enhancing plans
When should a Bankruptcy Judge appoint a mediator?
For additional information about our program and panelists, please contact Laura Jennett at LJennett@jamsadr.com. We look forward to you joining us for this important webinar!
Featured Speakers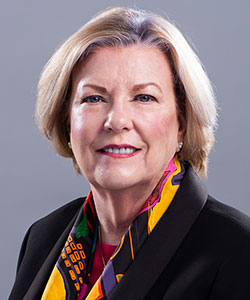 Accounting Finance
Appellate
Bankruptcy
Business/Commercial
Estate Probate Trusts
Family Law
Federal Law
Professional Liability
Real Estate & Real Property