Data management and eDiscovery have never been more complicated thanks to new privacy laws, global data security threats, exponential data growth, and evolving standards and practices. Companies and law firms are putting in extra hours to evaluate their technology options, streamline workflows, improve access to their data, and stay compliant.
For many organizations, the challenge is not simply keeping up with developments but rising to meet them. The market is full of new tools, better tech and handy innovations to work faster and smarter. But it's not easy to successfully manage resources while tackling thorny, unfamiliar problems and adjusting to a steep learning curve of new solutions.
Now in its 3rd year, PIIP 2020 takes an in-depth, practical look at the future of data and explores the next generation of technology, tactics, and strategies for handling data in litigation and investigations. Whether you are new to these topics or are currently facing similar issues, you'll learn critical insights from industry leaders as they share real-world examples of what worked, what didn't and why.
JAMS Featured Speakers
Hon. Elizabeth Laporte (Ret.)
Future So Bright: New Frontiers for Women in Legal Operations
Wednesday, February 5, 2020 | 5:00 PM - 6:00 PM
Corporations and law firms have a role to play in promoting gender equality and creating opportunities for women in the growing fields of legal technology and operations. Our panelists will explore what breaking down barriers, fighting bias, and advancing the careers of women in tech means for women in legal technology, data management, and ediscovery.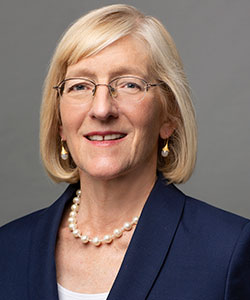 Antitrust & Competition
Business & Commercial
Civil Rights
Class Action & Mass Tort
Employment Law
Environmental Law
Federal Law
Insurance
Intellectual Property
International & Cross-Border
Life Sciences
Securities
Special Master/Discovery Referee