View the Recorded Webinar (Complimentary): Recording | Program Materials
JAMS presents a multi part, hybrid seminar series of "Cocktails and Conversations"
The Altered Future of Life Sciences Dispute Resolution
60 minute program followed by cocktails and hors d oeuvres
Now is a profoundly disruptive time for businesses in the life sciences industry, as they experience an influx of investment and deal making, disruptions to supply chains, and a new paradigm for research, development, manufacturing, distribution and commercialisation. All of which has resulted in no shortage of disputes—from fights between nations over limited resources, to quarrels between regulators and industry about market approvals, to garden-variety employment, vendor, and investor conflicts.
This panel will consider how disputes in the life sciences have changed since the pandemic, how they are likely to change in the future, and what best practises can be implemented to prepare. It will explore how alternative dispute resolution might be used more effectively at an early stage through processes such as early neutral involvement and evaluation, as well as how specialized practices in fields such as construction and entertainment could be successfully applied in life sciences.
Join us for a conversation about how dispute resolution can better meet the goals of the life sciences community—and help keep everyone's focus on patients.
Moderator
Ryan Abbott, M.D., FCIArb, International Arbitrator & Mediator, JAMS – London
Featured Speakers
Annie Pan, Esq., Associate, Disputes, Litigation & Arbitration, Freshfields Bruckhaus Deringer LLP – London
Conna A. Weiner, FCIArb, International Arbitrator & Mediator, JAMS – London
Tim Powell, Partner, Powell Gilbert – London
Additional speakers to be confirmed.
Event Info:
International Dispute Resolution Centre
100 St Paul's Churchyard
London EC4M 8BU, UK
AND
Virtual Platform: Zoom
Business & Commercial
Education Law
Employment Law
Health Care
Higher Education & Title IX
Intellectual Property
International & Cross-Border
Life Sciences
Personal Injury/Torts
Professional Liability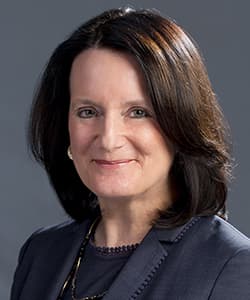 Business & Commercial
Employment Law
Health Care
Intellectual Property
International & Cross-Border
Life Sciences
Pharmaceuticals/Mass Tort