Program Recording: LINK
Reading Materials: LINK


100 minute program via Zoom in English, including moderated networking after panel presentations.
The world is changing. As we confront transformative political, economic, social and technological change, global organizations and communities must evolve in parallel to ensure the preservation of business relationships, manage risk, maintain profitability, and safeguard widespread access to justice. This can only be done by embracing that the profound impact these changes will have on business and life will necessitate a "new way" of working together to ensure the settlement of conflict worldwide.
Join JAMS, the Weinstein International Foundation, the International Association of Lawyers (UIA) and an expert panel of industry leaders for the second installment of our Global Webinar Series Confronting Chaos, Embracing Conflict, with a focus on Latin America. This program will explore the opportunities, challenges and trends supporting collaborative dispute resolution and management in the region. The outcome will be a call for stakeholders in all verticals of business, industry and the legal field to leverage chaos as an opportunity to build stronger systems and relationships that defuse conflict, embrace dialogue, and harness organizational capabilities to maximize outcomes.
Session One – Welcome and Keynote Address from Elisabeth Eljuri
Welcome – Fernando Navarro, Mediator & Senior Weinstein Fellow – Mexico City, Mexico
Keynote Address – "Consider the End Game: It is Not Always Worth the Fight" – Elisabeth Eljuri, Independent Arbitrator, former VP, Chief Negotiator and Chief Legal Counsel for Sierra Oil and Gas, and former Head of Latin America at Norton Rose Fulbright – Miami, USA
Session Two – Collaborative Solutions for Cross Border Disputes
In this session, regional ADR institutions and leading members of the dispute resolution community in Latin America discuss regional initiatives that support the growth of cross-border alternative dispute management and resolution mechanisms.
Hernando Otero, Arbitrator & Mediator, Fellow, American University Washington College of Law – Washington, DC, USA (moderator)
Mariana Freitas de Souza, Partner, PVS Advogados, President, Certification and Training Institute for Lusophone Mediators (ICFML) – Rio de Janeiro, Brazil
M. Cristina Cárdenas, Partner, Reed Smith – Miami, FL, USA
Macarena Letelier Velasco, Executive Director & Secretary General, Santiago Arbitration and Mediation Center (CAM Santiago) – Santiago, Chile
Session Three – Why Businesses Need Adaptive ADR Solutions to Survive and Thrive
Every region of the world is experiencing economic pressure and uncertainty. Commercial conflict between LATAM countries and the rest of the world has increased as a result of COVID-19, and the method of managing these disputes needs to adapt to this ever-changing reality. In this segment, legal and business leaders discuss critical business imperatives in today's environment through the lens of dispute resolution.
Gary Birnberg, International Mediator & Arbitrator, JAMS – Miami, Florida
Claudia Benavides Galvis, Partner and Global Chair of the Dispute Resolution Group, Baker McKenzie – Bogota, Colombia
Diego Faleck, Founder, Faleck & Asociados - São Paulo, Brazil
Patricia Garcia, Senior Legal Counsel, Vinci Airports – Paris, France
Javier Oroz-Coppel, Chief Risk Officer and General Secretary, AXA México – Mexico City, Mexico

Sponsored By:
New York State Bar Association Committee on International Arbitration and Alternative Dispute Resolution • Cámara de Comercio Americana del Perú (AmCham Perú) • Barra Mexicana, Colegio de Abogados A.C. • CAC Cámara de Comercio de Bogota • Centro De Arbitraje Y Mediación • Centro Brasileiro De Mediação E Arbitragem • Center for Arbitration and Mediation of the Chamber of Commerce Brazil-Canada (CAM-CCBC) • Centro de Arbitraje de México • California International Arbitration Council, Inc. • Club Español de Arbitraje CEA-40 • Câmara de Mediação e Arbitragem ACIF • Faleck & Associados • Foro CAM-CANACO de Jóvenes en Arbitraje • International Law Section of the Florida Bar • Miami International Arbitration Society • New York International Arbitration Center • ODR Latinoamérica • Pactum Ecuador Dispute Resolution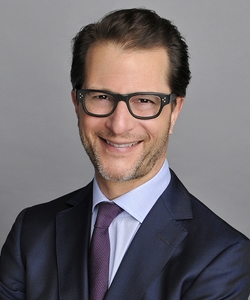 Aviation
Business Commercial
Class Action/Mass Tort
Construction
Financial Markets
Insurance
Intellectual Property
Employment
Energy & Utilities
Entertainment and Sports
International & Cross-Border
Life Sciences
Personal Injury Torts
Professional Liability
Real Property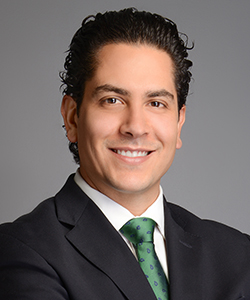 Construction
Energy/Utility
Insurance
International & Cross-Border