Join
Rebekah Ratliff, CCLS
at the
2022 CLM Construction Conference
, bringing together hundreds of risk managers, claim managers, attorneys, and builders from across the country. This 2-day program offers 30 sessions covering both national and regional topics to keep attendees ahead of trends. Thought leaders will share actionable insights on the fundamentals of risk transfer and mediation strategies, plus the things you need to see around the corner, like:
Emerging trends and risks in a volatile construction market
Evolving cybersecurity threats to the construction industry
Supply chain delay related claims
The rise of AI to support complex litigation
2023 real estate market projections
Featured Program:
Coverage to Compromise: Mediation Tricks and Strategies To Resolve Litigation
Thursday, Sept. 22, 2022 | 10:45 - 11:45 AM PT | Session 1 | National Topic
Construction litigation is an ever evolving scope of disciplines. Your particular case could revolve around defects, catastrophic injury, delay claims, or a combination of all of the above. As construction litigation continues to evolve, so have the tactics and strategies at mediation. The goal is to resolve the case and there are often different points of views on how to get that done. This panel will look at the point of views from the adjusters, defense attorney, coverage attorney, and the mediator in how they act in order to resolve construction litigation.
Panelists:
Christopher Bates | Lynberg & Watkins
Juana Ciriaco | Ironshore Insurance Company
William Deveau | Connell Foley LLP
Rebekah Ratliff | JAMS
Anthony Terranova | Arch Insurance Group Inc.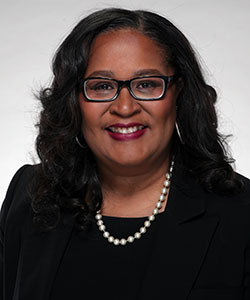 Business & Commercial
Construction
Construction Defect
Employment Law
Governmental/Public Agency
Higher Education & Title IX
Insurance
International & Cross-Border
Personal Injury/Torts
Securities