You are invited to join namesake
Hon. L. Priscilla Hall
at the upcoming
2022 MBBA Honorable L. Priscilla Hall Leadership Academy
. The aim of this year's virtual program is to inspire Black attorneys to make an impact and support their communities by stepping up to leadership. This program will bring together bright minds to educate and orient emerging leaders on a wide range of subjects, to foster learning, inspiration, and provoke conversations that matter. Panels will address topics such as learning from leadership mistakes, building the leadership pipeline, and leadership best practices.
Event Schedule:
9:00 - 9:30 AM | Introduction & Welcome Remarks
Hon. L. Priscilla Hall | Mediator/Arbitrator, JAMS
Paula Edgar | CEO, PGE Consulting Group LLC
Anta Cissé-Green | President, MBBA; GC &Sr. Vice Chancellor for Legal Affairs, SUNY
9:30 - 9:45 AM | KEYNOTE: Lawyers Who Lead: Pathways to Authentic Leadership
Hon. Letitia James | Attorney General, New York State
10:00 - 11:00 AM | Investing in Future Leaders: Building a More Diverse and Inclusive Leadership Pipeline
Black leadership is crucial to cultivate belonging, inclusion, and a pipeline to success for up-and-coming Black lawyers. In this session you will learn how to recognize your own unconscious biases and concrete ways to interrupt those biases so you can make better decisions to become a better mentor or mentee.


Jason Clark | Executive Director, Tech:NYC; Partner, Hamilton Clarke, LLP; Immediate Past President, MBBA
Sheila Adams | Partner - Antitrust & Competition, Davis Polk & Wardwell LLP
Jennifer Taiwo | Senior Counsel - Compliance and Privacy, AMC Networks; Immediate Past President, Association of Black Women Attorneys (ABWA)
James Hallman | Director of Diversity & Inclusion, Better Holdco, Inc.
11:05 AM - 12:05 PM | From Surviving to Thriving: Effective Ways to Sustain Your Mental Health and Wellness
Whether it is a tech-free Tuesday, therapy session, taking a walk, or taking a day off from work, leaders must create space for their own self-care, mental health, and wellness in order to be effective leaders. In this session you will explore various ways you can balance your leadership responsibilities while maintaining your well-being.


Justina Rivera | GC, Comptroller, Deputy Comptroller for Legal Affairs, Office of the New York City
Morenike Williams | Senior Manager and Divisional Lead, Vanguard
12:10 - 1:10 PM | Past President Panel
Join past presidents and board leaders from the MBBA and many other organizations to discuss their past trajectories and give leadership advice and best practices for people who are considering bar leadership, as well as elevating within their organizations. The panelists will provide succinct and specific advice for Black leaders to impact and elevate their leadership.


Paula Edgar | CEO, PGE Consulting Group LLC
Xavier Donaldson | Partner, Donaldson & Chilliest, LLP
Joseph M. Drayton | Partner, Cooley LLP
Taa Grays | VP & Assoc. GC - Information Governance, MetLife
Sheila Boston | Partner, Arnold & Porter Kaye Scholer LLP
1:30 - 2:30 PM | Fail Forward: How to Learn from Your Failures and Mistakes to Become a Better Leader
When you lead boldly, failure and mistakes are inevitable but so are growth and learning. In this session you will learn how great leaders use lessons learned from their most epic missteps and ethical quandaries to spark a series of successes. 10-minute Q&A included.


Nicole Arrindell | Senior Director & Government Relations Counsel, Equitable Holdings, Inc
Camille Joseph Varlack | Founding Partner & COO, Bradford Edwards & Varlack LLP
Kaylin Whittingham | Managing Attorney, L/O of Kaylin Whittingham
Victor Olds | Former Special Counsel for Public Integrity to Gov. Kathy Hochul, New York State Executive Chamber; Adjunct Lecturer-in-Law, Columbia Law School
Lisa LeCointe-Cephas | SVP, Chief Ethics and Compliance Officer, Merck
2:45 - 3:45 PM | Leaving a Leadership Legacy: Establishing Structure, Accountability, and Succession
Your leadership legacy is not only about who you lead but how you lead. From documenting processes and procedures to developing a succession plan, it is necessary that leaders build the strategic direction of their organizations and teams with consistency. In this session, you will take away practical tools to build organizational capacity to improve impact, learn specific measures to hold yourself and others accountable, and learn how to identify and develop potential leaders to sustain organizational success.


Carl Forbes Jr. | Founder, Carl Forbes Jr. Law Firm PLLC; Preseident-Elect, MBBA
Dawn Reid-Green | Kings County Borough Chief, NYCTA
Asha Smith | Co-Chair, Public Policy and Advocacy Committee, MBBA
Wayne McKenzie | GC, NYC Department of Probation
3:50 - 4:50 PM | Motivating the Masses
Are you looking to motivate your team members to achieve greater success? In this session, you will learn ways to cultivate and use your influence to develop your team members, build trust, and strategies to get people to rally behind your leadership and follow you willingly and enthusiastically.


Tanya Blocker | Assistant GC, US Director, Sr. In-House Counsel, UK Sr. Manager - Employment & Labor, National Grid
Conway Ekpo | Director & Associate General Counsel, Brex
Hon. Robert Reed | Justice, New York State Supreme Court - Commercial Division, New York County, NYSUCS
4:50 - 5:00 PM | Closing Remarks & Survey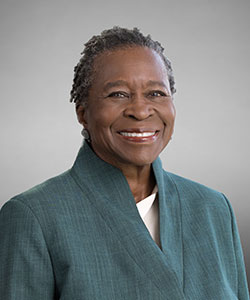 Appellate
Banking
Business/Commercial
Civil Rights
Class Action and Mass Tort
Construction
Education Law
Employment
Governmental/Public Agency
Higher Education & Title IX
Insurance
Personal Injury Torts
Real Estate & Real Property
Securities
Special Master Discovery Referee