In Memoriam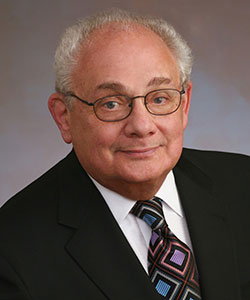 Steve Price, Former JAMS President & CEO
(1939-2021)
Steve Price, who served as JAMS president and CEO for 10 years from 1997 to 2007 passed away on Wednesday, February 17. Steve played a pivotal role in JAMS history and was at the organization's helm during a period of restructuring, geographic expansion and financial growth.
Prior to joining JAMS in 1997, Steve held top roles at Citibank, Supercuts and Newsweek. During his time with the organization, JAMS expanded into new East Coast markets, strengthened its brand and launched the self-funded JAMS Foundation. As a leader, Steve was a highly visible communicator, hands on manager and innovative architect, along with several JAMS pioneers and founders, who contributed greatly to JAMS' success.
Steve was fiercely proud of JAMS' role in giving back to the community via the JAMS Foundation, which was created in 2001 and has granted more than $10 million to support conflict prevention and dispute resolution programs in the U.S. and around the world. He was an astute business person in addition to being a gregarious personality and an extremely generous man. He truly considered JAMS a family and a vital institution in the evolution of ADR and a positive contributor to the legal community.
Steve will be missed by many panelists and associates at JAMS. He is survived by his wife of 61 years Deedee, two sons and five grandchildren. Services will be held Sunday, February 21. In lieu of flowers, the family has requested people who wish to honor his memory make a contribution to a charity of their choice or to Temple Bat Yahm, where Steve devoted his time and passion in his post-JAMS years by serving in multiple leadership roles.
For additional information, please contact Gina Miller at gmiller@jamsadr.com.