The 97th NBA Convention & Exhibits will provide unparalleled content from some of the world's top legal, strategic minds, and thought-leaders and is designed with content and areas of interest that will include all major legal competencies. With more than 40 CLE sessions and presidential showcases, exhibit experience and networking opportunities, this year's program assembles the nation's oldest and largest national association of predominantly African American lawyers, judges, educators and law students as the legal voice of the African American community. JAMS is an Associate Sponsor of this event.
Featured Panels:
"What's REALLY Going On -- The Art (and Science) of Persuasion and Decision-Making in Dispute Resolution"
Monday, July 25, 2022 - 11:30 AM - 4:00 PM CST (30 Min Lunch Break)
Because all conflict resolution involves people responsible for negotiations, problem solving and decision-making, mediation dynamics tend to involve equal parts of both "people and problem. This seminar presents and applies within a legal and ADR framework the research of renowned social psychologist Dr. Robert Cialdini and others industry pioneers on the "science of persuasion." In particular, it will allow participants to expand their toolbox of negotiation, mediation, arbitration and litigation practice skills beyond mere content knowledge ("law and facts") and subject matter expertise and into the deeper aspects of persuasion and human behavior...the very epicenters on which all adjudicative decision making and negotiated problem solving occur.
Featured JAMS Speaker: Rebekah Ratliff
---
NBA Women In The Game: Pandemic Overtime
Wednesday, July 27, 2022 - 2:45 - 4:15 PM CST
COVID has caused a domino effect of overlapping pandemics, necessitating game play and strategy changes in an evolving new normal. Join the Small Firms and Solo Practitioners Division for another SLAM DUNK intimate talk between NBA Women practicing in various areas of law. This skills-based training session will explore the keys to forward thinking, running a thriving practice, and guarding your peace in the midst of a pandemic… and how to balance life and work in overtime. This seminar offers no CLE credit.
Featured JAMS Speakers: Kim Keenan & Rebekah Ratliff
---
The New Frontier, Hot Topics in Insurance Law
Wednesday, July 27, 2022 - 4:00 - 5:00 PM CST
The health and auto insurance industry have changed the way they do business due to the impact of COVID-19. The panel will discuss changes to the way they manage litigation, serve their customers, handle regulatory changes, equity, diversity and inclusion post George Floyd. They will discuss changes to the selection of retained counsel, mediators, client service when faced with the Great Resignation, the impacts of social inflation on claims, and various other health and auto industry trends. What do these challenges mean for how insurers better engage existing workforce and become more effective in how they make and implement decisions and ultimately control costs, both socially and economically? The Corporate Law Section panelists will discuss the New Frontier and hot topics in healthcare and the insurance industry.
Featured JAMS Speaker: Joanne Saint Louis
---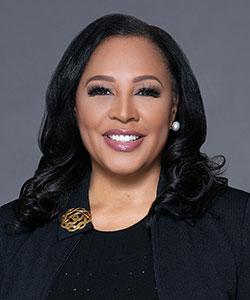 Business & Commercial
Civil Rights
Cybersecurity & Privacy
Employment Law
Entertainment & Sports
Higher Education & Title IX
Intellectual Property
Personal Injury/Torts
Pharmaceuticals/Mass Tort
Professional Liability
Real Estate & Real Property
Telecommunications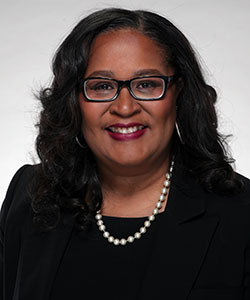 Business & Commercial
Construction
Construction Defect
Employment Law
Governmental/Public Agency
Higher Education & Title IX
Insurance
International & Cross-Border
Personal Injury/Torts
Securities