You are invited to join JAMS New York neutrals Caroline Antonacci, Esq. and Stephen P. Sonnenberg, Esq. at the upcoming 2022 NYSBA Annual Meeting. All Section, Committee, and Task Force programs will be delivered virtually, allowing you to earn the quality CLE you have come to expect from NYSBA wherever you choose. With over 30 individual programs being offered, there is certainly something for everyone!
The Presidential Summit, the Constance Baker Motley Symposium & Awards, and the Annual Meeting of the Association will also be held virtually.
Featured Programs:
What Judges and Arbitrators are Looking for in Your Real Estate Case
12:05 - 12:55 PM EST | Thursday, January 27, 2022 | 1.0 Credit in Areas of Professional Practice | Dispute Resolution Section

Join us for a discussion about winning strategies for advocates, and pitfalls to avoid in putting on and defending real estate cases.

Moderator:
Dani Schwartz, Esq. | Wachtel Missry LLP

Featured Panelists:
Caroline Antonacci, Esq. | JAMS
Hon. Ilana J. Marcus | Civil Court of the City of New York
Steven Skulnik, Esq., FCIArb | Practical Law, Thomson Reuters

Workplace Investigations
11:25 AM - 12:40 PM EST| Friday, January 28, 2022 | 1.5 Credits in Areas of Professional Practice | Labor & Employment Law Section

Now that sexual harassment training by employers has been mandated, workplace investigations are proliferating and are a more important issue than ever for both management and employee-side attorneys. The panel will discuss and offer insights into the questions that continue to vex employers in this area, such as: who is best suited to conduct an investigation and, once it is underway, what are the best practices for carrying it out? On the other side, what should employees who make complaints do to ensure that the ensuing investigation is effective and objective?
Sharon H. Cohen, Esq. | Davis & Gilbert LLP
Ritu Pancholy, Esq. | Culturupt
Pearl Zuchlewski, Esq. | Kraus & Zuchlewski LLP
Conference Sponsoring Committees: Committee On Continuing Legal Education; Food, Drug & Cosmetic Law Section; Family Law Section; Torts, Insurance, & Compensation Law Section; Trial Lawyers Section; Elder Law & Special Needs Section; Criminal Justice Section; Environmental & Energy Law Section; Real Property Law Section; Young Lawyers Section; Tax Section; Trusts & Estates Law Section; Local And State Government Law Section; Labor & Employment Law Section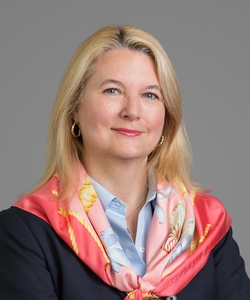 Appellate
Business/Commercial
Employment
Real Property
Civil Rights
Construction Defect
Entertainment and Sports
Environmental
Estate/Probate/Trust
Family Law
Higher Education & Title IX
Insurance
Intellectual Property
Personal Injury/Torts
Professional Liability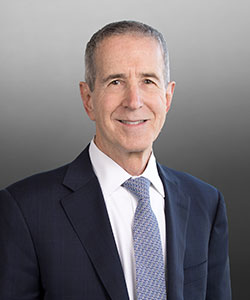 Business & Commercial
Employment Law
Federal Law
Health Care
Higher Education & Title IX